Dr. Pippa Elliott BVMS, MRCVS
Veterinarian
UPDATED: Oct 19, 2022
Pet Insurance U receives compensation from the third parties included on this site. This includes payment for clicks from our site to insurance providers' sites and quote requests generated. Our rankings and reviews are not affected by payments from the insurance companies. The compensation we receive allows the site to be free and regularly updated. Our goal is to review every pet insurance provider, but not all companies are listed on the site.
And many of the companies we review do not pay us anything. We simply rate, compare and review their plan because we feel it will be valuable to you. Our reviews are guaranteed to be unbiased, professional and advertising compensation does not influence rankings.
UPDATED: Oct 19, 2022
Fact Checked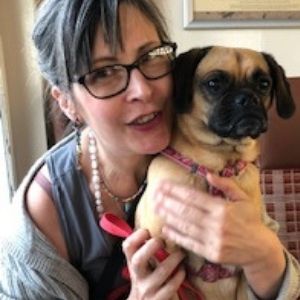 Dr Pippa Elliott BVMS, MRCVS is a veterinarian with over 30 years experience in companion animal practice. In 1987 she graduated from the University of Glasgow, with a degree in veterinary medicine and surgery. A love of the sea meant accepting her first job in the port town of Portsmouth, England. A
After working in private practice for two years, her next position was as a vet at the People's Dispensary for Sick Animals. This charity treats the sick and injured pets belonging to those on low income. After a spell in Australia, and with a young family, Pippa returned home. She joined the clinic where she first saw practice as a teenager who dreamt of becoming a vet. She has worked there now, on and off, for over 20 years.
Pippa is an advocate of Fear-Free Practice, an animal addict, and a freelance veterinary copywriter. Her specialty is taking dry, dense topics that stick in the throat, and turning them into mouth-watering morsels which are easy to digest. She is also working with Improve International as developmental editor on veterinary textbooks and is the nominated vet for Cats Protection, Harrow.
Featured Articles
Additional Resources