How Pet Insurance Works: 10 Things to Know Before You Buy
Free Car Insurance Comparison
Compare Quotes From Top Companies and Save
Secured with SHA-256 Encryption
UPDATED: Jun 10, 2021
Pet Insurance U receives compensation from the third parties included on this site. This includes payment for clicks from our site to insurance providers' sites and quote requests generated. Our rankings and reviews are not affected by payments from the insurance companies. The compensation we receive allows the site to be free and regularly updated. Our goal is to review every pet insurance provider, but not all companies are listed on the site.
And many of the companies we review do not pay us anything. We simply rate, compare and review their plan because we feel it will be valuable to you. Our reviews are guaranteed to be unbiased, professional and advertising compensation does not influence rankings.
If you're considering insurance for your pet, you may wonder exactly how it works.
The answer is quite simple; it is much like our health insurance, only much simpler!
We've broken it down to 10 things you should know before you buy.
Let's dive in!
Table of Contents
Need Pet Insurance?
FACT: Pet insurance pays up to 90% of vet bills when your pet is sick or injured!
1. Benefit Limits
When you enroll in a new policy, you have a choice of
different benefit limits
that are essentially the most a pet insurance company will reimburse you each calendar year.
Choosing the right benefit limit is very important because you want to make sure if your dog or cat gets in an accident or suddenly ill, that you have enough coverage.
For example, one accidental injury or surgery can easily cost you $15,000 to $25,000, and you want to make sure you will be reimbursed for those costs.
There are four different benefit limit levels offered and are listed in our order of preference.
#1 – Unlimited Lifetime
Unlimited lifetime benefits are always our preferred option since there is no dollar limit to what the company will reimburse you for any injury or accident.
If your pet is diagnosed with cancer suddenly, you want to know that you will have continuous coverage for your pets' life.
Healthy Paws is a pet insurance company that offers unlimited benefits in all their coverage plans which gives you peace of mind (and why it's our favorite).
Related: 10 Things You Must Know Before You Buy Pet Insurance
#2 – Annual Maximum
As the name implies, the annual maximum is the total payout that a company will reimburse you for each calendar year.
For example, if you have a $25,000 annual limit than the pet insurance company will reimburse you only up to $25,000 and not beyond that number which can be limiting.
#3 – Annual Per Incident
An annual per-incident benefit works a little differently.  The maximum reimbursement is specified by each condition, illness, or even medical procedure each calendar year.
Therefore, if your dog or cat has an injury and an illness in the same year, you will have two separate limits and it can be confusing and expensive.
#4 – Lifetime Maximum
The lifetime maximum benefit option is the most money your pet insurance will reimburse you during your pet's life.
This can be either per-incident or total and can be limiting if your pet has a serious or chronic disease.

Enter your ZIP code below to view companies that have cheap pet insurance rates.
Secured with SHA-256 Encryption
2. Deductibles
The deductible is the first payment you make before your pet insurance policy will start to reimburse you.
Most pet insurance companies will give you a choice of deductible options and generally range from $150 to $500.
For the most part, the higher the deductible, the more you will be reimbursed.
There are a few different options of deductibles:
#1 – Annual Deductible
The annual deductible is the first payment you make each calendar year before the pet insurance company reimburses you.
Once you have met the deductible, the coverage kicks in according to the reimbursement schedule you chose.
It's very straight forward, and there are no surprises. The annual deductible resets each year.
Real Cost Savings from PetFirst Clients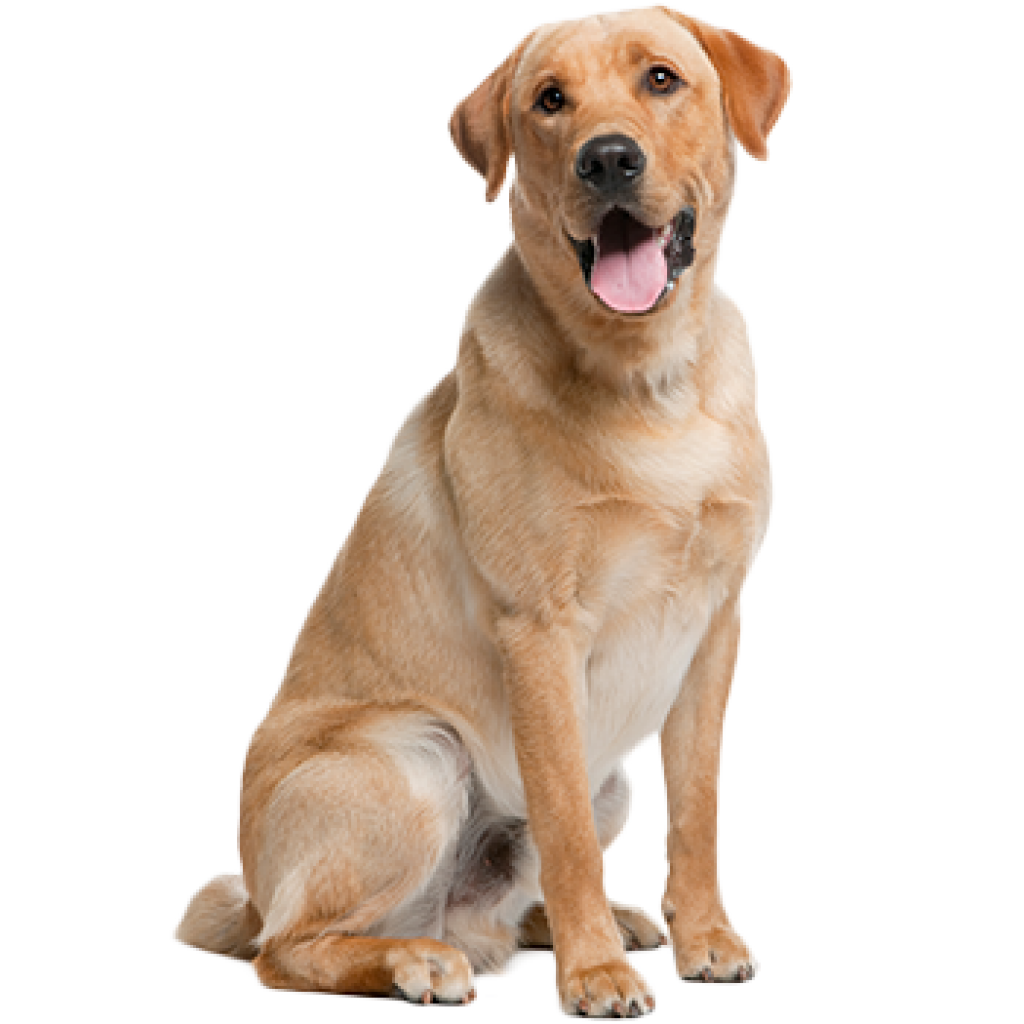 Luna
PetFirst saved his parents
$6,712
A happy energetic Luna one morning couldn't hold her food down. After months of multiple costly vet visits to specialists and an endoscopy, the problem was discovered and fixed. Luna put 22 pounds back on in no time and her parents were grateful for having PetFirst by their side to pay the bills.
#2 – Per Condition Annual Deductible
The per-condition annual deductible is broken down by illness or accident.
Every policy year, you pay the specified deductible amount for each new condition or illness, and it resets each year.
This can be costly if your pet has more than one illness each year.
#3 – Per Condition Lifetime Deductible
A per-condition lifetime deductible is a one-time deductible for a condition or illness for the duration of your pets' life.
This deductible is a good choice if your dog or cat has an on-going condition like cancer or even allergies.
A deductible is not to be confused with a co-pay. The co-pay is the amount you pay after the deductible is reached.
Every medical bill that is reimbursed, you will need to pay your co-pay amount, which is based on the reimbursement percentage you choose.
3. Reimbursements
Every pet insurance policy gives you options for reimbursement that generally range from 70% to 90%.
You choose the reimbursement percentage and then you are reimbursed that amount for each medical bill (after the deductible has been met).
Figo pet insurance is one of the few that offers up to a 100% reimbursement rate.
There are typically three different types of reimbursements:
#1 – Actual Cost
Actual cost reimbursements are the amount you are reimbursed after you have met your deductible according to the percentage that you choose.
This type of reimbursement is paid off of the actual vet bill. This is our preferred choice, so you know what will be reimbursed.
#2 – Benefit Schedules
If you choose a reimbursement that is determined by benefit schedules, that means each accident or illness is designated a maximum reimbursement.
This can be limiting and expensive.
#3 – Usual and Customary
This reimbursement is not offered that often anymore but is based on what the pet insurance company thinks is the typical and customary payment for what that illness should be reimbursed and can be very arbitrary.
4. Pricing
Pricing is always a factor whenever we enroll in any new policy.
The price of pet insurance can vary greatly depending on:
Where you live
The type of pet you have
The age of your pet
Monthly premiums typically range from $35 to $55 a month for comprehensive coverage.
Dog insurance plans tend to range from $35 to $80 a month while cat plans range from $15 to $40.
Wellness plans typically cost $20 to $25 a month.
Dogs are more expensive than cats to insure since they tend to be outside more often and have more accidents.
Our pet insurance comparison chart can give you a snapshot of the different pricing of many pet insurance companies as well as other useful information.
Enter your ZIP code below to view companies that have cheap pet insurance rates.
Secured with SHA-256 Encryption
5. Exclusions
Most pet insurance policies do not cover any
pre-existing conditions
that have occurred prior to the policy starting.
For example, if your dog has a problem with his hips or even a chronic ear infection, these issues won't be covered under a pet insurance policy.
This is precisely why it's a good idea to enroll your dog or cat in pet insurance while they are young before any pre-existing condition has started.
Other exclusions tend to be any routine procedure that is typically offered under a wellness plan.
Of course, if you want those procedures to be covered, you can purchase a wellness plan to add to your policy.
Ear cropping or any cosmetic procedure aren't covered in most plans as well as anything related to birth such as spaying and neutering.
6. Pre-Existing Conditions Definition
As you saw in number 5, many pet insurance policies won't pay out for pre-existing conditions.
But the definition of "pre-existing" varies.
Be sure to check your company's policy for the exact definition.
Real Cost Savings from PetFirst Clients
Gidget
PetFirst saved his parents
$2,194
Artemis was a beautiful and friendly cat to all who were willing to pet him. Unfortunately, he developed feline diabetes which required regular vet visits and medications that his Mother could not otherwise afford on her fixed income. Having PetFirst insurance, she called and discussed the problem with a friendly PetFirst agent. To her surprise, she found out that Artemis' ongoing required vet visits and medication would be covered by his PetFirst insurance. Artemis was able to live out the rest of his life with proper medical care and medicines thanks to PetFirst insurance.
7. Claims
Figo and Embrace, for instance, have mobile apps where you can fill out the form online.
You fill out the form through the company's respective mobile platform or print out the form.
You fill in all the pertinent information and then attach the vet bill and send it in. Most companies will reimburse you within two to four weeks.
Enter your ZIP code below to view companies that have cheap pet insurance rates.
Secured with SHA-256 Encryption
8. Waiting Periods
When enrolling in a pet insurance policy, there is never immediate coverage.
Each pet insurance company requires specific waiting periods for accidents and illnesses before you can enroll.
They are generally pretty short, but it is a way for companies to make sure that all illnesses and conditions are disclosed.
Wellness plans do have immediate coverage because they are added on to a pet insurance policy where the dog or cat has already passed initial the waiting period.
The average waiting periods are the following:
Accidents: 0 – 15 days
Illness: 14 – 30 days
Cruciate/Orthopedic Issues: 14 days – 12 mos.
9. Age Limits
Each pet insurance company has specific age limits for dogs and cats.
Most policies will allow you to enroll your puppy or kitten from six to eight weeks of age.
Some policies have an upper age limit on their pet insurance of 14 years while a few providers like Pets Best and Petplan do not have any age limits for dogs and cats.
One point to keep in mind is that as your dog or cat gets older the cost to purchase your pet insurance policy will increase.  
If you purchase a pet insurance policy for a 2 year old dog it will cost much less than the premium for a 4 year old dog regardless of breed. 
Now that you know what to look for in a policy, the best thing you can do is to get quotes from a few providers to see which company is the best fit for your pet and your budget.
You can start by looking at our top 10 pet insurance companies.
These will give you not only the best pet insurance companies with great coverage but also more information on coverage.
10. Hereditary and Congenital Conditions
Hereditary and congenital conditions are usually passed along from the parents of certain breeds.
For example, some breeds like Labradors are prone to hip issues, and therefore, you want to make sure that hip dysplasia is covered under your policy.
A good comprehensive policy will cover these issues and more as long as they aren't pre-existing.
Other articles you may find helpful: 
Is Exotic Pet Insurance Necessary? 
The Best Pet Insurance By State 
Fun Facts, Dog FAQ, And Unsolicited Dog Advice
5 Training Commands to Save Your Dog's Life
The Ultimate Guide to Safe Foods for Dogs
Pet insurance is similar to other insurances but does have some major differences as compared to your health insurance. Below you will find a definitive list of frequently asked pet insurance questions to help in your decision.
Types of Pet Insurance Coverage
Comprehensive Pet Insurance Explained
Insurance vs. Wellness Pet Insurance Plans
Is Pet Dental Insurance Worth the Extra Cost
Best Pet Insurance Plans with Shortest Waiting Periods
Pet Insurance Coverage Exclusions and Limits
Pet Insurance Benefit Limits Explained
How to Make a Claim on your Pet Insurance
Is my Pet too Old for Pet Insurance Coverage
Top Reasons to Purchase Pet Insurance
How much does Pet Insurance Cost
Pet Insurance for Multiple Pets
Pet Insurance that Covers Spaying and Neutering
Does Pet Insurance Cover Shots
Pet Insurance with Pre-Existing Conditions
We are a free online resource for anyone interested in learning more about pet insurance. Our goal is to be an objective, third-party resource for everything pet insurance related. We update our site regularly, and all content is reviewed by pet insurance experts.