Pet insurance is an essential part of owning a pet. It can help ease financial burdens in case your pet has an accident or develops an illness.
If you have more than one pet, it becomes even more important to have a policy that protects them in case of an emergency.
Multi-pet policies allow you to bundle both of your pet insurance policies into one. Some providers even offer a discount if you carry both of your policies with them. That is incentive enough to shop around for a company that can meet the needs of you and both your pets.
If you are curious about multi-pet policies and the best companies to shop for them, check out our article below for more information.
Need Pet Insurance?
FACT: Pet insurance pays up to 90% of vet bills when your pet is sick or injured!
Best Multi-Pet Insurance Companies
There are a lot of pet insurance companies out there, but some of them aren't necessarily the best choice if you have multiple pets. The best companies will offer exceptional protection for all of your pets and offer you a discount for bundling your policies with them.
Here are some pet insurance companies that offer remarkable policies for multiple pets.
Related: 10 Things You Must Know Before You Buy Pet Insurance
ASPCA
The ASCPA has a pet insurance program that is administered by C&F Insurance Agency, which has been writing pet insurance since 2006. They are a well-established insurance agency and have been operating in the United States since 1822.
The ASPCA offers a 10% discount for purchasing an insurance policy with multiple pets. You will only be paying one premium for all your pets, which can save you time and money. They recommend registering a single pet and then adding more from there. The 10% discount will apply to every extra pet after your highest premium pet.
The annual limits for the ASPCA's policies range from $5,000 to $20,000, and they have varying reimbursement rates and deductibles. This allows you to personalize your policy based on your needs and monthly budget. Claims are paid out either through direct deposit or by mailed check. On average, it will take about 14 days to receive reimbursement.
Learn More: Read our full ASPCA review
Embrace
Embrace is a popular pet insurance company that rewards you for bundling your pet insurance with them. They offer their customers a 5% discount for opening a policy with multiple pets. They also give additional discounts if you spay or neuter your pet and if you choose to pay your policy annually rather than monthly.
Their personalized policies provide coverage for accidents, injuries, illnesses, routine coverage, genetic conditions, and more. You can also purchase additional coverages such as routine care and grooming, behavioral therapy, alternative therapy and rehab, and prescription drugs.
Embrace is also known for their top-notch customer service and support. If your pet passes away, an Embrace team member will send you a handwritten note of condolences. This is a level of dedication and care that you won't get with most insurance companies.
Learn More: Read our full Embrace review
Pets Best
Pets Best is a top-rated pet insurer that currently insures over 100,000 pets across America and has paid over $200 million in claims. Pets Best provides a 5% discount for insuring multiple pets as well as a 5% military discount.
Pets Best offers three customizable plan options: Essential, Plus, and Elite. Essential coverage includes accidents, illnesses, cancer, surgery, hereditary conditions, and emergency care. The Plus and Elite plans would have all of these coverages as well as exam fees covered.
You can personalize coverage on many levels, including adding supplementary coverage and adjusting your deductible. There is also a Supplemental Wellness Coverage program that adds additional treatments and therapies for about $30 per month.
Pets Best utilizes several digital options when it comes to filing your claim. You will need to pay the vet bill up front and then submit a photo of the invoice on their app or upload it online. From there, Pets Best's team will review and reimburse you accordingly.
Pets Best is ideal for people that have older pets. Many insurance companies won't accept pets that are older than 12 years old. Pets Best does not have an upper age limit, so you can have your senior animal insured along with your young pet.
Learn More: Read our full Pets Best review
PetPartners
PetPartners, Inc. is a lesser-known pet insurance company, but they are by no means unqualified. They have been offering insurance to pet owners since 2002, and they are the exclusive pet insurance provider for the American Kennel Club (AKC.)
PetPartners, Inc. offers a 5% discount when you insure two or more pets with them, which can help make your monthly payments more manageable. They offer several plans to choose from that have varying deductibles and levels of reimbursement.
Their Companion Care Plan offers accident and illness coverage, but hereditary and congenital conditions are not included. You may be able to add them as a supplementary coverage to your plan. You can also add wellness coverages that include vet visits and preventative care, such as spaying or neutering and dental cleaning.
Like many pet insurance companies, you will need to front the veterinary bill and file a claim for reimbursement. PetPartners, Inc. has a 14-day turnaround time for claims, so you shouldn't have a terribly long wait before you get a reimbursement check.
Learn More: Read our full PetPartners review
Real Cost Savings from Healthy Paws Clients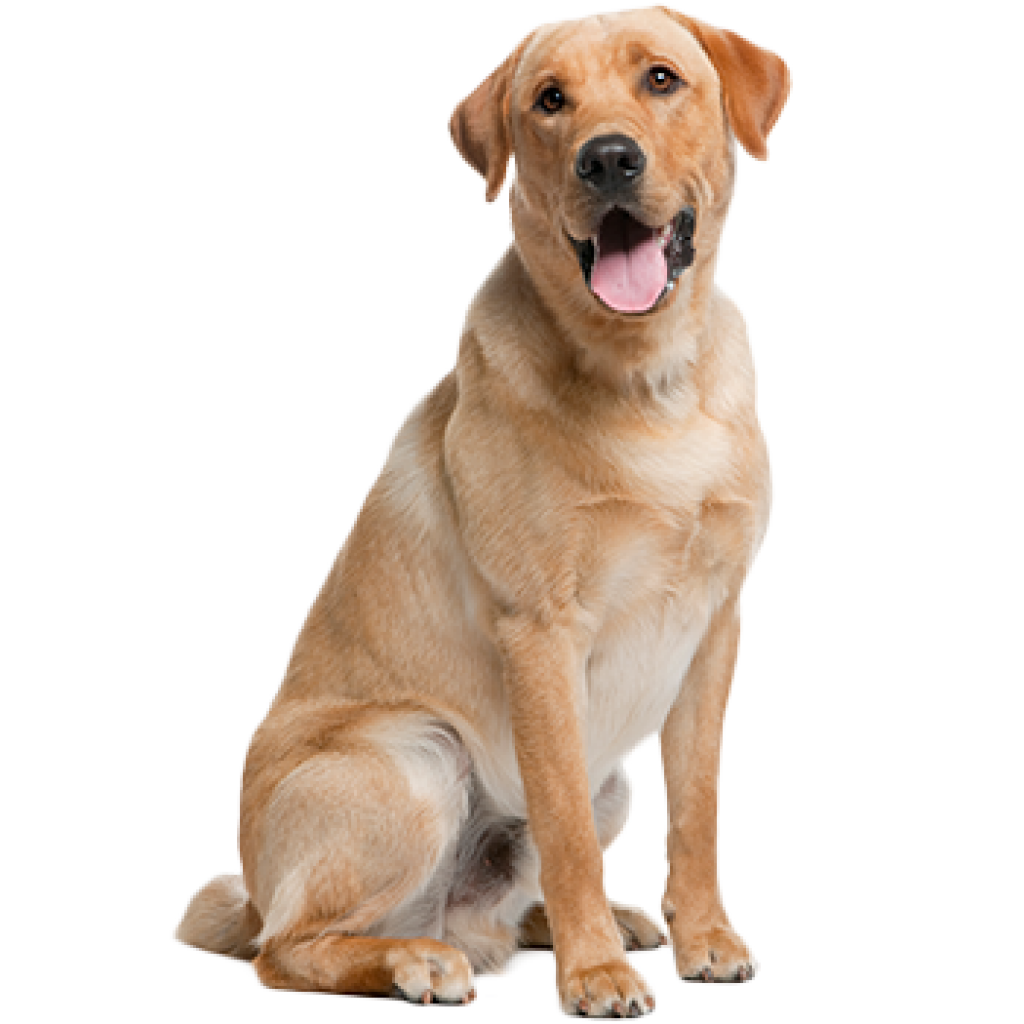 Samson
Healthy Paws saved his parents
$4,310
The playful pup Samson tore his ACL in a lively game of fetch. After surgery and rehabilitation, Samson is back to being active and never turns down a game of fetch!
What is Multi-Pet Insurance?
Pet insurance is an insurance policy that covers the costs resulting from accident, injury, or illness in a pet. Much like health insurance, pet insurance involves levels of reimbursement and deductibles to help remove some of the burden from insurance companies. Multi-pet insurance is simply pet insurance that covers multiple pets. If you purchase multiple policies, such as for two dogs or cats, you could get a discount.
Multi-pet policies offer the same type of coverage that you would receive with a single pet policy. These policies include all of the animals in your household under one roof, which makes it easier to keep up with paperwork and payments. In addition to standard coverage, they can also help cover lost pet costs, third party liability, wellness coverage, and vet bills for accidents and illnesses.
Multi-pet insurance policies create a safety net that can protect you financially if one or more of your pets experiences an injury or illness. Vet bills can be extremely high, so pet insurance helps prevent you from having to put your pet down because you can't afford medical treatment.
Is Multi-Pet Insurance Best for You?
Pets bring so much love to your life. It's no wonder why you would want more than one. When your household consists of multiple pets, it's your job to give them all equal levels of love and care. That is where multi-pet insurance policies can really come in handy.
Insuring multiple pets involves evaluating the health needs of each pet and choosing a company and policy that can accommodate those needs. Discounts are a wonderful bonus, but at the end of the day, it's all about having the right coverage in case something happens.
Other articles you may find helpful: 
Is Exotic Pet Insurance Necessary? 
The Best Pet Insurance By State 
Fun Facts, Dog FAQ's, And Unsolicited Dog Advice
5 Training Commands to Save Your Dog's Life
The Ultimate Guide to Safe Foods for Dogs
Pet insurance is similar to other insurances but does have some major differences as compared to your health insurance. Below you will find a definitive list of frequently asked pet insurance questions to help in your decision.
Types of Pet Insurance Coverage
Comprehensive Pet Insurance Explained
Insurance vs. Wellness Pet Insurance Plans
Is Pet Dental Insurance Worth the Extra Cost
Best Pet Insurance Plans with Shortest Waiting Periods
Pet Insurance Coverage Exclusions and Limits
Pet Insurance Benefit Limits Explained
How to Make a Claim on your Pet Insurance
Is my Pet too Old for Pet Insurance Coverage
Top Reasons to Purchase Pet Insurance
How much does Pet Insurance Cost
Pet Insurance for Multiple Pets
Pet Insurance that Covers Spaying and Neutering
Does Pet Insurance Cover Shots