Our team researched Figo Pet Insurance's coverage plans, costs, and customer satisfaction scores.
While Figo is a newer pet insurance company, having just started in 2012, the overall reviews have been positive.
The Better Business Bureau gives it an A + and Consumers Advocate gives it 4 out of 5 stars.
Located in Chicago, Figo is among the newer pet insurance companies in the industry offering coverages for both cats and dogs.
As part of the Google Tech Hub Network, Figo might is geared towards tech-savvy pet owners.
One of the best perks of enrolling with Figo is that they offer a 100 % reimbursement rate which is the only pet insurance company that we reviewed that does so (and their willingness to waive the deductible and co-pay for lifesaving care).
Even our top-rated, Healthy Paws, offers only up to 90 % coverage.
Let's get into the policy details:
Need Pet Insurance?
FACT: Pet insurance pays up to 90% of vet bills when your pet is sick or injured!
Figo Pet Insurance Coverage
Figo has three different levels of coverage, which are all pretty comprehensive.
Figo's lower level plan typically includes the standards accident and illness coverage as well as:
Prescription Medication
Non-Routine Exam Fees
Alternative Treatments
Prosthetics
Mobility Devices
Treatment for Behavioral Problems
Figo's two upper-level plans cover additional items from pet advertising rewards for lost pets to trip cancellation coverage.
Figo does not have any exclusions for hereditary or congenital conditions or pre-existing conditions if they have been cured for a year.
Figo even waives the copay and deductible for lifesaving care, which is unique and a nice perk to have.
Figo will pay your veterinarian exam fees, but only if the exam is related to one of their covered accident or illnesses in their policies.
That can translate into substantial savings if you have to see your vet many times for the same ailment or condition, like an eye or ear infection.
Figo will also cover hip dysplasia only if it is not a pre-existing condition. Ligament and knee conditions, i.e., anterior cruciate ligament (ACL) conditions, will be covered after waiting six months.
With Figo, you can visit any vet or veterinary hospital or even specialist of your choosing.
Hereditary and Congenital Conditions
Figo, like the top pet insurance companies, covers genetic and congenital conditions (some companies don't), as long as they are not considered a pre-existing condition.
Genetic conditions are passed down from a pet's parents to their offspring and typically affect certain breeds more than others.
A congenital condition is one that occurs at birth or even before your dog or cat is born, often leading to other diseases and health-related complications.
Congenital and genetic conditions in dogs and cats deteriorate as the pet ages.
With veterinary costs increasing each year exponentially, it can be expensive to treat these types of problems.
Figo covers them to make sure your dog or cat is covered for these and other types of conditions.
Additional Covered Treatments And Conditions
Figo also covers:
Emergency Care
Hospital Visits
Prescriptions
Surgery
Blood Work
MRI
Ultrasounds
Rehabilitation
Figo allows your pet to visit specialists such as: 
Cardiologist
Radiologist
Oncologist
Orthopedist
Real Cost Savings from Healthy Paws Clients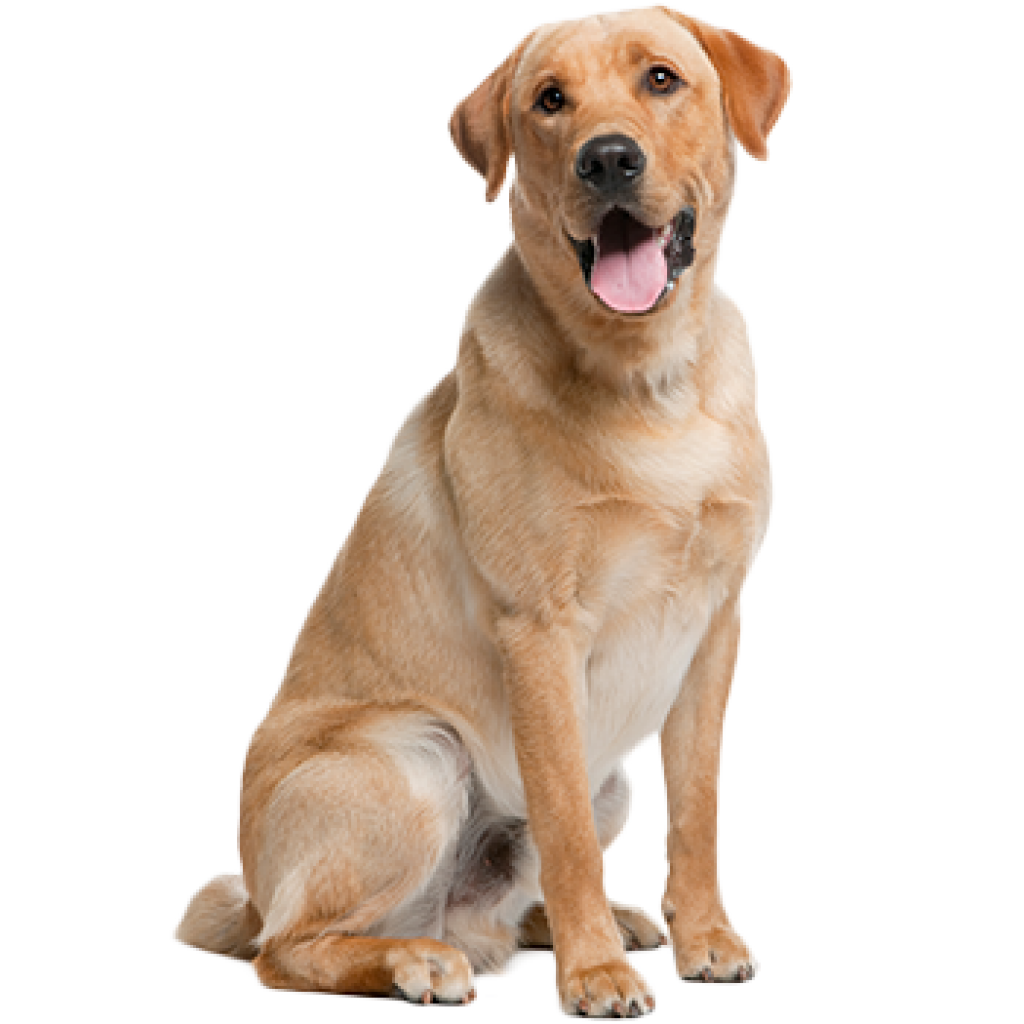 Samson
Healthy Paws saved his parents
$4,310
Samson tore his ACL in a lively game of fetch. After surgery and rehab, Samson is back to his playful self and never turns down a game of fetch!
Chronic Conditions
Your pet will be covered for chronic conditions that occur during the policy year.
Chronic conditions are diseases like:
Cancer
Hay Fever
Allergies
Ligament and Knee Conditions Like Anterior Cruciate Ligament (ACL)
Waiting periods are usually around six months and will be cleared if your vet says that your dog's knees are healthy.
Hip Dysplasia
Figo fully covers it as long as it is a new condition.
Orthotic Devices and Carts
Figo provides coverage for orthotics, prosthetics, and carts, under all plans which are unique to Figo.
Physical Therapy
Figo also covers physical therapy when it is related to a covered illness.
Holistic, Alternative and Behavioral Therapies
Including:
Homeopathic
Acupuncture
Chiropractic
The maximum benefit they pay depends on the plan you choose but will typically range from $250 to $1,000 each year.
Benefit Limits
Although Figo doesn't extend unlimited coverage for all its plans, it does for the most expensive, upper-level plans. Other pet insurance companies provide unlimited benefits for all of its plans.
Figo gives you three options to choose from:
$10,000
$14,000
Unlimited
Figo, like some of the top pet insurance providers, does not operate on a benefit schedule.
Three plans are the following:
The Essential Plan – Provides up to $10,000 annual claims for accidents and illnesses.
The Preferred Plan – Provides up to $14,000 and includes coverages such as theft reimbursement, emergency boarding fees, and even a lost pet reward.
The Ultimate plan – Offers an unlimited benefit amount and also includes the following: emergency boarding, lost pet advertising, straying reimbursement, and unexpected death reimbursement.
Of course, the higher benefit level you choose has a more expensive premium. We always prefer unlimited benefits, but with Figo, you will pay more for this option.
Real Cost Savings from Healthy Paws Clients
Artemis
Healthy Paws saved his parents
$2,194
Artemis had a severe ear infection and needed to visit both the regular vet and a specialist, multiple times. After medication and a few follow-up visits, she recovered well and is now doing great!
Reimbursement Method
With Figo, you can choose between 3 levels of reimbursement: 70%, 80%, 90% and 100%, which makes them unique. Figo pays on your actual vet bill, which is always the best choice.
Here is an example of a typical reimbursement payment with Figo.
This example is if your bill is $2000, you choose a 90% reimbursement rate and a $100 deductible. Figo pays off the actual vet bill.
Total Bill $2,000
Co-Pay (10%) –$200
Deductible ($100) –$100
Reimbursement $1,700
You Pay $300.00
Figo Pays $1,700
Once you meet your deductible, then you'll only pay $200.
The higher the monthly premium, the better the coverage per each claim
Deductible Type
Figo only has an annual deductible and not per-condition which is always the preferred choice.
Annual deductible means that you have to meet your deductible once per year. Other plans have per-condition deductibles, so you have to meet your deductible each time your pet has an accident or gets sick.
Figo has four choices of deductibles: $50, $100, $200 and $500.
This deductible will be waived if your dog or cat gets in a serious accident and needs life-saving care.
What Is The Cost Of Figo?
Dogs start at $30 per month, and cats start at $25 a month.
Figo offers extensive coverage, but it tends to be more expensive than the others we have reviewed. Of course, your dog or cat's age, breed, and where you live will factor into the price.
There are no charges if you set up a direct deposit. They do charge an extra $2.00 for credit or debit cards. It's easy to set up a direct deposit, so save money by doing so through their app.
As with the other providers, there are some discounts for the following: medical service pets, multi-pet discounts, veterans, student and even corporate benefit plans.
Figo Pet Insurance vs Healthy Paws and Others
Figo vs Health Paws costs for pet insurance vary mostly in costs per breed. Healthy Paws is difficult to beat in price for mixed breeds up to two years old, at which point Figo becomes competitive. 
See how Figo compares to Healthy Paws and other competitors in these other articles. 
Figo vs Nationwide Pet Insurance
Healthy Paws vs Figo Pet Insurance
Claims Process
Claims can be processed in as little as three days!
Figo's claims process is paperless and super-easy to use. It usually takes about ten days to be approved. The way it works is you can take a picture of your bill on your phone and then upload it or email it to them.
You can reach Figo by chat, phone, Twitter, text, email or even Facebook Messenger.
You can access the Figo Pet Cloud to check the status of your claim and find out exactly where you are in the claims process.
Figo's unique Pet Cloud is easy to use and allows their customers to file claims, upload their pets' medical records, and get in touch with customer service. Every customer has access to an online portal and mobile app where they can upload medical records, file claims, search for a lost pet, and contact customer service.
Enrollment and Waiting Period
Figo does not require you to have your pet examined by a vet to enroll.
Figo covers all dogs and cats starting at six weeks old, and there is no upper age limit. Waiting periods for accidents and injuries is typically five days and fourteen days for accidents.
Patella issues and cruciate ligament have a six-month waiting period. Figo offers an online discount for shelter/rescue, military, service dog, and multi-pet.
If you purchased your pet's policy using a Vet, Shelter, or Humane Society partner code, Figo would waive the 5-day waiting period for injury and 14-day waiting period for illness. Your pet needs to have a wellness exam within two days to qualify.
Similar to other pet insurance providers, there is also a 30-day "free look" period that allows you to change your mind after enrolling and still receive a full refund.
Questions about Figo Pet Insurance
What isn't covered under Figo Pet Insurance?
Similar to most pet insurance companies, Figo does not cover any type of pre-existing condition or routine vet visits, preventative care, spaying and neutering, parasite control including internal and external parasites for which prophylactic treatments are available, and preventative or routine dental health care (dental work due to an accident or illness is covered).
How does Figo calculate my premium?
Similar to most pet insurance companies, your premium depends on a number of factors, including your pet's age, breed, and where you live. Some other factors that affect your monthly premium are the type of plan you choose, the deductible amount, the copay, and the discounts for which you might be eligible.
Does Figo offer a wellness plan?
No…Figo does not offer an optional wellness plan. They claim that they don't offer a wellness plan is that they want their policyholders to be reimbursed for the significant expenses. Wellness issues or routine veterinary procedures are not very expensive and easily payable out-of-pocket.
Are there any age requirements with Figo?
Figo will enroll any cat or dog that is at least eight weeks old. There are no upper age limits, yet if you're renewing a policy for a dog over eight years of age, or a cat that is ten years or older, you'll be asked to follow your veterinarian's advice with regard to senior wellness testing.
If you don't know your pet's exact date of birth, which can happen when adopting, you'll be asked for an approximation or estimate.
Are there any discounts when signing up with Figo?
There are discounts for medical service pets, multiple pets, veterans, students, and corporate plans.
How does Figo compare with the other pet insurance companies?
If you want to see a quick comparison of all the other companies we reviewed, take a look at our comparison chart.
How can you cancel your plan with Figo?
Your policy will renew each year automatically. To cancel, call the company at 844.738.3446 or let them know in writing 30 days before the policy's effective day.
Customer service specialists are available Mon-Fri, from 8:00 am to 7:00 pm CST and on Saturdays from 10:00 am to 3:00 pm CST.
Make sure to go to Figo and see if they are the right pet insurance company for you and your pets!
Other articles you may find helpful: 
Is Exotic Pet Insurance Necessary? 
The Best Pet Insurance By State 
Fun Facts, Dog FAQ's, And Unsolicited Dog Advice
5 Training Commands to Save Your Dog's Life
The Ultimate Guide to Safe Foods for Dogs
You may find helpful one of our other Best Pet Insurance Reviews which include over 35 top insurers compared with cheap and affordable pet insurance and discounted mixed breed pet insurance.