Healthy Paws vs Figo Pet Insurance Comparison
Free Car Insurance Comparison
Compare Quotes From Top Companies and Save
Secured with SHA-256 Encryption
UPDATED: Jun 10, 2021
Pet Insurance U receives compensation from the third parties included on this site. This includes payment for clicks from our site to insurance providers' sites and quote requests generated. Our rankings and reviews are not affected by payments from the insurance companies. The compensation we receive allows the site to be free and regularly updated. Our goal is to review every pet insurance provider, but not all companies are listed on the site.
And many of the companies we review do not pay us anything. We simply rate, compare and review their plan because we feel it will be valuable to you. Our reviews are guaranteed to be unbiased, professional and advertising compensation does not influence rankings.
Healthy Paws vs Figo are both excellent pet insurance companies with comprehensive coverage.
There is a reason they are two of the most popular providers!
We compared the pet insurance companies, Healthy Paws vs Figo side-by-side to see what they offer and how they differ.
Let's take a look at the two.
Healthy Paws vs Figo
Healthy Paws is one of the most popular among its policyholders and consistently ranked one of the best.
Their unlimited benefits in all plans are not only unique to the marketplace but also a great advantage.
Waiting periods are standard and claims are handled quickly.
Figo, while a little pricier than most other companies, offers very comprehensive insurance.
Offering an option of a 100% reimbursement choice is rare in pet insurance.
Being associated with Google, they are a very tech-friendly company.
Healthy Paws vs Figo Coverage Compared
Both Healthy Paws and Figo offer very well-rounded coverage in their different types of plans, while Healthy Paws gives you one plan choice and it's very comprehensive.
Healthy Paws coverage includes all injuries, accidents and even specialty and alternative care.
All of their plans will reimburse up to 90% and are based on the actual cost.
Hip dysplasia is covered after a year only for pets under 6.
Having only one plan makes the decision easy and you can then budget accordingly with no surprises.
Related: 10 Things You Must Know Before You Buy Pet Insurance
Figo differs a little from Healthy Paws with three different plans.
The most basic plan has very comprehensive coverage including:
Behavioral Therapy
Accidents
Illnesses
Prescriptions
Figo also covers the vet exam fees which is a nice benefit or up to $50 for each vet visit. A great perk!
The other two more expensive plans add some additional benefits: holiday cancellation coverage, lost pet rewards which include the marketing to find your pet.
Figo does cover hip dysplasia for pets of all ages that have been cured for a year.
If your pet is in an emergency situation, Figo will waive the deductible if it is considered life-saving care.
Benefit Limits Comparison Figo vs Healthy Paws
When comparing benefit limits, Healthy Paws offers unlimited benefit limit amounts in all of its plans while Figo only offers it in their upper-level plans.
Both companies don't have per-incident benefit schedules which are usually too limiting.
All of Healthy Paws coverage has unlimited annual restrictions over the course of your pets' life.
This can be really helpful if your cat or dog has a disease like cancer or diabetes that will need treatment for the rest of your pet's life.
You have one limit and can visit the vet multiple times for any illness or condition.
Figo's plans are structured differently.
Figo's Essential plan caps at $10,000 for accidents and illness.
Figo's preferred plan caps at $14,000 for accidents and illness.
It does include other benefits such as a lost dog fee reimbursement, reward, and boarding fees in the event of an emergency.
Figo's ultimate plan is the only plan with unlimited benefits but it does include reimbursement for vacation coverage if your pet dies suddenly.
Need Pet Insurance?
FACT: Pet insurance pays up to 90% of vet bills when your pet is sick or injured!
Deductible Comparison
Both Healthy Paws and Figo have an annual deductible model which is always our preferred choice.
When enrolled in Healthy Paws, the deductible is paid once each year on the date you sign up.
They allow you to choose the deductible and they can start as low as $100 and go to as high as $500.
The higher-end choices will help lower your premium but the reimbursement paid will be less on each bill.
Figo also has an annual deductible and their choices range from $50 to $500.
They will waive this deductible if your dog or cat needs emergency life-saving care.
Reimbursement Comparison Healthy Paws vs Figo
Both Figo and Healthy Paws give you reimbursement choices and pay on the actual veterinarian bill.
Healthy Paws has the following reimbursement choices: 70%, 80%, and 90%.
Once you have paid your deductible, Healthy Paws will reimburse you the percentage that you choose.
With Figo, you have the following reimbursement choices: 70%, 80%, 90%, and 100%.
In fact, Figo is the only pet insurance company that we have reviewed that offers a 100% option.
While this is a great option, you need to remember that this would increase the premium rate.
Figo vs Healthy Paws Pricing Comparison
Healthy Paws is less expensive than Figo.
Both companies pricing can be affected by the coverage you choose, where you live and the breed of your pet.
When considering Healthy Paws has unlimited benefits in all plans, the pricing seems even less expensive relatively.
The monthly average premium costs for dogs is $32
Cats can be insured for as low as $19
Discounts for different membership groups, ie. Costco and AARP can save you about 10%.
Figo's cat insurance plans are definitely on the higher end of most pet insurance companies.
Figo's premiums typically range from $38 to $50 to insure dogs
And cat plans will range from $26 to $36 per month
Discounts are available for different corporate plans if you enroll more than one pet, students and even veterans.
Enter your ZIP code below to view companies that have cheap pet insurance rates.
Secured with SHA-256 Encryption
Sample Quotes For Healthy Paws vs Figo
All of these quotes when possible used the following factors in calculating the estimated pet insurance premium cost for your dog in 2021. 
When possible the data we entered for these prices was as follows; a female, puppy under the age of 12 months, with unlimited coverage (or max offered when unlimited not an option), a $500 deductible, and 70% reimbursement. We did not include the wellness checkup add-on when available. 
Keep in mind that insurance rates are ever-changing and what seems like minor changes such as, your zip code or breed can actually make a major impact on the cost of pet insurance. 
These Pet Insurance Company Price charts are a good tool, not a guarantee of rates, do your own research before you buy. 
*PetFirst first monthly payment has an additional $10-$15 startup fee, the number in this chart is the monthly cost after paying the first-month extra charge.
**Trupanion only offers 90% reimbursement, all other companies' sample quotes are based on a 70% reimbursement policy which is why Trupanion may appear to cost more. 
Healthy Paws vs Figo – Small Mixed Breed Costs Compared
| Company | Monthly Premium |
| --- | --- |
| Healthy Paws Pet Insurance | $20.37 |
| Figo Pet Insurance | $25.23 |
| | #blank# |
Medium Crossbred Dogs Price Differences For Figo Pet Insurance vs Healthy Paws
| Company | Monthly Premium |
| --- | --- |
| Figo Pet Insurance | $28.20 |
| Healthy Paws Pet Insurance | $29.71 |
| | #blank# |
Comparison Of Cost For Large Mixed Breed Dogs – Healthy Paws vs Figo
| Company | Monthly Premium |
| --- | --- |
| Figo Pet Insurance | $31.17 |
| Healthy Paws Pet Insurance | $36.05 |
| | #blank# |
Labrador Retriever Costs Figo vs Healthy Paws Insurance
| Company | Monthly Premium |
| --- | --- |
| Figo Pet Insurance | $39.88 |
| Healthy Paws Pet Insurance | $43.89 |
| | #blank# |
German Shepherd Costs Figo vs Nationwide
| Company | Monthly Premium |
| --- | --- |
| Healthy Paws Pet Insurance | $43.89 |
| Figo Pet Insurance | $45.47 |
| | #blank# |
Poodle Costs Healthy Paws Insurance vs Figo Pet Insurance
| Company | Monthly Premium |
| --- | --- |
| Healthy Paws Pet Insurance | $36.05 |
| Figo Pet Insurance | $38.85 |
| | #blank# |
Beagle Costs Healthy Paws vs Figo
| Company | Monthly Premium |
| --- | --- |
| Healthy Paws Pet Insurance | $32.63 |
| Figo Pet Insurance | $38.76 |
| | #blank# |
Dachshund Costs Healthy Paws vs Figo Insurance
| Company | Monthly Premium |
| --- | --- |
| Figo Pet Insurance | $27.63 |
| Healthy Paws Pet Insurance | $32.63 |
| | #blank# |
Healthy Paws vs Figo price comparison shows that these two pet insurance companies are very competitive with one another. 
Depending on your pet breed and age will determine whether Figo vs Healthy Paws has the better prices. 
Real Cost Savings from PetFirst Clients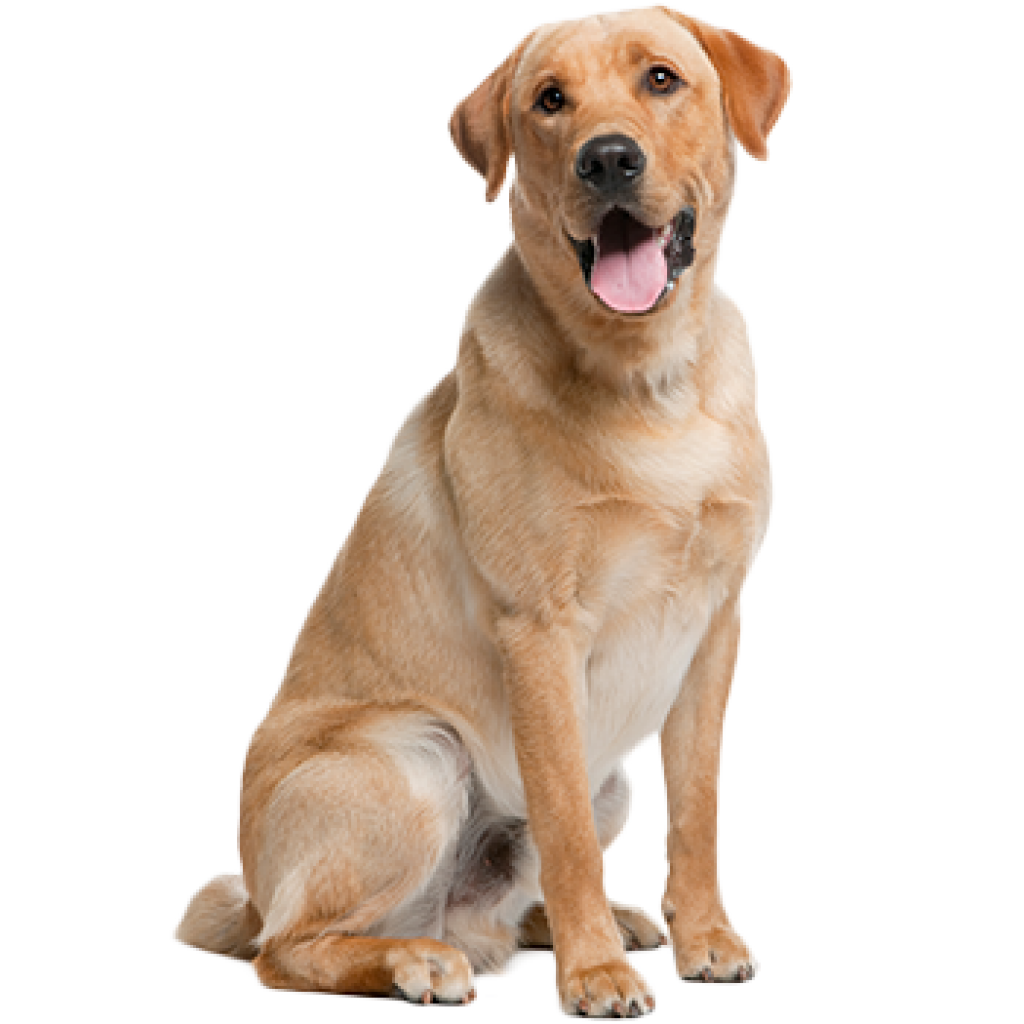 Luna
PetFirst saved his parents
$6,712
A happy energetic Luna one morning couldn't hold her food down. After months of multiple costly vet visits to specialists and an endoscopy, the problem was discovered and fixed. Luna put 22 pounds back on in no time and her parents were grateful for having PetFirst by their side to pay the bills.
Claims and Service Comparison
Healthy Paws vs Figo are both known for excellent customer service and quick claim payments.
Healthy Paws is known to accept all claims payback within a week.
While some other pet insurance companies have reputations for denying claims, Healthy Paws is not one of them.
Their customer service is helpful, polite and can be reached 24/7.
Figo, the tech-savvy provider, is all about paperless claims.
You just upload your bills and/or claims on the mobile app.
Claims are typically paid in 10 days but can be super fast if you sign up for direct deposit (within 3 days!)
Their app is what they call a "Pet Cloud" and allows their policyholders to process claims, keep your dog or cat's medical history and contact customer service.
They even offer you the option to join their virtual pet community where you can find local events and even the nearest dog parks.
Enrollment and Waiting Periods Comparison
Healthy Paws and Figo have similar waiting periods and do impose an upper age limit.
With Healthy Paws, puppies and kittens can be enrolled starting 8 weeks old and all the way up to 13 years old.
Healthy Paws' waiting period is typically 15 days for illnesses and accident.
If your dog is older than 6, Hip dysplasia will not be covered.
For dogs under 6 years old, there is a 12 month waiting period.
With Figo, puppies and kittens can be enrolled at 6 weeks old and up to 14 years of age.
Figo's waiting period for accidents is 5 days and illness or any other sickness is 14 days.
Patella issues and cruciate ligament ailments will be covered in 6 months.
The waiting period for both accidents and illness can be waived if you had your dog or cat examined at the vet 48 hours before you had enrolled and bought your policy through the Humane Society or one of their other veterinary partnerships.
Healthy Paws vs. Figo – Which is Best for Your Pet?
As you can see, both Healthy Paws are excellent companies with great coverage.
If you are more of the tech-savvy type than Figo might be for you.
Or if you just want a great plan with unlimited benefits, then Healthy Pets might be the better choice.
If you would like to see some other great plans, our top 10 best pet insurance companies give you some other choices!
Other articles you may find helpful: 
Is Exotic Pet Insurance Necessary? 
The Best Pet Insurance By State 
Fun Facts, Dog FAQ, And Unsolicited Dog Advice
5 Training Commands to Save Your Dog's Life
The Ultimate Guide to Safe Foods for Dogs
You may find helpful one of our other Best Pet Insurance Reviews which include over 35 top insurers compared with cheap and affordable pet insurance and discounted mixed breed pet insurance. 
Pet Insurance Companies Vs Compared
Healthy Paws vs. Embrace Pet Insurance
Enter your ZIP code below to view companies that have cheap pet insurance rates.
Secured with SHA-256 Encryption
We are a free online resource for anyone interested in learning more about pet insurance. Our goal is to be an objective, third-party resource for everything pet insurance related. We update our site regularly, and all content is reviewed by pet insurance experts.