You want your pet to be happy, active, and sociable, and to live a long and healthy life.
But pets, just like people, face medical problems, whether from an accident, nutritional issues, disease, or inherited condition.
And there is no telling when trouble may strike, leaving you with unexpected and sometimes hefty expenses.
Table of Contents:
Need Pet Insurance?
FACT: Pet insurance pays up to 90% of vet bills when your pet is sick or injured!
Does Pet Insurance Work Like People Insurance?
Like health insurance for people, you can buy a health insurance plan for a pet.
But unlike insurance for people, pet insurance reimburses you after you've paid in full.
Reimbursements cover up to 90% of the vet bill and turnaround time for payment is as little as 2-5 days.
Also, the age of your pet plays a huge role in the monthly premium you will pay. 
Pet insurance for a 1 year old dog is going to cost much less than to insure a 3 year old dog. 
Finding The Best Pet Insurance Coverage
With the right coverage, you can plan in advance to have the financial resources necessary to provide the right treatment at the right time, without having to postpone or even forego costly procedures that can restore your pet's health.
Reputable insurers offer their customers the right range of coverage options, including preventative medicine, inherited conditions, medications and so on, together with a range of premiums and deductibles.
Related: 10 Things You Must Know Before You Buy Pet Insurance
They know that they are helping people to get the most out of their pets.
Pet health insurance is a relatively new form of coverage, and many people are only just now hearing about it for the first time.
More people than ever are purchasing insurance for their pets, and some of the top businesses in the US are starting to include pet coverage in their health plans.
Why Are Over 1 Million US Pets Insured?
One of the reasons for the increasing popularity of these plans is the fact that pets are living longer, in part because of the development of amazing technologies and medicines, which are often not cheap.
Another reason more for the increased interest in pet insurance is that specialized breeds are becoming more common, and these animals are at relatively high risk for congenital defects, some of which don't show up until adulthood.
Real Cost Savings from Healthy Paws Clients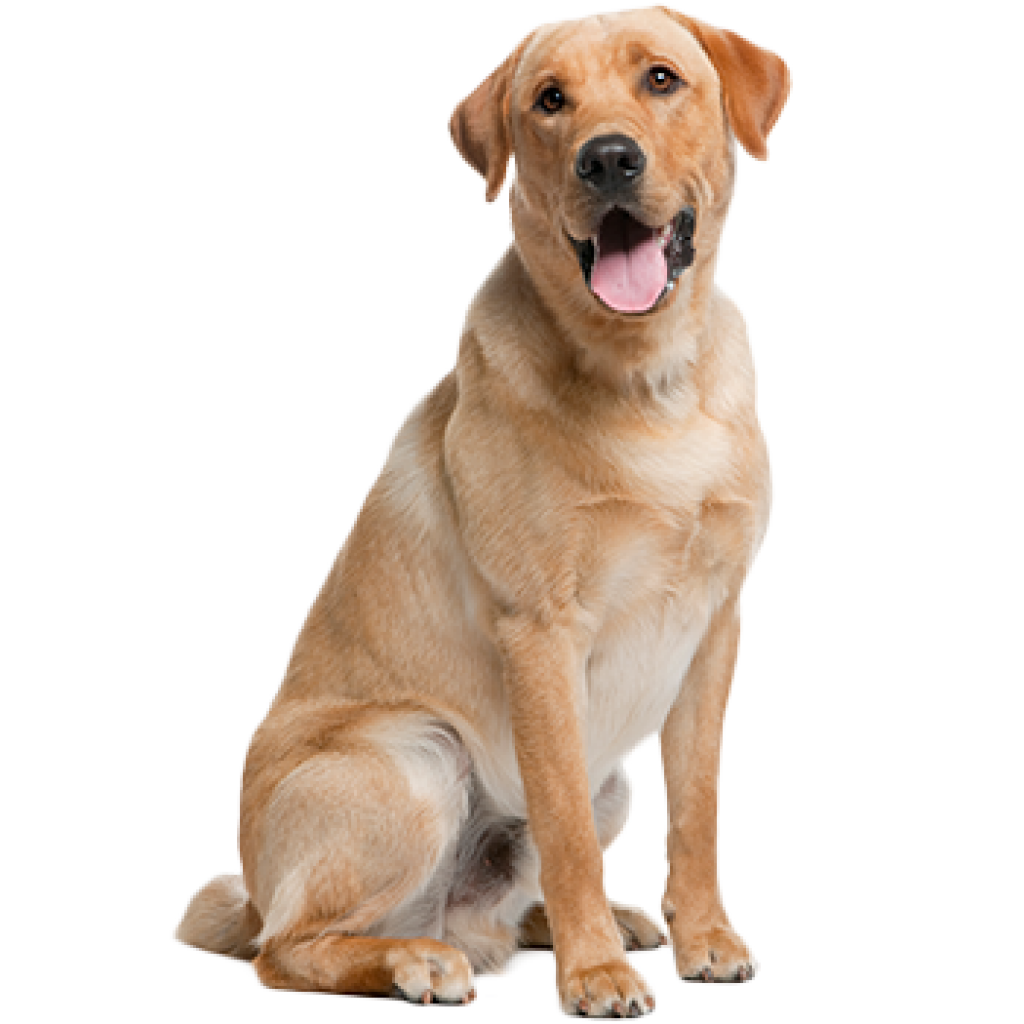 Samson
Healthy Paws saved his parents
$4,310
Samson tore his ACL in a lively game of fetch. After surgery and rehab, Samson is back to his playful self and never turns down a game of fetch!
Finding the Right Coverage for Your Pet's Health Issues
So the key to getting the right coverage is to match your pet's needs with the options offered in specific plans.
If you plan on bringing a St. Bernard into the family, for example, it is important that your coverage include hereditary conditions such as hip dysplasia.
Also be sure that your particular pet, whether a dog or cat, is one of the primary concerns of your insurer. In other words, if you're looking for insurance for an English Bulldog, consider only insurers who make cats one of their specialties, and not just as an afterthought of a firm that specializes in dogs.
The first step, then, is to do some research about pet insurance options. Talk to your vet and your fellow pet owners.
Review the websites of insurers with an eye, not only to their available options, deductions, premiums, and specialties but also to how long they have been in business, how many different states and regions they are active in and their accreditation with consumer groups like the Better Business Bureau.
Make a list of various plans, including what they cover and the premiums and deductibles. Take care to check for any conditions or treatments that may be excluded, and any caps on either specific treatments or total expenditures.
Customer reviews can also be a great way to learn what companies are really like (though of course they always need to be taken with a grain of salt).
So, questions you may want answers to include:
Are hereditary & congenital conditions covered?
Are prescription drugs covered?
Are accidents and sudden illnesses covered?
How much is the annual deductible?
What percentage are the reimbursements?
What are the claim limits per year?
Are burial or cremation covered?
Are there copays?
Are vaccinations covered?
Are kennels covered?
Is spaying or neutering covered?
Is dental care extra?
Is there a waiting period before coverage kicks in?
Does coverage increase in cost or cease in old age?
Comparing Pet Insurance Plans
While doing your research, you'll probably find that some people have had bad luck with pet health insurance. There are complaints about long waits for reimbursement, or that treatment or condition thought to be covered in fact was not.
The way to avoid such problems is to do a careful comparison of the various plans offered by the various companies. In many cases, insurers will cover only those conditions that begin after a plan goes into effect, so again be sure to take into account hereditary and other pre-existing conditions.
In what follows, some of the basic facts about some of the main insurers will be discussed in order to give you an idea of the kinds of pet health coverage that are available.
Related: 10 Things You Must Know Before You Buy Pet Insurance
Healthy Paws Pet Insurance
Healthy Paws has become a leader in the pet insurance business since it was founded in 2010. The firm offers breed-specific insurance, and its coverage options include an array of treatments and diagnostics, surgery, prescription medication, non-routine dental, hospitalization, illnesses and accidents, and chronic conditions.
Get a 10% Lifetime Coupon Code from Healthy Paws
Pre-existing conditions are excluded, though hereditary conditions that are not apparent at the time the policy is issued are covered, including hip dysplasia provided that a pet is enrolled before age 6. Healthy Paws offers an unlimited maximum payout for life.
Healthy Paws Pros
Coverage extends outside the US to Canada
Generous maximum payout
Comprehensive coverage for special conditions
Healthy Paws Cons
Excludes examination fee
Limited non-routine dental cover.
More Information: Read our Healthy Paws Review!
Petplan Pet Insurance
Petplan has been offering a variety of pet health insurance plans in the US since 2009. These include the so-called "Gold" plan, with an annual limit of $22,000, "Silver," with an annual limit of $14,000 and "Bronze," where the limit is $10,000.
Options include diagnostics, veterinary examinations, lab tests, an array of treatments, non-routine dental, surgery, hospitalization, and prescription medications.
This firm's plans in most cases cover chronic and hereditary diseases but exclude pre-existing illness or injuries.
Petplan Pros
Comprehensive and permanent coverage of inherited conditions
No separate deductibles, gimmicks, or hidden limits
Coverage of some alternative therapies that other insurers exclude
Coverage of illnesses acquired outside the US
Petplan Cons
Required pre-enrollment examination for pre-existing conditions
80% maximum coverage for referrals and non-emergency treatment
More Information: Read our comprehensive Petplan review.
Nationwide Pet Insurance
Nationwide, formerly known as Veterinary Pet Insurance (which was founded in 1982), offers plans that cover a wide variety of treatments and diagnostics, surgery, hospitalization, and prescription medications and that, in the case of their "Whole Pet Plan," extend to inherited and chronic diseases that have not set in when the pet is enrolled.
Like most other insurers, Nationwide excludes pre-existing conditions. Generally speaking, the maximum benefit allowance for medical and diagnosis is $20 while for surgical treatment per annum is $500.
Nationwide Pros
Range of Plans: Major Medical, Pet Wellness, and Whole Pet
The Whole Pet Plan offers an unlimited maximum payout
Comprehensive coverage of chronic diseases
90% reimbursement on most veterinary bills
Nationwide Cons
The extra effort required to determine the exact coverage of chronic diseases
Limited non-routine dental treatment
The Major Medical Plan excludes inherited conditions except for hip dysplasia
More Information: Check out our complete review of Nationwide Pet Insurance.
Pets Best
Pets Best has been around for more than a decade and offers a variety of plans. Like most other providers, the firm's coverage options include hospitalization, a variety of diagnostics and treatments, surgery, and prescription medications.
There is also a maximum limit when it comes to the payout and exclusion of pre-existing conditions.
The base policy covers chronic diseases and limited non-routine dental care. Coverage varies from state-to-state.
A number of conditions, such as hip and elbow dysplasia and cardiovascular defects, have a one-year waiting period. The Maximum Payout Structure is set at $20,000 annually and $200,000 for a lifetime.
Pets Best Pros
Coverage of inherited conditions (in specified states)
No age limit for enrollment
Coverage extends outside the US
Continuous coverage of chronic illnesses
Pets Best Cons
Coverage of inherited conditions unavailable in some states
Limited non-routine dental coverage
More information: Take a look at our detailed Pets Best review.
Embrace Pet Insurance
Embrace has been around since 2005. The company's policy covers the costs of examinations, diagnosis, limited dental, hospitalization, treatments and surgery, and includes chronic and hereditary illnesses that have not afflicted a pet before the end of the waiting period.
As usual, pre-existing conditions are excluded. Prescription medications represent an additional add-on. The yearly maximum reimbursement is $15,000.
Embrace Pros
Choose any licensed veterinarian
The relatively generous maximum payout
Embrace Cons
Prescription medication coverage additional
More information: Read our Embrace Pet Insurance Review.
PetPremium Pet Insurance
PetPremium is a recent entry into the pet insurance marketplace, having been founded in 2013. One thing that sets PetPremium apart from other firms is the flexible and customizable nature of the four plans that are offered.
There is also the option of choosing your preferred copay plan or deductibles, whether monthly, quarterly, semi-annual or annual.
PetPremium also offers coverage for behavioral modification therapy for such habits as destructive chewing.
PetPremium Pros
Four types of customizable policies/plans
90% reimbursement
Annual deductibles as low as $100
Choice of veterinarians
No maximum age for pets
Coverage of behavioral therapy
Unlimited annual benefit
PetPremium Cons
Maximum of $3000 for every accident/illness for most plans
Limited coverage of inherited conditions in lower-tier plans
Maximum per-accident reimbursement of $ 7000
More Information: For details on coverage, limits, exclusions & reimbursements, see our PetPremium review.
Getting the Most out of Pet Insurance
It takes some effort to do the necessary research and to compare and contrast the various companies and plans, but the payoff is the certainty of knowing that you will be able to live up to your responsibility and provide for your pet.
If you're still unsure about pet insurance coverage, no sweat!
Pet Insurance Basics
We cover all of the basics about pet insurance right here. And if you've got the hang of pet insurance already, don't forget to use all of the resources available at your fingertips: Ask other pet owners, visit forums, check out company websites, read reviews by customers and agencies like the Better Business Bureau, and consider the advice of your veterinarian.
When comparing plans, take into account whether or not the coverage gives you the breed-specific protection you need for your dog or cat.
Summary of Best Pet Insurance Companies
Remember, while one plan may have the best coverage for an Egyptian Mau cat or Siberian Husky, another may be better for an Abyssinian cat or Poodle.
For the sake of your finances and your peace of mind, find the right plan for your pet, and make sure to know the terms and to pay all the premiums on time.
Other articles you may find helpful: 
Is Exotic Pet Insurance Necessary? 
The Best Pet Insurance By State 
Fun Facts, Dog FAQ's, And Unsolicited Dog Advice
5 Training Commands to Save Your Dog's Life
The Ultimate Guide to Safe Foods for Dogs
Pet insurance is similar to other insurances but does have some major differences as compared to your health insurance. Below you will find a definitive list of frequently asked pet insurance questions to help in your decision.
Types of Pet Insurance Coverage
Comprehensive Pet Insurance Explained
Insurance vs. Wellness Pet Insurance Plans
Is Pet Dental Insurance Worth the Extra Cost
Best Pet Insurance Plans with Shortest Waiting Periods
Pet Insurance Coverage Exclusions and Limits
Pet Insurance Benefit Limits Explained
How to Make a Claim on your Pet Insurance
Is my Pet too Old for Pet Insurance Coverage
Top Reasons to Purchase Pet Insurance
How much does Pet Insurance Cost
Pet Insurance for Multiple Pets
Pet Insurance that Covers Spaying and Neutering
Does Pet Insurance Cover Shots
Pet Insurance with Pre-Existing Conditions