Best Dog and Puppy Insurance Companies
Free Car Insurance Comparison
Compare Quotes From Top Companies and Save
Secured with SHA-256 Encryption
UPDATED: Jul 5, 2022
Pet Insurance U receives compensation from the third parties included on this site. This includes payment for clicks from our site to insurance providers' sites and quote requests generated. Our rankings and reviews are not affected by payments from the insurance companies. The compensation we receive allows the site to be free and regularly updated. Our goal is to review every pet insurance provider, but not all companies are listed on the site.
And many of the companies we review do not pay us anything. We simply rate, compare and review their plan because we feel it will be valuable to you. Our reviews are guaranteed to be unbiased, professional and advertising compensation does not influence rankings.
When your dog or puppy gets sick or injured and needs expensive medical care, the vet bill can be staggering.
The high cost of veterinary care forces some dog owners into a terrible choice between going into debt to treat their dog or facing the pain of euthanization.
The best dog and puppy insurance plans can insulate you from this dilemma by reimbursing you up to 90 percent of the cost of medical treatment.
In this post, we'll discuss the 9 best pet insurance companies for dogs and puppies.
Need Pet Insurance?
FACT: Pet insurance pays up to 90% of vet bills when your pet is sick or injured!
9 Best Dog & Puppy Insurance Companies
Healthy Paws: Best for Simplicity
Healthy Paws provides an excellent insurance option for dog and puppy owners. Plans start at $20 a month and cover illnesses, accidents, surgeries, prescription medicines, hospitalizations, and emergency care.
Healthy Paws' dog insurance does not cover pre-existing conditions, and these policies do not reimburse you for routine wellness care, such as annual check-ups or vaccinations.
They do provide simple financial protection from unexpected expenses.
Annual Deductible: Choose your deductible, which is the amount you'd pay each year out of pocket before your insurance policy helps you out. Lower deductible plans cost more.
Reimbursement: You can also set your level of reimbursement, up to 90 percent of covered procedures.
Annual spending caps: Unlike many pet insurance plans, Healthy Paws does not cap your reimbursements each year. Once you've met your deductible, your insurance policy keeps paying for the rest of the year.
Dog age requirements: Puppies age 8 weeks to dog's age 14 can enroll. If you enroll your dog before age 6, hip dysplasia coverage is included.
Network: You choose your own vet; no network requirements from Healthy Paws.
Waiting period: 15 days from time of purchase before Healthy Paws pays on a claim.
Learn More: Read our full Healthy Paws Pet Insurance Review.
Figo: Best for Mobile Shoppers
Figo dog insurance is easy to buy and use on your smartphone. The cost of this coverage varies by the breed, age, and gender of your puppy or dog — along with your coverage choices. You could pay as low as $30 or as high as $100 a month.
Figo adapts its policies to your coverage choices. For example, you could buy a plan that reimburses up to 100 percent of covered procedures. Most dog insurance policies reimburse only up to 90 percent.
Related: 10 Things You Must Know Before You Buy Pet Insurance
Plans with the lowest deductibles and highest coverage limits cost the most in monthly premiums.
Annual Deductible: Choose $50, $100, $200, or $500.
Reimbursement: Choose 70%, 80%, 90%, or 100%.
Spending caps: Choose $5,000, $10,000 or Unlimited.
Dog age requirements: Puppies age 8 weeks can enroll; Figo has no maximum age limit for dogs.
Network: Works at any licensed vet in the U.S., including Puerto Rico.
Waiting period: 14 days
Learn More: Read our full Figo Pet Insurance Review.
Petplan: Best for Policy Options
Petplan has a solid puppy and dog insurance program. You can buy coverage with monthly premiums ranging from $20 to $100 a month. Premiums depend on the breed and age of your dog or puppy, your coverage choices, and your location.
Policy details for Petplan aren't as transparent as the previous providers listed in this post, but Petplan has top-notch financial stability and a wide range of policy options:
Annual Deductible: Set your own deductible from $200 to $2,500.
Reimbursement: 70%, 80%, or 90%.
Spending caps: Choose from $2,500, $5,000, $10,000, $15,000, $20,000, $25,000 or Unlimited.
Age requirements: Puppies 6 weeks or older can enroll; no maximum age limits, but Petplan may limit reimbursements for dogs 10 and older.
Network: Works at all licensed vets in Canada and the United States.
Waiting period: 15 days
Learn More: Read our full Petplan Insurance Review.
Pets Best: Best for Wellness Care
Pets Best is the first provider on this list that offers wellness plans as well as accident and illness insurance for your dog or puppy. You could choose whether to buy Wellness coverage, Accident coverage, or both.
Wellness care can pay for annual check-ups, vaccinations, heartworm medications, and some diagnostic tests. However, since these expenses aren't unexpected, many pet owners prefer planning ahead and paying out of pocket rather than paying higher dog insurance premiums.
Annual Deductible: $50, $100, $200, $250, $500, or $1,000.
Reimbursement: 70%, 80%, or 90%
Spending caps: $5,000 or Unlimited
Age requirements: Puppies as young as 7 weeks can enroll; no upper age limits.
Network: Works at any licensed vet in the U.S. and Canada.
Waiting period: 3 days for accidents; 14 days for illnesses
Learn More: Read our full Pets Best Insurance Review.
Trupanion: Best for Simple Policies
With Trupanion dog insurance, you could buy a plan with no deductible and no annual caps on expenses. In theory, the insurance would pay 90% of your entire vet bill after your dog's accident or illness.
Trupanion makes dog insurance seem simple. Naturally, premiums trend higher on this kind of coverage, and Trupanion charges a $35 sign-up fee that most other providers don't require.
Before signing up, make sure you've read the policy's exclusions carefully. Several policyholders have reported Trupanion's coverage doesn't seem as simple once you file a claim. Trupanion could define your puppy or dog's condition as pre-existing and deny your claim.
Annual Deductible: $0 to $1,000
Reimbursement: 90%
Spending caps: Unlimited
Age requirements: Max age for a dog is 14 years; no minimum age requirement stated.
Network: No network requirements; reimburses licensed vets.
Waiting period: 5 days for accidents; 30 days for illnesses; 6 months for hip dysplasia or cruciate ligaments.
Learn More: Read our full Trupanion Review.
ASPCA: Best for Transparency
ASPCA, the American Society for the Prevention of Cruelty to Animals, offers a simple and effective dog insurance plan. You could add on preventive care to your policy, but accident and illness coverage gives you the best value.
In the competitive and confusing world of insurance, ASPCA provides a simple and transparent approach. Plus, you could get a 10 percent discount on additional dogs (or cats).
Annual Deductible: $100, $150, or $250
Reimbursement: 70%, 80%, or 90%
Spending caps: $3,000 to Unlimited.
Age requirements: No age requirements.
Network: Works at any licensed vet.
Waiting period: 14 days
Learn More: Read our full PetPremium Insurance Review.
Embrace: Best for Policy Flexibility
Embrace also offers a wellness plan to help you plan for routine vet visits. The value of dog insurance comes in its ability to help you through unexpected illnesses or accidents.
Embrace excels with its accident coverage. Its policies would pay after only a 2-day waiting period. You would be charged a $25 enrollment fee, however.
Annual Deductible: $200, $300, $500, $750, or $1,000
Reimbursement: 70%, 80%, or 90%
Spending caps: $5,000 to Unlimited
Age requirements: Max age 14; no minimum age limit.
Network: Reimburses for any licensed vet.
Waiting period: 2 days for accidents; 15 days for illnesses.
Learn More: Read our full Embrace Pet Insurance Review.
Nationwide: Best for Comprehensive Plans
Nationwide builds wellness care into its accident and illness policies. This reputable home and auto insurer excels with pet coverage for pet parents who want comprehensive plans.
Nationwide's dog insurance premiums tend to come in higher than Healthy Paws or Figo, but neither of those companies offers a wellness package.
Annual Deductible: $0 to $1,000
Reimbursement: 90%
Annual spending caps: $10,000
Age requirements: Max age 10 years for full coverage.
Network: Reimburses for visits to any licensed vet.
Waiting period: 14 days for accidents and illnesses; 1-day waiting period for wellness coverage.
Learn More: Read our full Nationwide Pet Insurance Review.
PetFirst: Best for Affordability
MetLife Insurance underwrites policies for PetFirst, one of the oldest pet insurance companies in the U.S. Many dog owners find PetFirst has the lowest premiums with dog and puppy coverage beginning at $9 a month.
But PetFirst uses a per-incident deductible model, which has grown more unusual in recent years. This wouldn't be a huge deal if your dog had multiple problems stemming from the same accident or illness in a given year.
But if your dog has two separate accidents in the same year, you'd pay more out of pocket to access your coverage.
Per Incident Deductible: $50, $100, $250, $500
Reimbursement: 70%, 80%, or 90%
Spending caps: $5,000, $10,000, or $20,000
Age requirements: No age limits
Network: All licensed vets in U.S. and Canada
Waiting period: 1 day for accidents; 14 days for illnesses; 1 year for cruciate ligament issues.
Learn More: Read our full PetFirst Pet Insurance Review.
Enter your ZIP code below to view companies that have cheap pet insurance rates.
Secured with SHA-256 Encryption
How Does Pet Health Insurance Work?
Whether you're a dog lover, a cat lover, or if you have an exotic pet roaming your home, pet health insurance can protect you from unexpected veterinary expenses.
In exchange for a monthly premium, paid to your pet insurer, you can get help paying the vet bill.
This sounds a lot like human medical insurance, but pet health insurance is unique. As you shop, know this:
Payouts Go to You: Your dog insurer will not pay your vet directly. Instead, your policy will pay you back part of the money you spent at the vet. You'd still owe money at the time of your visit to the vet.
Pre-Existing Conditions Aren't Covered: If your dog already has a medical condition when you buy your pet insurance policy, don't expect your insurer to reimburse vet fees for that condition.
Premiums Increase Over Time: Each year, your dog insurance premiums for the same dog and the same policy will likely increase.
Older Pets May Not Get Covered: As you've seen above, many leading insurers won't sell you a policy after your dog reaches a certain age, often 14. You can keep coverage as your dog ages as long as you buy it sooner rather than later.
Congenital Conditions Are Often Excluded: Since some breeds are prone to specific problems, dog insurance policies can exclude these hereditary conditions from their coverage. Read your policy carefully to find out for sure whether vet care for your dog's hereditary conditions would be covered.
Prescription Medications Should Be Covered: Most leading plans cover your dog's prescription medications, which can be very expensive after a surgery or accident.
Waiting Periods Are Common: Human dental insurance policies have waiting periods, so you may already be familiar with this aspect of pet insurance. Even the best pet insurance plans require some sort of waiting period, which is normally longer for illnesses than for accidents.
Real Cost Savings from PetFirst Clients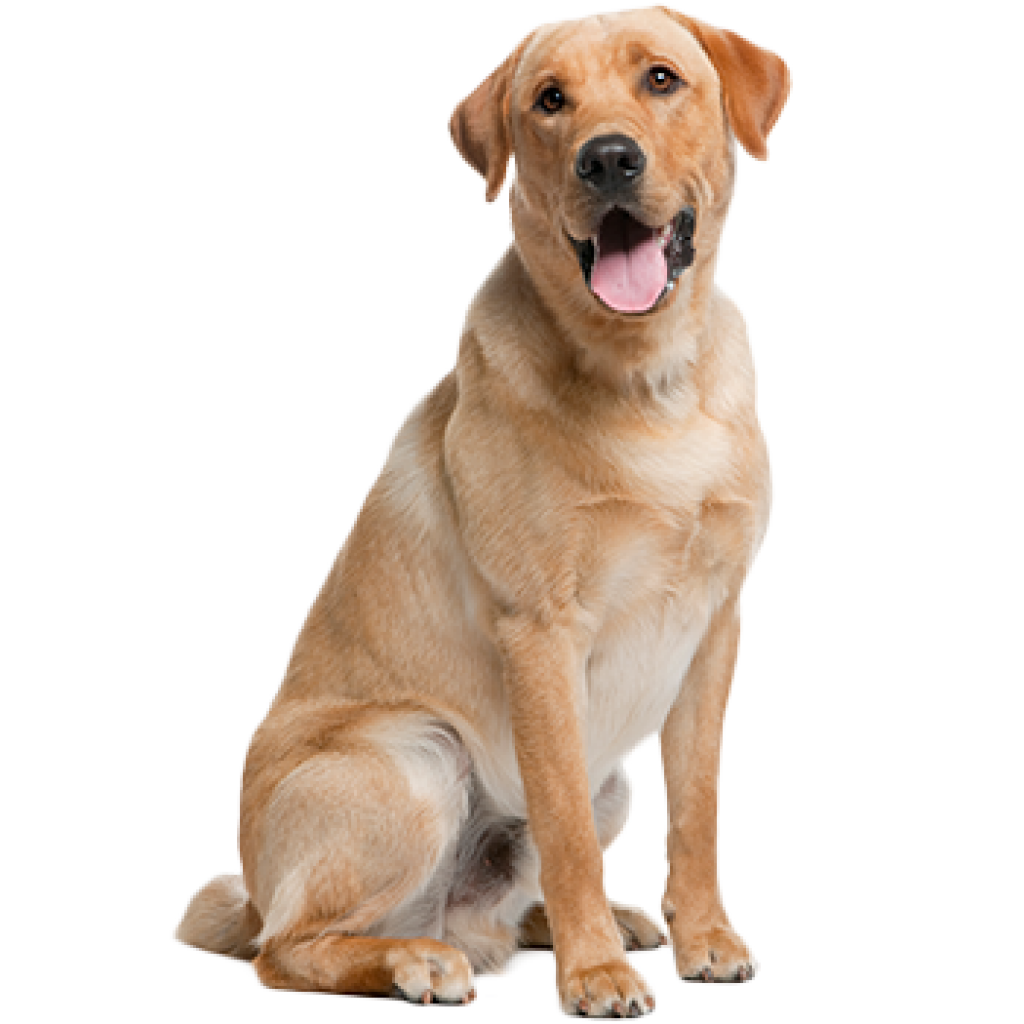 Luna
PetFirst saved his parents
$6,712
A happy energetic Luna one morning couldn't hold her food down. After months of multiple costly vet visits to specialists and an endoscopy, the problem was discovered and fixed. Luna put 22 pounds back on in no time and her parents were grateful for having PetFirst by their side to pay the bills.
Is Dog Insurance Worth It?
As you can see, dog insurance has its limitations. As pet parents, we have to decide whether it's worth it to spend $30, $60, or $90 in monthly premiums for insurance coverage that has its limits.
Dog insurance is worth it when your policy pays you back a huge chunk of money you didn't plan to spend. Any insurance, regardless of its coverage options, should provide this service: insulation from the unexpected expenses that can wreck your monthly budget.
That's why accident and illness insurance coverage provides the best dog insurance value. Since you can plan ahead for wellness visits and vaccinations, these exam fees are not unexpected expenses.
If you'd rather use a dog or puppy insurance program to cover all your pet needs, that's fine. Wellness or comprehensive coverage can help you pay the vet bill, and these plans can pay off when your dog needs heartworm care, or you want a full battery of diagnostic tests.
But buying accident and illness coverage almost always makes pet insurance worth it, especially if you choose one of the leading companies above, particularly Healthy Paws Pet Insurance or Figo.
The payouts won't come in time to prevent you from spending money out of pocket, but they will reimburse most of your unexpected expenses.
How Much Does Dog & Puppy Insurance Cost?
The cost of your dog or puppy's pet insurance depends a lot on your dog's breed, age, gender, and location. Location matters because vets in some areas charge higher rates than vets in other regions.
You probably can't control your location or your existing dog's breed, gender, and age. However, you can build a coverage plan that addresses your specific needs and save money on monthly premiums.
The most basic medical care for your dog could cost only $9 or $10 a month in premiums. You could also spend $100 a month with some insurance providers for the most elaborate levels of care.
The best pet insurance plan for you will insulate your wallet enough to make the cost of the premiums worthwhile.
Also note we've mostly talking about younger pups here.  For ages 3, 4, and 5 years old, check out sample rates for dogs here.
Bonus Idea: Pet Assure Discount Club
If the thought of analyzing dog insurance policies feels too overwhelming, but you'd still like some help lowering vet care expenses, consider Pet Assure.
This discount club bypasses all the usual insurance hurdles — waiting periods, wellness vs. illness plans, the entire claims process — and provides a flat discount when you visit the vet.
Pet owners can get the discount on exam fees, procedures, vaccinations, and any other aspect of your pet's health care.
But only vets who participate in the Pet Assure program will extend the discount to you, so check with your vet before buying in.
Enter your ZIP code below to view companies that have cheap pet insurance rates.
Secured with SHA-256 Encryption
Where to Buy Dog Insurance
Unlike human insurance, getting dog or puppy insurance is simple. Pet owners can buy coverage from any of the providers above online. Some of the best pet insurance companies perform better than others online.
For example, Figo's mobile app makes buying coverage and filing a claim a seamless process on your smartphone. Healthy Paws has an easy-to-use website, too.
Most pet insurance plans no longer require an introductory health exam for your dog before you can sign on. This lowers the bar for admission into a plan even more.
However, any insurer may check behind you to make sure your dog hasn't already been treated for this condition prior to your buying the pet insurance plan. If it turns out your dog has already been treated for a chronic condition, your insurer may consider it pre-existing and not reimburse your expenses.
If getting health care for your dog hinges upon whether or not your pet insurance plan will pay out afterward, we recommend checking with your insurer in advance to find out whether your specific situation will get coverage.
Real Cost Savings from PetFirst Clients
Gidget
PetFirst saved his parents
$2,194
Artemis was a beautiful and friendly cat to all who were willing to pet him. Unfortunately, he developed feline diabetes which required regular vet visits and medications that his Mother could not otherwise afford on her fixed income. Having PetFirst insurance, she called and discussed the problem with a friendly PetFirst agent. To her surprise, she found out that Artemis' ongoing required vet visits and medication would be covered by his PetFirst insurance. Artemis was able to live out the rest of his life with proper medical care and medicines thanks to PetFirst insurance.
So What's the Best Pet Insurance Company?
If you've read this far, you already know there's no easy answer to this question. There are so many variables — coverage options, your dog's age and breed, your location. Each pet parent has different needs and requires a different kind of coverage.
But the best pet insurance plan should fit your budget and also provide adequate protection against unexpected vet expenses. As your pet ages, the likelihood of a huge vet bill increases every year.
Even if you can't afford a comprehensive plan, an accident and illness dog insurance plan can definitely pay off.
Other articles you may find helpful: 
Is Exotic Pet Insurance Necessary? 
The Best Pet Insurance By State 
Fun Facts, Dog FAQ, And Unsolicited Dog Advice
5 Training Commands to Save Your Dog's Life
The Ultimate Guide to Safe Foods for Dogs
We have many dog-related additional resources to help with finding the best pet insurance companies or the top insurance for dogs and puppies. We have a great section to help you train your dog with an extensive list of articles about frequently asked dog questions. Don't miss out on our look at safe and healthy foods for your dog or puppy in our 'Can my dog eat' section. Last you may find our dog breed and related common dog health problems articles very helpful. 
Dog Yoga: Why 'Doga' Don't Cut It
The Wrong Way to Break up a Dog Fight
Hypoallergenic Dogs & Tips to Prevent Dog Allergies
Will Allowing Dogs at Work Benefit Your Company?
5 Tips for Surviving a Home Office With Your Dog
Do Therapy Dogs In Schools Improve Student Performance?
Best Dog and Puppy Insurance Companies
I'm a dog. I hate hugs. Get over it!
Dog Age Calculator – Convert Human Years To Dog Years
Dos and Don'ts of Bicycling with Your Dog
4 Ways To Bond with Your Puppy
Top 6 Life Lessons We Can Learn from Our Dogs
10 Dog and Cat Animal Idioms and Their Origins
10 Futuristic Pet Gadgets Trending on Kickstarter Right Now
Top 5 Easter Hazards for Dogs and Cats
Pet Odor Alert: How to Remove Lingering Pet Smells
We are a free online resource for anyone interested in learning more about pet insurance. Our goal is to be an objective, third-party resource for everything pet insurance related. We update our site regularly, and all content is reviewed by pet insurance experts.