Americans today have more pets than ever before. As pet parents, making sure your pet's best interest in mind is key. Just like humans, pet medical care can get expensive. You might be wondering if paying for pet health insurance is worth it?
There are several companies to choose from including Figo, Embrace, ASPCA, Trupanion, Healthy Paws, Petplan, and Nationwide. Today we're going to zoom in on Healthy Paws and Nationwide.
Healthy Paws and Nationwide are both ranked among the best pet insurance companies in the United States, with comprehensive coverage and a strong backing.
We did an in-depth side-by-side review of Healthy Paws Pet Insurance and Nationwide Pet Insurance coverage to see how they compare.
Let's jump right into this pet insurance review!
Need Pet Insurance?
FACT: Pet insurance pays up to 90% of vet bills when your pet is sick or injured!
Healthy Paws vs. Nationwide
Healthy Paws is consistently ranked among the best pet insurance providers. Founded in the Pacific Northwest, as a whole, their pet insurance policies encompass a lot of your pet's vet care. What makes the company stand out is its unlimited benefit payouts in all of its pet insurance plans.
Healthy Paws waiting periods follow the industry standard, but there are many reimbursement choice options and competitive pricing.
The Better Business Bureau gives Healthy Paws an A+ rating.
Nationwide has been around for years, providing multiple insurance types, including homeowners, auto, and pet. Their pet insurance branch started as VPI and was then bought by Nationwide in the 1980s.
Nationwide is different from most other pet insurance providers by not just cats and dogs but also exotic pets, birds, rats, and hamsters.
The company also offers wellness plans. The standard wellness coverage typically includes vet visits and other preventative care options.
Coverage Compared
Healthy Paws and Nationwide both offer very comprehensive coverage, though Nationwide does stand out thanks to its wellness option for all plans. It covers your wellness exams as well as add-ons like heartworm medicine and vaccinations.
Healthy Paws provides exceptionally comprehensive coverage without any per-incident or annual payout limits even for hereditary conditions.
Its plans also offer alternative therapy care for pet owners interested in treatments such as hydrotherapy, physical therapy, and even chiropractic services.
With Healthy Paws, hereditary and congenital conditions are also covered, as well as cancer. It does not cover exam fees or
Emergency vet and hospital visits and all kinds of surgery are covered. Also, you can keep your coverage no matter what your pet's age is.
Any licensed veterinarian or specialist is included when enrolling with Healthy Paws. Pet ages do matter to a degree. If your pet's age happens to be over 8, you will receive 60% reimbursement rates.
Related: 10 Things You Must Know Before You Buy Pet Insurance
Nationwide structures its plans a little differently than other pet insurance companies, by giving its customers the option of a fully comprehensive medical plan or some wellness choices.
As a disclaimer, no pet insurance policy or company will ever cover pre-existing conditions. As always, read the fine print to make sure important items like check-ups are covered and read customer reviews before purchasing a pet insurance plan.
Nationwide Plans At A Glance
Nationwide's Whole Pet with Wellness – This plan is one of the most expansive coverage plans offered among pet insurance providers with a 10%co-pay. It covers accidents and illness, similar to other plans, but also some of the routine care visits you get with a wellness plan, such as vet visit coverage, spaying/neutering, and others.
Nationwide's Major Medical – This is similar in scope to Healthy Paws standard plan. It covers common illness or injury related treatments, chronic conditions, and hereditary issues. This plan does not cover wellness, just the usual pet insurance options. If you want wellness, it can be purchased as additional supplemental insurance. Their benefit schedule may reduce your vet payouts by 50%.
Nationwide's Pet Wellness Plan – This plan is the company's solo wellness plan, covering the usual preventative coverage. As the least expensive option available, it's quite basic.
Benefit Limits Compared
Healthy Paws offers unlimited benefits under all of its plans while Nationwide only provides unlimited benefits under its most expensive plan.
Healthy Paws doesn't have a limit on how much you can spend on your pet each year or even throughout the life of your pet. These unlimited caps are even in Healthy Paws' most basic plan.
This can be especially helpful if your pet has a severe injury, which might typically cost as much as $20,000 or more.
Nationwide's Whole Pet with a wellness plan is its only plan that offers unlimited benefits.
The other two plans are not unlimited but per incident, meaning there is a cap on specific conditions or illnesses.
Real Cost Savings from Healthy Paws Clients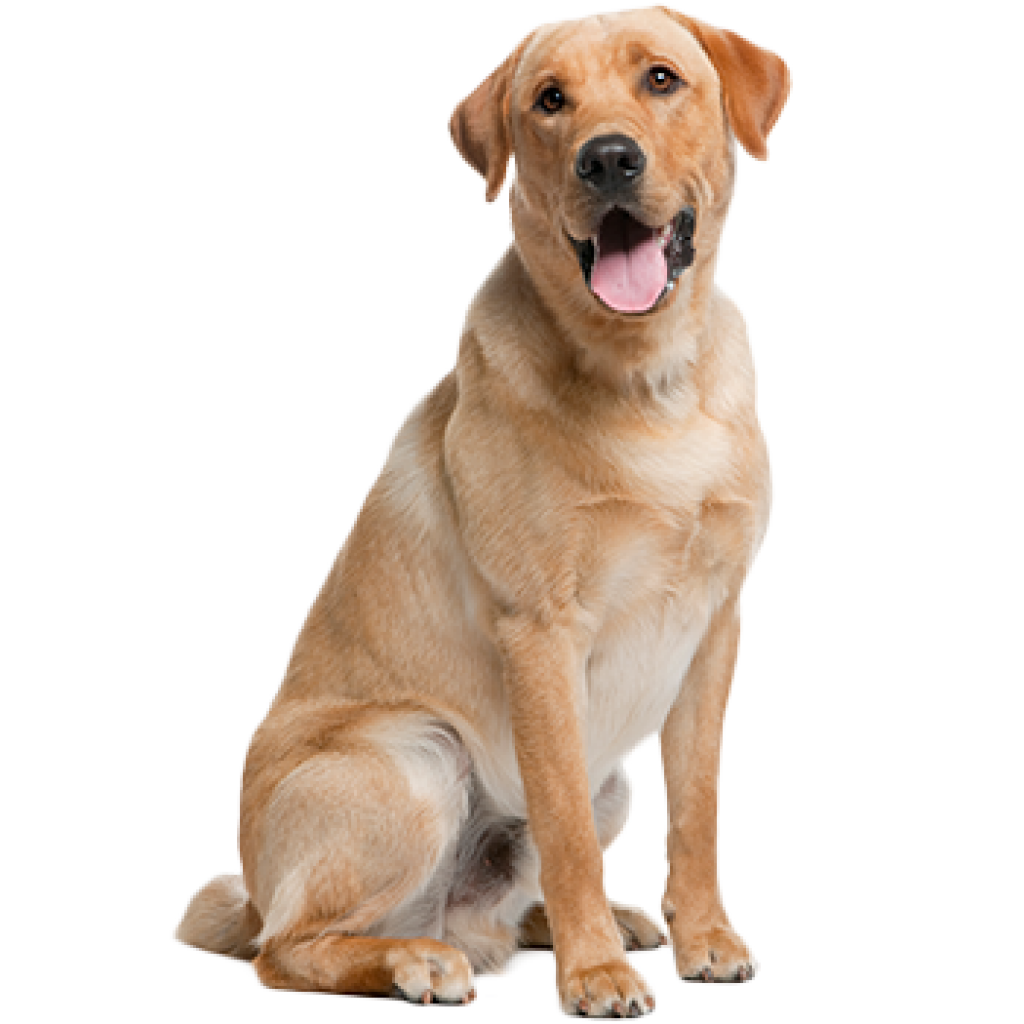 Samson
Healthy Paws saved his parents
$4,310
Samson tore his ACL in a lively game of fetch. After surgery and rehab, Samson is back to his playful self and never turns down a game of fetch!
Deductibles Compared
Healthy Paws works on an annual deductible, while Nationwide gives you an option of either annual or per incident.
With Healthy Paws, you have a choice of deductibles that you hit annually before being reimbursed. If you want your premium to be lower, then you would want to choose the highest deductible level.
Healthy Paws has three different deductibles, ranging from $100 to $500. If you opt for the $500 deductible, you might get a smaller reimbursement of your bill, but you will pay a more modest premium each month (after the deductible is reached).
Nationwide offers annual deductibles of either $100, $250 or $500 on their more expensive Wellness plans.
The company's per-incident deductibles mean that each new incident or condition that occurs in your pet is applied separately.
Therefore, for each new claim, you have a new deductible–which can be extremely limiting.
Annual deductibles only need to be met once each year.
Reimbursement Compared
Healthy Paws offer its customers a choice between different reimbursement levels or paying off the actual cost of the vet bill.
Nationwide provides a 90% reimbursement level with either an annual or a per condition reimbursement schedule.
With Healthy Paws, you have three reimbursement levels that you can select from (70%, 80%, or 90% of your bill), thereby choosing which best fits your needs. If you choose the 90% level, you will have a lower monthly premium.
Nationwide's Whole Pet with Wellness is its only plan that offers an annual deductible, with one choice of 90%.
The company's lower-priced plans reimburse based on a specific schedule of benefits that specifies the most you can spend on any injury or illness that your pet might encounter.
This can be limiting if your pet has multiple issues during the same policy year and you have to hit that reimbursement level each time.
Related: 10 Things You Must Know Before You Buy Pet Insurance
Pricing Compared
Healthy Paws and Nationwide are comparably priced on their lower-tiered plans, while Healthy Paws' standard plan is less expensive, even while including unlimited benefits.
Healthy Paws offers many discounts for members.
Membership in groups such as AAA, AARP, and Costco, as well as an additional 10% off for military personnel.
If your employer signs up with Healthy Paws, you can also get a 15 % discount.
Monthly premiums typically average $31 for dogs and $18 for cats.
Nationwide's Whole Pet with Wellness plan is on the more expensive side of its category. Premiums start at $59 for dogs and $31 for cats.
Its Major Medical plan monthly premium prices start at $33 for dogs and $17 for cats.
Concerning discounts, existing Nationwide Auto or Home insurance policyholders are offered a 5% discount when enrolling in their pet insurance. Pet owners who enroll multiple dogs and cats can also get the same discount.
Claims & Service Compared
Healthy Paws is one of the top reviewed pet insurance companies, while Nationwide tends to have more customer complaints in the last few years.
Healthy Paws reimburses its claims within a week and is known for its helpful customer service, available Monday through Sunday.
Nationwide claims are typically processed within a month.
Enrollment & Waiting Periods Compared
Healthy Paws and Nationwide both offer coverage starting at 6 to 18 weeks old. Nationwide has an upper age limit of ten years old while Healthy Paws will go up to 13 years.
Healthy Paws has a 15-day waiting period for accident and illness, and a one-year waiting period for hip dysplasia.
Nationwide Accident coverage begins five days after enrollment, but there is a 15-day waiting period for illnesses.
Even though the upper age limit for enrollment with Nationwide is ten years old, if you purchased a policy for your pet before that age, and you don't let it lapse, your pet will have coverage for its entire lifespan.
Waiting periods with Nationwide are two weeks for most accidents and illness, while wellness is only one day.
The company also offers a help hotline for veterinary and wellness questions.
Real Cost Savings from Healthy Paws Clients
Artemis
Healthy Paws saved his parents
$2,194
Artemis had a severe ear infection and needed to visit both the regular vet and a specialist, multiple times. After medication and a few follow-up visits, she recovered well and is now doing great!
Healthy Paws vs. Nationwide: Summing It All Up
Both Healthy Paws and Nationwide both offer great coverage. The difference between pet insurance companies boils down to cost and wellness.
To decide between both companies, make sure to get quotes from both, as specific circumstances can considerably affect your choice of policy.
If you would like to see some other excellent pet insurance companies, our top 10 pet insurance companies that will give you some other great providers.