Nationwide vs Trupanion: Pet Insurance Compared
Free Car Insurance Comparison
Compare Quotes From Top Companies and Save
Secured with SHA-256 Encryption
UPDATED: Apr 16, 2021
Pet Insurance U receives compensation from the third parties included on this site. This includes payment for clicks from our site to insurance providers' sites and quote requests generated. Our rankings and reviews are not affected by payments from the insurance companies. The compensation we receive allows the site to be free and regularly updated. Our goal is to review every pet insurance provider, but not all companies are listed on the site.
And many of the companies we review do not pay us anything. We simply rate, compare and review their plan because we feel it will be valuable to you. Our reviews are guaranteed to be unbiased, professional and advertising compensation does not influence rankings.
Nationwide vs Trupanion are two of the largest pet insurers in the United States. Nationwide is highly recognized as the first pet insurer in the country, but Trupanion is gaining brand recognition as they grab more of the market share. But none of that matters to you as a pet owner. All that matters is that your pet is going to be protected if something bad happens to them.
If you are in the process of shopping for pet insurance, you have probably already looked at both Nationwide vs Trupanion. Determining which is best is going to depend on your budget, your pet, and your overall insurance needs. There are a variety of factors to consider in order to determine which is the best choice for you.
Read our comprehensive comparison below to understand the difference between Nationwide and Trupanion pet insurance.
Need Pet Insurance?
FACT: Pet insurance pays up to 90% of vet bills when your pet is sick or injured!
Trupanion vs Nationwide: Coverage Comparison
Trupanion Pet Insurance Coverage
Trupanion has a long, established history of offering good coverage to its customers. They offer a single plan with a flexible choice of deductible with 90% reimbursement and an unlimited annual limit. It covers major medical expenses such as accidents and illnesses, and you can adjust the deductible to help make your monthly payments more manageable.
Trupanion also offers an optional rider called the "Recovery and Complementary Care Rider coverage." It helps with costs related to recovery after medical or surgical therapies. This can include acupuncture, homeopathy, hydrotherapy, and even behavior modification.
There are varied waiting periods before coverage kicks in based on the type of coverage. There is a 5-day waiting period for accident coverage, and a 30-day waiting period for illness and orthopedic coverage.
Unfortunately, wellness coverage is not offered by Trupanion, and they also offer no coverage for exam fees. Additionally, they consider any accidents or illness that occurred up to 18 months before you purchase the policy a preexisting condition. This means that if your pet continues to have issues due to a recent accident, those costs will not be covered by your Trupanion policy.
Related: 10 Things You Must Know Before You Buy Pet Insurance
Nationwide Pet Insurance Coverage
Nationwide offers customers a choice of three plans:
Whole Pet with Wellness plan
Major Medical plan
Pet Wellness plan
Whole Pet with Wellness
The Whole Pet with Wellness plan is a comprehensive plan that provides coverage for accidents and illnesses in addition to a range of wellness and routine coverages. This plan is best for those that want to cover the full spectrum of pet medical expenses.
Major Medical Plan
The Major Medical plan offers full or partial coverage for accident and illness costs. This plan will appeal to those that can cover routine costs but want to make sure that they are covered in case of accidents or injuries.
Pet Wellness Plan
Lastly, the Pet Wellness plan offers coverage for a handful of routine costs but excludes major medical expenses. This plan is best for those that want the routine costs covered but believe that they can handle a major medical cost should it occur.
Nationwide considers congenital conditions pre-existing. Unfortunately, this means that there is a wide range of conditions that may not be covered under Nationwide's policy, including skin conditions, hip dysplasia, and even cancer.
Much like Trupanion, Nationwide also offers 90% reimbursement. Their annual limits begin at $10,000 and have no upper limit. They also have the same waiting period of 14 days for accidents, illnesses, and orthopedic coverage, which means that your insurance will kick in for everything after two weeks.
Enter your ZIP code below to view companies that have cheap pet insurance rates.
Secured with SHA-256 Encryption
Trupanion vs Nationwide: Price Comparison
Trupanion Pricing
Trupanion is slightly more expensive than Nationwide. On average, dog owners will pay about $68 per month, and cat owners will pay roughly $59 per month for pet insurance. Deductibles range from $0 to $1,000, which is a wide range for a pet insurance company.
Trupanion's premiums are generally fair and right down the middle. They have low annual increases, and annual premium increases don't grow as a pet ages.
Real Cost Savings from PetFirst Clients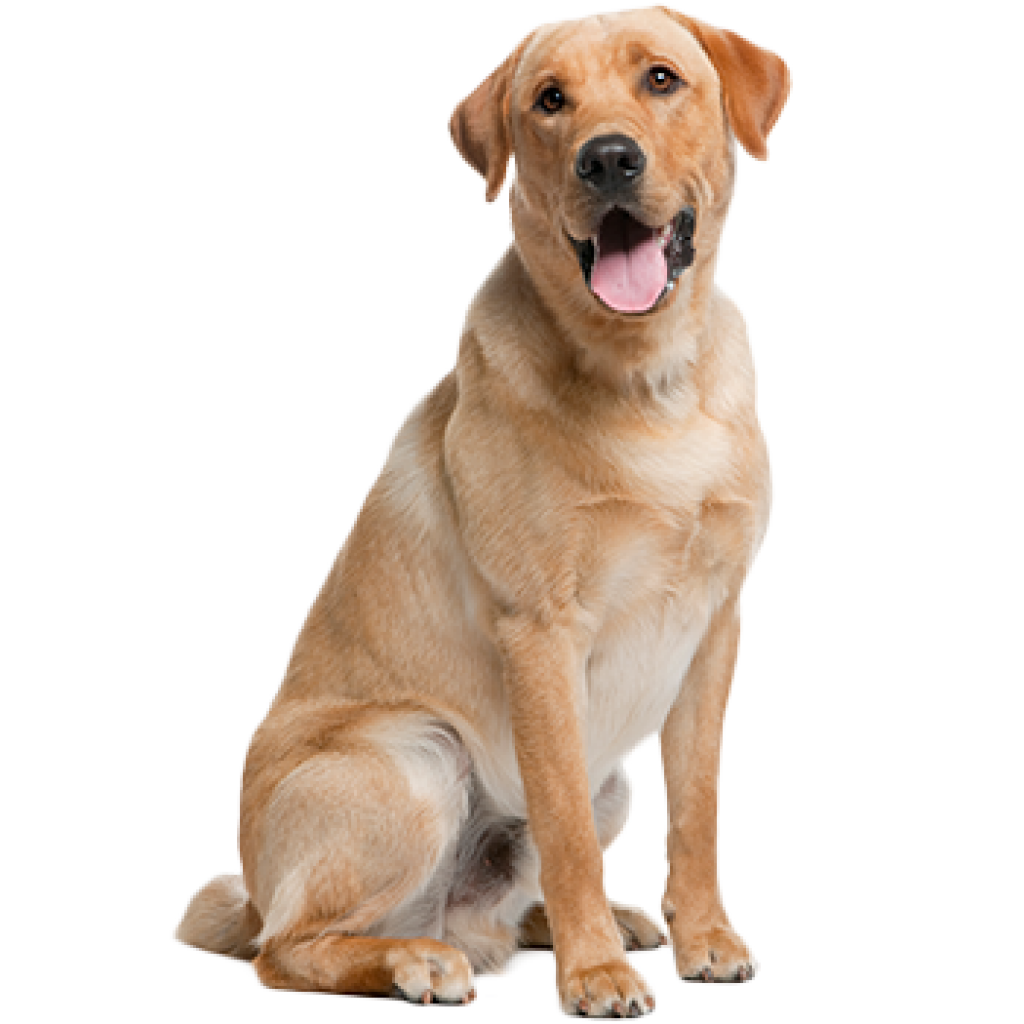 Luna
PetFirst saved his parents
$6,712
A happy energetic Luna one morning couldn't hold her food down. After months of multiple costly vet visits to specialists and an endoscopy, the problem was discovered and fixed. Luna put 22 pounds back on in no time and her parents were grateful for having PetFirst by their side to pay the bills.
Nationwide Pet Insurance Pricing
Of the two, Nationwide is the less expensive option. On average, customers pay anywhere from $39 to $65 per month for their insurance policies. Nationwide also charges a $2 monthly transaction fee that is included in their pricing.
The prices for Nationwide will vary based on which of their three plan options you choose to go with. Unlike Trupanion, Nationwide does not offer additional coverages that can be added to your policy, so you won't have as much opportunity to customize your coverage or pricing in this regard.

Real Cost Savings from PetFirst Clients
Gidget
PetFirst saved his parents
$2,194
Artemis was a beautiful and friendly cat to all who were willing to pet him. Unfortunately, he developed feline diabetes which required regular vet visits and medications that his Mother could not otherwise afford on her fixed income. Having PetFirst insurance, she called and discussed the problem with a friendly PetFirst agent. To her surprise, she found out that Artemis' ongoing required vet visits and medication would be covered by his PetFirst insurance. Artemis was able to live out the rest of his life with proper medical care and medicines thanks to PetFirst insurance.
Sample Quotes For Trupanion Pet Insurance vs Nationwide
All of these quotes when possible used the following factors in calculating the estimated pet insurance premium cost for your dog in 2021. 
When possible the data we entered for these prices was as follows; a female, puppy under the age of 12 months, with unlimited coverage (or max offered when unlimited not an option), a $500 deductible, and 70% reimbursement. We did not include the wellness checkup add-on when available. 
Keep in mind that insurance rates are ever-changing and what seems like minor changes such as, your zip code or breed can actually make a major impact on the cost of pet insurance. 
These Pet Insurance Company Price charts are a good tool, not a guarantee of rates, do your own research before you buy. 
*PetFirst first monthly payment has an additional $10-$15 startup fee, the number in this chart is the monthly cost after paying the first-month extra charge.
**Trupanion only offers 90% reimbursement, all other companies' sample quotes are based on a 70% reimbursement policy which is why Trupanion may appear to cost more. 

Nationwide Pet Insurance vs Trupanion – Small Mixed Breed Costs Compared
| Company | Monthly Premium |
| --- | --- |
| Nationwide Pet Insurance | $52.73 |
| Trupanion Pet Insurance | $57.02 |
| | #blank# |
Medium Crossbred Dogs Price Differences For Trupanion Pet Insurance vs Nationwide
| Company | Monthly Premium |
| --- | --- |
| Nationwide Pet Insurance | $52.73 |
| Trupanion Pet Insurance | $67.53 |
| | #blank# |

Comparison Of Cost For Large Mixed Breed Dogs – Nationwide vs Trupanion
| Company | Monthly Premium |
| --- | --- |
| Nationwide Pet Insurance | $66.71 |
| Trupanion Pet Insurance | $87.58 |
| | #blank# |
Labrador Retriever Costs Trupanion Insurance vs Nationwide Insurance
| Company | Monthly Premium |
| --- | --- |
| Nationwide Pet Insurance | $77.47 |
| Trupanion Pet Insurance | $98.50 |
| | #blank# |
German Shepherd Costs Trupanion vs Nationwide
| Company | Monthly Premium |
| --- | --- |
| Nationwide Pet Insurance | $77.47 |
| Trupanion Pet Insurance | $99.97 |
| | #blank# |

Poodle Costs Nationwide Insurance vs Trupanion Pet Insurance
| Company | Monthly Premium |
| --- | --- |
| Nationwide Pet Insurance | $77.47 |
| Trupanion Pet Insurance | $82.62 |
| | #blank# |
Beagle Costs Nationwide Pet Insurance vs Trupanion
| Company | Monthly Premium |
| --- | --- |
| Nationwide Pet Insurance | $77.47 |
| Trupanion Pet Insurance | $91.51 |
| | #blank# |
Dachshund Costs Nationwide vs Trupanion Insurance
| Company | Monthly Premium |
| --- | --- |
| Trupanion Pet Insurance | $72.54 |
| Nationwide Pet Insurance | $77.47 |
| | #blank# |
Enter your ZIP code below to view companies that have cheap pet insurance rates.
Secured with SHA-256 Encryption

Trupanion vs. Nationwide: Claims Comparison
Trupanion Claims Process
Most pet insurance providers require that you pay for the bill upfront and then file a claim to get reimbursement. Instead, Trupanion offers to pay veterinarians and animal hospitals directly so that you don't have to pay out of pocket. This is unique compared to most pet insurance companies and is good for people that may not have funds available to front a large vet bill.
Trupanion has a deductible that can go up to $1,000. This means that you are going to be responsible for a larger portion of the expense. However, they do not have any annual or lifetime caps for reimbursement. Reimbursement is based on your actual veterinary bills rather than an estimated average cost.
Nationwide Pet Insurance Claims Process
Nationwide, like many pet insurance companies, reimburses you only after you have already paid a veterinary bill. Additionally, payouts are according to a schedule of benefits, unless you opt into the most expensive plan.
Despite this, Nationwide is more affordable than Trupanion for cases that are covered under the policy. Under Nationwide's policies, every claim is eligible for a deductible, which maxes out at $250 per incident. This means that you will never have to pay more than this for incidences covered by your policy.
Nationwide vs Trupanion: Which is Best for You?
Both companies offer comparable levels of coverage, but Trupanion will cover more illnesses than Nationwide. Trupanion views accidents or illnesses that have occurred within 18 months prior to coverage as pre-existing conditions. After that, it is considered a new condition.
Nationwide is less lenient when it comes to pre-existing conditions. Many conditions, such as certain cancers and illnesses, will be lumped into the pre-existing condition category regardless of whether it has existed in your pet prior to coverage. If the breed has a history of congenital issues, they may be less likely to cover issues with your pet.
This does not mean that Trupanion is going to be the best choice for everyone. Nationwide offers wellness coverage, which means that they are going to offer some coverage for annual examinations, shots, and other routine expenses. If you are interested in your pet insurance kicking in for wellness expenses, Nationwide might be a better option for you.
Ultimately, the right pet insurance comes down to your and your pet's specific needs. If worse comes to worst, you want to make sure that your pet is protected and your wallet is intact. This requires understanding what your pet is at risk for, what your policy will cover, and how much you are required to front before coverage kicks in.
To learn more about pet insurance and finding the right policy for you, check out some of our popular articles for more information.

Learn More:
Other articles you may find helpful: 
Is Exotic Pet Insurance Necessary? 
The Best Pet Insurance By State 
Fun Facts, Dog FAQ, And Unsolicited Dog Advice
5 Training Commands to Save Your Dog's Life
The Ultimate Guide to Safe Foods for Dogs
You may find helpful one of our other Best Pet Insurance Reviews which include over 35 top insurers compared with cheap and affordable pet insurance and discounted mixed breed pet insurance. 
Pet Insurance Companies Vs Compared
We are a free online resource for anyone interested in learning more about pet insurance. Our goal is to be an objective, third-party resource for everything pet insurance related. We update our site regularly, and all content is reviewed by pet insurance experts.