Figo vs Trupanion Policy Coverage and Pricing Compared (2022)
Free Car Insurance Comparison
Compare Quotes From Top Companies and Save
Secured with SHA-256 Encryption
UPDATED: Jul 5, 2022
Pet Insurance U receives compensation from the third parties included on this site. This includes payment for clicks from our site to insurance providers' sites and quote requests generated. Our rankings and reviews are not affected by payments from the insurance companies. The compensation we receive allows the site to be free and regularly updated. Our goal is to review every pet insurance provider, but not all companies are listed on the site.
And many of the companies we review do not pay us anything. We simply rate, compare and review their plan because we feel it will be valuable to you. Our reviews are guaranteed to be unbiased, professional and advertising compensation does not influence rankings.
Figo vs Trupanion are just two choices available in the ever-expanding pet insurance industry. Figo got its start in 2012, while Trupanion began offering pet insurance plans in 2000.
While most pet insurance policies have the same basic structure, they are all different in benefits, deductibles, reimbursements, and of course, pricing.
Today we compare both pet insurance companies against each other. In this review, you will see how Figo and Trupanion are similar, what makes them different, and if one might be the better option to insure your dog or cat.
Here is our in-depth comparison review on pet insurance plans offered by Trupanion vs Figo.
Figo vs Trupanion Plans
Most pet insurance companies offer an option between accident-only coverage and comprehensive coverage, which includes accidents and illnesses.
While other pet insurance companies like Figo offer different levels of coverage at various price points, Trupanion insurance only offers one option for comprehensive coverage for accidents and illnesses. They do have additional add-ons that some may find useful for their pet.
For people who are unsure about the level of coverage they need, Trupanion makes the decision easy. This could make the coverage more expensive compared to Figo insurance, though. 
The next section dives deeper into coverage comparisons for each pet insurance carrier.
Enter your ZIP code below to view companies that have cheap pet insurance rates.
Secured with SHA-256 Encryption
Trupanion Pet Insurance vs Figo Insurance – Coverage Compared
Trupanion only offers one plan, a comprehensive plan for illnesses and accidents that aren't considered pre-existing conditions. While most pet insurance companies offer different deductible options, Trupanion pays 90% reimbursement for eligible expenses.
Another unique feature of Trupanion Insurance is their lifetime per condition deductibles. This means each condition has a deductible that must be met before Trupanion will pay the 90% reimbursement amount. Because it's a lifetime deductible, once it's met for that condition, you never have to pay it again and Trupanion will continue to reimburse 90% for the rest of the pet's life.
To complement the comprehensive health plan, Trupanion offers two add-on packages. One is a Pet Owner Assistance Package for $4.95 per month in addition to your pet insurance premium. 
This plan covers:
Boarding fees for your pet if you are hospitalized

Advertising costs and a reward if your pet is lost

Liability coverage if your pet causes property damage

Reimbursement for canceled vacations

Cremation or burial costs if your pet dies in an accident
Need Pet Insurance?
FACT: Pet insurance pays up to 90% of vet bills when your pet is sick or injured!
Their Recovery and Complementary Care plan varies in cost and covers:
Acupuncture

Behavior modification

Chiropractor

Homeopathy

Hydrotherapy

Naturopathy

Physical therapy

Rehabilitation 
As for Figo, they also offer only a comprehensive pet insurance plan but give you options. You can choose between capped or unlimited annual benefits. You can also choose different reimbursement levels and the deductible you want to pay. More details on those specifics are down below.
One thing about those insurance deductibles compared to Trupanion's. Figo uses the more common annual deductible, which means you have to meet a specified deductible towards the policy before the company will reimburse the percentage you chose.
Related: 10 Things You Must Know Before You Buy Pet Insurance
Figo insurance offers an add-on that varies in price but covers veterinary exam or consultation fees required to diagnose or treat your pet for a covered accident or illness. Their comprehensive plan includes chiropractic care and acupuncture, whereas Trupanion requires you to purchase separate coverage for an additional cost.
It's important to note that neither Trupanion vs Figo offer a wellness plan. This optional coverage fills in the gaps comprehensive pet insurance leaves, including:
Routine vet visits

Vaccinations

Certain prescription medications

Spay/neuter

Microchipping

Blood, heartworm, and urine tests

Dental cleaning
If you're looking for a pet insurance company offering a wellness plan option, consider Embrace, Nationwide, or Pets Best. Each company offers pet insurance with the option for a wellness plan, or you can purchase the wellness plan by itself if that's all you need.
Now, let's have a look at the benefit limits for Figo insurance vs Trupanion.
Figo Pet Insurance vs Trupanion Insurance – Benefit Limits Compared
Benefit limits are the maximum amount a pet insurance policy will pay per year towards your pet's care. Some cap it at a certain amount while others offer lifetime benefits, which increases the overall cost of the plan.
Figo gives you the choice between three annual benefit levels:
$5,000 under the Essential plan

$10,000 for the Preferred (and most popular) plan

Unlimited under the Ultimate plan
If you choose $5,000 or $10,000, that's the limit you have on reimbursement from Figo in a 12-month period after you've met the deductible. Now, if you choose the unlimited benefit, it's more expensive, but you'll get unlimited reimbursement each plan year. If you have a breed with a high risk of costly hereditary conditions, the cost may be worth it.
With Trupanion insurance, there is no annual benefit limit. Once you hit the per condition deductible, you get unlimited 90% reimbursements year after year. Though this could mean more out-of-pocket costs initially, it could mean big savings on a chronic health condition.
Trupanion Insurance vs Figo Pet Insurance – Deductibles Compared
Let's get back to talking about deductibles. 
When choosing a deductible with Figo pet insurance, you have four different options:
The higher the deductible, the lower your monthly premium is, but the more you're out of pocket before Figo begins to reimburse. This is something to keep in mind when getting quotes for coverage. 
If you don't think you'll have $750 every year to payout plus the monthly costs, it's best to pay slightly more each month and choose a lower deductible.
Trupanion really wanted to set itself apart from other pet insurance companies as much as possible. When getting a quote, you can choose a deductible anywhere from $0 to $1,000. That's right, if your favorite number is 582, you can choose a $582 deductible.
Your price per month will change based on the deductible you choose. Remember, Trupanion insurance uses a per condition deductible, so whichever you choose, you'll have to pay in full for any condition your pet has until the deductible amount is met. According to Trupanion's website, their most popular deductible choice is $200.
If your pet has a stroke of bad luck one year and is seen for five different conditions, you will pay five different per condition deductibles. That means you could be out of pocket a good bit until a deductible is met.
Real Cost Savings from PetFirst Clients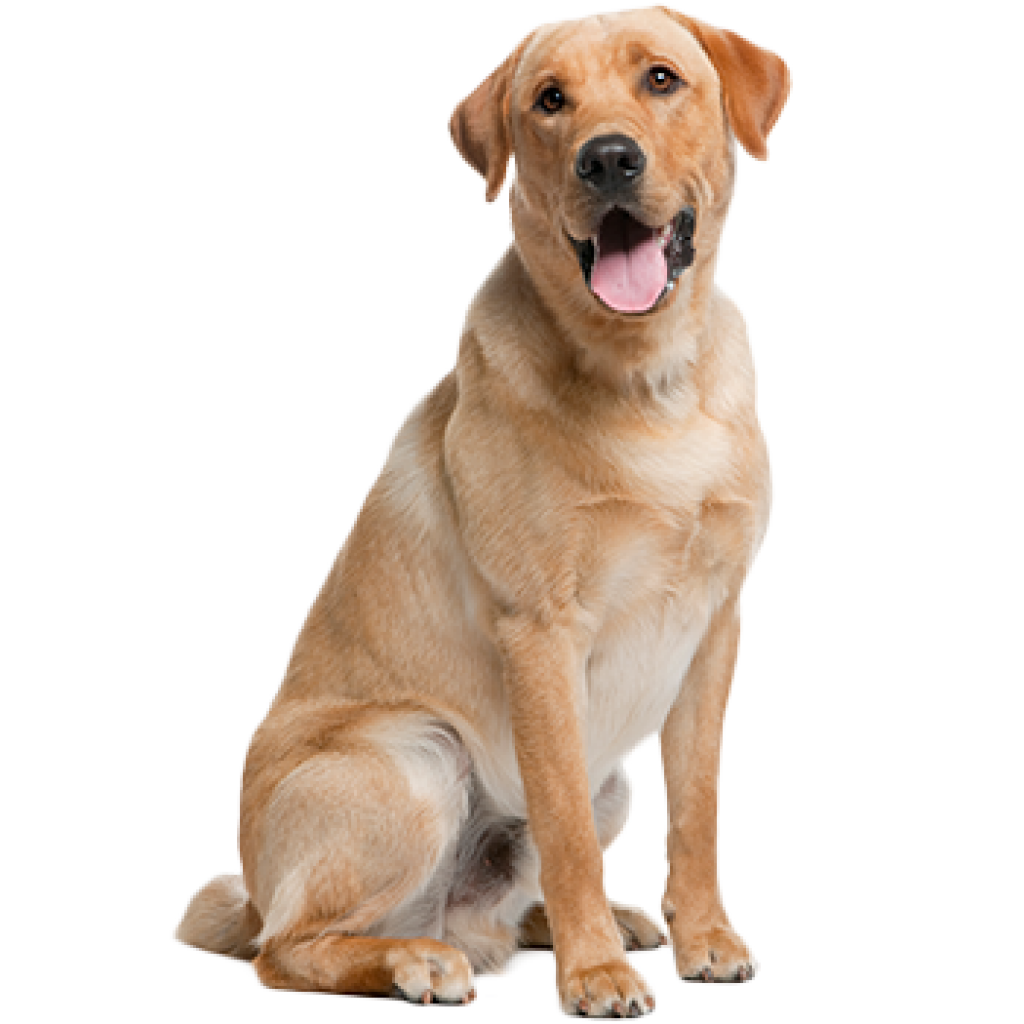 Luna
PetFirst saved his parents
$6,712
A happy energetic Luna one morning couldn't hold her food down. After months of multiple costly vet visits to specialists and an endoscopy, the problem was discovered and fixed. Luna put 22 pounds back on in no time and her parents were grateful for having PetFirst by their side to pay the bills.
Enter your ZIP code below to view companies that have cheap pet insurance rates.
Secured with SHA-256 Encryption
Figo Insurance vs Trupanion Pet Insurance – Reimbursement Compared
The reimbursement percentage is the amount the pet insurance company will payout of the covered vet costs. For example, if you have a 70% reimbursement on your policy, the plan will reimburse 70% of your covered vet bills after you've met the deductible.
At Figo, you have four options for reimbursement:
The 100% reimbursement is a big deal because Figo pet insurance is one of the few that offers that option, most offer up to 90%. The same applies to the deductible – the higher the reimbursement amount, the higher the premium, but the more you get reimbursed for your covered pet bills.
When getting a pet insurance plan with Trupanion, you get one choice for reimbursement, which is 90%. Once you've met your chosen per condition deductible, Trupanion will reimburse up to 90% of any covered accident or illness.
If you're looking for more flexibility with the reimbursement, Figo might be the better option. Healthy Paws and Petplan also offer different reimbursement choices, as do other pet insurance companies. 
Figo vs
Trupanion Pet Insurance – Pricing Compared
One of the most important things a pet parent worries about is the monthly price of the pet insurance plan. Besides each level of coverage already discussed, there are several factors that determine your monthly premium:
Whether you have a dog or cat

Their breed

Age of pet

Zipcode where you live
Trupanion pet insurance has average starting prices of $59 for dogs and $32 for cats. This can be higher than other carriers, but you have to keep in mind the 90% reimbursement and lifetime benefits as part of the more expensive premium. 
You can pay for your Trupanion insurance through automatic bank withdrawals or a debit or credit card without an additional fee. Trupanion does not offer discounts on their plans, not even if you insure more than one pet, which is common among most pet insurance companies.
Though prices vary, Figo pet insurance starts at $30 a month for dogs, while plans for cats start at $25 per month. You can set up a direct deposit to pay the premium automatically each month, or pay a $2 fee to pay with a credit or debit card. Figo insurance also lets you pay the premium once per year but doesn't offer a discount for it.
Figo also offers a few discounts that can save you on your monthly pet insurance costs:
If the pet parent is a student or military veteran

Service pets

Multi-pet discounts

Certain corporate benefit plan discounts
Here are a few comparison quotes to get an idea of costs for Figo pet insurance vs Trupanion pet insurance. 
To cover a medium mixed breed dog with a 70% reimbursement, $500 deductible, and unlimited coverage, the cost is $28.20 per month with Figo. Trupanion costs $67.53 for the same pet but has a 90% reimbursement.
To ensure a Poodle with the same coverages and limits, Figo insurance costs $38.85 per month vs $82.62 a month with Trupanion insurance. 

Real Cost Savings from PetFirst Clients
Gidget
PetFirst saved his parents
$2,194
Artemis was a beautiful and friendly cat to all who were willing to pet him. Unfortunately, he developed feline diabetes which required regular vet visits and medications that his Mother could not otherwise afford on her fixed income. Having PetFirst insurance, she called and discussed the problem with a friendly PetFirst agent. To her surprise, she found out that Artemis' ongoing required vet visits and medication would be covered by his PetFirst insurance. Artemis was able to live out the rest of his life with proper medical care and medicines thanks to PetFirst insurance.
Enter your ZIP code below to view companies that have cheap pet insurance rates.
Secured with SHA-256 Encryption
Sample Quotes For Figo vs Trupanion Pet Insurance
All of these quotes when possible used the following factors in calculating the estimated pet insurance premium cost for your dog in 2021. 
When possible the data we entered for these prices was as follows; a female, puppy under the age of 12 months, with unlimited coverage (or max offered when unlimited not an option), a $500 deductible, and 70% reimbursement. We did not include the wellness checkup add-on when available. 
Keep in mind that insurance rates are ever-changing and what seems like minor changes such as, your zip code or breed can actually make a major impact on the cost of pet insurance. 
These Pet Insurance Company Price charts are a good tool, not a guarantee of rates, do your own research before you buy. 
Figo Insurance vs Trupanion – Small Mixed Breed Costs Compared
| Company | Monthly Premium |
| --- | --- |
| Figo Pet Insurance | $25.23 |
| Trupanion Pet Insurance | $57.02 |
| | #blank# |
Medium Crossbred Dogs Price Differences For Trupanion Insurance vs Figo Pet Insurance
| Company | Monthly Premium |
| --- | --- |
| Figo Pet Insurance | $28.20 |
| Trupanion Pet Insurance | $67.53 |
| | #blank# |
Comparison Of Cost For Large Mixed Breed Dogs – Figo vs Trupanion
| Company | Monthly Premium |
| --- | --- |
| Figo Pet Insurance | $31.17 |
| Trupanion Pet Insurance | $87.58 |
| | #blank# |
Labrador Retriever Costs Trupanion Insurance vs Figo Insurance
| Company | Monthly Premium |
| --- | --- |
| Figo Pet Insurance | $39.88 |
| Trupanion Pet Insurance | $98.50 |
| | #blank# |
German Shepherd Costs Trupanion vs Figo
| Company | Monthly Premium |
| --- | --- |
| Figo Pet Insurance | $45.47 |
| Trupanion Pet Insurance | $99.97 |
| | #blank# |

Poodle Costs Figo Insurance vs Trupanion Pet Insurance
| Company | Monthly Premium |
| --- | --- |
| Figo Pet Insurance | $38.85 |
| Trupanion Pet Insurance | $82.62 |
| | #blank# |
Beagle Costs Figo Pet Insurance vs Trupanion
| Company | Monthly Premium |
| --- | --- |
| Figo Pet Insurance | $38.76 |
| Trupanion Pet Insurance | $91.51 |
| | #blank# |
Dachshund Costs Figo vs Trupanion Pet Insurance
| Company | Monthly Premium |
| --- | --- |
| Figo Pet Insurance | $27.63 |
| Trupanion Pet Insurance | $72.54 |
| | #blank# |
**Trupanion only offers 90% reimbursement, all other companies' sample quotes are based on a 70% reimbursement policy which is why Trupanion may appear to cost more. 
Trupanion
vs Figo Pet Insurance – Service Compared
Figo has 3.6 stars with 194 ratings at Consumer Affairs and 4 stars with 657 reviews on TrustPilot. They are accredited with the BBB with a B rating and 1.21 stars after 42 customer reviews.
As a cloud-based technology company, Figo pet insurance offers paperless claims with the option to download a claim form if needed. They also have an app that allows you to upload a photo of your vet bill to submit for faster reimbursement. 
Figo insurance offers claim reimbursement within 3-5 business days with direct deposit and 7-10 business days for a mailed check.
With 49 ratings, Trupanion pet insurance has a 1.9-star rating with Consumer Affairs however they have 4.3 stars on TrustPilot after 2,170 reviews. They have a higher A rating with the BBB vs Figo and 3.36 stars after 133 customer reviews.
Trupanion doesn't specify how long it takes to reimburse claims, which can be an indicator that it takes longer than Figo. They do have an option to pay the vet directly for their portion of covered claims if they use Trupanion's software. If not, then you can file online or submit a claim form with the vet bill. Direct deposit will always be faster than getting mailed a check.
Enter your ZIP code below to view companies that have cheap pet insurance rates.
Secured with SHA-256 Encryption
Trupanion Pet Insurance vs Figo Pet Insurance – Waiting Periods Compared
The waiting period is the amount of time you have to wait until coverage goes into effect after the policy is purchased. 
With Trupanion, the waiting period is 5 days for injuries and 30 days for illnesses. This means that there is no coverage from the date the policy goes into effect until the day after the waiting period ends. 
If your pet has an illness or injury that occurs during the waiting period, it's then considered a pre-existing condition and not covered.
Figo's waiting periods vary by state, so it's best to contact them directly to get the right info. Expect to have at least the same waiting periods as Trupanion, with the same limitations during the waiting period.

Summary
Figo and Trupanion are two options you can choose from for your pet insurance needs. They both have pros and cons with unique features that sets them apart. It's important to not only compare each company but also to look at their reviews and customer satisfaction, especially with claims handling. Doing a little bit of homework can not only help you make a wise decision about insuring your pet's health, but it can also prevent surprises when you prepare to submit your first claim.
Other articles you may find helpful: 
Is Exotic Pet Insurance Necessary? 
The Best Pet Insurance By State 
Fun Facts, Dog FAQ, And Unsolicited Dog Advice
5 Training Commands to Save Your Dog's Life
The Ultimate Guide to Safe Foods for Dogs
You may find helpful one of our other Best Pet Insurance Reviews which include over 35 top insurers compared with cheap and affordable pet insurance and discounted mixed breed pet insurance. 
Pet Insurance Companies Vs Compared
Healthy Paws vs. Embrace Pet Insurance
Enter your ZIP code below to view companies that have cheap pet insurance rates.
Secured with SHA-256 Encryption
We are a free online resource for anyone interested in learning more about pet insurance. Our goal is to be an objective, third-party resource for everything pet insurance related. We update our site regularly, and all content is reviewed by pet insurance experts.