Healthy Paws vs PetPlan Pet Insurance Comparison
Free Car Insurance Comparison
Compare Quotes From Top Companies and Save
Secured with SHA-256 Encryption
UPDATED: Jun 10, 2021
Pet Insurance U receives compensation from the third parties included on this site. This includes payment for clicks from our site to insurance providers' sites and quote requests generated. Our rankings and reviews are not affected by payments from the insurance companies. The compensation we receive allows the site to be free and regularly updated. Our goal is to review every pet insurance provider, but not all companies are listed on the site.
And many of the companies we review do not pay us anything. We simply rate, compare and review their plan because we feel it will be valuable to you. Our reviews are guaranteed to be unbiased, professional and advertising compensation does not influence rankings.
Both Healthy Paws vs Petplan are both popular pet insurance providers with great reputations.
When comparing them side-by-side, you can get a more detailed look at how both pet insurance companies compare according to their:
Coverage
Pricing
Benefit Limit Options
Need Pet Insurance?
FACT: Pet insurance pays up to 90% of vet bills when your pet is sick or injured!
Healthy Paws vs Petplan
Healthy Paws, known to be a favorite among consumers, offers unlimited benefit options in their plans. With waiting periods of only fifteen days for illness and injury coverage, your pet can get enrolled quickly. Healthy Paws standard plans offer well-rounded coverage without any limits on benefits.
Petplan is very popular and known for their great coverage. They even include the vet exam fee in their coverage. With service around the clock, Petplan is always there to help. They have many different packages to fit your budget. And cats and dogs of any age can enroll.
Enter your ZIP code below to view companies that have cheap pet insurance rates.
Secured with SHA-256 Encryption
Healthy Paws vs. PetPlan Coverage Compared
Healthy Paws stands out by offering unlimited coverage in all of its policies, while Petplan offers more comprehensive dental coverage in their plans.
Healthy Paws offers very well-rounded all-inclusive coverage without any limits on claim payouts.
All illness and accidents are covered, and their plans even include chronic illnesses and hereditary conditions.
They even offer alternative treatment therapy for services like:
Acupuncture
Hydrotherapy
Physical Therapy
Chiropractic Services
Healthy Paws even covers surgeries and any emergency medical bills you might encounter for your pet.
You can get anywhere from 70% – 90% reimbursement of your medical bill. They always reimburse on the vet bill.
You can choose any vet or specialist that you want to see, and Healthy Paws will cover it. Their plans allow you to have continuous coverage for your pet's life.
Related: 10 Things You Must Know Before You Buy Pet Insurance
Petplan also offers comprehensive coverage for dogs and cats that includes all accidents and illnesses.
Even hereditary or congenital conditions are covered. Their coverage extends to hospital stays, advanced testing and will cover dental injuries and incidences of periodontal disease.
Petplan does have an advantage over Healthy Paws since they offer more comprehensive coverage of dental injury and treatment of periodontal disease.
There is full coverage for dental diseases and injuries which are included as standard in the policy you choose.
Petplan's coverage includes hip dysplasia after 15 days, while Healthy Paws does not cover hip-dysplasia until after 12 months.
PetPlan vs Healthy Paws Benefit Limits Compared
When looking at benefit limits, Healthy Paws has an advantage over Petplan.
They have unlimited benefits in all of their plans!
All of Healthy Paws policies have no limits on per-incident reimbursements or lifetime limits in all of their plans.
Healthy Paws will pay anywhere from 70 -90% reimbursement of the medical costs. That can be helpful when sometimes a minor vet visit can cost up to $10,000!
View Rates With Healthy Paws Now!
Petplan has many different benefit levels from which you can choose, ranging from $2,500 to unlimited.
There are no per lifetime caps or per-condition limits. This means your pet can be covered for any chronic illness, and the limit only needs to be met one time.
Their most expensive plan is the only plan that offers an option of unlimited benefit.

Enter your ZIP code below to view companies that have cheap pet insurance rates.
Secured with SHA-256 Encryption
Healthy Paws vs Pet Plan Deductibles Compared
Healthy Paws and Petplan both offer annual deductible options, but with Petplan, you have the option of either an annual or a per-condition deductible.
With Healthy Paws, you pay the deductible once a year at policy renewal time.  You have the option to pick a deductible and can then budget your monthly premium.
If you go with the higher deductible, you will have a lower premium. And the reverse.
Healthy Paws has three different deductible levels ranging from $100 to $500.   If you decide on the $500 deductible, you will get a smaller reimbursement for every claim.
Or conversely, if you opt for the $100 deductible, you will pay a higher premium.
Petplan has deductible choices ranging starting at $100 with $50 increments.  And you have the choice of either a per-condition deductible or a one-time annual deduction.
A per-condition plan allows you to visit the vet multiple times for any disease or illness and only meet the deductible one time.  A dog or cat with a serious illness might benefit from a per-incident deductible.
Petplan similarly works on an annual deductible. With a higher deductible, you have a lower premium.
Real Cost Savings from PetFirst Clients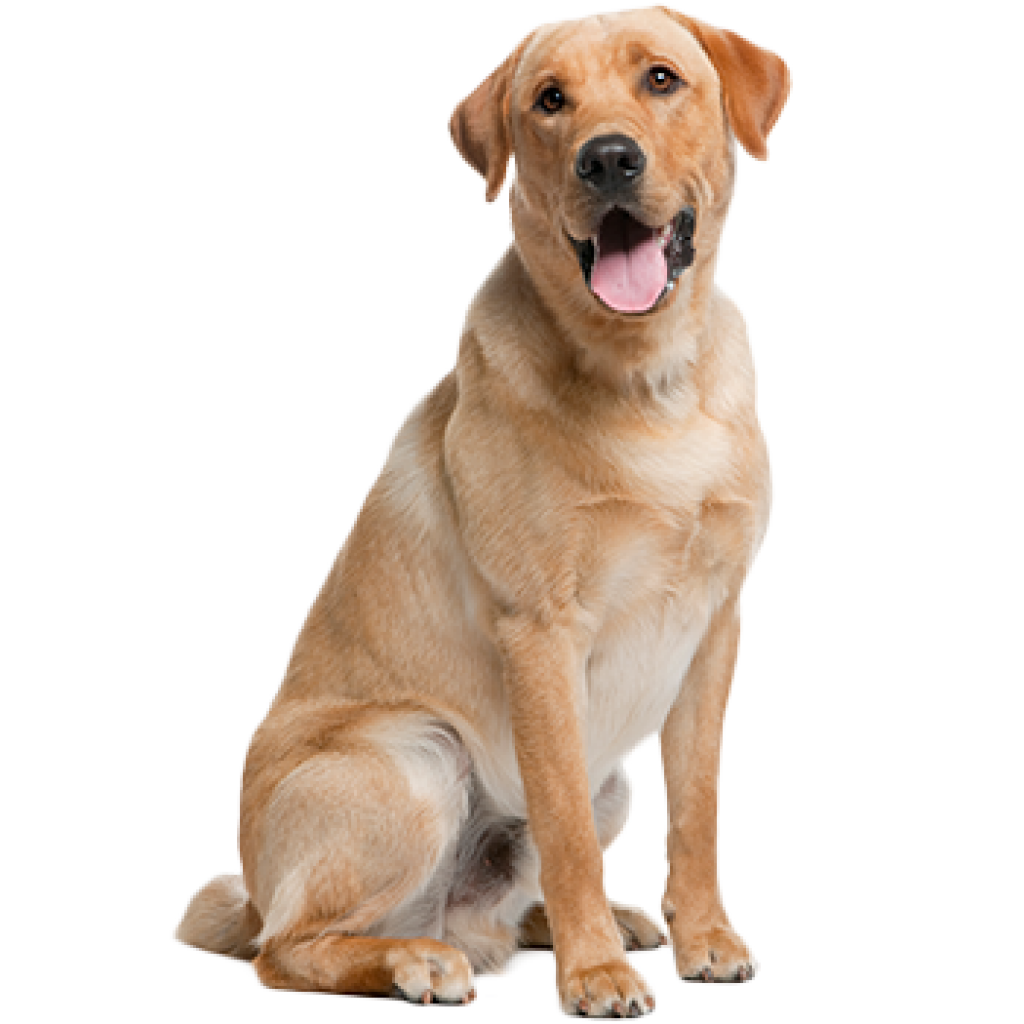 Luna
PetFirst saved his parents
$6,712
A happy energetic Luna one morning couldn't hold her food down. After months of multiple costly vet visits to specialists and an endoscopy, the problem was discovered and fixed. Luna put 22 pounds back on in no time and her parents were grateful for having PetFirst by their side to pay the bills.
PetPlan vs Healthy Paws Reimbursement Compared
Healthy Paws and Petplan both offer similar customizable reimbursement methods.
With Healthy Paws, you have choices of three reimbursements ranging from 70-90%. You will be reimbursed on your vet bill minus the deductible and once the co-payment is met.
If you want a lower monthly premium rate than opt for the higher reimbursement level.
Petplan has similar reimbursement levels of 70-90%.
You are reimbursed on the veterinary bill for both Healthy Paws and Petplan.

Enter your ZIP code below to view companies that have cheap pet insurance rates.
Secured with SHA-256 Encryption
Healthy Paws vs PetPlan Pricing Compared
Healthy Paws and Petplan are standard for the industry, while Petplan is a little less expensive.
However, you get unlimited benefits in all of Healthy Paws' different plans.
The prices of Healthy Paws are competitive when considering their unlimited benefits and reimbursement level choices.
A discount of 10% is available for different organizations, including medical service pets.  If your employer signs up, you get a 15% discount under their plans.
Monthly premiums for dogs start at $33 and $18 for cats.
Petplan's pricing is competitive.  You can save money by registering online and discounts are offered for medical service pets and military personnel.
Premiums start at $28 for dogs and $17 for cats.
Claims And Service Compared HealthyPaws vs Petplan
Healthy Paws and Petplan both handle claims professionally and quickly.
They are known for reimbursing claims quickly and efficiently. Their customer support is courteous and available every day of the week, though only during business hours.
Claims are generally processed within just a couple of days.
Petplan will take up to a month to reimburse you.  It can be faster, from 5 to 14 days, if your claim is accepted right away, but 30 days is the longest it would take.
Waiting Periods and Enrollment Compared
Healthy Paws has an upper age limit of thirteen years old, while Petplan does not have any age restrictions.
Healthy Paws minimum age for enrolling dog or cats is two months old. Coverage for older pets tops out at 13.
Their waiting periods are as follows: 15 days for injuries and illness coverage and 12 months to be covered for treatment of hip dysplasia.
Enrollment in Petplan can start at six weeks with no restrictions on age.
Coverage for accidents begins after five days, and illnesses have a fifteen day waiting period.  You can enroll your pet without medical records handy.
Healthy Paws vs Petplan are both excellent pet insurance providers. Take a look to see if either is the right fit for you at Healthy Paws or Petplan.
If you would like to see some other top-notch providers, make sure to take a look at our top 10 best pet insurance companies.
Enter your ZIP code below to view companies that have cheap pet insurance rates.
Secured with SHA-256 Encryption

Other articles you may find helpful: 
Is Exotic Pet Insurance Necessary? 
The Best Pet Insurance By State 
Fun Facts, Dog FAQ, And Unsolicited Dog Advice
5 Training Commands to Save Your Dog's Life
The Ultimate Guide to Safe Foods for Dogs
You may find helpful one of our other Best Pet Insurance Reviews which include over 35 top insurers compared with cheap and affordable pet insurance and discounted mixed breed pet insurance. 
Pet Insurance Companies Vs Compared
Healthy Paws vs. Embrace Pet Insurance
We are a free online resource for anyone interested in learning more about pet insurance. Our goal is to be an objective, third-party resource for everything pet insurance related. We update our site regularly, and all content is reviewed by pet insurance experts.