Being a pet parent can get expensive, especially if your pet has a chronic disease or needs cancer treatment. In the United States, there are more pet owners now than ever. Luckily, there are a lot of reputable pet insurance agencies offering comprehensive pet health insurance plans.
Whether you are looking for wellness coverage only or emergency medical care, there are several insurance products that have you covered. While there are several pet insurance companies like Trupanion, PetPlan, ASPCA, PetFirst, and Nationwide, today we're going to take a long look at Geico pet insurance plans.
Our team reviewed Geico Pet Insurance for their coverage, customer satisfaction scores, and cost, determining if pet health care is truly worth it.
Geico is a well-known insurance company, particularly for their auto insurance.  Geico also offers home, business and recently started to offer pet insurance.
Our grade: B+
Geico offers pet insurance through its partner, Embrace Pet Insurance.
Embrace's policies are underwritten by American Modern Insurance Company and American Southern Home Insurance Company.
Need Pet Insurance?
FACT: Pet insurance pays up to 90% of vet bills when your pet is sick or injured!
Geico Pet Insurance: Highlights
Bundle homeowners and auto with pet insurance
Up to 90% reimbursement
$1000/year sublimit on dental illnesses in all policies, except in NY
Wellness plan options
Alternative therapy covered
How Geico Pet Insurance Works
Geico, through Embrace, offers comprehensive accident and illness coverage with different amounts of benefit limits and reimbursement levels.
All Geico plans include the following coverage:
Accidents, Illnesses
Cancer
Hereditary, Congenital
Behavioral and Alternative Therapy
Prescriptions drugs (optional in NY)
Chronic Conditions
Diagnostics, X-Rays, & Ultrasounds
Surgery
Hospitalization
Emergency & Specialty Care
Wellness Plans
As a Geico policyholder, you're offered three different wellness plans that give you choices of either $250, $450, or $650. That allows you to customize the plan you need for your pet's breed, size, and medical history.
Wellness plans or Wellness Rewards are only available as an add-on to your existing pet insurance policy and do not have copays.
You have an annual allowance to put towards some of the following procedures:
Flea and Heartworm prevention
Spaying and Neutering
Prescription Drugs
Vaccines
Routine vet visits
Exam Fees
Preventative Care Services
While wellness plans are a nice addition, most of these procedures are easily paid out of pocket.
Related: 10 Things You Must Know Before You Buy Pet Insurance
Hereditary and Congenital Conditions
Hereditary and congenital conditions, also known as breed-specific conditions are covered under all of Geico's plans.
Some of these conditions don't show up in your dog or cat until many years later. And this is when pet insurance is great to have for emotional and financial relief.
Some examples of a hereditary condition are:
Elbow Dysplasia
Hip Dysplasia
Cancer
Allergies
All Geico accident and illness policies will cover breed-specific conditions as long as they aren't pre-existing. No pet health insurance company will cover pre-existing condition coverage.
Real Cost Savings from Healthy Paws Clients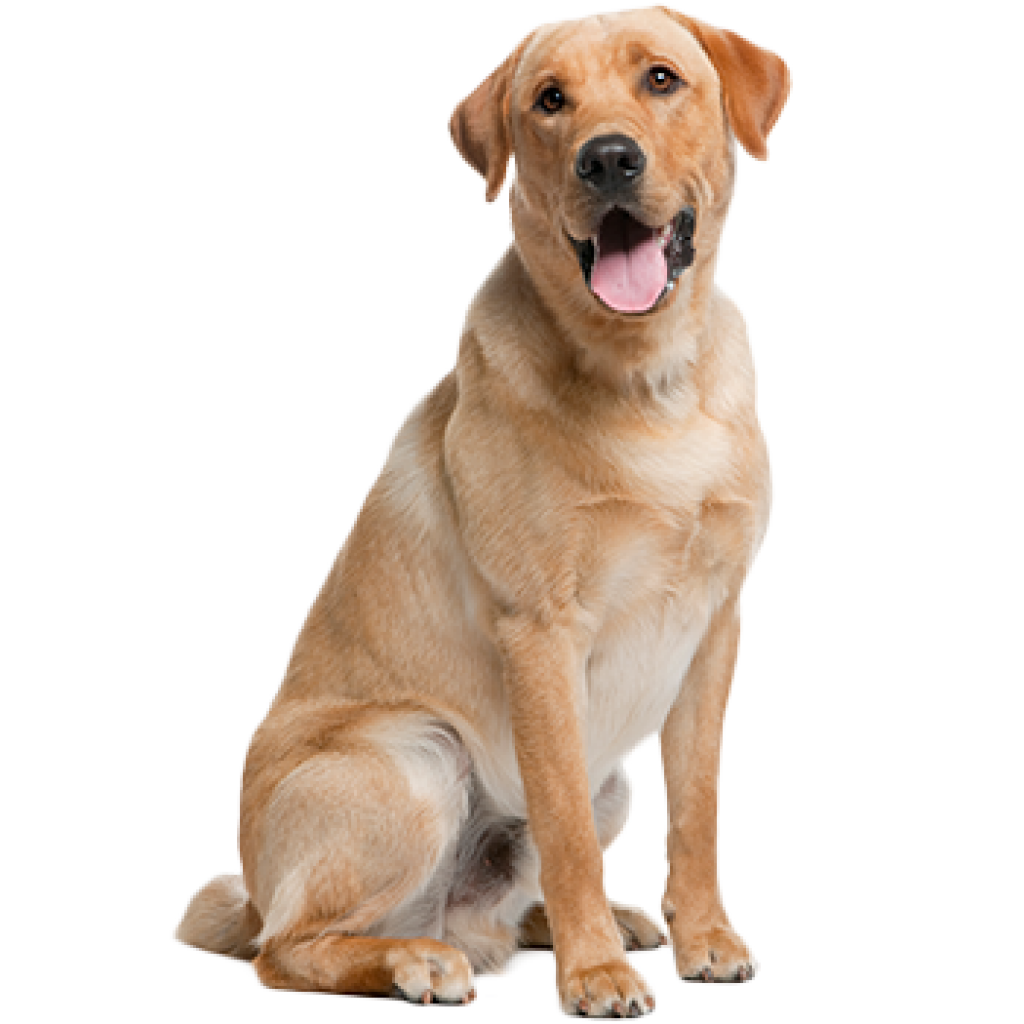 Samson
Healthy Paws saved his parents
$4,310
Samson tore his ACL in a lively game of fetch. After surgery and rehab, Samson is back to his playful self and never turns down a game of fetch!
Alternative Therapy
Geico, like Healthy Paws, is one of the few pet insurance providers that offer alternative therapy in all their stand plans.
Alternative treatments include some of the following:
Acupuncture
Chiropractor
Hydrotherapy
Physical Therapy
Rehab therapy
Benefit Limits
Geico offers benefits at a limit of $30,000 annual maximum online in all states except NY.  However, they do offer unlimited coverage in most states via phone enrollment.
While it can help lower premiums, if your dog or cat gets in a serious accident, the medical bill could easily be more than $15,000.
A young dog or cat could fit into these annual limit ranges, unless, of course, they too have an unexpected illness or accident.
Related: 10 Things You Must Know Before You Buy Pet Insurance
Reimbursement Method
Geico offers reimbursements that range from 70% to 90%.   This range can help you budget your costs.
If you want the lower premium, you would choose the 70% reimbursement.
Figo is one of the few pet insurance companies that offer a 100% reimbursement rate.
Geico's wellness plans reimburse you for expenses incurred from $250 to $650 depending on the plan you choose.
Deductible Types
Geico offers a wide range of annual deductible choices that start at $100 and go up to $1,000.
Annual deductibles only have to be paid once each year when you pay your first vet bill.  It is always our preferred choice because you know exactly what will pay each policy year.
With Geico, if you choose the higher the deductible, it can help to lower the monthly premium.
What Is The Cost Of Geico Pet Insurance?
Geico's pet insurance costs are competitive. Of course, the price is influenced by the breed of dog or cat you own, your pet's age, where you live, and which coverage you choose.
The starting monthly premium rates for dogs are $15.
The starting monthly premium rates for cats is $10.
Discounts are available for the following:
Enrollment of more than one pet – 10% discount (in all states except NY)
Pets have been spayed or neutered – 5% discount (only available in NY)
Members of the military – 5% discount
Annual pay discount – $12 discount
Online payment through your bank – 5% discount (only available in NY)
Claims Process
Claims are handled through Geico's partner, Embrace, and are super easy to fill out.
Upload your claim form through the MyEmbrace online customer portal.  You can also fax or mail it and follow up on the status of the claim. They also have a mobile app that is available on IOS and Android.
Accident and illness claims take up to two weeks after you upload the necessary information.
Geico, through Embrace, offers a service called PawSupport, which gives you daily access to vet experts.
Real Cost Savings from Healthy Paws Clients
Artemis
Healthy Paws saved his parents
$2,194
Artemis had a severe ear infection and needed to visit both the regular vet and a specialist, multiple times. After medication and a few follow-up visits, she recovered well and is now doing great!
Enrollment And Waiting Period
Geico's waiting period is 2 days for accidents and 14 days for illnesses.
Dogs and cats can be enrolled from 6 weeks old to 14 years old.
A 6-month waiting list is required for cruciate ligament issues or any orthopedic condition, but this waiting period can be lowered to 14 days with the completion of an orthopedic report card
Once you enroll in a Geico policy,  an exam is required either in the 12 months prior to policy enrollment or in the 14-day waiting period window.
Your policy will automatically renew unless you give them a 2- to 4-week notice of cancellation.
Geico Pet Insurance FAQs
Why sign up with Geico Pet Insurance when you can go directly to Embrace Pet Insurance?
If you are already enrolled in an auto or homeowner's plan with Geico, it can be easier to have all of your insurance coverage with the same company.
Most insurance companies will give you a discount if you enroll in more than one policy which can be an added incentive.  Make sure to ask for one!
What kind of alternative therapy is offered through Geico?
Alternative therapy is great for older pets or pet owners who are looking for non-invasive healing procedures.
Some of the alternative therapy offered is physical therapy, hydrotherapy, acupuncture, chiropractic care, and laser therapy.
Is there any difference in Geico's plans?
Not really.  The services and treatment offered are the same in whatever plan you choose. Prescription medications are covered standard (with no rider) in all states except NY.  Rider required in NY.
The real difference is the reimbursement, deductibles, and if you add wellness to your plan.
What are the Wellness program options with Geico?
If you choose a Wellness program with Geico, you have 3 options of a set amount of allowance to go towards all of the routine procedures they offer: $250, 450, or up to $650.
Is it worth the extra money? Probably not especially since you can pay most of these routine procedures that aren't typically expensive.
Are there any age limits with Geico?
Yes.  Pets can enroll up to 14 years old.  However, if your pet is already enrolled with Geico, you won't lose coverage once they pass that age.
What isn't covered with Geico?
Geico, like most pet insurance companies, won't cover any pre-existing conditions, pregnancy, injury caused from fighting or neglect, elective procedures like ear cropping or tail docking unless it is necessary, medically speaking for your dog or cat.
Purchase Geico Pet Insurance Today!
While Geico pet insurance doesn't offer unlimited plans like Healthy Paws, they do offer very customizable plans to help you budget your expenses.  They offer $30,000 annual maximums online in all states except NY, but however, unlimited coverage is offered in most states via phone enrollment.
Their coverage is still very comprehensive and almost any procedure or treatment is covered.
You can go to Geico's site and get a quote to see if it matches your budget and what you want for your pet.
Or go to Embrace directly and get a quote from there.
If you aren't finding what you are looking for in a pet insurance company, take a look at our top 10 pet insurance companies! This article will help you find the best pet insurance company for both your budget and your pet.
Other articles you may find helpful: 
Is Exotic Pet Insurance Necessary? 
The Best Pet Insurance By State 
Fun Facts, Dog FAQ's, And Unsolicited Dog Advice
5 Training Commands to Save Your Dog's Life
The Ultimate Guide to Safe Foods for Dogs
You may find helpful one of our other Best Pet Insurance Reviews which include over 35 top insurers compared with cheap and affordable pet insurance and discounted mixed breed pet insurance.