When you sign up for pet insurance, there are many decisions to make. You want a solid company with good coverage, pricing, and even reimbursement choices.
And once you make a decision, you might assume coverage will start the next day, but that never happens. There is typically a 30-day waiting period before coverage begins.
Need Pet Insurance?
FACT: Pet insurance pays up to 90% of vet bills when your pet is sick or injured!
First, The Waiting Period Defined
Waiting periods in a pet insurance policy are usually 14 to 30 days before your insurance starts.
It's beneficial for you so you can make sure that you want to stay with the company and can bow out at any time.
The pet insurance company, on the other hand, wants to be certain that your dog or cat doesn't have a condition, ailment or sickness that wasn't disclosed.
Why Have A Waiting Period?
Waiting periods for pet insurance enrollment is a way for the providers to assess whether any new cat or dog that is enrolled is not injured or sick.
Any pet that has a condition, called pre-existing, needs to be accounted for up front by the enrollee.
While in one way this seems like the companies are being super strict if everyone enrolled unhealthy pets then the cost of pet insurance would rise even more.
And not only would your rates go up, but this, of course, is fraudulent. It really is similar to medical or car insurance where you need to disclose all your history before signing up.
Related: 10 Things You Must Know Before You Buy Pet Insurance
Best Pet Insurance Providers With Short Waiting Periods
To get you started, we have compiled a list of 8 top pet insurance providers that have short waiting periods:
Pet First
When enrolling in Pet First, the waiting time frame for accidents is immediate and illness is covered after 14 days.
Hip Dysplasia is covered within 14 days which is very fast!
Coverage for congenital/hereditary conditions starts 12 months after enrollment.
Waiting Periods Are The Following:
Accidents: 0
Illness: 14 Days
Hip Dysplasia: 14 Days
Cruciate Ligaments: 12 Months
You can find out a lot more about Pet First in our full review!
Figo
Figo's typical waiting period is 5 days for accidents and 14 days for any illness
Figo is one of the few that will actually waive the defined waiting periods if your pet has a vet exam 28 hours prior to enrolling or if you sign up with either the Humane Society or one of their Veterinary Shelters or Partner affiliates.
And the usual 6-month waiting period specifically for cruciate ligaments will be waived if you have a vet exam within the first month of enrolling and the vet determines your dog doesn't have any pre-existing conditions that could relate to the patella or cruciate ligaments.
Most pre-existing issues or conditions might even be waived after a year if the conditions have been cured for at least that time.
Waiting Periods Are The Following:
Accidents: 5 Days
Illness: 14 Days
Cruciate Ligament Issues: 6 Months
You can find out a lot more about Figo's in our full review!
Healthy Paws
Healthy Paws has a fifteenday waiting period for illness and accidents after enrolling.
Hip dysplasia is covered in all of their plans with a 12 month waiting period for pets under six year old.
Waiting Periods Are The Following:
Accidents: 15 Days
Illness: 15 Days
Cruciate Ligaments: 6 Months
Hip Dysplasia: 12 Months
You can find out a lot more about Healthy Paws in our full review.
Embrace
When signing up with Embrace, there is a typical 6 month waiting period for patella issues but can be reduced to 14 days if cleared by a vet.
Waiting Periods Are The Following:
Accidents: 2 Days in some states up to 14 days in NH, SC, VT, WV
Illness: 14 Days
Cruciate Ligaments: 6 Months but brought down to 14 days with a vet visit
You can find out a lot more about Embrace in our full review.
Pet Premium
When enrolling in Pet Premium, you have immediate coverage for accidents and 14 days for illness and cruciate ligament issues.
If your pet's ligament issues are pre-existing and have been cured for 6 months, Pet Premium will than cover them.
Waiting Periods Are The Following:
Accidents:  0 or immediately after enrolling
Illness: 14 days
Cruciate Ligaments: 14 days
You can find a lot more about Pet Premium in our full review.
Pets Best
When enrolling in Pets Best, illness coverage begins after 14 days and accidents, a quick 3 days.
Congenital and hereditary conditions are usually covered within 12 months.
Waiting Periods Are The Following:
Illness: 14 Days
Accidents:  3 Days
Cruciate Ligaments: 6 Months
After the specific waiting periods are met, there is no interruption in their policy coverage.
You can find out a lot more about Pets Best in our full review.
Petplan
Petplan has the standard waiting lists among its competition with 15 days for illness and 5 days for accidents.
Waiting Periods Are The Following:
Illness: 15 Days
Accidents: 5 Days
Cruciate Ligaments: 6 Months
You can find out a lot more about Petplan in our full review.
Nationwide
When enrolling in Nationwide, the waiting periods are typical and after 14 days.
Wellness plans however start after 24 hours.
And with Nationwide, you can enroll in just a wellness plan that isn't added on to any of the pet insurance policies i.e. it's a stand-alone policy.
Waiting Periods Are The Following:
Illness: 14 Days
Accidents: 14 Days
Cruciate Ligaments: 14 Days
Nationwide's Major Medical plan, an accident only plan, will only cover cruciate ligament issues after 12 months.
You can find out a lot more about Nationwide in our full review.
Can You Be Covered Immediately By Any Pet Insurance Plan?
Unfortunately, immediate coverage is not an option with any pet insurance company.
Even if your dog or cat is just a couple months old, there is always a wait.
If your puppy already has a congenital issue when born, a pet insurance company will not cover it.
This is why it's always best to insure your pet when they are young.
The whole pet insurance model is to have coverage for accidents or illnesses that might happen in the future, and for you to pay now to avoid big bills later.
Each pet insurance provider has different waiting periods for your pets and even for different sicknesses and conditions.
The only immediate coverage is wellness pet insurance which is added onto to an existing policy.
In other words, you already passed the first 30 days of waiting, so the wellness plan can start the next day after enrollment.
Real Cost Savings from PetFirst Clients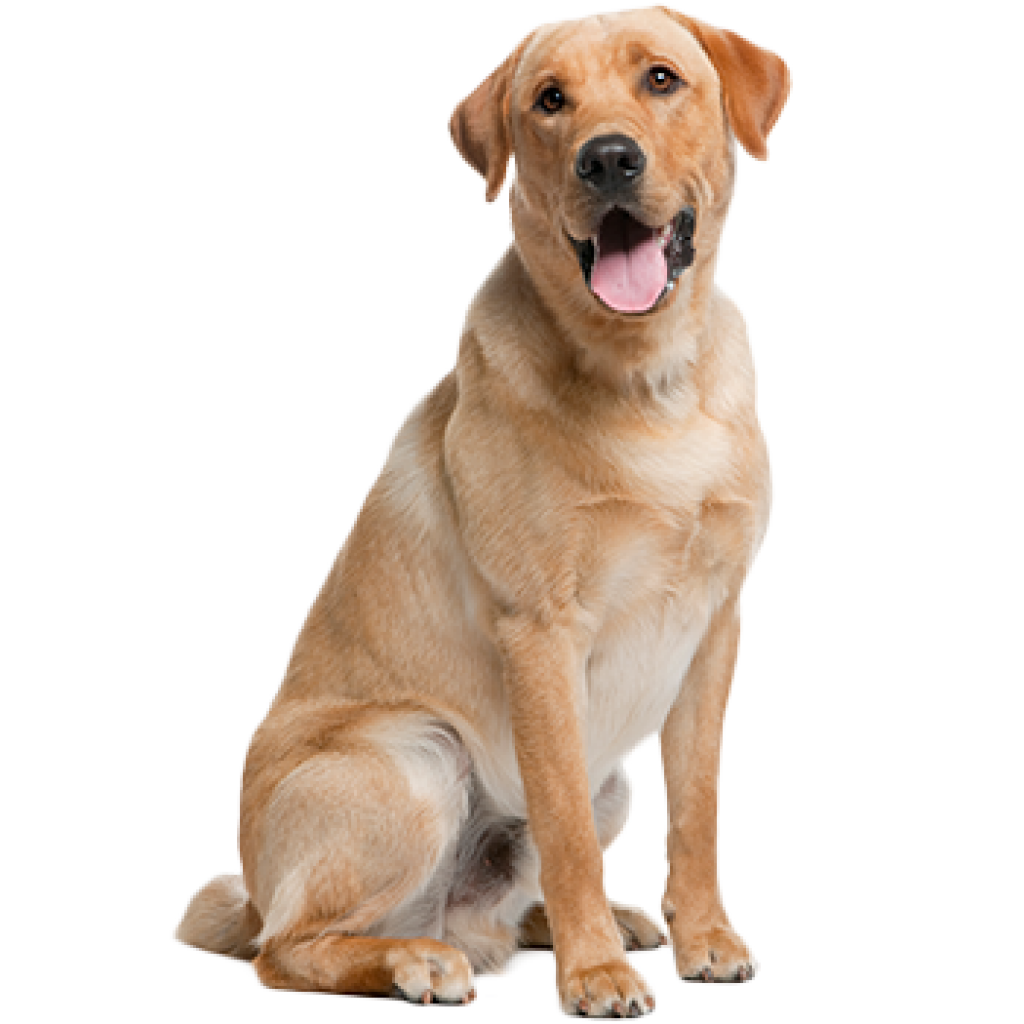 Luna
PetFirst saved his parents
$6,712
A happy energetic Luna one morning couldn't hold her food down. After months of multiple costly vet visits to specialists and an endoscopy, the problem was discovered and fixed. Luna put 22 pounds back on in no time and her parents were grateful for having PetFirst by their side to pay the bills.
What Conditions Are Considered Pre-Existing?
A pre-existing condition is any condition, sickness or injury that your cat or dog has developed before your pet insurance begins.
For example, if your dog suffers from a cruciate ligament issue or even allergies, the pet insurance company would not cover your dog for those particular issues.
You can get coverage for any future condition that the same dog develops.
In fact, patella and hip issues that haven't yet occurred still have a six month to one-year waiting list to enroll.
What Is The Typical Waiting Period?
The waiting periods not only vary among pet insurance providers but also by state, the health of your dog or cat and their condition.
The waiting periods will be explained to you by the pet insurance provider upon enrollment.
Typical Time Frames For Different Issues:
Illness:  14 to 30 days
Accidents: 0 to 15 days
Orthopedic Condition: 14 days (rarely) to 12 months
If you sign up for a policy and your pet gets hurt or sick within 30 days, your pet won't be covered for that condition. So keep them healthy during the waiting period!
Get Advice From Your Vet Before Enrolling In Any Pet Insurance Policy
Before enrolling in a new pet insurance policy, know how it works, and either speak to your vet or make an appointment.
Your vet is the best resource to determine if you are getting the right coverage for your pet.
And your vet can advise you on potential hereditary conditions that might occur with your pet.
Most companies will accept any vet of your choice, but it's always a good idea to check with your veterinarian's office.
In fact, most pet insurance companies will recommend a vet visit if not upon enrollment than within the first 30 days.
This can also be beneficial to you so you can be sure that your pet is fully covered.
In Conclusion
Now that you know about waiting periods, you can know what to look for in a new pet insurance provider and what is standard for the industry.
If you have any more questions about pet insurance, make sure to peruse our guide with not only reviews of the 10 top pet insurance companies, but gives you a  lot more information on coverage!
Other articles you may find helpful: 
Is Exotic Pet Insurance Necessary? 
The Best Pet Insurance By State 
Fun Facts, Dog FAQ's, And Unsolicited Dog Advice
5 Training Commands to Save Your Dog's Life
The Ultimate Guide to Safe Foods for Dogs
Pet insurance is similar to other insurances but does have some major differences as compared to your health insurance. Below you will find a definitive list of frequently asked pet insurance questions to help in your decision.
Types of Pet Insurance Coverage
Comprehensive Pet Insurance Explained
Insurance vs. Wellness Pet Insurance Plans
Is Pet Dental Insurance Worth the Extra Cost
Best Pet Insurance Plans with Shortest Waiting Periods
Pet Insurance Coverage Exclusions and Limits
Pet Insurance Benefit Limits Explained
How to Make a Claim on your Pet Insurance
Is my Pet too Old for Pet Insurance Coverage
Top Reasons to Purchase Pet Insurance
How much does Pet Insurance Cost
Pet Insurance for Multiple Pets
Pet Insurance that Covers Spaying and Neutering
Does Pet Insurance Cover Shots