In the crowded field of pet insurance providers it's hard to stand out. But PetFirst is unique.
This insurer, backed by MetLife, does not have long waiting periods for hip dysplasia, patella issues or orthopedic conditions.
PetFirst pet insurance also has no upper age limit for enrolling and does not require a pre-enrollment vet exam. These qualities have made PetFirst a leading choice for pet parents with older dogs and cats.
But will this company pay your claims when needed? In this PetFirst pet insurance review we'll examine the details of this Jeffersonville, Indiana-based insurer to see if you should buy a policy.
Need Pet Insurance?
FACT: Pet insurance pays up to 90% of vet bills when your pet is sick or injured!
Highlights of PetFirst Pet Insurance Coverage
Before we dive into plan options, benefit limits, deductibles, and PetFirst's wellness care add-on, let's look at some important highlights. These are Pet First selling points, so let's determine whether they're true or false.
Exam Fee Reimbursement
Pet insurance companies rarely pay for exam fees. Vet exams range from $50 to $150 for your regular vet, and up to $300 for veterinary specialists.
Claim: PetFirst pays exam fees.
Our research shows: It's true that Pet First covers exam fees which means your reimbursement after visiting the vet could be higher. But if the procedure or medical condition is excluded from your policy, the policy will not cover the exam fee.
Medication Coverage
Some companies exclude prescription coverage.
Claim: PetFirst pet insurance pays for medications. Like exam fees, if your pet takes medication regularly, PetFirst insurance could save you money.
Our research shows: This is true but your reimbursement rate and deductible would apply which could lower your payout. Also, if the medication treats a condition that's not covered by your policy, PetFirst will not reimburse you for the medicine.
Covers Older Pets
Many pet insurance plans have minimum and maximum ages for enrollment.
Claim: Pet First has no upper age exclusions. Even your senior pet receives full medical coverage. This is attractive if you're enrolling your pet later in life since some insurances have upper age limits.
Our research shows: This is true but keep in mind no pet insurance covers pre-existing conditions. If your aging pet has several chronic conditions he or she has suffered from prior to buying the insurance policy, PetFirst will not pay on those vet visit. Also, pet insurance costs more for older pets.
So yes, PetFirst will sell you a policy on your older pet, but the coverage will cost more and it could cover fewer conditions.
Real Cost Savings from Healthy Paws Clients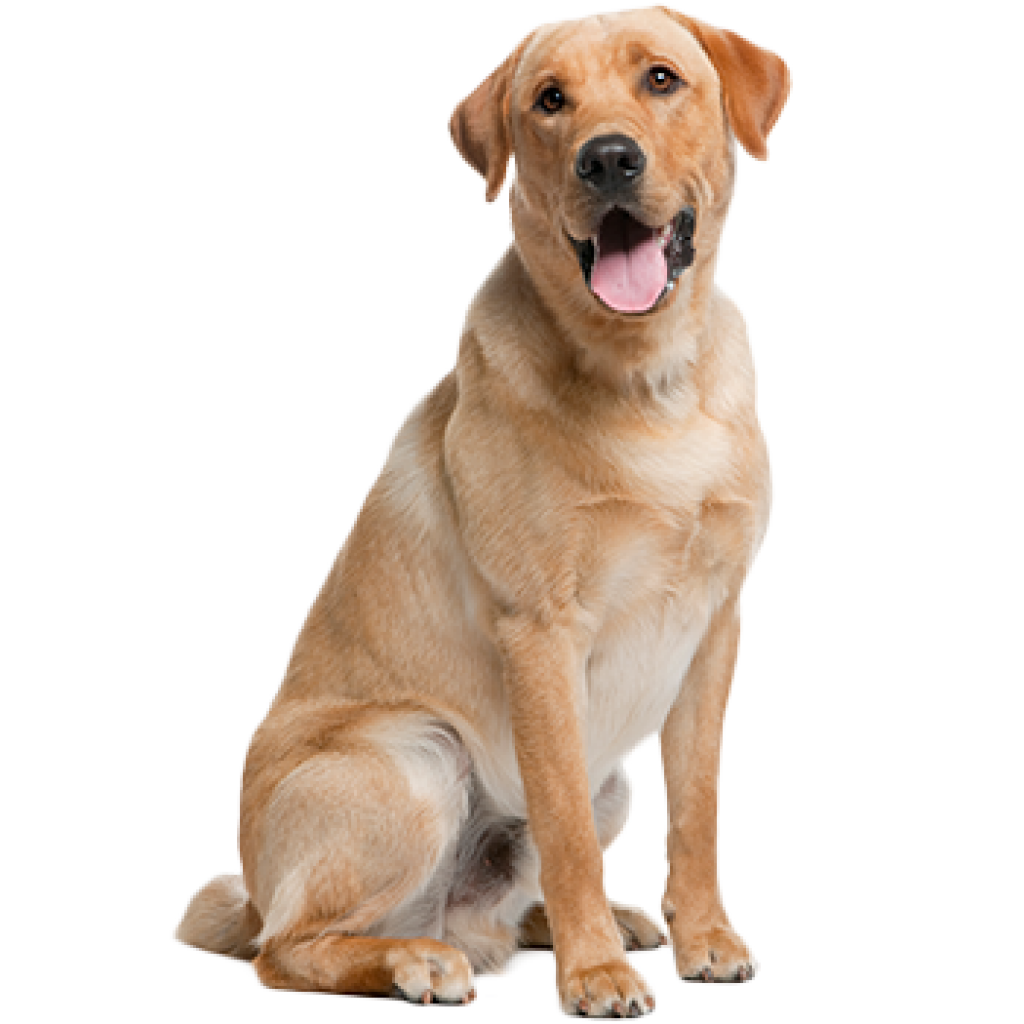 Samson
Healthy Paws saved his parents
$4,310
Samson tore his ACL in a lively game of fetch. After surgery and rehab, Samson is back to his playful self and never turns down a game of fetch!
Pet First Pet Insurance Holistic Care Included
Some pet insurance companies exclude holistic and alternative therapies or require higher premiums for a plan that covers this kind of veterinary care.
Claim: Holistic care is included in all three standard plans with PetFirst at no extra cost.
Our research shows: This is true; PetFirst will reimburse you for alternative therapies as long as they treat a covered condition or procedure. Also, pre-existing condition limitations apply, as do benefit limits, deductibles, and reimbursement rates.
Waiting Periods
All pet insurance providers impose a waiting period which starts when you buy the policy. Until the waiting period ends you can't get reimbursed for a vet bill.
Claim: PetFirst pet insurance has generously short waiting periods.
Our research shows: PetFirst Pet Insurance has shorter waiting periods than most companies. You could file a claim for accident coverage for a vet bill dated the day after you bought the policy.
The 14-day waiting period for illnesses includes elbow and hip dysplasia which most companies do not cover for 6 to 12 months.
Ligament repair (ACL, MCL, etc.) will require a 6-month waiting period.
Related: 10 Things You Must Know Before You Buy Pet Insurance
Pet First Pet Insurance Plans
Now let's look at PetFirst's plans of care. Many pet insurance companies divide their products into accident coverage, illness coverage, and wellness or routine care coverage.
PetFirst Pet Insurance offers a different approach. All of its plans reimburse for accident and illness care. You could add on wellness coverage for an additional cost each month.
PetFirst divides its plans by their performance and cost:
Cost-Conscious: Caps annual benefits at $2,000
Most Popular: Caps annual benefits at $5,000
Additional Coverage: Caps annual benefits at $10,000
All of these plans start out at a reimbursement level of 80% but you can adjust to 70% to save money on premiums or increase to 90% for the most robust coverage.
All of these plans cover the following:
Accidents
Congenital conditions
Hospitalizations
Surgeries
Diagnostic Tests
Exam Fees
X-rays
Ultrasounds
Medications
Holistic Care & Alternative Therapies
Emergency Care
All of these plans exclude the following:
Pre-existing conditions (conditions acquired during the waiting period are considered pre-existing)
Elective procedures
Removal of anal glands or anal sacculitis
Breeding (or health conditions related to breeding)
Food, including special dietary needs
Grooming costs including medicated baths
Parasite prevention and treatment
Illness or injury resulting from racing, coursing, commercial guarding, or organized fighting
Routine wellness & preventative care (dental care, spaying / neutering)
Organ transplants
Adding on Routine Wellness & Preventative Care
Many pet insurance plans don't cover routine care, but Pet First Pet Insurance offers wellness insurance options that you can add to your policy.
PetFirst's routine coverage is offered at three different annual benefit levels: $125, $250, or $400, to reimburse you for:
Routine vet exams
Vaccinations
Flea and heartworm prevention
Microchipping
Behavior training
Spaying or neutering
Routine health screens
If you're considering PetFirst's routine care riders, keep in mind the reimbursement maximums for each of the treatments listed.
Each kind of treatment has its own maximum. For example, the $250 routine care benefit will reimburse you only $50 per year for vaccinations:
| Routine Coverage | $125 | $250 | $400 |
| --- | --- | --- | --- |
| Routine vet exams | $15 | $25 | $35 |
| Vaccinations | $25 | $50 | $75 |
| Flea/heartworm & microchip | $50 | $60 | $100 |
| Behavior training | $35 | $50 | $75 |
| Spay/neuter & teeth cleaning | - | $50 | $100 |
| Routine screens | - | $15 | $15 |
Pet First Pet Insurance Limitations
Like any pet insurer, PetFirst pays claims within the framework of your policy's limitations which include benefit limits, deductibles, and reimbursement rates.
Benefit Limits
Look closely at any pet insurer's benefit limits as you compare insurance plans. This condition limits the amount of money you can be reimbursed during a year or throughout the lifetime of your pet.
As noted above, PetFirst offers three different benefit limits: $2,000, $5,000, and $10,000. These are the maximum amounts Pet First Pet Insurance will reimburse you per policy year.
PetFirst does not impose a per-incident or per-illness benefit limit but the annual limits can still restrict your policy's performance if your pet gets sick or injured more than a couple times per year.
Reimbursement Method
PetFirst can set your reimbursement rate at 70%, 80%, and 90% for covered procedures and vet visits. Most of the best pet insurance providers have similar reimbursement structures.
Only Figo offers a 100% reimbursement level of all the pet insurance companies that we reviewed.
A plan with 90% reimbursement costs the most in monthly premiums than a plan with 70% or 80%.
Deductible
Pet First is among a handful of pet insurers that charge per-incident deductibles instead of annual deductibles. You can choose a per-incident deductible of $50, $100, $250, or $500.
Per-incident deductibles are lower but you may have to pay the deductible more than once per year if your pet has a variety of ailments and accidents.
Per-incident deductibles can pay off when your pet has a single, chronic condition. For example, if your dog has a recurring ear infection, you pay a deductible for the first claim only. After that, your deductible is met for the next ear infection of the year.
However, if your dog recovers from the ear infection but has a bladder stone and needs a scan, you'll have to meet the deductible all over again before PetFirst will pay that claim.
PetFirst allows you to upgrade or downgrade coverage, including your deductible, at any time during your policy.
Real Cost Savings from Healthy Paws Clients
Artemis
Healthy Paws saved his parents
$2,194
Artemis had a severe ear infection and needed to visit both the regular vet and a specialist, multiple times. After medication and a few follow-up visits, she recovered well and is now doing great!
How Much Does PetFirst Pet Insurance Cost?
PetFirst's plans currently start at $17 per month for dog insurance and $9 per month for cat insurance. These prices are lower than average, but they provide the most basic level of accident and illness coverage with no wellness coverage.
A more generous plan from PetFirst will cost significantly more, often costing more than comparable plans from other pet insurers.
However, PetFirst offers some nice discounts which can get premiums back in line with the industry average:
Available Discounts:
$10 to $20 off for pet parents who purchase their pet health insurance policy online at petfirst.com.
5% to 10% corporate employee member discount
10% animal care employee discount
5% military discount
5% discount when adding another pet
10% discount on your third pet
By paying your entire annual bill upfront, you can save $24 per year ($2 per month).
PetFirst vs Healthy Paws Pet Insurance Compared
PetFirst offers a number o discounts and flashy low rate offers vs Healthy Paws. Currently, Healthy Paws are the company to beat if you have a young crossbred dog or cat. 
Check out how Pet First compares to its competitors:
Petplan vs. PetFirst Pet Insurance
PetFirst vs. Healthy Paws Pet Insurance
How To File A Claim
Like almost any pet insurance provider, Pet First does not pay your vet directly. The company reimburses you after you pay the vet bill.
After paying the vet you'd submit a claim form along with medical records and receipts within 90 days.
There are several ways to submit your claim and veterinary records, including PetFirst's online MyPets portal, email, fax, or standard mail.
Once the company has processed your claim, PetFirst Pet Insurance will send you a reimbursement check by mail, usually within two weeks of the date the company receives your request for reimbursement.
On the surface, Pet First's claims process is hassle-free. But customer reviews on Yelp and BBB show a lot of customers have been disappointed by rejected claims.
In most cases, claims are denied because of pre-existing conditions, failure to complete the waiting period, or un-met deductibles.
Before buying your policy, make sure you understand how the plan works. As you compare pet insurance, always read the fine print.
Pet First Pet Insurance Enrollment and Waiting Period
PetFirst has the shortest waiting period for accidents and illnesses. Pet insurance rarely covers genetic conditions like hip dysplasia within the first year of enrollment.
But PetFirst covers it after only 14 days. Here's a breakdown of the company's waiting periods:
Accidents: 1 day
Illnesses: 14 days
Hip dysplasia: 14 days
Patellar luxations: 14 days
Cruciate ligaments: 6 months
Intervertebral discs and other disc diseases: 1 year
Petfirst Pet Insurance has a painless and lenient enrollment process when compared to other pet insurance companies.
First, they do not require a vet exam before enrolling. And their accident coverage begins at midnight on the day of enrollment.
There is no fee to cancel.
Your dog or cat must be at least 8 weeks old to enroll and as we mentioned, there is no upper age limit for your pets.
As is standard for most pet insurance providers, PetFirst gives you a 30-day free-look period.
The free-look period means that if you change your mind after enrolling, you can get a full refund. This helps if you are not sure if your dog or cat's illness is a pre-existing condition and have time to confirm.
PetFirst Pet Insurance Frequently Asked Questions and Answers
Does PetFirst Cover Cruciate Ligament Issues?
Yes, all of PetFirst's plans cover cruciate ligament issues throughout the life of your pet after the 6-month waiting period — as long as they aren't pre-existing conditions.
If the condition is pre-existing — even if it begins during the 6-month waiting period — PetFirst will not cover it.
Does Your Pet Need A Vet Exam To Qualify For Coverage?
No. PetFirst does not require a vet exam to qualify for your coverage to begin.
Does PetFirst Pet InsuranceOffer Any Discounts?
If you enroll multiple pets in a family plan, you can save an average of 30%.
Opt to pay a whole year's bill at once and save $24.
Have a healthy pet? You may qualify for a one percent discount off your premium for every year your dog or cat goes claim free.
You can also purchase online and receive up to $20 off your purchase.
Does PetFirst Cover Spaying And Neutering?
PetFirst does not cover the cost of spaying and neutering unless you opt into the wellness care rider.
You'll need to have the rider already in place in order to receive reimbursement for spaying and neutering. You couldn't adjust your plan to buy the rider during the same year of the procedure.
What Is A Pre-Existing Condition?
Good question. Pre-existing conditions are accidents or illnesses that have shown signs of being present before the start of your pet's coverage (or during the policy's waiting period).
You don't need a formal diagnosis for a condition to qualify as pre-existing.
All pet insurance companies will not include a pre-existing condition.
Who Decides If a Condition is Pre-Existing?
PetFirst reviews each claim individually. Pre-existing conditions may be eligible for PetFirst Pet Insurance review if your vet hasn't observed any signs or symptoms for a while.
How Do You Get In Touch With PetFirst?
You can either go to their site or give them a call Monday through Friday, 8 am to 9 pm Eastern time and Saturday, 10 am to 6 pm Eastern. Call toll free: 866-937-7387.
Other articles you may find helpful: 
Is Exotic Pet Insurance Necessary? 
The Best Pet Insurance By State 
Fun Facts, Dog FAQ's, And Unsolicited Dog Advice
5 Training Commands to Save Your Dog's Life
The Ultimate Guide to Safe Foods for Dogs
You may find helpful one of our other Best Pet Insurance Reviews which include over 35 top insurers compared with cheap and affordable pet insurance and discounted mixed breed pet insurance.