We love our pets like our family.  And when we add a furry member to our home, there are many things to think about to keep them happy and in good shape.
The best pet insurance companies aim to help you do just that.
… to help your pets live long and healthy lives!
What if suddenly, despite all your efforts, your dog or cat gets ill and ends up in the hospital?  You would do anything possible to make sure your pet gets the proper care, but this could leave you with an exorbitant medical bill that you just can't afford.
Unfortunately, many pet owners can only choose euthanasia at this point.
That just shouldn't be!
It is precisely this kind of scenario why many pet owners are looking to purchase the best pet insurance possible.
10 Best Pet Insurance Companies of 2021
Here are the top 10 providers of the best pet insurance:
Our pets bring us so much joy and we want them to live long, healthy lives. Here are the best companies to help make that wish a reality.
Healthy Paws
Healthy Paws is Your Best Option For Great Coverage, Pricing, and Customer Service!
Healthy Paws is one of the most popular pet insurance companies for pet owners because they offer unlimited benefits, a deductible that you only have to meet once a year and excellent customer reviews.
Healthy Paws insurance, underwritten by The Chubb Group, also has the best rating possible from the Better Business Bureau (BBB) of A +. It doesn't get much better than that!
COVERAGE OFFERED
Healthy Paws offers exceptionally comprehensive coverage with its offer of unlimited payouts. That can be extremely helpful if you have a sick pet that needs treatment or one with a severe injury.
Healthy Paws will cover any accident or condition that is not pre-existing. They are very generous with their coverage of hereditary or congenital conditions which is not common among the best of pet insurers.
Healthy Paws offers alternative therapies as well as physical therapy, hydrotherapy and chiropractic services which have become increasingly popular today.
BENEFIT LIMITS OFFERED
Healthy Paws, as mentioned above, offers policies with unlimited benefits, not only annually, but for your cat or dogs' lifetime.
They are so generous that there isn't a limit on incidents. For example, if your dog has to go to the vet multiple times for a leg injury, Healthy Paws won't put a cap on it. The unlimited benefit option is included in all plans.
DEDUCTIBLE CHOICES
Healthy Paws offers an annual deductible which you pay one time a year at the date of enrollment. Healthy Paws offers various deductibles which, in effect, will help you budget your premium rates.
Related: 10 Things You Must Know Before You Buy Pet Insurance
REIMBURSEMENT PERCENTAGES
You have a choice of three different reimbursement levels: 70%, 80%, or 90% when you enroll, and Healthy Paws reimburse you based on the actual veterinary bill after you have met your deductible.
CLAIMS PROCESS AND CUSTOMER SERVICE
Healthy Paws has the reputation of having claims filed super quickly. You can upload your claim online or through their Healthy Paws mobile app.
AVERAGE MONTHLY PREMIUM RATES
The average monthly premium for dogs is $33 and $17 for cats.
Figo Pet Insurance
Figo started offering pet insurance in 2012. They are a part of Google's Tech Hub Network which makes it a bit more technology focused than the others. Markel American Insurance Company underwrites its policies.
The Better Business Bureau gives them an A+
COVERAGE OFFERED
Figo has three levels of coverage most of which are on the expensive side. The lowest level plan offers coverage for accident and illnesses like most other pet insurance providers. However, what makes them unique is they provide coverage for vet exams, alternative therapies, and more.
Their more expensive plan even adds a lost pet reward to help you find your pet if he or she ever gets lost! And if you schedule a trip and need to cancel it due to your pet's illness, Figo also has that covered.
BENEFIT LIMITS OFFERED
Figo does not offer unlimited coverage in all of its plans, only the more expensive one. You have a choice of $10,000, $14,000 up to unlimited depending on the policy you choose. Figo, like Healthy Paws, does not put on a limit on per-incident benefits.
DEDUCTIBLE CHOICES
Figo works on an annual deductible and starts as low as $50 and goes as high as $500. Figo will waive the annual deductible if your pet has a life-saving emergency.
REIMBURSEMENT PERCENTAGES
Figo is the only pet insurer that we have reviews that offers a 100% reimbursement rate. Of course, you will pay for that option. Otherwise, you can choose from 70% to 90%. Figo will reimburse its customers on the veterinarian invoice.
CLAIMES PROCESS AND CUSTOMER SERVICE
Figo is one of the few providers that offer a paperless claim process. Figo's Pet Cloud, their mobile app, makes covering a claim quick and efficient. You can upload your pets' medical records on their app and get customer service questions answers.
Their claims are typically processed in a few days and reimbursed right after that if you have signed up with a direct deposit.
AVERAGE MONTHLY PREMIUM RATES
Figo's plans tend to be a bit pricier than others, but they do offer more for the increase in price. The average starting monthly premium rate for dogs is $49 and for cats is $29.
Nationwide Pet Insurance
Nationwide Is Your Best Option For Largest Provider (Including Birds)!
Nationwide, the largest pet insurer in the United States holds a Better Business Bureau rating of A+.
COVERAGE OFFERED
Nationwide's Whole Pet with Wellness Plan is an extremely comprehensive policy offered for your dogs and cats.
Because it adds wellness to the typical plan, you can get coverage for everything including vet visits, diagnostic plans, and more. If you just want a standard policy, however, the Major Medical plan is more in line with other standard plans we have reviewed.
These are both offered as separate plans.
BENEFIT LIMITS OFFERED
The more expensive Whole Pet plan offers unlimited benefits, while the less costly plans have a spendable annual limit. Typically, they set a cap on what can be spent on a condition or illness. That is referred to as a benefit schedule.
DEDUCTIBLE CHOICES
Nationwide has only one annual deductible choice of $250. This can be problematic if you want to set your own annual deductible rate.
REIMBURSEMENT PERCENTAGES
You can get a 90% reimbursement on their most expensive plan. As mentioned above, the less expensive plans are reimbursed on a schedule of benefits. You would not want this option if your pet has a serious disease and needs multiple vet visits to treat it.
CLAIMS PROCESS AND CUSTOMER SERVICE
The reviews have been mixed on Nationwide. Similar to the other pet insurance companies, you can submit your claim online or even fax it. Nationwide claims you will be reimbursed within two weeks.
AVERAGE MONTHLY PREMIUM RATES
The Whole Pet with Wellness plans typically start around $59 for dogs and $31 for cats. The Major Medical plan currently starts at about $35 for dogs and $19 for cats.
Also worth noting, In 2015, VPI Pet Insurance was rebranded as Nationwide Pet Insurance.
You can also read here our comparison of Nationwide vs. PetPremium.
Embrace Pet Insurance
Embrace Is Your Best Option For Great Customer Service!
Embrace policies are another popular choice among consumers. They also have an A + rating by the Better Business Bureau.
COVERAGE OFFERED
Like most of the providers we reviewed, Embrace has a standard plan which includes coverage of accidents and illness. Embrace also offers coverage of alternative treatments.
It also includes treatments not usually covered by other insurers, including alternative treatments, behavioral therapy, and prosthetic limbs. You can also purchase a pet wellness plan, or if you want prescription drugs covered, you will have to pay more for these.
BENEFIT LIMITS OFFERED
Embrace offers a choice of annual benefit limits starting at $5,000 – $30,000 for online enrollment, or unlimited via a phone enrollment, giving customers more room to customize their options and lower their premiums.
DEDUCTIBLE CHOICES
Embrace offers some different deductible choices from $200, $300, $500, $750 and $1,000. These deductible ae met annually at the policy renewal.
REIMBURSEMENT PERCENTAGES
Embrace offers reimbursement levels from 70% to 90% which gives consumers a choice.
CLAIMS PROCESS AND CUSTOMER SERVICE
Embrace has excellent customer service, and its reviews are incredibly positive. Benefit claims can be uploaded online, or you can download their mobile app available on android and IOS, or drop it in the mail. You can get reimbursed much faster if you set up a direct deposit.
AVERAGE MONTHLY PREMIUM RATES
Embrace's prices are in line with the other pet insurance providers we reviewed. The monthly premium rates for dogs averages $12.95 per month and for cats $8.95.
DISCOUNTS
Embrace also offers a 5% discount if your pet has been spayed before signing up (only available in NY). They also extend a discount of $50 per month, which they call their healthy pet deductible, which is offered to pet parents if there are no reimbursements received during the year!
Petplan
Petplan Is Your Best Option For Premium Plans!
Underwritten by AGCS Marine Insurance Co., Petplan Pet Insurance holds an A+ rating with the BBB. Petplan has been offering a variety of health insurance plans for pets in the US since 2009.
COVERAGE OFFERED
Petplan offers very comprehensive coverage for your dog or cat that includes all accident and illness related conditions with no restrictions on hereditary or congenital conditions.
Its coverage includes hospital stays, advanced testing, and non-routine veterinary exams. It will also cover dental injury and incidences of periodontal disease.
BENEFIT LIMITS OFFERED
Petplan also offers unlimited coverage like Healthy Paws. You can choose among annual benefit limits from $2,500 to $25,000, but only unlimited is offered in their most expensive plans.
This gives you the flexibility of picking a benefit limit that most closely reflects the potential needs of your pet based on its breed and the types and costs of conditions it is susceptible to.
DEDUCTIBLE CHOICES
Petplan sets itself apart from other insurers by offering one of the most customizable deductible options in the market.
It allows policyholders to choose between an annual or "per condition" deductible. They also offer different deductible amounts, which start as low as $100 and go all the way up to $2,500 in $50 increments.
REIMBURSEMENT PERCENTAGES
Petplan reimburses your cost based on the veterinarian bill. After your deductible has been met, they will reimburse you at a 70%, 80%, or 90% rate, depending on which you chose during enrollment.
CLAIMS PROCESS AND CUSTOMER SERVICE
Petplan claims that their reimbursement timeframe is 30 days. Though, this can be expedited by using their mobile app to submit your claim.
AVERAGE MONTHLY PREMIUM RATES
The average monthly premium for dogs is $29 and cats $18.
DISCOUNTS:
Online Registration
Military Personnel
Medical Service Pets
Pets Best
Pets Best Pet Insurance has been in the insurance business for cats and dogs since 2005. American Pet Insurance Company underwrites pets Best policies, and the company has an A+ rating with the BBB.
COVERAGE OFFERED
All of Pets Best's plans include standard coverage for:
Accidents
Illnesses
Emergency Care
Hereditary Conditions (that are not pre-existing)
They also include coverage for prescription drugs, that is not typically found in other policies.
Its top two plans are the Elite and Plus Plans, including coverage for:
Exam Fees
Chiropractic Treatment
Rehab Therapies
Acupuncture
BENEFIT LIMITS OFFERED
There is not much maneuvering when it comes to Pets Best's annual limits. It only offers unlimited benefits on its top-tier Elite plan. As for the other two plans, they each have a reasonable annual benefit limit of $5,000.
DEDUCTIBLE CHOICES
Pets Best's deductibles range from $50 to $1,000 allowing you to customize your costs further.
REIMBURSEMENT PERCENTAGES
Their reimbursement percentages are relatively standard at 70%, 80%, and 90%. They are paid on the invoice.
CLAIMS PROCESS AND CUSTOMER SERVICE
Pets Best claims their processing time is incredibly fast and will pay out claims within one week. Customers can speed up their claims process by submitting them electronically and signing up for a direct deposit. They will also not increase your premium due to the number or types of claims you submit during the year.
AVERAGE MONTHLY PREMIUM RATES
Their low tiered plans are competitive, while their more comprehensive Elite plan can be a little pricey for some. Plans for dogs currently start around $30, and cat plans start at about $17. Its wellness plans can be added for approximately $16 a month.
PetFirst
PetFirst has been offering pet insurance since 2004. American Alternative Insurance Corp. underwrites PetFirst policies, and the company is A+ rated by the BBB.
COVERAGE OFFERED
PetFirst's coverage is relatively standard; though, it is one of the only insurers that does not have a waiting period for certain conditions such as:
Hip Dysplasia
Orthopedic Conditions
Several other conditions that many insurers won't even cover!
A wellness plan is available at an additional charge.
BENEFIT LIMITS OFFERED
Unlimited Annual Benefits are something that PetFirst does not offer. You can choose between a $5,000, $10,000 and $20,000 benefit. The $20,000 benefit limit option can be as, or even more, expansive as unlimited plans offered by another insurer. However, unlimited is ideal.
DEDUCTIBLE CHOICES
PetFirst offers the lowest deductible available. You can choose between a $50, $100, $250 and $500 deductible.
REIMBURSEMENT PERCENTAGES
PetFirst offers three reimbursement options – 70%, 80%, and 90%.
CLAIMS PROCESS AND CUSTOMER SERVICE
PetFirst offers a standard claims process – paying your bill then submitting a claim form along with invoices and receipts by dropping them in the mail or faxing it to them.
AVERAGE MONTHLY PREMIUM RATES
Plans currently start at $17 per month for dog insurance and $9 per month for cat insurance. The upper-tier plans tend to be pricier than similar plans offered by other insurers.
DISCOUNTS
You can earn a $20 discount for purchasing your policy online.
PetFirst offers a discount every year you don't file a claim which is a bonus, and they won't raise your premium based on the number of claims you file.
PetPremium
PetPremium, underwritten by Fairmont Specialty Agency, offers pet insurance in the United States.
COVERAGE OFFERED
Pet Premium offers Accident only coverage and what they call Total coverage. The company also provides two different levels of wellness plans that covers spaying, neutering, and even dental cleanings.
Although the wellness plans are comprehensive, the two standard plans are pretty run-of-the-mill.
BENEFIT LIMITS OFFERED
PetPremium offers benefit limits from $2,500 to unlimited. The higher the benefit limit you choose, the higher you pay for your monthly premium. The limits mentioned are only for the company's Accident-only and Total plans. PetPremium's other plans have set per-incident limits.
DEDUCTIBLE CHOICES
PetPremium gives you three choices of deductibles: $100, $250 and $500. It's nice to have a few options, but most of the others we have reviewed gives you a wider range of deductible choices.
REIMBURSEMENT PERCENTAGES
PetPremium's Accident only and Total coverage will reimburse you your choice of 70%, 80%, or 90% of your actual veterinarian's invoice.
CLAIMS PROCESS AND CUSTOMER SERVICE
You can download your claim form on PetPremium's site, fax or mail it back. PetPremium's typically reimburses you within 30 days of the claim. However, you are not offered the option of filing the claim online or through a mobile app like some of our other providers.
AVERAGE MONTHLY PREMIUM RATES
PetPremium has some of the cheapest coverage we have found for dogs and cats. However, this low price applies to its "level" policies that have low per-incident caps. The average monthly starting premium for dogs is $12 per month and for cats is $9 per month.
Trupanion
Trupanion, located in Seattle, Washington, sells pet insurance for dogs and cats. Trupanion started in Canada and now offers pet insurance in the United States and Puerto Rico. They have an A+ rating with the Better Business Bureau.
COVERAGE OFFERED
Trupanion offers comprehensive coverage and even has coverage for medical prescriptions as well as prescription foods. Trupanion has a coverage level to help the owner and is called "owner assistance" coverage.
This coverage includes trip cancellation, advertising, and rewards for a lost pet and even alternative therapies such as hydrotherapy and chemotherapy. You do, however, need to pay more for this option.
BENEFIT LIMITS OFFERED
Trupanion offers unlimited benefits for almost any illness or condition your pet may suffer during the year or during their lifetime. That is an excellent and unique option, but it might not be for Unlimited benefit plans tend to help keep the monthly premium rates lower.
DEDUCTIBLE CHOICES
Trupanion is unique from all the other plans because they offer a per-incident lifetime deductible. That means that your deductible for a specific condition will not reset each policy year.
For a given illness or condition, like allergies, you can get unlimited benefits for the rest of your dog or cat's life for allergies or even cancer. You can also choose no deductible, which is extremely rare among providers.
REIMBURSEMENT PERCENTAGES
Trupanion doesn't offer other reimbursement percentage options besides 90%. While this reimbursement percentage is rather generous, it limits the policyholder's ability to fully customize their premium.
CLAIMS PROCESS AND CUSTOMER SERVICE
Trupanion claims are usually processed within two months. While this is longer than the other providers, what sets Trupanion apart is they pay your vet or hospital directly.
That is a huge benefit as you will never be waiting to be reimbursed for a medical bill. On the customer service side, their reviews have been a bit mixed. Some love them, and some are not exactly pleased with what claim or condition gets reimbursed.
AVERAGE MONTHLY PREMIUM RATES
Although Trupanion's premiums are on the high end of the spectrum, their comprehensive coverage is similar to those offered by other insurers for up to $20 less a month. The average starting monthly premium for dogs is $59, and for cats, it's $32.
ASPCA Pet Insurance
The ASPCA is a North American non-profit organization whose mission is to prevent animal cruelty. They began offering pet insurance policies through the Hartville Pet Insurance Group in 2006.
COVERAGE OFFERED
ASPCA offers three different plan options for your pet.
Accident-Only Plan: The most affordable pet insurance coverage option.
Mid-Tier Plan: Covers injuries and non-congenital illnesses.
Top-Tier Plan: Covers genetic and behavioral conditions.
ASPCA's plans will also cover most medical treatments including:
Exam Fees
Testing
Surgery
Hospitalization
Medication
Vaccinations
As an add-on policy, you can also purchase preventative care coverage.
BENEFIT LIMITS OFFERED
ASPCA offers annual per-incident reimbursement caps. The limit is dependent upon which plan you have.
Accident-Only Plan: Covers up to $2,500 per incident
Most Comprehensive Plan: Covers up to $5,000 per incident/per year
Another huge benefit of ASPCA is they are one of the best pet insurance companies when it comes to waiting periods.  In fact, they have no waiting period for accidental injury coverage.  Meaning, if you get coverage secured today and your dog incurs injuries resulting in medical bills tomorrow, your dog is covered!  (Most companies have a two to five day waiting period for accidental coverage and 14 days for illnesses).
DEDUCTIBLE CHOICES
There are three different deductible options: $100, $250, and $500.
All of which are multi-incident and annual. For instance, if your pet has two different medical issues in the same year, you will only pay one deductible per year. Not a deductible per each issue that arises.
REIMBURSEMENT PERCENTAGES
ASPCA will reimburse anywhere from 70% to 90%. These are typically standard reimbursement rates for most pet insurance providers.
CLAIMS PROCESS AND CUSTOMER SERVICE
Claims can be submitted online, by snail mail, or fax it in! Most claims will be processed within 16 days. You will be reimbursed by direct deposit or by receiving a check in the mail.
AVERAGE MONTHLY PREMIUM RATES
The ASPCA's pet insurance plan is pricier than similar options. There are plans on our list that offer similar coverage for less, such as Healthy Paws and Embrace. The average starting premium for a dog is $50, and for a cat, it's $21.
Why Should You Purchase Pet Insurance?
A pet insurance policy is one that will cover any unexpected accident or illness in your dog or cat or bird.
It is the reassurance that if your dog or cat gets in an accident or is suddenly sick, you can pay your medical bill without going into debt. That last thing anyone wants is to choose between your dog and cat's livelihood because you can't pay for a massive medical bill.
One of the most prominent pet insurance authorities in the nation, NAPHIA, quotes that the total number of insured pets in the U.S. and Canada is over 2 million and counting.
This represents an average market increase of 17% per year according to the just-released 2018 NAPHIA State of the Industry Report (SOI). As veterinary costs are increasing each year, it is not uncommon for something as simple as an injured dog or cat paw to cost more than $10,000. So this is why it can be valuable to purchase pet insurance.
In this guide on pet insurance, we want to help you navigate the different pet insurance plans by explaining the different coverage options, what they mean, how the policies work, what they cover, what to look for in a policy, how much they cost, and the best pet insurance providers.
How Can You Find The Best Pet Insurance?
The best pet insurance policies will typically reimburse you for anything between 70% and 90% of the cost of your entire medical bill.
That does not include annual vet visits, called preventative care, but will cover visits related to accidents, illnesses or ongoing diseases like cancer or diabetes.
It's important to find a policy that offers coverage for illnesses as well as hereditary and congenital conditions.
It's important to note that there are no pet insurance companies currently covering pre-existing conditions. That is why most pet insurance providers agree that the best time to enroll your pet is when they are young and healthy.
What Does Pet Insurance Cover?
To make sure that you have the pet insurance coverage that you need, we recommend that you get a pet health insurance policy that covers the following:
Accidents & Illnesses
The broadest coverage available includes injuries and illnesses.
Injuries can include broken bones, bite wounds, and swallowed objects. Covered illnesses include infections, diabetes, teeth and gum issues, and urinary issues. Many policies also cover cancer, but they may charge extra for that option.
Hereditary, Congenital & Chronic Conditions
If your pet has hereditary, chronic or ongoing conditions, it will have to meet specific criteria to be eligible.
Each insurer's criteria may be different, so you will need to check with insurers to see how your pet could qualify for benefits. Alternatively, if your pet is of a particular breed that is predisposed to certain illnesses, make sure your pet will get coverage before the condition appears.
Diagnostic Tests
With many policies, imaging services such as x-rays and MRIs are covered under the injury portion of the policy.
Emergency Care
If your pet is suddenly hurt or injured after hours and needs emergency care, you want to be sure that he or she is covered by any vet hospital or veterinarian in the United States.
Specialist Care
If your pet needs to see an ear specialist or any other specialized care, most plans will cover these costs.
Hospitalization
Similar to emergency care, this should be included for any hospital even when you travel.
Real Cost Savings from Healthy Paws Clients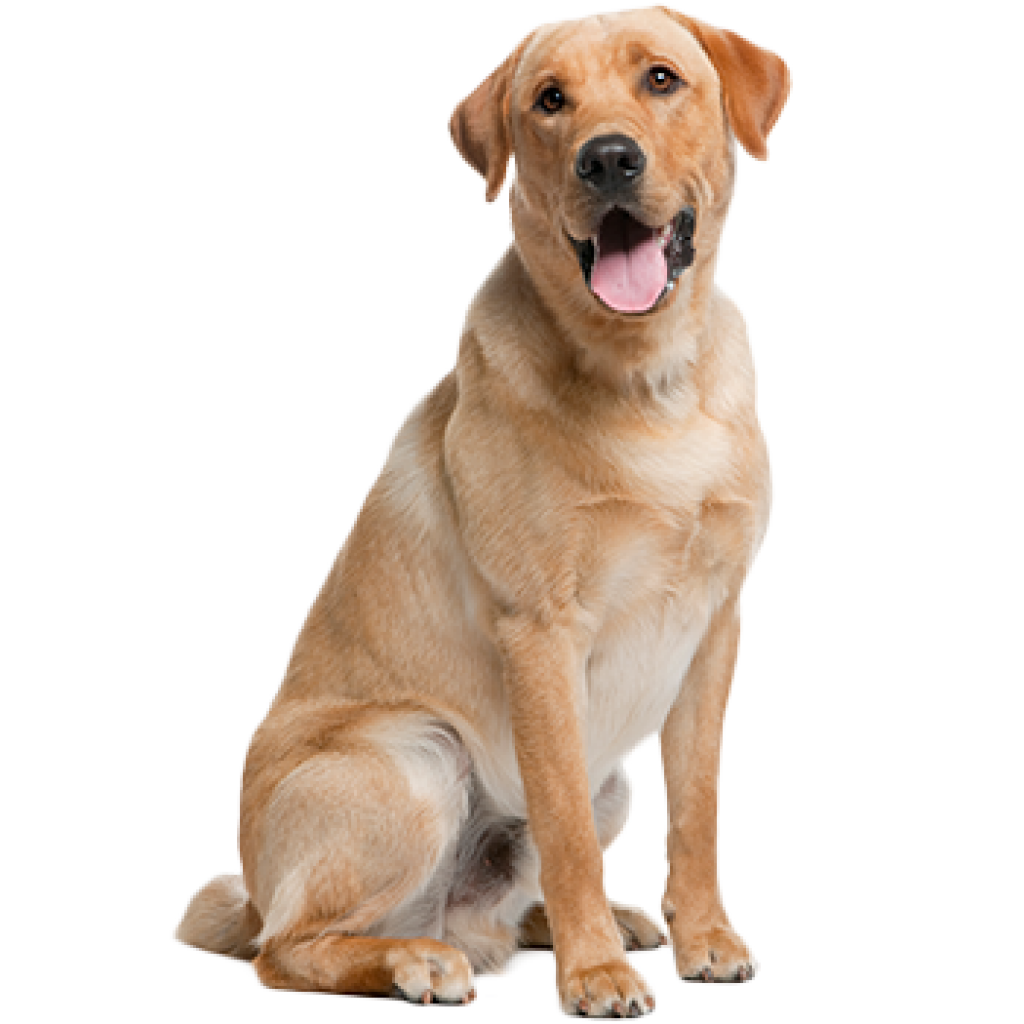 Samson
Healthy Paws saved his parents
$4,310
The playful pup Samson tore his ACL in a lively game of fetch. After surgery and rehabilitation, Samson is back to being active and never turns down a game of fetch!
Prescription Medication
The cost of pet medications can add up, so it's important to see how they're covered under the policy. The best pet insurance policies include coverage for prescription medication.
Surgery
Surgery can be costly and is covered differently from policy to policy. The best plans will include it.
Alternative Therapies
For pets that don't respond to traditional treatments, alternative therapies such as acupuncture and hydrotherapy are used by some veterinarians. Not all policies cover alternative therapy, so if you think you might ever need it, this coverage can be added to your policy for an added premium
What Pet Insurance Typically Does Not Cover
Most policies, if not all of them, don't cover pre-existing conditions.
These include any injury or illness that existed before your purchased your pet insurance policy. Some examples of a pre-existing condition would be hip dysplasia.
Labradors tend to have hip issues, and if the illness is now an issue with your dog, no pet insurance provider will cover it.
That's why it's essential to insure your pets when they are young.
Anything related to pregnancy or birth.
Any routine, preventive or planned treatments, including flea, tick, and worm treatments, vaccines, grooming, and claw-clipping.
Spaying and neutering are additional services typically not covered under standard pet insurance plans. If these services are important to you, look for a plan that offers a wellness package comprising checkups, flea and tick medications, vaccinations, and other treatments typically excluded from regular plans.
Many pet insurance policies won't cover dental treatment unless your pet's teeth were damaged in an accident, that is.
Shots and vaccinations are typically not covered under standard pet policies, yet there are some providers offering wellness policies that include vaccines, shots, and neutering. These, of course, have a higher cost.
Most insurers won't offer coverage for procedures thought to be cruel or inhumane such as ear cropping, claw removal, or tail docking.
Real Cost Savings from Healthy Paws Clients
Artemis
Healthy Paws saved his parents
$2,194
Artemis had a severe ear infection and needed to visit both the regular vet and a specialist, multiple times. After medication and a few follow-up visits, she recovered well and is now doing great!
Pet Insurance Coverage Explained
One of the most important things to consider when purchasing pet insurance is the coverage the company offers.
It's always recommended to choose the most well-rounded comprehensive coverage available to make sure your pet gets the care they need when getting sick or injured.
All top pet insurance providers have three different variations of coverage and are listed in the order of our preference:
Comprehensive Pet Insurance
Comprehensive pet insurance is one that includes almost any type of accident or illness and should be your first choice of coverage. It will typically include accidents, broken bones, swallowed objects, cancer, diabetes, ear infections, and numerous other conditions or occurrences.
Comprehensive medical coverages will give you peace of mind and the coverage you want because it typically covers all medical issues or accidents that might happen to your pet.
For example, if your dog has diabetes and is being treated for it, you'll want to make sure your dog will continue to receive treatment when the policy ends that year as well as the following year. Alternatively, if your cat has kidney disease, you want a plan that will cover your cat for all the treatment necessary. That's the real reason you want to purchase pet insurance.
Pet Insurance With Wellness
Wellness coverage can be alluring because it offers coverage for some of the more routine and preventative procedures. Wellness coverage will increase your monthly premium rates for procedures that tend to be less expensive and easily payable by you.
Furthermore, wellness coverage is an add-on policy and may not be worth the cost. You want to be reimbursed for the more expensive medical bills and keep your monthly premiums down.
Accident Only Pet Insurance
Accidents only coverage is just that. It only covers accidents like broken bones, swallowed objects, and other accident-related illnesses. However, the best pet insurance companies offer accidents and illness in all their most basic plans which is why we don't recommend it.
Other Factors to Consider to Find the Best Pet Insurance Companies
Choice of Veterinarian
With pet insurance, you should have a range of veterinarian choices including your current veterinarian. Some plans will only cover their specific in-network veterinarian or specialists.
Still, you don't want to choose a policy that limits you.  Many of the top pet insurance companies include any vet or specialist of your choice.
No Limits of Conditions
Make sure to choose a policy that doesn't set a specific limit on conditions. Some plans set an annual maximum for covered expenses.
Since you can't predict the future, you'll want to have that amount be reimbursable for whatever may come up. For example, if your dog eats chocolate or something he shouldn't, you want to make sure this or any medical emergency won't' have a limit.
And then you're stuck with the bill, or at least a portion of it. That is why unlimited benefits and no caps on conditions are our favorite.
Does Pet Insurance Cover Prescription Medication, Diets and Supplements?
Prescription medication is usually covered in the base policy. Prescription diets and supplements are typically not covered, although plans from Trupanion do include a limited amount of both.
Does Your Pet Insurance Provider Offer Dental Care?
Most pet insurance plans do not include teeth cleaning or any dental care.
If your dog or cats has an accident and their teeth are hurt in the process, most standard policies will cover that.
Does Pet Insurance Cover Alternative Therapy Options?
Not all pet insurance companies offer alternative therapy coverage, so if this is important to you, it can be added to your monthly premium rate.
Healthy Paws does provide alternative therapy which will usually include hydrotherapy, acupuncture, massage and other different types of treatment which have become increasingly popular, particularly in older pets.
Is Your Pet's Breed Covered For Any Pre-Existing Conditions
It's always best to find out from your veterinarian if your breed is pre-disposed to any medical condition that might develop later in life. Boxers and other flat-faced dogs, for example, tend to have issues with their breathing called Brachycephalic Airway Syndrome and you want to make sure your dog is covered in the event this occurs.
Does your policy cover that possibility?
Pet Insurance Benefit Limits
When choosing a new pet insurance provider, Benefit limits or pay-outs are very important to understand when you choose a new pet insurance provider. There are different limits in each plan, and you want to make sure you know the exact pay-out that you can be reimbursed.
Some pet insurance companies offer unlimited benefits while others might limit the benefits annually, per condition or over the life of our pet.
The best plan will offer unlimited lifetime benefits, meaning they don't have payout caps. With veterinary costs increasing steadily, it's not unusual for a standard procedure to cost anywhere from $10,000 to $20,000, and you're going to want to be prepared.
Even something as simple as a quick hospital stay can get expensive, that's the main reason you want to insure your pet.
Here are the four different pet insurance benefit levels that you can choose from:
Unlimited Lifetime: Once you pay your annual deductible, there is no upper limit the company will pay to cover your pet's medical bills or emergencies. Healthy Paws offers unlimited benefits under all their plans which is always the best way to go.
Annual Maximum: Some companies will cap their payouts on an annual basis (e.g., $15,000/year). Once you reach that limit, you'll stop being eligible for medical care reimbursement for that year.
Annual Per Incident: This is the maximum amount that the pet insurance company will pay for a particular illness, condition, or medical procedure in a year.
Lifetime Maximum: The lifetime maximum is the most your insurance company will pay out (either in total or per condition) during your pet's lifetime. And you can quickly hit the benefit limit if your pet has an illness or chronic condition.
Pet Insurance Deductibles
Simply put, your deductible is the amount you'll have to pay out of pocket before you're eligible for reimbursement from your insurance carrier. Every insurance company offers several deductible options to choose from; however, a higher deductible will mean lower monthly premiums.
Here are the types of pet insurance deductibles:
Annual Deductible
The deductible is the amount that must be met (average deductible amounts range from $250 to $500) before your pet insurance starts to reimburse you. After you've reached your deductible, your pet insurance plan kicks in to reimburse you between 70% and 90% of all your medical bills (depending on your reimbursement choice). The deductible resets when the plan year is over. The annual deductible is broader in its coverage which is why it is our preferred. You shouldn't confuse your deductible amount with your co-payment.
Co-Payment
A co-payment (often referred to as co-pay), is the percentage of the total medical expense you pay once your deductible amount has been met. This is how it works: If your vet bill is $5,000, your deductible is $500, and your co-pay is 20% (meaning you chose an 80% reimbursement level), you would pay your $500 deductible and a co-pay of $900 (20 % off the $4,500 balance). Your insurer will then reimburse you $3,600 to cover the rest of the medical bill. After the deductible is met, your co-pay will be off the total amount of the bill (if you choose the annual deductible option).
Per Condition Lifetime
The pre-condition lifetime gives you a breakdown and limit of deductibles by the condition or illness. Once that deductible is met, the pet insurance provider will pay out for that condition for the rest of the dog or cats' life. This can be a good option for a dog or cat that has cancer.
Note that Healthy Paws, one of the best pet insurance companies on our list, has no lifetime limit.  Click here to get a quote from Healthy Paws.
Per Condition Annual
Per condition annual will specify condition limits. The deductible resets annually.
Reimbursements
Reimbursement refers to the percentage of the vet bill an insurance company will refund you for.
Most plans allow customers to choose between three reimbursement options:
Actual Cost
Actual cost means that, once you have satisfied your deductible, you will be paid a percentage (i.e., 70 – 90%) of your vet bill. This is the model most plans follow to allow the customer to choose the percentage of their choice. That works best because it pays vet bills in full.
Benefit Schedules
Benefit schedules are usually not our favorite as they set a maximum amount that your dog or can get reimbursed for under certain conditions. So if your dog, for example, injures his paw twice in the same year, you will be paying the balance of the bill due to the set limit.
"Usual and Customary"
This reimbursement model is not ideal because it allows the pet insurance company to dictate what is "usual and customary" for a condition and not what the actual vet bill is.
Now that you know what to look for in pet insurance, let's talk about the real cost of pet insurance.
Waiting Periods
Pet insurance policies typically require a waiting period once you have enrolled your pet. Here's how it works. You need to wait anywhere from 2 days to 14 days to make sure that your pet is exactly as healthy as you claim.
It's an exploratory process where they make sure your pet doesn't have any pre-existing condition that you didn't disclose. Once that period ends, you will get coverage. However, if your pet gets sick or hurts during that period, your dog or cat won't be covered.
For congenital or hereditary diseases the waiting period is usually between six months to a year, depending on the policy.
Can You Sign Up For A New Policy With More Than One Pet?
Absolutely. Make sure the pet insurance company has the ability to insure all your pets under one policy. In fact, some pet insurance companies will even offer a discount if you sign up multiple pets at once.
Pet Insurance Cost
So, how much is pet insurance? For most, the price of a pet insurance policy is a significant factor. After all, you want to get the best overall coverage at the best price.
The monthly premium for pet insurance de depending on your pet's breed, the age of your dog or cat and the city or state where you live. The monthly premium can range from as little as $9 to over $250.
Most plans, however, are between $30 and $50 per month for a good level of coverage. For dogs, the average monthly premium range is between $25 and $75 while for cats it ranges between $15 and $45.
In general, insurance for dogs tends to be more expensive than for cats because they tend to be outdoors more often and are more susceptible to illnesses and injuries.
Factors That Will Affect Your Pet Insurance Cost:
Age: As a general rule, the older the animal, the more expensive the insurance premium (try to insure your pet early in life).
Species: Again, insurance for dogs tends to be more expensive than insurance for cats because they tend to spend more time outdoors and are therefore more susceptible to illnesses and injuries.
Health: Healthy pets are less expensive than those with inherent issues.
Breed: Certain breeds are more expensive than others due to their potential hereditary issues.
Location: Veterinary costs tend to be higher in cities and metropolitan areas. The same goes for pet insurance premiums.
Deductible: Higher deductibles translate to lower premiums and vice versa. Deductibles amounts can range anywhere from $100 to a whopping $1,500. For most policies, the standard deductible is $250.
Coverage Limits: As a general rule, policies that offer higher coverage limits come with higher premiums.
Reimbursement Percentage: Reimbursement percentages for most pet insurance policies stand at around 80%. Policies that reimburse at a higher rate tend to charge higher premiums. To find the best policy for your pet, you'll need to look at the premium amount you're quoted against the coverage each provider offers for your specific cat or dog's health risk or potential issues.
How To Get The Best Coverage For Your Pet
Compare
If you would like to see how the insurance policies compare, take a look at our pet insurance comparison chart which makes it easy to compare pet insurance plans and pricing.
If you are looking for the lowest prices, check out our best cheap pet insurance companies.
Get Quotes
Have a list of questions ready and make sure to get quotes for a few different pet insurance providers. Talk to the customer service reps and make sure you get all your questions answered. Not only can this help you with your questions, but you can also get a feel for their customer service standards.
Make sure to explore other options as well, such as CareCredit's Pet Health Card.
Insure Your Dog Or Cat When They Are Kittens Or Puppies
The best time to purchase pet insurance is when your dog or cat is young before most hereditary conditions or any illness exists. If you adopt an older dog or cat, get them insured as soon as possible if it makes sense for you.
Your Veterinarian Should Be A Great Source Of Guidance To Help You
Your veterinarian is always a great person to talk to before you insure your pet. They can help you see if your dog or cat is pre-disposed to any illness or if there's any health issue they might already have. And, of course, make sure your vet is covered by the insurance policy that you want to purchase.
Pet Insurance Companies That Didn't Make Our Top 10 List:
There are many excellent providers that didn't quite make our list of best pet insurance companies.  Here are some of our favorites:
Other articles you may find helpful: 
Is Exotic Pet Insurance Necessary? 
The Best Pet Insurance By State 
Fun Facts, Dog FAQ's, And Unsolicited Dog Advice
5 Training Commands to Save Your Dog's Life
The Ultimate Guide to Safe Foods for Dogs