Introduction
TrustedPals, a trademark of Marsh USA, Inc., was founded in 2019 with policies underwritten by Zurich American Insurance Company. Though new to the pet insurance industry, Zurich is no stranger to consumer commercial insurance and risk management. The company was founded in 1872 in Switzerland and wrote its first U.S. insurance policy in 1913.
TrustedPals offers pet insurance and wellness plans for your dog or cat. Unlike other pet insurance companies, TrustedPals goal is to make pet insurance more transparent and provide easier choices for coverage.
TrustedPals pet insurance has solid customer ratings across several top review websites:
Trustpilot:

4.4 / 5 stars with 26 reviews

ConsumerAffairs:

4.9 / 5 stars with 22 ratings

Consumer Advocate:

4.3 / 5 stars with 29 reviews
With high ratings and the backing of a star commercial insurance provider, is TrustedPals a good option for your pet's insurance? Here's a breakdown of the health plans offered, coverage details, and cost.
Need Pet Insurance?
FACT: Pet insurance pays up to 90% of vet bills when your pet is sick or injured!
TrustedPals Health Plans
Most pet insurance companies offer different plan options when shopping for coverage for your dog or cat. You can choose between an accident-only plan or comprehensive coverage, which includes accidents and illnesses.
At TrustedPals, they want to limit the guesswork involved in choosing the right plan for your pet. They only offer the comprehensive coverage pet plan with the option to add on a wellness plan for an additional cost.
You also get the option to pay the premium monthly or annually. You won't get a discount for paying the full year up front, but you'll avoid the $1 monthly transaction fee.
Medical Conditions Covered by TrustedPals
Here are the covered expenses provided in TrustedPals comprehensive accident and illness pet insurance.
Physical Exams
Not all pet insurance companies provide coverage for physical exams, but TrustedPals does. They also don't require you have your pet seen by a vet prior to getting coverage like others do.
Accidents
Whether your pet is young or old, accidents can happen at any time. After the waiting period is over, your pet is covered for any accidents, including:
Broken bones

Cuts

Bite wounds

Poisoning

Teeth broken during an accident
Illnesses
Pre-existing conditions are accidents or illnesses that happened before your pet insurance plan went into effect. They aren't covered, but any other illnesses and diseases are, subject to the policy benefit limits. Illnesses can include:
Thyroid issues

Diabetes

Kidney problems

Cancer

Asthma

Allergies
Real Cost Savings from Healthy Paws Clients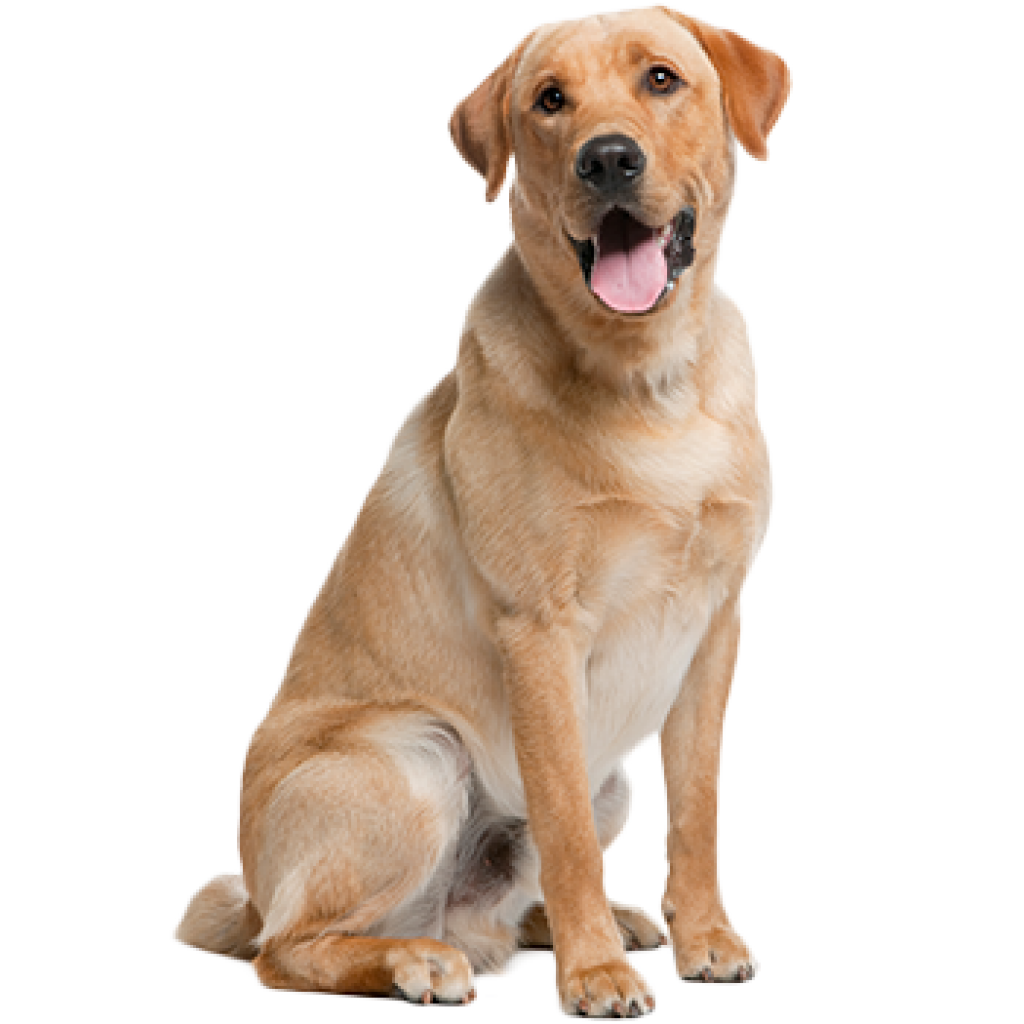 Samson
Healthy Paws saved his parents
$4,310
The playful pup Samson tore his ACL in a lively game of fetch. After surgery and rehabilitation, Samson is back to being active and never turns down a game of fetch!
Prescriptions
TrustedPals comprehensive pet insurance plan offers a wide range of covered prescription costs:
Behavioral training, therapy, or treatment

Medications

Nutritional supplements

Pet food
It doesn't matter where you purchase these items, but they have to be prescribed by a vet to treat an illness or injury.
Alternative and Holistic Treatments
Sometimes, your pet will respond better to alternative treatments instead of medications. If your pet prescribes non-traditional therapies like acupuncture or hydrotherapy, it's covered.
Breeding and Pregnancy
While there is no coverage for breeding and pregnancy, the pet insurance plan will cover an illness your pet has as a direct result to their pregnancy.
Chronic and Hereditary Conditions
These types of illnesses and injuries are treatable but can't be cured. As long as the condition is covered and not considered a pre-existing condition, your pet will get lifetime care subject to your policy benefits.
Pet Death
No one wants to think about when their pet is going to leave in the future, but one thing that makes TrustedPals pet insurance stand out is their additional benefits for pet death.
If your pet dies while the pet insurance is in force, they will pay any euthanasia costs plus burial or cremation expenses up to $250.
If you purchased your pet from a breeder or rescue, you will also get a death benefit of $150. However, if you have a receipt proving how much you paid, you can get reimbursed up to $1,000. Pets euthanized as the result of an illness or dogs over 8-years-old and cats over 10-years-old are not eligible for this death benefit.
Related: 10 Things You Must Know Before You Buy Pet Insurance
Wellness Plan
When getting a quote for a pet insurance plan, you have the option to include a wellness plan for an additional fee. A wellness plan covers:
Annual wellness exam

Preventative care:

Flea/tick/heartworm medications

Certain testing
There's only one option for the wellness plan, which will reimburse up to $750 per plan year for eligible vet costs.
These costs are not covered under the comprehensive pet insurance plan. If you want preventative care coverage, pay the extra premium for the wellness plan.
Benefit Limits
TrustedPals pet insurance offers several options to choose from at different price points. Depending on your pet's age and breed, they may not be eligible for all benefit limits and options.
There are several annual maximum coverage limits to choose from:
$4,000

$8,000

$15,000

Unlimited
The reimbursement percentage chosen is the amount TrustedPals will reimburse for covered expenses:
You can also choose an annual deductible which is the amount you have to pay towards covered expenses before TrustedPals will reimburse:
When choosing a pet insurance plan, the more expenses you want TrustedPals to reimburse, the more you'll pay on a monthly or annual basis. According to the TrustedPals website, you can't choose a $0 deductible with 100% reimbursement, no matter your pet's age.
TrustedPals Reimbursement Method
To get reimbursed from your TrustedPals pet insurance policy, you first need to pay for the vet services. After that, you can file a claim online and wait to get reimbursed.
We spoke with Joe, a customer service rep with TrustedPals, and he advised there are two ways to get reimbursed:
TrustedPals will

mail you a check

once they have approved the claim.

TrustedPals will

directly deposit

the reimbursement amount into your checking account.
If you prefer the faster option #2, Joe's advice is to set up the ACH information as soon as you can so you don't forget and get quicker reimbursements.
Deductibles
When purchasing coverage for pet insurance with a company like TrustedPals, be mindful of the deductible you choose. The deductible you choose is the amount you have to pay towards covered expenses before TrustedPals will start to reimburse.
The higher the deductible, the more you will pay out of pocket, but the lower your premium will be. It's important to submit all vet bills as a claim, even if you're not sure there's coverage. They will credit anything allowed towards your deductible, which can get you closer to reimbursement.
The deductible restarts every year on your anniversary date and the policy automatically renews as long as you continue to pay. Keep your anniversary date handy so you can prepare for higher out-of-pocket costs after renewal.
Real Cost Savings from Healthy Paws Clients
Artemis
Healthy Paws saved his parents
$2,194
Artemis had a severe ear infection and needed to visit both the regular vet and a specialist, multiple times. After medication and a few follow-up visits, she recovered well and is now doing great!
TrustedPals Pet Insurance Cost
Are you ready to find out what pet insurance with TrustedPals costs? We ran a few scenarios to give you an idea of what to expect to pay for premiums.
TrustedPals doesn't care if your dog or cat is male or female, but you have to enter their breed, age, and the zip code where you live to get a quote. With TrustedPals, you get all the options no matter how old your pet is, which is not always the case with other pet insurance companies.
For a small mixed breed between 11 and 30 pounds and between 8 weeks and 11 months old living in College Park, Maryland, here are the costs:
Unlimited annual amount, 90% reimbursement, $100 deductible:

$67 per month, $25 to add on the wellness plan.

$8,000 annual limit, 80% reimbursement, $0 deductible:

$53 per month, $26 for wellness plan add-on.

$4,000 annual limit, 70% reimbursement, $250 deductible:

$33 per month, $18 wellness plan
For the same mixed breed dog at six years old, here are the cost breakdowns:
Unlimited annual amount, 90% reimbursement, $100 deductible:

$95 per month, $36 to add on the wellness plan.

$8,000 annual limit, 80% reimbursement, $0 deductible:

$76 per month, $38 for wellness plan add-on.

$4,000 annual limit, 70% reimbursement, $250 deductible:

$48 per month, $26 wellness plan
Let's say you're late to the game and that same dog is now 12-years-old and you're looking for coverage:
Unlimited annual amount, 90% reimbursement, $100 deductible:

$169 per month, $65 to add on the wellness plan.

$8,000 annual limit, 80% reimbursement, $0 deductible:

$135 per month, $67 for wellness plan add-on.

$4,000 annual limit, 70% reimbursement, $250 deductible:

$85 per month, $47 wellness plan
How To File A Claim With TrustedPals
Filing a Claim with TrustedPals pet insurance is really easy to do. After you've paid for vet services, get a digital copy (or take a picture with your phone) of the bill with breakdowns of what they saw your pet for, then:
Log into your online Pawtal.

Answer a few questions about your pet's vet visit.

Upload a copy of the vet bill.
If you'd rather call in your claim, you can do that, too. Call TrustedPals pet insurance at (800) 358-3801. Office hours are 8AM to 7PM Monday thru Friday and 11AM to 3PM on Saturday.
That's it! TrustedPals will review the bill and pay out based on your policy limits and maximums. Turn around time is 10 business days or less, though the website states they reimburse most claims in less time.
Enrollment & Waiting Period
Coverage begins the day you make your first payment on your TrustedPals pet insurance policy. However, like most pet insurance companies, there is a waiting period before the coverage you selected can be used.
With TrustedPals, the waiting period is 14 days from the date coverage begins. This is the same for all covered accidents or illnesses, except cruciate ligaments and hip dysplasia. For these two conditions, the waiting period is 12 months. As long as your pet isn't seen or treated for either of these issues, coverage begins on the anniversary of the insurance policy's first renewal.
TrustedPals FAQ's
Can I See Any Vet?
Yes! You can see any veterinarian without telling us first. They just have to be registered and licensed in the state they practice.
Oh, and the vet can't be you or an immediate family member (spouse, sibling, parent), even if they are registered and licensed.
Can I Get Any Discounts?
Yes, TrustedPals offers a few discount options. If you have multiple pets, you have to get a separate pet insurance policy for each, but you get a 5% discount.
If your pet is a service animal, you are also eligible for a 5% discount. You can also get a 5% discount if the owner of the pet and policy are:
Active military or a veteran

Work in a vet clinic

A vet student

First responder
Though this discount is not offered in New York or Tennessee.
How Do I Refer Friends and Family?
TrustedPals makes it easy. Simply log into your Pawtal account and fill out the online referral form. TrustedPals will email your friend or family member with a referral code. If they enter your referral code when they purchase a pet insurance policy, you'll receive a $25 gift card voucher in your email!
Are Vet Fees Covered?
Yes! As long as your pet is being diagnosed or treated for an injury or illness. If not, routine vet visit fees are only covered if you purchased the additional wellness plan.
Summary
TrustedPals has been offering pet insurance since 2019 and has solid customer reviews and feedback. They aim to uncomplicate the process by only offering comprehensive pet coverage and a wellness plan. Pets young and old are eligible for all benefit limit options at different price points.
The claims process is easy with the online portal, and pet parents opting for direct deposit by submitting bank account info will get reimbursed fast. There are benefit options to meet almost any budget, with clear and well-defined pet insurance coverage explanations, so you know exactly what's covered and not covered.
Other articles you may find helpful:
Is Exotic Pet Insurance Necessary?
The Best Pet Insurance By State
Fun Facts, Dog FAQ's, And Unsolicited Dog Advice
5 Training Commands to Save Your Dog's Life
The Ultimate Guide to Safe Foods for Dogs
You may find helpful one of our other Best Pet Insurance Reviews which include over 35 top insurers compared with cheap and affordable pet insurance and discounted mixed breed pet insurance.