VCA CareClub Review
Free Car Insurance Comparison
Compare Quotes From Top Companies and Save
Secured with SHA-256 Encryption
UPDATED: Jul 5, 2022
Pet Insurance U receives compensation from the third parties included on this site. This includes payment for clicks from our site to insurance providers' sites and quote requests generated. Our rankings and reviews are not affected by payments from the insurance companies. The compensation we receive allows the site to be free and regularly updated. Our goal is to review every pet insurance provider, but not all companies are listed on the site.
And many of the companies we review do not pay us anything. We simply rate, compare and review their plan because we feel it will be valuable to you. Our reviews are guaranteed to be unbiased, professional and advertising compensation does not influence rankings.
As pet owners, you want to make sure your pet's life is long and enjoyable. There are numerous plans that make sure your pet stays a happy and healthy pet.
Pet care costs in the United States are rising. Most animal hospital visits can cost a fortune, especially if your pet needs emergency surgery or a spay/neuter surgery. Having a pet health care policy can lend you peace of mind knowing your pet is covered AND your wallet.
Starting in 1986 in Los Angeles as one Veterinary Centers of America as one vet clinic, it has grown into a large, publicly-traded company known as VCA, Inc. VCA CareClub wellness plans are not just preventative veterinary care. They offer other treatments and services that could make it worthwhile for VCA careclub members.
With whatever plan you choose, the vet visits are unlimited and there are many other services for your dog or cat's long term health.
VCA CareClub is not pet insurance that offers comprehensive accident and illness coverage.
We would recommend Healthy Paws as the #1 pet health insurance provider!
Need Pet Insurance?
FACT: Pet insurance pays up to 90% of vet bills when your pet is sick or injured!
How Does VCA CareClub Work?
VCA CareClub is not an accident and illness pet insurance, but wellness and preventative care.  It's similar in scope to what Banfield Hospitals via PetSmart offers.
If you'd like to compare VCA rates to insurance that covers accident and illness, we recommend you visit our sample pet insurance quote page for 1 to 2 year old dogs or click here if you have a 3 to 5 year old dog.
The idea behind the VCA Care Club is that if you take your cat or dog to the vet regularly, your pet's health will overall be greater for his or her life.  And, hopefully, prevent long term illness.
All of their wellness plans include a minimum of the following:
2 Annual vet exams
Unlimited wellness exams
Diagnostics
Dental Cleaning
Heartworm
Urinalysis
Enter your ZIP code below to view companies that have cheap pet insurance rates.
Secured with SHA-256 Encryption
VCA CareClub Plan Options
The plans are broken down by services offered depending on your dog or cat's stage of life.
Junior Paws Plan: For Puppies and Kittens
This wellness plan is for puppies and kittens up to 12 months old known as the Junior Paws Plans.
Junior Paws Plan Includes:
3 wellness exams each year
All the recommended puppy/kitten vaccinations
Diagnostic testing
Spaying
Neutering
Microchipping
Adult Paws Plan: For Adult Dogs and Cats
This wellness plan is for adult dogs and cats ages 7 months to 6 years old and is known as the Adult Paws Plan.
Adult Paws Plan Includes:
1 annual wellness exam
1 semi-annual wellness exam
1 dental cleaning (including cost of anesthesia)
Diagnostic exams for early disease detection
Heartworm testing
All recommended vaccines
This plan also includes unlimited exams to care for skin, coat, weight, or any health issues.
Real Cost Savings from PetFirst Clients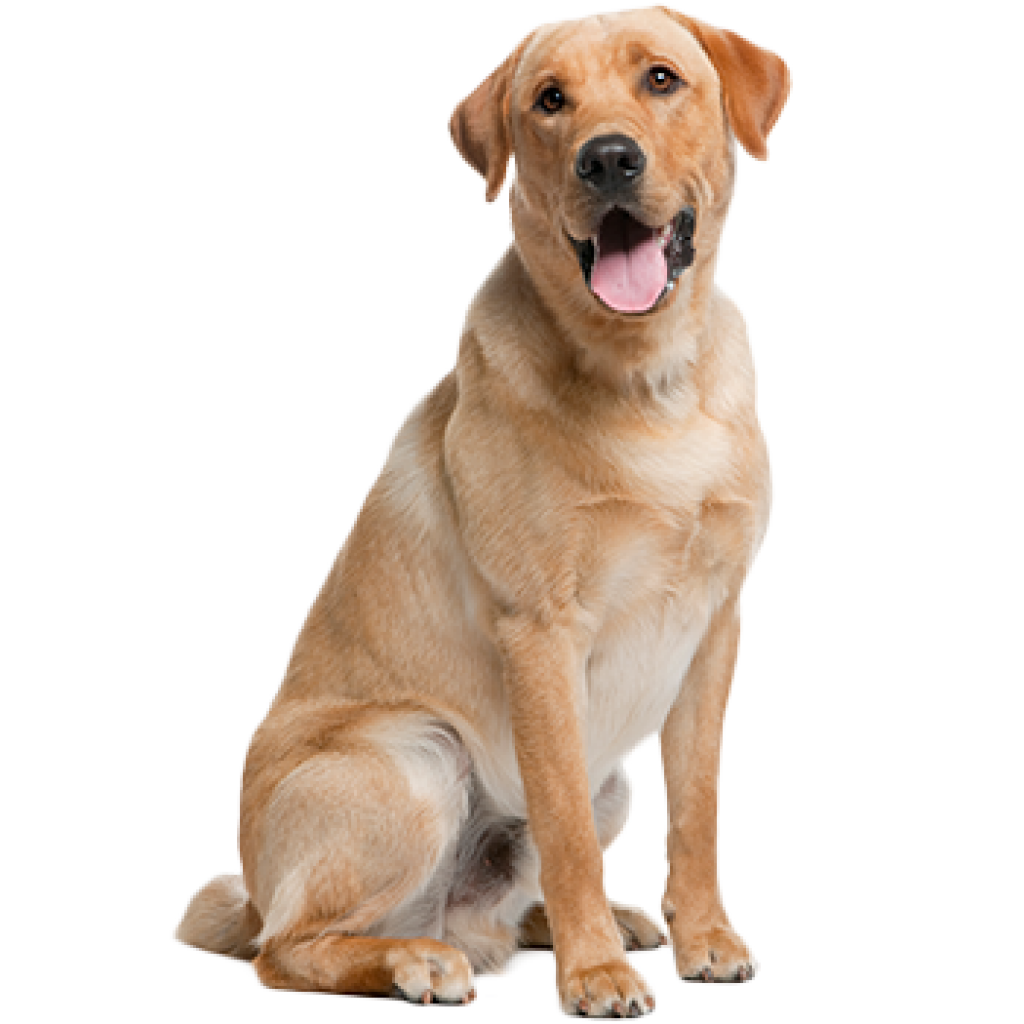 Luna
PetFirst saved his parents
$6,712
A happy energetic Luna one morning couldn't hold her food down. After months of multiple costly vet visits to specialists and an endoscopy, the problem was discovered and fixed. Luna put 22 pounds back on in no time and her parents were grateful for having PetFirst by their side to pay the bills.
Senior Paws Plan: For Senior Dogs and Cats
This plan is for senior dogs and cats ages 7 years and older. and is also called the Senior Paws Plan.
Senior Paws Plan Includes:
1 annual wellness exam
1 semi-annual wellness exam
1 dental cleaning (including the cost of anesthesia)
Diagnostic exams for early disease detection
Heartworm testing
All recommended vaccines
Blood pressure tests
5 chest and x-ray exams
This also includes unlimited exams to care for skin, coat, weight, or any health issues.
All plans also include potential savings on products that are commonly used for your pets, i.e. certain flea medications and a reward program to save more.
Hereditary And Congenital Coverage
All of their policies are preventative and therefore can be used towards a hereditary or congenital condition that your pet may have.
Related: 10 Things You Must Know Before You Buy Pet Insurance
Chronic Conditions
Some chronic conditions are covered under all their wellness plans such as allergies or flea treatment.
There are some chronic conditions that might be limited depending on the findings of their veterinarians.
Enter your ZIP code below to view companies that have cheap pet insurance rates.
Secured with SHA-256 Encryption
Benefit Limits
The limits are not financial, but more of a specification of the number of procedures that your cat or dog can use during the year.
Therefore you can have your pet's teeth cleaned, various vaccinations without having to worry about hitting a cost limit.
Deductible
There is no deductible associated with any of the plans which are a benefit of wellness plans.
This is similar in scope to most wellness plans in other pet insurance companies, but VCA Care Club offers a lot more services and there is no spending limit.
VCA CareClub Cost
VCA CareClub starts at $50 a month to join.
As mentioned above, you do get other discounts for various common pet products.
However, it isn't clear if they will raise the prices after a year.  And, there is no discount if you enroll multiple pets.
Enter your ZIP code below to view companies that have cheap pet insurance rates.
Secured with SHA-256 Encryption
Claims Process
There are no claims to fill out when utilizing VCA CareClub which makes it really easy. You just go to one of the many VCA pet hospitals and you will be covered.
Enrollment And Waiting Periods
There are no waiting lists to enroll in their wellness plans which is similar to all wellness plans.
Puppies and kittens are welcome at any age and there is no upper age limit.
Real Cost Savings from PetFirst Clients
Gidget
PetFirst saved his parents
$2,194
Artemis was a beautiful and friendly cat to all who were willing to pet him. Unfortunately, he developed feline diabetes which required regular vet visits and medications that his Mother could not otherwise afford on her fixed income. Having PetFirst insurance, she called and discussed the problem with a friendly PetFirst agent. To her surprise, she found out that Artemis' ongoing required vet visits and medication would be covered by his PetFirst insurance. Artemis was able to live out the rest of his life with proper medical care and medicines thanks to PetFirst insurance.
FAQ
How can you decide what tests to take on the different wellness options?
The wellness plans are planned to coincide with the different life stages from kitten and puppyhood to senior cats and dogs.
Your VCA vet can help detail for you the specifics of what tests and procedures are necessary for our dog and cat.
It could even vary to the state you live in as some climates have more heartworm or tapeworm pandemics.
Are there any restrictions under the Wellness Plans?
Some chronic care and hereditary treatments might be limited depending on the scope of the illness.
The whole premise is to keep your pet well but doesn't necessarily treat illness.
How do wellness plans differ from pet insurance?
The wellness plans are preventative in scope and cover essentially routine procedures.
Pet insurance, on the other hand, covers all illness and injuries up to 90% depending on the plan you choose.
VCA CareClub makes sure to point out that this is not medical insurance for your pet.
And, while an added bonus and great wellness coverage, a pet insurance plan will certainly cover more and at a lesser price.
How does a wellness plan work for puppies and kittens?
When you first adopt or bring home a kitten or puppy, they are required to have many vaccinations and spaying and neutering.
All the necessary requirements and procedures fall under the VCA CareClub kitten and puppy plans.
Do their plans reimburse for prescriptions and prescription food?
No.  You don't get most prescriptions or prescribed food, but you do get a discount after spending a certain amount under their rewards program.
How long is the contract?
The wellness plans are one year and renewed annually and you pay on a monthly basis.  Or you can pay the entire year upfront.
What are customers saying about VCA CareClub?
The reviews have been mixed. Some customers love it and consider it a bargain, while others say it is a rip-off and that their prices are raised every year without warning.
Do they offer any other services?
There is a live VCA chat line where, through their app, you can get answers to any health concerns regarding your pet.
Enter your ZIP code below to view companies that have cheap pet insurance rates.
Secured with SHA-256 Encryption
VCA CareClub Top Highlights
750+ VCA Animal Hospital Choices through vcahospitals.com
A proactive approach to pet health
Comprehensive wellness plans
Unlimited vet visits
No exclusions for treatment
Enroll immediately
Is VCA CareClub for Your Pet?
VCA CareClub is an interesting concept and can be a good plan for very young dogs or cats.
However, with a price tag at $50 a month (minimum), you want to be sure that you use the services offered.
One dental cleaning a year will offset the cost, but there are many other procedures that you can simply pay out of pocket.
Another thing to consider is if you would really take advantage of all the treatments and procedures offered because it means multiple vet visits each year to use the services.
And that wouldn't even cover your pet if he or she gets sick or injured!
Our recommendation would be to put that extra care money towards a pet insurance policy.
They also offer a mobile app called myvca that you can download on your apple or android phone's app store, giving you healthcare reminders, medical records, 24/7 vet in call service, and more.
Need to update your phone number? You can use the app for that as well as add your credit card to draft your account. Just log into your app using your myvca username and password or use your google or Facebook log in.
The premiums tend to be less than the price of the VCA Care Club and will really give you coverage if your pet gets hurt or sick.
Take a look for yourself at VCA CareClub and see if you think it's a good fit for you.
Or if you decide to go the pet insurance route, take a look at our best pet insurance plans to give you some ideas of where to start!
Other articles you may find helpful: 
Is Exotic Pet Insurance Necessary? 
The Best Pet Insurance By State 
Fun Facts, Dog FAQ, And Unsolicited Dog Advice
5 Training Commands to Save Your Dog's Life
The Ultimate Guide to Safe Foods for Dogs
You may find helpful one of our other Best Pet Insurance Reviews which include over 35 top insurers compared with cheap and affordable pet insurance and discounted mixed breed pet insurance. 
We are a free online resource for anyone interested in learning more about pet insurance. Our goal is to be an objective, third-party resource for everything pet insurance related. We update our site regularly, and all content is reviewed by pet insurance experts.