CareCredit Pet Health Card Review
Free Car Insurance Comparison
Compare Quotes From Top Companies and Save
Secured with SHA-256 Encryption
UPDATED: Jun 10, 2021
Pet Insurance U receives compensation from the third parties included on this site. This includes payment for clicks from our site to insurance providers' sites and quote requests generated. Our rankings and reviews are not affected by payments from the insurance companies. The compensation we receive allows the site to be free and regularly updated. Our goal is to review every pet insurance provider, but not all companies are listed on the site.
And many of the companies we review do not pay us anything. We simply rate, compare and review their plan because we feel it will be valuable to you. Our reviews are guaranteed to be unbiased, professional and advertising compensation does not influence rankings.
Most pet owners know how expensive medical costs can become for our pets.
Both when taking your pet to the vet for a simple annual exam or if he or she encounters an unexpected accident or condition, the medical bill can become expensive.
If you don't have the money to pay for it up front, then you are in a severe predicament.
And that is where a CareCredit Pet Health Card can be a lifesaver.
Need Pet Insurance?
FACT: Pet insurance pays up to 90% of vet bills when your pet is sick or injured!
What Is A CareCredit Pet Health Card?
Imagine a credit card made especially for pets' healthcare needs. That is CareCredit.
By allowing owners to pay medical bills on a monthly basis rather than all at once, it can be a huge help in covering many of those costly treatments and expensive procedures.
It is a credit card for your pet's healthcare that can be used for any of your pet's procedures.
Enter your ZIP code below to view companies that have cheap pet insurance rates.
Secured with SHA-256 Encryption
How Does CareCredit Pet Health Card Work?
You can apply for a CareCredit card and once accepted, you can use it right away.
Before signing up for the card, you should make sure your veterinarian or preferred animal hospital takes it.
And then you can use the credit card for your dog or cat's procedure or check-up.
The CareCredit card can be used for the following:
Routine Veterinary Visits
Annual Check-ups
Teeth Cleaning
Fleas
Deworming
Rehab
Medication
Diagnostics
Microchipping
The Card Can Also Be Used For Chronic Procedures and Surgeries:
Chemotherapy
Veterinary Surgery and Emergencies
Spaying and Neutering
Surgical Procedures
Hip Dysplasia Surgery
What's The Difference Between Pet Insurance And A CareCredit Card?
Pet insurance is more than just a policy to cover the unexpected occurrence in your dog or cat. Really, it is the peace of mind that comes from knowing that your dog or cat is protected if he or she has an accident or falls ill, with a smaller cost to you.
Aside from the adage about curiosity and cats, most pets will get into mischief or become sick at some point, and the last thing you want is to have an unexpected $10,000 emergency room bill that you can't pay.
Pet insurance requires you paying a monthly premium, deductible, and co-pay.
A good pet insurance plan will reimburse your vet bills anywhere from 80 to 90% of the expenses incurred for vet visits that have to do with illness, ongoing medical conditions, and accidents.
Related: 10 Things You Must Know Before You Buy Pet Insurance
Therefore, if you encounter a large medical bill, you will have to cover a portion of the invoice (usually about two-thirds), but you won't be held responsible for all of it.
Pet insurance, however, does not cover pre-existing conditions, which is an illness, injury, or condition that presented symptoms before the pet insurance policy took effect (including during any waiting periods). This term also includes the recurrence of any condition your pet displayed before enrollment.
A CareCredit card is a credit card you can use to pay for any medical condition or procedure at your vet's office or at an animal hospital.
However, you will have to pay for the entire amount of the bill and not just a portion of it as you would if enrolled in a pet insurance policy.
Advantages Of A CareCredit Pet Health Card?
The are many benefits to a CareCredit card, it can be used for:
Surgical procedures
Cosmetic procedures
Medication
Equipment
All provided the veterinarian accepts it.
Pet insurance, for its part, just covers:
Accidents
Illnesses
Some surgeries
CareCredit can be used for a number of things, such as:
Routine vet appointments
Spaying or Neutering procedures
Pre-existing conditions
The last of which is hardly ever covered by pet insurance.
Veterinary procedures and even visits can get expensive.
Since the cumulative cost of every visit can reach hundreds of dollars, between vaccinations, routine exams, teeth cleanings, and common medications like deworming pills, it's no wonder that most pet parents need assistance paying their furry friend's bills.
Having a CareCredit card does help.
You can use it time and time again for your pet, as well as for human procedures, such as:
LASIK Eye Surgery
Dentistry
Chiropractic
Cosmetic Procedures
The real benefit of a CareCredit card, as opposed to a non-pet oriented credit card, is that the pet parent may never pay any interest, dependent upon the time it takes to pay off the balance.
For instance, if the bill or procedure is $8,000, no interest is charged at all, provided total amount is paid off within the designated period.
CareCredit has financing options available for a variety of terms (6-, 12-, 18-, or 24-months), with zero interest on payments under $200, so long as you meet your minimum monthly payments, and clear the balance completely when the promotional period ends.
Charges that exceed $1,000 qualify for 24-, 36-, or 48-month promotional periods for pet parents who prefer fixed monthly payments. The APR would be 14.90% until paid in full.
Charges that exceed $2,500 qualify for a 60-month promotional offer, with fixed monthly payments. As above, the APR would still be 14.90% until paid in full.
Real Cost Savings from PetFirst Clients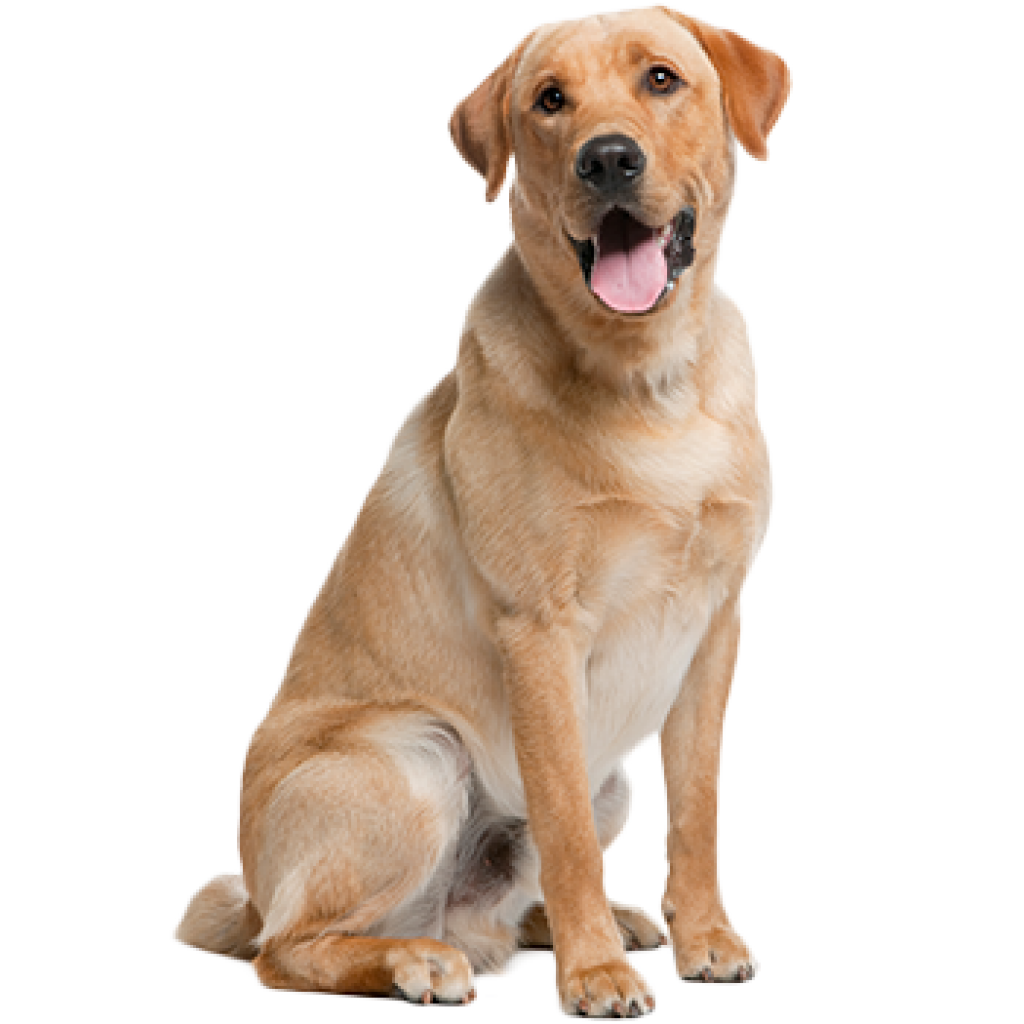 Luna
PetFirst saved his parents
$6,712
A happy energetic Luna one morning couldn't hold her food down. After months of multiple costly vet visits to specialists and an endoscopy, the problem was discovered and fixed. Luna put 22 pounds back on in no time and her parents were grateful for having PetFirst by their side to pay the bills.
Enter your ZIP code below to view companies that have cheap pet insurance rates.
Secured with SHA-256 Encryption
Disadvantages Of A CareCredit Pet Health Card?
One of the disadvantages of a CareCredit card is that just like any other credit card, your interest rate can be higher depending on your credit. Likewise, any late payments will affect your credit score.
CareCredit promotes special financing options as one of the main motivations to sign up with them.
If the balance isn't paid off within the term period, interest will be charged on the original balance, rather than the remaining one.
If the purchase isn't paid off in full by the end of the promotional period, customers will be charged retroactive interest from the date of the original purchase, at an APR of 26.99%.
Keep in mind that just paying the recommended minimum monthly payment won't necessarily be enough to fully pay off the balance before the end of the special financing period.
Make sure to do the math to make sure you're paying enough each month to make the most of interest-free financing.
Who Is CareCredit Best For?
Remember that if there's still part of the balance at the end of the promotional period, CareCredit will begin charging interest from the time of purchase, so it's best to use the card only if you are entirely sure that you'll be able to pay for the purchase within that time frame.
Therefore, using CareCredit may be a good idea if you have already saved up the cash for a surgical or veterinary procedure, as you can continue earning interest on it in your savings account.
By accumulating interest on your savings and paying 0% interest with CareCredit, you can even save money on your medical bill.
Bear in mind that life can take unexpected turns, and there's always a chance that something may happen out of the blue, causing you to be unable to afford to pay off your CareCredit balance as you'd originally planned. This should, therefore, be approached with caution.
What Are Some Other Options To CareCredit?
Regular Credit Card With 0% Financing For Balance Transfers Or Purchases
The market is full of credit cards with 0% interest rates between six and 21 months, that don't require that their customers pay their balances in full in order to avoid interest from the original date of purchase.
Another possibility is transferring your balance before the end of the 0% interest period, so you can keep your rate low.
Chances are, even if you choose to keep your balance on that credit card, its interest rate will probably be lower than the 26.99% offered by CareCredit.
Real Cost Savings from PetFirst Clients
Gidget
PetFirst saved his parents
$2,194
Artemis was a beautiful and friendly cat to all who were willing to pet him. Unfortunately, he developed feline diabetes which required regular vet visits and medications that his Mother could not otherwise afford on her fixed income. Having PetFirst insurance, she called and discussed the problem with a friendly PetFirst agent. To her surprise, she found out that Artemis' ongoing required vet visits and medication would be covered by his PetFirst insurance. Artemis was able to live out the rest of his life with proper medical care and medicines thanks to PetFirst insurance.
Pet Assure
Contrary to what you may think, PetAssure is not pet health insurance, but rather a discount plan that offers a 25% reduction on all vet-provided medical care, including:
Dental Care
Spaying and Neutering
Emergency Care
The membership pays for itself the more you use it.
It which is good for those owners of multiple pets that can't afford to maintain premiums on more than one dog or cat. Reviews for PetAssure are consistently positive, especially when it's used for pre-existing conditions which aren't covered by insurance.
Though not all vets participate in the program, it's easy to check before enrolling if there's an office near you that does take the card.
United PetCare
United PetCare is a membership savings program.
Members will receive lower rates for:
Regular Visits
Vaccinations
Procedures
Surgeries
Medications
You receive the discounted 20-50% rate at the time of service.
United PetCare is only offered in a few states right now, including:
California
Arizona
Nevada
Texas
Colorado
Some of the reviews of United PetCare are negative with members being unhappy with customer service and how they make it difficult to cancel the program.
Enter your ZIP code below to view companies that have cheap pet insurance rates.
Secured with SHA-256 Encryption
Summing Up CareCredit
In the end, depending on your financial needs and credit history, a CareCredit Pet Health card is a viable alternative if you can keep up with the monthly payments.
United PetCare is a pretty good option, but they might not be the best for you. If they aren't, then maybe Health Paws is.
With pet insurance, you do have to pay the monthly premium, deductible, and co-pay, but you never have to pay the entire bill which is always a relief.
If you decide to enroll in pet insurance, an excellent place to start is our top pet insurance policies of 2020.
Other articles you may find helpful: 
Is Exotic Pet Insurance Necessary? 
The Best Pet Insurance By State 
Fun Facts, Dog FAQ, And Unsolicited Dog Advice
5 Training Commands to Save Your Dog's Life
The Ultimate Guide to Safe Foods for Dogs
You may find helpful one of our other Best Pet Insurance Reviews which include over 35 top insurers compared with cheap and affordable pet insurance and discounted mixed breed pet insurance. 
We are a free online resource for anyone interested in learning more about pet insurance. Our goal is to be an objective, third-party resource for everything pet insurance related. We update our site regularly, and all content is reviewed by pet insurance experts.