24PetWatch Review | Is Pet Insurance From 24PetWatch Worth It?
Free Car Insurance Comparison
Compare Quotes From Top Companies and Save
Secured with SHA-256 Encryption
UPDATED: Jul 5, 2022
Pet Insurance U receives compensation from the third parties included on this site. This includes payment for clicks from our site to insurance providers' sites and quote requests generated. Our rankings and reviews are not affected by payments from the insurance companies. The compensation we receive allows the site to be free and regularly updated. Our goal is to review every pet insurance provider, but not all companies are listed on the site.
And many of the companies we review do not pay us anything. We simply rate, compare and review their plan because we feel it will be valuable to you. Our reviews are guaranteed to be unbiased, professional and advertising compensation does not influence rankings.
What's New In 2021 For 24PetWatch
How Has Covid-19 Affected 24PetWatchPet Insurance
24PetWatch continued to operate normally and provide various services to pet owners across the country. 
Enter your ZIP code below to view companies that have cheap pet insurance rates.
Secured with SHA-256 Encryption
New Products Or Changes
24PetWatch is slightly different from other pet insurance programs as it's highly integrated with pet RFID chips and lost pet recovery. 
24PetWatch Pet Insurance In The News
In April 2021 PTZ Insurance Agency, 24PetWatch's Parent company, announced a new partnership.
They partnered with Home Again in an effort to offer pet insurance under the brand Pets Plus US(R) (PRNewswire).
2021 Latest 24PetWatch Pet Insurance Reviews 
24PetWatch Insurance reviews run the gamut from great to terrible. 
24PetWatch Pet Insurance holds a very low, 1/5 stars, rating on Consumer Affairs. Some reviewers note that the customer service department is non-responsive, while others have had positive experiences.  
Some reviewers' issues range from no responses to critical document submissions, to denial of legitimate claims, to challenges in canceling the policy. 
24PetWatch fairs better on Canine Journal, with 3.8/5 stars. Pros highlighted include a BBB rating of A+ through PTZ Insurance Agency and real-time online claims tracking. 
Some noted Cons include a limited enrollment age (8-10 weeks) and no unlimited claim options.
Our team researched 24PetWatch's coverage, cost, and customer satisfaction scores:
Our final grade = B-
They have not been accredited by the BBB.
24PetWatch, founded in 2003, is a subsidiary of Pethealth Inc. and is underwritten by The North River Pet Insurance Company with plans administered by PTZ Insurance Agency, Ltd.
With pet insurance policies offered in the United States and Canada, 24PetWatch also offers pet protection services including microchip and lost pet services.
Enter your ZIP code below to view companies that have cheap pet insurance rates.
Secured with SHA-256 Encryption
24PetWatch Review: The Major Highlights
One Option Of An 80% Reimbursement
Five Plans And One Accident-Only Plan
Wellness Coverage Option
$500 Per Incident Coverage For Items For Boarding Fees and More
Annual Deductible With Various Level Options
Need Pet Insurance?
FACT: Pet insurance pays up to 90% of vet bills when your pet is sick or injured!
24PetWatch Coverage Options
24PetWatch is structured differently than most of the pet insurance companies we have reviewed.
They have one Accident only Plan and five other accident and illness plans that all offer the same coverage but different benefit level limits.
They also offer two different wellness packages.
All of their plans include the following but are broken down by the benefit limit reimbursement:
Exams
Diagnostics
Surgery
Hospitalization
Treatments
Accidents
Illnesses
Cancer
Hereditary Conditions
Behavioral Issues
Dental Disease
While they offer six different levels of coverage, their basic levels have really low coverage of up to $3,000 which generally won't cover your dog or cat if they have a serious accident or illness.
Related: 10 Things You Must Know Before You Buy Pet Insurance
This is how 24PetWatch plans break down:
Accident Only: This plan covers accidents only up to $20,000
Essential: The Essential plan covers up to $1,500 of accident and illness coverage
Extra:  This plan covers up to $3,000 of accident and illness coverage
Classic: The Classic plan covers up to $5,000 of accident and illness coverage
 Super: The Super plan covers up to $10,000 of accident and illness coverage
Champion: The Champion plan covers up to $20,000 of accident and illness coverage
With all plans you get the following coverage with no – co-pay or deductible:
A $500 per incident each year for boarding, trip cancellation, lost pet recovery and even pet living expenses.
A $200 allowance for euthanasia and cremation and a $1,000 accidental death allowance.
This is a really nice perk to have each year and unique to 24PetWatch.
Real Cost Savings from PetFirst Clients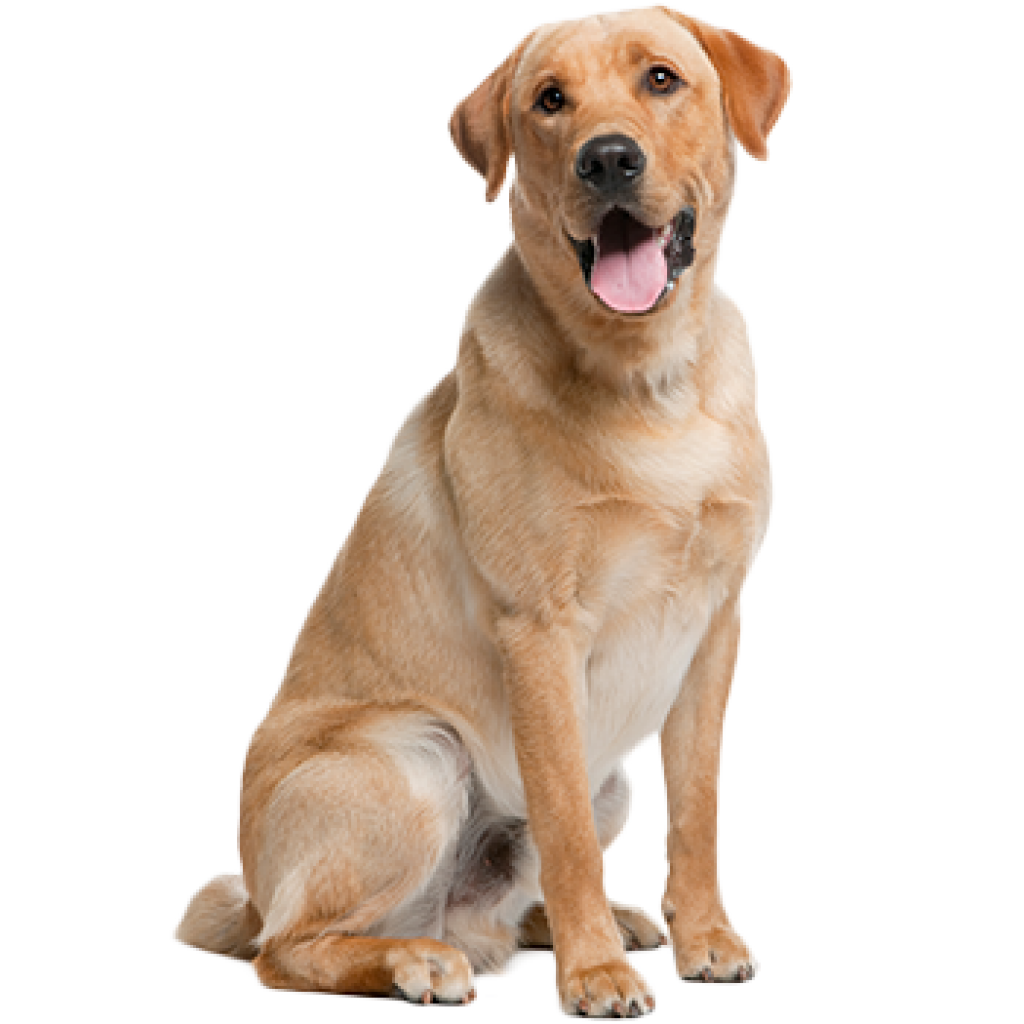 Luna
PetFirst saved his parents
$6,712
A happy energetic Luna one morning couldn't hold her food down. After months of multiple costly vet visits to specialists and an endoscopy, the problem was discovered and fixed. Luna put 22 pounds back on in no time and her parents were grateful for having PetFirst by their side to pay the bills.
24PetWatch Wellness Coverage
24PetWatch offers two levels of wellness plans that can be added to the Extra, Classic, Super and Champion plans and not the two lower level plans.
The Routine wellness coverage gives you a reimbursement range of $20 to $80 for certain treatments or procedures and includes spaying/neutering, vet visits, and some vaccinations.  This plan starts at $10 a month.
The Advance wellness coverage offers more options for wellness coverage with a reimbursement range from $15 to $100 and includes dental cleaning, flea medication reimbursement, heartworm treatment, and standard vaccines. This plan starts at $25 a month.
Enter your ZIP code below to view companies that have cheap pet insurance rates.
Secured with SHA-256 Encryption
24PetWatch Protection Services
24PetWatch also offers microchip and protective services in case your dog or cat gets lost.
It's a nice option to have your coverage and cost recovery options but it does come at an additional cost. Their lifetime membership costs $85.
Hereditary and Congenital Coverage with 24PetWatch
All of their policies include coverage of hereditary and congenital issue as long as they aren't pre-existing. Hereditary issues are common among certain breeds.
For example, pugs and other smooshed in nose dogs are prone to breathing issues also known as a brachycephalic condition. It's good to know these issues and other breed-related issues are covered under all plans.
24PetWatch Alternative Care Coverage
Like some of the best pet insurance policies we reviewed, 24PetWatch offers alternative therapy which is great for older pets.
They Include:
Chiropractic Treatment
Herbal Therapy
Hydrotherapy
Homeopathy
Naturopathy
Rehab Therapy
All need to be treated by a licensed physician of your choice.
Enter your ZIP code below to view companies that have cheap pet insurance rates.
Secured with SHA-256 Encryption
Chronic Conditions Covered with 24PetWatch
Chronic conditions are diseases or certain conditions that need care over your dog or cat's life.
Some examples are:
Atopia (or hay fever)
Diabetes
Allergies
Cancer
24PetWatch Benefit Limits
As mentioned above, 24PetWatch offers five benefit limit levels:
$1,500
$3,000
$5,000
$10,000
$20,000
The Accident Only plan has a $20,000 limit which is very generous.
The more basic plans: the Essential, Extra and Classic have benefit limits ranging from $1,500 to $5,000 each year.
While these plans tend to be less expensive than most, it's almost impossible to keep vet costs under $5,000 a year if your dog has a major accident or if your cat has a serious illness.
24PetWatch Reimbursement Method
24PetWatch offers only one level of reimbursement in all of its plans and that is 80%.
While 80% is a generous reimbursement, most other pet insurance companies at least give you a choice of other options which helps you control the premium.  They do pay the actual vet bill.
Real Cost Savings from PetFirst Clients
Gidget
PetFirst saved his parents
$2,194
Artemis was a beautiful and friendly cat to all who were willing to pet him. Unfortunately, he developed feline diabetes which required regular vet visits and medications that his Mother could not otherwise afford on her fixed income. Having PetFirst insurance, she called and discussed the problem with a friendly PetFirst agent. To her surprise, she found out that Artemis' ongoing required vet visits and medication would be covered by his PetFirst insurance. Artemis was able to live out the rest of his life with proper medical care and medicines thanks to PetFirst insurance.
Enter your ZIP code below to view companies that have cheap pet insurance rates.
Secured with SHA-256 Encryption
Deductible Type
With 24PetWatch, you have an annual deductible which you pay once each year.
This is how they break down their deductible choices:
The Accident Only and Essential plan have a deductible of $100.
The Extra plan has either a $100 or $250 deductible
The Classic plan gives you deductible choices of $100, $250 or $500.
The Super and Champion give you deductible choices of $100, $250, $500 or $1000.
Because they have many low deductible options, the lower level plans won't necessarily mean a higher premium rate. But the options are fairly restrictive.
As a practical example, if you chose the Extra plan and a $100 deductible, if you have a vet medical bill that costs $1,000 you would pay your $100 deductible upfront.  Then you would be reimbursed 80% of the remaining bill of $900 or $720.
However, if your next bill is $1000, you won't have to meet the deductible but you would only be covered for $500 of the bill since that plans' benefit limit is only up to $1500 and your first bill was already $1000.
What Is The Cost Of 24PetWatch?
As always, cost plays a big factor in choosing our pet insurance provider.
While the lower level plans are reasonably priced, the higher plans with only limits of up to $20,000 are more expensive.
$20,000 might sound like a good limit, but other pet insurance providers, like Healthy Paws, have no benefit level cap at all.
The monthly average premium for dogs is $42 and for cats is $28.
The 24PetWatch Wellness plans are priced at $10 and $25.
24PetWatch Claims Process
24PetWatch claims process is super easy with an online portal where you submit your claims.
If you have trouble will their online portal, you fill out their online claim form.  You just print that claim and submit it back to them by fax or email with your other supporting documentation.
They offer direct deposit for their claims and will even pay your vet's office directly which is a nice benefit.
Their claims are usually paid within 2 months which is fairly long compared to other plans.
Need Pet Insurance?
FACT: Pet insurance pays up to 90% of vet bills when your pet is sick or injured!
Enter your ZIP code below to view companies that have cheap pet insurance rates.
Secured with SHA-256 Encryption
24PetWatch Enrollment and Waiting Periods
You can enroll your dogs or cats at 24PetWatch at 8 weeks or older; their upper age limit is 10 years old for dogs and 12 years old for cats.
Their waiting periods for the Accident Only plan is immediate – 0 days.
The coverage plans for illness breaks down according to the plan you choose:
The Essential plan has a 30-day wait for illness.
The Extra, Classic, Super, and Champion have a 14-day waiting list for illness.
There are many conditions they specify which can be treated on the 3rd day after enrollment:
Ear Illness
Eye Issues
Fleas
Parasites
Roundworms
Upper Respiratory Tract Infection
Parasite
Ticks
Similar to most pet insurance companies, they have a 30-day free look which means you aren't committed to signing up with them in that 30 days and/or they looks for any conditions your pet might have prior to enrollment.
24PetWatch Questions and Answers
Are there any discounts for 24PetWatch?
We did not find any discounts for their pet insurance plans, which is unusual among providers.
What types of illness and conditions are excluded?
As with most pet insurance providers, 24PetWatch will not cover pre-existing conditions or illness that occur prior to enrollment.  This includes all illness and injury and cruciate ligament issues that your cat or dog might already have.
They also do not reimburse for elective procedures or any cosmetic procedures that you might have 'elected to have done' prior to enrolling or any illness or condition resulting from the said procedure.
How can you get in touch with 24PetWatch?
You can contact them via Live Chat or call us at 1-866-597-2424
What is the waiting period for hip dysplasia?
The typical waiting list is about 30 days as long as the condition is new and not pre-existing.
Do their plans reimburse for prescription food?
Yes.  They will reimburse you 50% of prescription food which is a great bonus because that food can get expensive!
How are the reviews for 24PetWatch?
The reviews have been so-so. There have been many customers whose claims have been denied that weren't expecting it.
Summarizing 24PetWatch
So there you have it! If you want more information about 24PetWatch's policies and plans, you can go to the 24PetWatch site.
We always recommend getting a few quotes from different pet insurance companies.
Other articles you may find helpful: 
Is Exotic Pet Insurance Necessary? 
The Best Pet Insurance By State 
Fun Facts, Dog FAQ, And Unsolicited Dog Advice
5 Training Commands to Save Your Dog's Life
The Ultimate Guide to Safe Foods for Dogs
You may find helpful one of our other Best Pet Insurance Reviews which include over 35 top insurers compared with cheap and affordable pet insurance and discounted mixed breed pet insurance. 
We are a free online resource for anyone interested in learning more about pet insurance. Our goal is to be an objective, third-party resource for everything pet insurance related. We update our site regularly, and all content is reviewed by pet insurance experts.