Our team researched Pet Assure's coverage, cost, and customer satisfaction scores:

Our final grade = B
Pet Assure is not pet insurance as we know it, they offer comprehensive coverage for big medical bills.
Pet Assure, founded in 1995, is a veterinary discount plan that offers a 25 % discount on all vet medical bills in the United States from participating veterinarians.
Need Pet Insurance?
FACT: Pet insurance pays up to 90% of vet bills when your pet is sick or injured!
Pet Assure Review: Top Highlights
25% discount off all vet services
All pre-existing conditions are covered
Unlimited vet visits
No waiting periods
No claim forms
Pet Assure Coverage
Pet Assure is not pet insurance for the big unexpected accident or illnesses, but a discount service for many preventative care procedures as well as other medical treatments and services.
They will give you a 25 % discount on all treatments or procedures from dental care to hip dysplasia. There are no exclusions for any pre-existing conditions.
How It Works
The idea behind Pet Assure is to offer a 25% discount for your pet's wellness care, and preventative care treatment or procedure and/or any hereditary or genetic condition.
You pay a monthly fee which is based on the type and size of your pet.
You can then take your pet to any of their participating veterinary clinics, get your service or treatment taken care of and get a 25% discount right away upon paying the bill.
Related: 10 Things You Must Know Before You Buy Pet Insurance
Treatments and Procedures That Are Covered:
Unlimited vet exams
Dental Cleaning, X-rays, and Exams
Routine vaccinations
Parasite Screening
Wellness visits
Hospitalization
Emergency Care
Surgery
Spaying & Neutering
Real Cost Savings from Healthy Paws Clients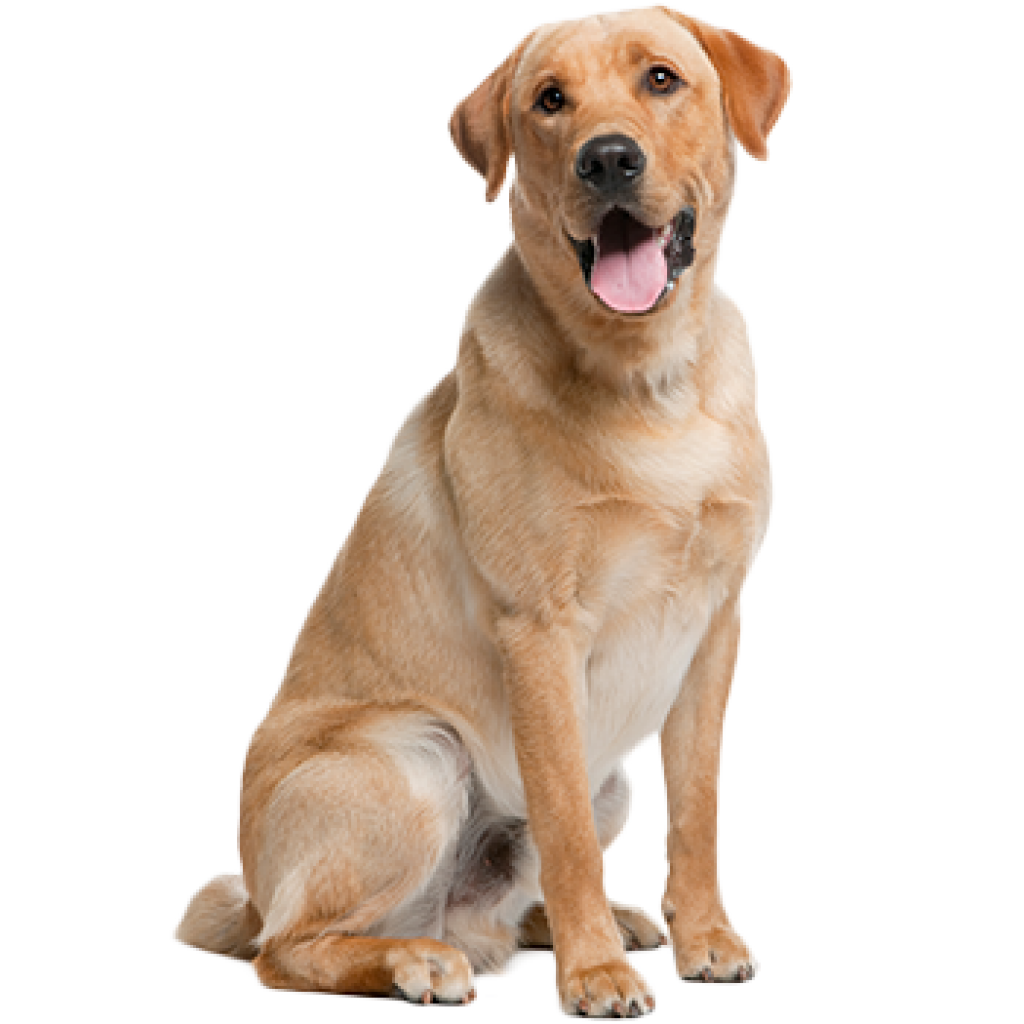 Samson
Healthy Paws saved his parents
$4,310
Samson tore his ACL in a lively game of fetch. After surgery and rehab, Samson is back to his playful self and never turns down a game of fetch!
Plan Options
Pet Assure offers discounts for all dogs, cats, and even exotic pets.
There are four plan options and there are discounts offered if you pay for the entire year upfront:
Single Cat (or small animal)
Monthly Plan: $9.96 a month
Annual Plan: $79 per year (or $6.58 a month)
Single Dog (or large animal)
Monthly Plan: $11.95 a month
Annual Plan:  $99 per year (or $8.25 a month)
Family (2-4 animals of any size)
Monthly Plan: $16.96 a month
Annual Plan: $$149 per year (or $12.42 a month)
Unlimited (every pet in your home)
Monthly Plan: $21.96 a month
Annual Plan: $199 per year (or $$16.58 a month)
Hereditary and Congenital Coverage
All of their policies can be used towards a hereditary or congenital condition that may occur in your pet at their discount rate of 25%.
Even hip dysplasia and all cruciate ligaments are covered.
Chronic Conditions
All chronic conditions are covered from hay fever to allergies or any other ailment.
Benefit Limits
There are no benefit limits which is a real plus and you can see their in-network vet or specialist multiple times each year without worrying about hitting a limit.
Deductible Type
There are no deductibles associated with any of the plans which are a nice bonus too.
Claims Process
There are no claim forms to fill out.
You just go to one of Pet Assure's in-network veterinarians, get the medical treatment done and pay the bill.
The vet hospital deducts 25% off the bill and you're done! Nice and easy.
Enrollment and Waiting Periods
There are no waiting lists to enroll in their plans.  Once you finish the paperwork, you are enrolled.
Puppies and kittens are welcome at any age and there is no upper age limit or restrictions on age. All pets are covered included all exotic pets and birds.
Real Cost Savings from Healthy Paws Clients
Artemis
Healthy Paws saved his parents
$2,194
Artemis had a severe ear infection and needed to visit both the regular vet and a specialist, multiple times. After medication and a few follow-up visits, she recovered well and is now doing great!
Questions and Answers
What is excluded from Pet Assure?
The treatments or services that are excluded from Pet Assure are:
Grooming
Boarding
Labs
Diagnostics
Medication
Pet Food
Specialists Outside Their Networks
How does Pet Assure discount program compare to pet insurance?
While there is a lot to be said for a 25% discount off the entire medical bill and all the services offered, this is not pet insurance.
If your dog, cat or even rabbit has an emergency situation and the medical bill comes out to $10,000, your bill will be $7,500.
However, with pet insurance, depending on the plan and deductible, the price for that same $10,000 bill could be anywhere from $750 to $1,000.
Solid pet insurance plans like Healthy Paws will pay 90% of the bill!
And it's in these emergency situations or even a sickness like Cancer when your pet needs ongoing care that pet insurance makes more sense.
Does Pet Assure offer coverage for pre-existing conditions?
Yes. The big advantage of Pet Assure is that if your dog or cat has already been diagnosed with a pre-existing condition, you can still enroll.
Therefore, if your dog has cruciate ligament issues and needs treatment and has been denied by pet insurance, this is a great way to save 25 % off the treatment.
Older pets also can be treated while some pet insurance plans have age limits.
Need Pet Insurance?
FACT: Pet insurance pays up to 90% of vet bills when your pet is sick or injured!
If you aren't happy with the service, can you get a refund?
Yes.  You have 45 days to get your money back, no questions asked.
Can you see a vet of your choice?
No.  And, this is a big disadvantage.
If you like your vet and they aren't in Pet Assure's network, it doesn't make sense to enroll with them.
In fact, make sure to check to see if there is a vet clinic near you that you are interested in taking your pet.
You can find the local veterinarian clinics that accept Pet Assure on their site.
Are there any discounts with Pet Assure?
When enrolling, you can get a $50 credit on Rover for pet sitting, walking or boarding.
You can also get a 15% percent discount on all purchases from PetCareRx.
How long is the contract?
You can pay monthly or get a discount when you pay the entire year upfront.
Are there any other benefits when signing up with Pet Assure?
Yes.  You can get enrolled in 24/7 Lost Pet Recovery Service for free which is a nice perk if your pet gets lost and you need help finding your pet.
Do you get a discount for multiple pets?
Yes.  If you have a family of many pets, Pet Assure is relatively inexpensive.
Their unlimited plan covers every pet in your home for about $200 a year! For all procedures including dental care and cleaning.
But, of course, it's 25 % off and you still need to pay 75 % of the bill.
Summing It Up
Pet Assure can be helpful in paying for the smaller bills or procedures with the 25% discount.
Dental cleanings and all treatments are covered which is a nice benefit. However, if your pet does get really sick or a big medical emergency, pet insurance would pay anywhere from 70 to 90 % of the bill.
Our recommendation would be to put that extra care money towards a pet insurance policy. The premiums are very affordable and at least you know that if your pet has a medical emergency, you will be covered for most of the bill.
And with pet insurance, you can go to any vet of your choice which is a big benefit if you have a favorite vet that might not be in Pet Assure's network.
The choice is yours! Take a look at what Pet Assure has to offer and you can decide if it's a good fit for you.
Or if you decide to go the pet insurance route, take a look at our best pet insurance plans for 2020 to give you some ideas of where to start!
Of course, you can enroll in both Pet Assure and a pet insurance policy if you like the fact that routine treatments are covered as well as a minimal pet insurance policy.
It depends on your budget and how many pets you have in your home.
Other articles you may find helpful: 
Is Exotic Pet Insurance Necessary? 
The Best Pet Insurance By State 
Fun Facts, Dog FAQ's, And Unsolicited Dog Advice
5 Training Commands to Save Your Dog's Life
The Ultimate Guide to Safe Foods for Dogs
You may find helpful one of our other Best Pet Insurance Reviews which include over 35 top insurers compared with cheap and affordable pet insurance and discounted mixed breed pet insurance.