Blue Cross Blue Shield is known for providing exceptional healthcare insurance throughout the United States.
And did you know that Blue Cross Blue Shield also offers pet insurance? Their coverage comes through Petplan, their insurance partner.
Blue Cross- Blue Shield members get a 10% discount when enrolling in Petplan.
How Blue Cross Blue Shield Pet Insurance Works
Blue Cross-Blue Shield (through Petplan) offers pet insurance policies that are underwritten by AGCS Marine Insurance Company.
Fetch Insurance administers its pet insurance policies.
Need Pet Insurance?
FACT: Pet insurance pays up to 90% of vet bills when your pet is sick or injured!
Blue Cross -Blue Shield's Pet Insurance Offers Different:
Coverage Options
Plans
Deductibles
Reimbursement Options
You have many options to help find the right plan for your cat, dog, and budget.
Blue Cross Blue Shield Pet Insurance Advantages
Coverage options for every budget
24/7 customer service
Easy/Fast Claims via their mobile app
Holistic Therapy included
Insures pets of all ages
Vet exam fee included (non-routine)
Blue Cross Blue Shield Pet Insurance Coverage
Their coverage includes:
Medical prescriptions
X-rays and MRI testing
Surgery
Hospital and vet of your choice
Cancer treatment
Genetic and chronic conditions
Dental illness and periodontal disease
Chronic conditions
Ultrasound
CAT scan
Alternative treatment options
Specialist Treatments Pet Insurance Coverage
Blue Cross- Blue Shield also covers specialist treatment if your needs the following:
Cardiologist
Oncologist
Dermatologist
Dentistry
Neurologist
Physiologist
Alternative Care Therapy Pet Insurance Coverage
For pet parents who have older pets or want to try a non-invasive alternative therapy, Blue Cross-Blue Shield through Petplan offers this type of treatment.
Physical therapy, rehabilitation, chiropractors, acupuncture and even hydrotherapy are just some of the alternative therapies that are included for no additional charge.
Related: 10 Things You Must Know Before You Buy Pet Insurance
Blue Cross Blue Shield Pet Insurance Benefit Limits
The annual limits that you can choose for your dog or cat range anywhere starting from as low as $2,500 to the highest limit of $25,000.
How it works is you choose the limit you think would best suit your dog or cat for that policy year.
If you think your dog or cat might have some tests that can get pricey, go for the upper limit.
Or conversely, if your pet is healthy and you think this could be a calm year, you can go with the middle limits.
We always recommend going higher than you might anticipate because you never know what can happen in a year.
In the upper-level plans, there are no per condition limits or lifetime caps which is an excellent benefit.
However, some pet insurance providers, like Healthy Paws, offer unlimited lifetime benefits in all of their plans.
The higher benefit levels come with a higher monthly premium cost.
Real Cost Savings from Healthy Paws Clients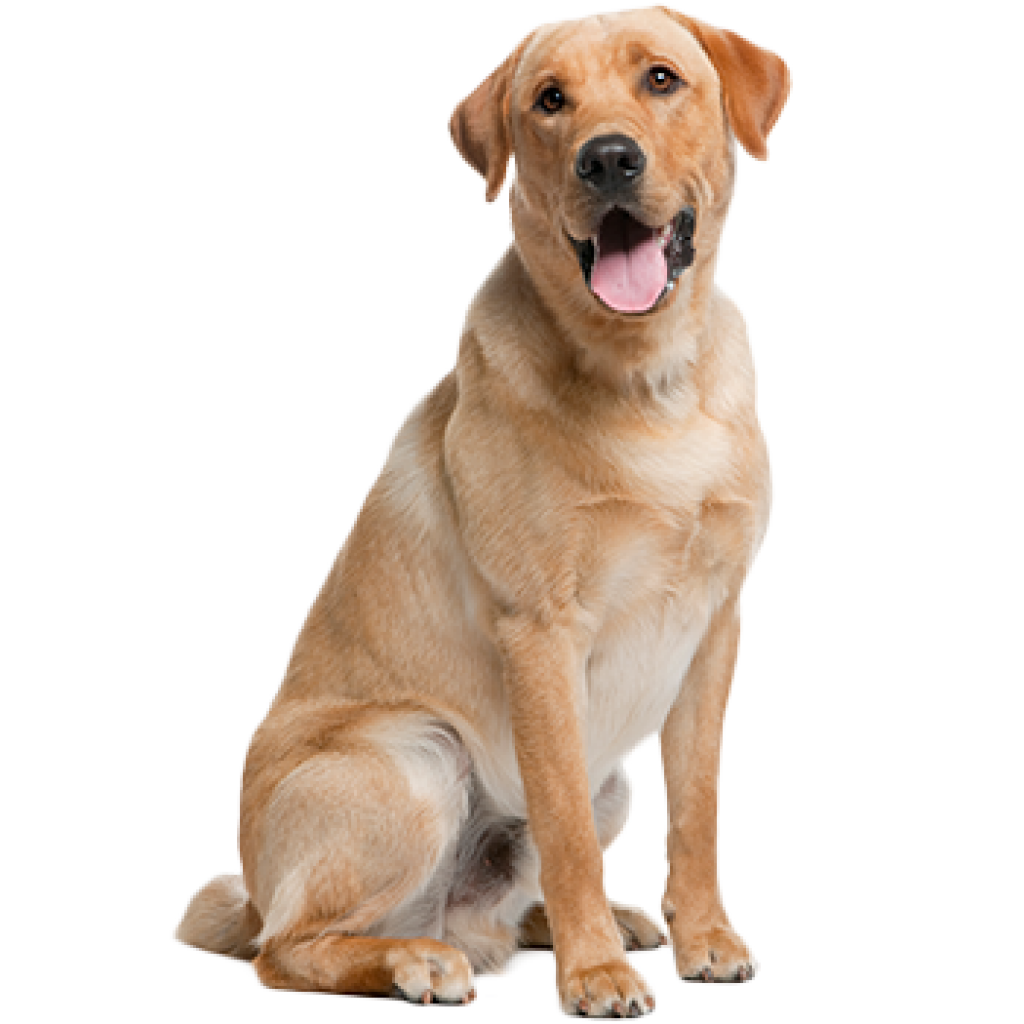 Samson
Healthy Paws saved his parents
$4,310
The playful pup Samson tore his ACL in a lively game of fetch. After surgery and rehabilitation, Samson is back to being active and never turns down a game of fetch!
Blue Cross Blue Shield Reimbursement
With Blue Shield Blue Cross, you have the choice or three different reimbursement levels: 70%, 80%, or 90% your pet's medical bill.
If you want a lower monthly rate, pick the 70% level.
If you choose the 70% reimbursement rate, you will pay 30% of your total bill after the deductible has been reached.
Blue Cross Blue Shield Deductible Types
With Blue Cross- Blue Shield, you have a choice of deductible amounts from $100 to $2,500 and ranges in $50 increments.
There are two types of deductibles offered:
Per-Condition
Anual
The Per-Condition Deductible
This means you pay a deductible one time each year for any condition or illness. You can file as many claims as needed for the same illness each policy year but only pay it one time annually.
For example, if your cat has kidney disease or cancer, you might need to see your vet multiple times a year. But, you would only pay once for the deductible for kidney disease.
However, if your cat than injures his or her paw, you would have to pay another deductible for the injury.
The Annual Deductible
This means you pay your deductible only once per policy year. This is usually our recommended because there are no surprises. You know what you are paying.
If you want a lower monthly premium than choose a higher deductible.
What Is The Cost Of Blue Cross Blue Shield Pet Insurance?
The cost of Blue Cross- Blue Shield (via Petplan) has pricing that is in-line with most of the pet insurance providers we have reviewed.
Cats are typically less expensive to insure than dogs.  And pricing always depends on the age of your pet, the breed, and where you live.
Cat insurance starts at $17 a month while dog insurance starts at $29 a month.
For Blue Cross- Blue Shield members a 10% discount is offered.  New members also get a free Bark Box.
Claims Process
Claims are usually paid within two weeks.
You can fill out the claims online through Petplan's mobile app.
Log in to the app, file a new claim, and upload your invoice and vet records and that's it!  Of course, you can always print it out, and mail, fax or email it to them within 90 days of your vet visit.
Another great feature of Petplan is what they call their "Telehealth" service. This service answers questions you might have regarding your pet's health or consults for an emergency.
Enrollment and Waiting period
Enrollment for dogs and cats starts as young as six weeks old. Pets of all ages are welcome at Petplan so even your 14- or 15-year-old cat or dog can get covered.
Coverage for an accident starts 5 days after your enrollment date.
Coverage for illnesses starts days after your enrollment date. You usually have 30 days to take your pet to the vet after enrollment and then send the appropriate records.
Coverage for any cruciate ligaments and/or patella conditions has a six month waiting period.
Like most pet insurance policies, there is a 30- day free look period. That means you have 30 days to decide whether you want to enroll your pet with Petplan through Blue-Cross Blue Shield.
Real Cost Savings from Healthy Paws Clients
Artemis
Healthy Paws saved his parents
$2,194
Artemis had a severe ear infection and needed to visit both the regular vet and a specialist, multiple times. After medication and a few follow-up visits, she recovered well and is now doing great!
Pet Insurance Questions and Answers
Are pre-existing conditions covered like they are in human health plans?
No.  Similar to all pet insurance providers, if your dog or cat has a specific illness or condition prior to enrollment, your pet will not be covered for that particular issue.
Your pet will be covered for all other conditions or illnesses that could occur in the future.  This is why a vet visit prior to enrolling in any pet insurance plan is a must!
Is there anything unique about the pet insurance offered?
All types of testing, dental care, tooth canal, and specialist treatments are covered.  And if your dog or cat has surgery, all post-op costs such as rehab or physical therapy are covered.
Do you need to pay extra to get coverage for hereditary or chronic conditions?
No. With their pet insurance, hereditary and chronic conditions are covered in all plans.
Some examples of chronic conditions are skin allergies, hay fever and many other conditions that need consistent treatment.
How does the pet insurance coverage offered through Blue-Cross- Blue Shield compare to others?
Our comparison chart gives you a quick snapshot of how Petplan prices and coverage compare with other providers.
Is wellness coverage offered?
No.  They believe that those routine visits are easily payable out of your pocket and therefore aren't covered.
If you want to learn more about wellness coverage and what pet insurance companies have policies, take a look here.
Is behavioral therapy covered?
Yes.  For those pet owners who need some behavioral therapy for your pets, you have up to $1,000 coverage.
But, you need to enroll in a plan with an annual limit of at least $15,000.
How can you get in touch with Petplan?
Their customer service representatives are available to help you and answer your questions at 1-866-467-3875 and are available 24/7.
Is Blue Cross Blue Shield Pet Insurance For You?
If you are already a Blue Cross Blue Shield plan member, you can add Petplan's insurance to your own health pet insurance to have all your family (including pet's) coverage in one place.
The discount is only offered on the Blue Cross Blue Shield website.
The other option is just head over to the Petplan website.
If they don't have the coverage you are looking for, then take a look at our top 10 pet insurance companies for more options!
Other articles you may find helpful: 
Is Exotic Pet Insurance Necessary? 
The Best Pet Insurance By State 
Fun Facts, Dog FAQ's, And Unsolicited Dog Advice
5 Training Commands to Save Your Dog's Life
The Ultimate Guide to Safe Foods for Dogs
You may find helpful one of our other Best Pet Insurance Reviews which include over 35 top insurers compared with cheap and affordable pet insurance and discounted mixed breed pet insurance.