Bivvy Pet Insurance Review
Free Car Insurance Comparison
Compare Quotes From Top Companies and Save
Secured with SHA-256 Encryption
UPDATED: Jul 5, 2022
Pet Insurance U receives compensation from the third parties included on this site. This includes payment for clicks from our site to insurance providers' sites and quote requests generated. Our rankings and reviews are not affected by payments from the insurance companies. The compensation we receive allows the site to be free and regularly updated. Our goal is to review every pet insurance provider, but not all companies are listed on the site.
And many of the companies we review do not pay us anything. We simply rate, compare and review their plan because we feel it will be valuable to you. Our reviews are guaranteed to be unbiased, professional and advertising compensation does not influence rankings.
What's New in 2021 for Bivvy Pet Insurance
2021 has been a year of adapting for many businesses, pet insurance included. These are the ways that Bivvy Pet Insurance has adapted for their customers and staff.
Enter your ZIP code below to view companies that have cheap pet insurance rates.
Secured with SHA-256 Encryption
How Has Covid-19 Affected Bivvy Pet Insurance?
Although most of Bivvy Pet Insurance has continuously operated remotely and online, they have changed their service offerings to reflect Covid-19 circumstances. With low premiums and backup payment options available, the company hasn't had to adapt its methods drastically otherwise. 
New Products or Changes
As a result of Covid-19, Bivvy Pet Insurance has changed its services to include: 
Ask.Vet, 24/7 virtual chat access to a licensed veterinarian
Bivvy Pet Insurance in the News
CUNA Mutual Group owns Bivvy's Pet Insurance. Per their website, "In March 2021, CUNA Mutual Group's* Insurance Financial Strength Ratings were affirmed with a stable outlook by A.M. Best Company with ratings of 'A' (Excellent), S&P Global Ratings with ratings of 'A+' and Moody's Investors Service with ratings of 'A2'."
Enter your ZIP code below to view companies that have cheap pet insurance rates.
Secured with SHA-256 Encryption
2021 Latest Bivvy Pet Insurance Reviews
Many third-party companies rate Bivvy highly. 
Trustpilot 4.7 stars

Insurify 4.8 stars

Google 4.7 stars
Pet insurance is a great help to many families, and Bivvy delivers a great experience to their customers.
Whether you're a dog, cat, or exotic pet parent, choosing the best pet health insurance for your animal and your budget can be confusing. There are a lot of different pet insurance companies to choose from–Trupanion, Figo, and Nationwide to choose a few.
Today, we're going to do a deep dive into Bivvy.com.
Bivvy Pet Insurance is a relative newcomer to the pet insurance marketplace that offers comprehensive pet insurance policies for a single price for all pets.
Underwritten by CUMIS Insurance Society, Inc., Bivvy is taking a different approach to pet health insurance than most of the other pet insurance companies we have reviewed. As pet parents, we know you take your furry friend's pet care very seriously.
Bivvy is not available in every state within the United States including California.  In time, they will expand to more states throughout the United States. Without a doubt, pet insurance is worth it.
Every pet parent dreads a cancer diagnosis or an expensive emergency care visit, resulting in a vet bill that greatly exceeds his or her savings. Being forced to forgo pet medical care because of a lack of funds is an excruciating choice.
Need Pet Insurance?
FACT: Pet insurance pays up to 90% of vet bills when your pet is sick or injured!
How Does Bivvy Pet Insurance Work?
Vet care costs are on the rise, making it more and more difficult to cover your furry friend's vet bills. Bivvy's pet insurance differs from other pet insurance providers by offering comprehensive coverage at very low prices and no annual deductible.
Essentially they cut out the confusing benefit schedules and offer the following–for $10 a month you get a $2,000 annual limit, with a 50% coinsurance and $100 deductible per incident.
The catch is that their annual limits are very low at only $2,000 each policy year. This payout limit can be maxed out with one serious trip to the vet.
You may only cover one pet per policy. If you have multiple pets, just buy a separate policy for each pet.
We'll walk you through all the plan details so you can see for yourself if Bivvy and their incident limit is the best pet insurance for you.
Bivvy Pet Insurance Highlights
Pricing is low at $10 a month
$100 deductible pet incident
Comprehensive Plans
50% reimbursement rate
Enter your ZIP code below to view companies that have cheap pet insurance rates.
Secured with SHA-256 Encryption
Bivvy Pet Insurance Coverage
Bivvy offers coverage options for the same procedures and treatments common in most comprehensive pet insurance plans and includes the following:
Accidents
Illnesses
Congenital Conditions
Hereditary Conditions
Cancer
Chronic Conditions
Surgery
Blood Tests
X-ray, ultrasound, MRI
Orthodontic Treatment
Prescription Medications
Emergency care
Hospitalization
Hereditary and Congenital Conditions
Hereditary and congenital conditions are covered with Bivvy Pet Insurance.
Hereditary and congenital conditions are different conditions that are common to certain breeds.  It's important that pet insurance covers these breed-specific conditions because they tend to show up later in a pet's life.
However, if your pet has already exhibited any of these conditions, they will be considered pre-existing and won't be covered. As a general disclaimer, no pet insurance company will cover pre-existing conditions.
Some examples of hereditary and breed-specific conditions:
Chronic Allergies
Cancer
Diabetes
What Isn't Covered with Bivvy Insurance?
Similar to most pet insurance companies, the following is not covered:
Pre- Existing Conditions
Vaccinations
Routine Care Checkups
Boarding
Spaying/ Neutering
Cosmetic Procedures
Dental Cleanings
Food
Grooming
Using Cloned Animals in Treatments
Non-Emergency Ambulance
Real Cost Savings from PetFirst Clients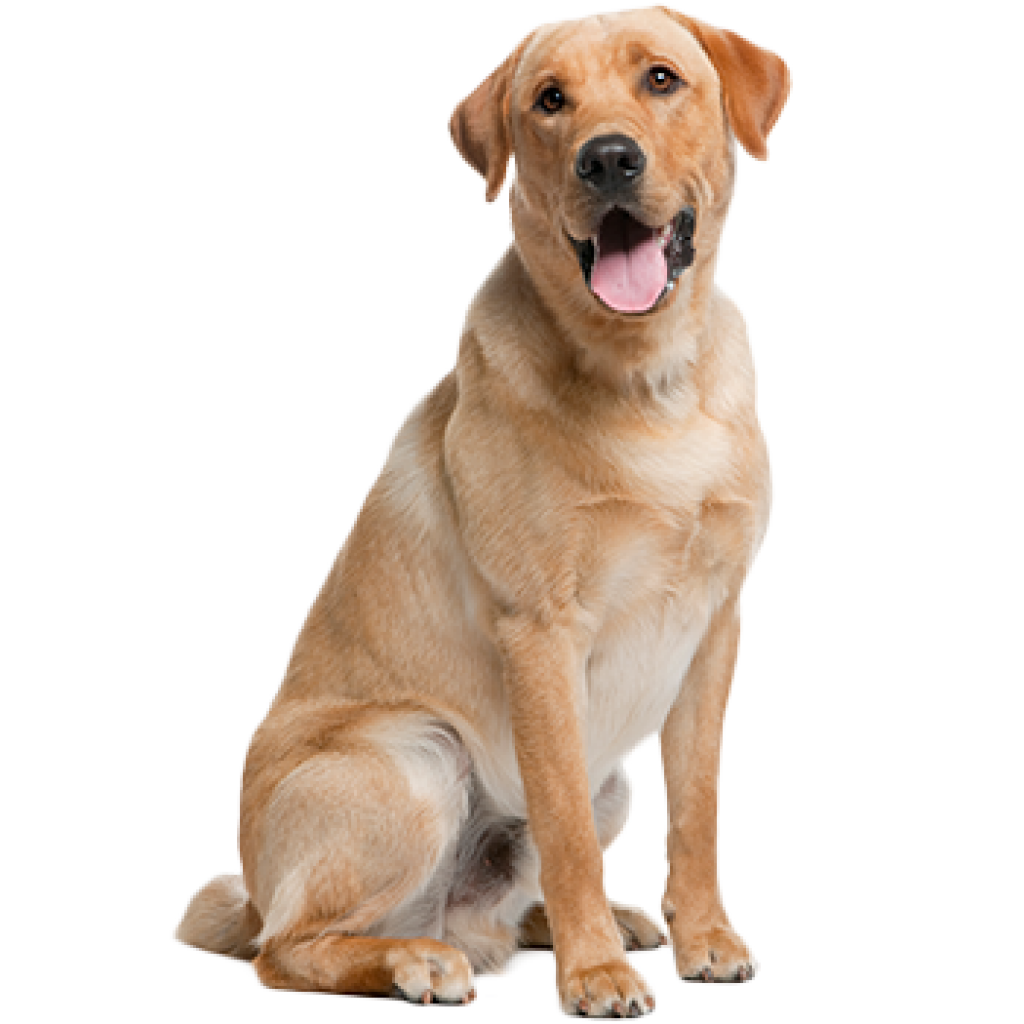 Luna
PetFirst saved his parents
$6,712
A happy energetic Luna one morning couldn't hold her food down. After months of multiple costly vet visits to specialists and an endoscopy, the problem was discovered and fixed. Luna put 22 pounds back on in no time and her parents were grateful for having PetFirst by their side to pay the bills.
Benefit Limits
Bivvy offers only one benefit limit level of $2,000 each policy year and a $ 25,000-lifetime cap.
While it's clear that they keep the limits low to help lower their monthly premiums, $2,000 is just not enough coverage each year.
One serious illness or injury can be more than $2,000 easily and therefore policyholders would have to pay the balance of the bill.
Other pet insurance companies like Embrace and Healthy Paws who offer unlimited benefits in all their plans have much higher levels. Some companies offer "accident-only" policies with add on options for wellness coverages. Doing your research to find what best fits your budget is key.
This limit might work for a younger dog or cat, but even puppies and kittens can get injured or sick.
Enter your ZIP code below to view companies that have cheap pet insurance rates.
Secured with SHA-256 Encryption
Reimbursement
Bivvy offers only one reimbursement choice of 80%.
While this is a good reimbursement choice, it is more common in the pet insurance market place to offer up to 90%.
Related: 10 Things You Must Know Before You Buy Pet Insurance
Deductibles
Bivvy has an annual $250 deductible.
This means that each year you must pay the first $250 of covered expenses, then after that, Bivvy will pay the rest, subject to any annual or lifetime limits and coinsurance requirements.
Bivvy Pet Insurance Cost
All cats and dogs regardless of age or breed or even where you live are $10 a month!
This is unheard of in pet insurance to have such a low premium for all cats and dogs of all ages.
Enter your ZIP code below to view companies that have cheap pet insurance rates.
Secured with SHA-256 Encryption
Claims Process
The claims are handled similarly to other pet insurance companies.
You can submit a claim online, mail fax, or merely giving them a call at 855.434.3744.
Claims are processed within one business day which is super-quick.
Waiting Periods and Enrollment
The waiting periods for Bivvy pet insurance are the following:
Accidents and Illness: 14 days
Cruciate & Orthopedic Issues: 12 months
There is no age limit with Bivvy Pet Insurance and you can enroll your puppy or kitten at 4 weeks old.
Your policy will automatically renew annually unless you give them notice.
Bivvy Insurance FAQ
Does Bivvy Offer Alternative Therapies?
No. Alternative Therapy is not an option under their plans.   You would have to pay out-of-pocket for chiropractic or any other alternative therapy treatment.
Are there any differences in the coverage offered?
No. Bivvy has only one plan that has comprehensive coverage like most of the other pet insurance companies.
They make it really simple: one reimbursement choice of 50%, no deductible, and one annual benefit limit of $2,000.
Can you take your pet to any veterinarian?
Yes.  You are able to take your pet to any vet of your choice.
Are there any age restrictions?
There are no age restrictions so cats and dogs of any age can enroll.
Does Bivvy cover multiple pets?
Yes, they do.  But each pet has to have a separate policy.
Most pet insurance allows you to have multiple pets under just one policy.
Does your pet need a vet exam before signing up?
No.  You can just go ahead and sign up online.
Real Cost Savings from PetFirst Clients
Gidget
PetFirst saved his parents
$2,194
Artemis was a beautiful and friendly cat to all who were willing to pet him. Unfortunately, he developed feline diabetes which required regular vet visits and medications that his Mother could not otherwise afford on her fixed income. Having PetFirst insurance, she called and discussed the problem with a friendly PetFirst agent. To her surprise, she found out that Artemis' ongoing required vet visits and medication would be covered by his PetFirst insurance. Artemis was able to live out the rest of his life with proper medical care and medicines thanks to PetFirst insurance.
Enter your ZIP code below to view companies that have cheap pet insurance rates.
Secured with SHA-256 Encryption
Is Bivvy Pet Insurance For Your Pet?
It is nice and gutsy for a pet insurance company to come along and try something different!
With a $10 monthly premium, no deductible and a 50% reimbursement rate, and no age limits, it seems too good to be true.
It kind of is.  With a mere $2,000 per year annual limit, if your pet has one accident, the bill can easily surpass that or even one illness.
Sure, if you have no incidents in one year, it seems like a deal!
However, the whole point of pet insurance is to be covered for those big, unexpected bills and $2,000 is just not going to do it!
Bivvy is not available in every state yet.  Even California, with a huge percentage of pet owners, isn't covered.
We will be watching to see how Bivvy fairs over time and if they do expand to every state in the U.S.
To find out more about Bivvy Pet Insurance, you can go directly to their site or give them a call at 1-855-434-3744.
If Bivvy doesn't work for you and your pets, there are other popular insurance choices, like Healthy Paws.
If you would like some additional pet insurance companies to consider with much higher benefit limits, take a look at our top 10 pet insurance companies to give you more options!
Other articles you may find helpful: 
Is Exotic Pet Insurance Necessary? 
The Best Pet Insurance By State 
Fun Facts, Dog FAQ, And Unsolicited Dog Advice
5 Training Commands to Save Your Dog's Life
The Ultimate Guide to Safe Foods for Dogs
You may find helpful one of our other Best Pet Insurance Reviews which include over 35 top insurers compared with cheap and affordable pet insurance and discounted mixed breed pet insurance. 
We are a free online resource for anyone interested in learning more about pet insurance. Our goal is to be an objective, third-party resource for everything pet insurance related. We update our site regularly, and all content is reviewed by pet insurance experts.