Vetco Clinics Inside Of Petco Offer Low-Cost Vaccinations And Tests
Free Car Insurance Comparison
Compare Quotes From Top Companies and Save
Secured with SHA-256 Encryption
UPDATED: May 20, 2021
Pet Insurance U receives compensation from the third parties included on this site. This includes payment for clicks from our site to insurance providers' sites and quote requests generated. Our rankings and reviews are not affected by payments from the insurance companies. The compensation we receive allows the site to be free and regularly updated. Our goal is to review every pet insurance provider, but not all companies are listed on the site.
And many of the companies we review do not pay us anything. We simply rate, compare and review their plan because we feel it will be valuable to you. Our reviews are guaranteed to be unbiased, professional and advertising compensation does not influence rankings.
Introduction (who Vetco Is)
Have you ever walked into Petco on a weekend or random weekday evening and noticed a line of people waiting with their pets (pre-COVID, of course)? If you have, you likely witnessed a Vetco clinic in action. 
The Vetco clinic is a service provided in select Petco stores offering vaccinations, check-ups, and prescription services for your cat or dog. If you have multiple pets, the costs of vaccinations and prescriptions like flea, tick, and heartworm medication can really add up. 
A scary fact to consider: 67% of dogs and cats are euthanized each year because their owners won't or can't afford the medical procedures required for them to live. 
One way to save money is to use a service like Vetco, which offers very specific pet care needs by licensed veterinarians at a much better price point compared to visiting the vet's office. Paired with a pet insurance wellness plan, routine care like testing and vaccinations can be affordable so you can save for potential future medical expenses.
Need Pet Insurance?
FACT: Pet insurance pays up to 90% of vet bills when your pet is sick or injured!
Enter your ZIP code below to view companies that have cheap pet insurance rates.
Secured with SHA-256 Encryption
What's New In 2021 For Vetco Pet Insurance
Offered through Petco, the pet supply store, Vetco pet insurance provides coverage for household pets and their medical bills. 
How Has Covid-19 Affected Vetco Pet Insurance
Vetco's fortunes rose during the pandemic alongside those of its parent company, Petco. Americans locked in their homes braved the COVID-19 virus to get out and get themselves some pets. Petco's 2020 business spike resulted from lockdowns, and conscientious pet owners insured their new pets, often through Vetco. 
Petco stores have required that customers text or call when they have arrived, so they do not crowd insode the store with their pets. Petco has also offered increased online shopping for pet supplies, however. 
New Products Or Changes 
As the pandemic's effect on household pets has been largely anecdotal, not much has changed for Vetco pet insurance of late in terms of what insurance products it offers. The company focuses mainly on vaccinations and microchipping, and that remains unchanged.
Enter your ZIP code below to view companies that have cheap pet insurance rates.
Secured with SHA-256 Encryption
Vetco Pet Insurance In The News 
Vetco's parent company, due to pandemic-related business increasing, became a publicly traded company for the second time in January of 2021. This opening racked up almost a billion dollars for Petco. In April, Petco launched a credit card offering a donate-to-charity feature linked to every purchase made with it.
2021 Latest Vetco Reviews
According to the Better Business Bureau, Vetco doesn't have the best customer service, and many have been left with less than ideal experiences. Many customers have problems getting confirmation for their appointments with Petco's new Covid policies. 
However, when customers were able to follow through on their appointments, they were pleased with the thorough and comprehensive experience their pets received.
Hours, locations within Petco
Vetco is located inside Petco stores in select states. Hours vary by location, with clinics available on most Saturdays or Sundays. Depending on the Petco location, some Vetco clinics offer weekday hours, most often between 12:00 p.m. and 3:00 p.m. or 3:00 p.m. and 6:00 p.m.
Currently, Petco offers Vetco clinics in the following states:
Alaska

Arizona

California

Colorado

Connecticut

Delaware

Florida

Georgia

Illinois

Indiana

Kansas

Kentucky

Louisiana

Massachusetts

Maryland

Michigan

Minnesota

Missouri

North carolina

New Hampshire

New Jersey

Nevada

New York

Ohio

Oklahoma

Oregon

Pennsylvania

Rhode Island

South Carolina

Texas

Utah

Virginia

Washington

Wisconsin

West Virginia

Wyoming
Click here to find out if there is a Vetco clinic in your state and the hours of operation. Please note that walk-in clinics are no longer available during the pandemic. They require an appointment, which can be booked on the website or by calling customer service.
Enter your ZIP code below to view companies that have cheap pet insurance rates.
Secured with SHA-256 Encryption
Vaccination Packages 
Vetco offers affordable vaccination packages for your puppy or kitten, cat or dog. These packages offer a low-cost solution for commonly needed vaccines you would normally pay individually for at the vet's office. 
If you only need one vaccine, like rabies or distemper, you can also pay for the one shot for your dog or cat. Individual rabies vaccines cost just $19, whether your pet needs the 1-year shot or the 3-year. Distemper/parvo vaccines (5 in 1) combo are only $35, and Lepto can be included in the combo for $10 more if required. Individual tests and vaccines are affordable and cost from $19 and $45 depending on the test or shot needed.
Compare that to the package offerings, and the deals get even better! 
Real Cost Savings from PetFirst Clients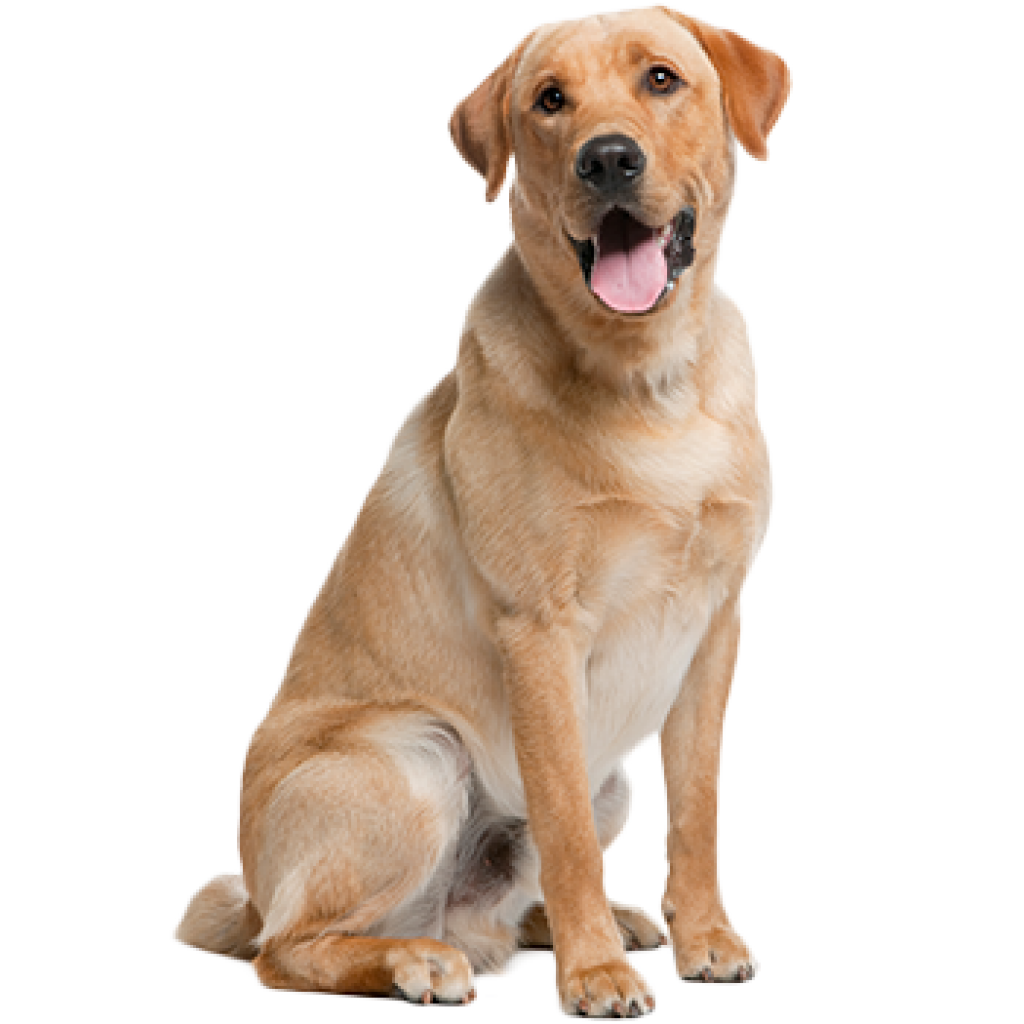 Luna
PetFirst saved his parents
$6,712
A happy energetic Luna one morning couldn't hold her food down. After months of multiple costly vet visits to specialists and an endoscopy, the problem was discovered and fixed. Luna put 22 pounds back on in no time and her parents were grateful for having PetFirst by their side to pay the bills.
Puppy and Dog Vaccination Package
For $75, your puppy or dog can get the following vaccinations:
Distemper/Parvo combo

Bordetella

Lepto

Round/hook dewormer
For $20 more, the Vetco veterinarians will also conduct a heartworm test. If you add another $10, they can upgrade the heartworm test to a 4DX test to include tick diseases.
Additional upgrades can be added to the vaccination package if needed:
Rabies (1 or 3 year): $15

Lyme: $25

Influenza: $25

Rattlesnake: $25
When adding up these individual vaccinations plus the cost of an office visit (which you don't have to pay for with Vetco), you could save well over $100 in just one visit at Vetco compared to the vet's office.
Of course, if you have pet insurance with a wellness plan, there's a chance you can get reimbursed for part or all of your vaccination costs on top of the savings you're already getting by using the Vetco clinic services.
Pet wellness plans are designed to help with the cost of preventative and routine care, which includes vet exams and vaccination costs.
Real Cost Savings from PetFirst Clients
Gidget
PetFirst saved his parents
$2,194
Artemis was a beautiful and friendly cat to all who were willing to pet him. Unfortunately, he developed feline diabetes which required regular vet visits and medications that his Mother could not otherwise afford on her fixed income. Having PetFirst insurance, she called and discussed the problem with a friendly PetFirst agent. To her surprise, she found out that Artemis' ongoing required vet visits and medication would be covered by his PetFirst insurance. Artemis was able to live out the rest of his life with proper medical care and medicines thanks to PetFirst insurance.
Kitten and Cat Vaccination Package
Getting your new kitten or cat vaccinated is also affordable at Vetco clinics. While cats don't typically need as many vaccines as dogs do, they still need an annual checkup and certain shots to stay healthy, even if they're indoor pets.
At Vetco you can get the FVRCP 3 in 1 vaccine, FeLv vaccine, and round/hook dewormer package for $69. You can also add on the:
Rabies vaccine (1 year): $15

Feline combo test (FeLv, FIV, heartworm): $25

Rattlesnake vaccine: $25
Vetco makes it easy to pick a package or choose individual vaccines and tests to fit your pet's particular needs. You also get a free exam by licensed veterinarians, which can save big money instead of paying à la carte at the vet's office.
Have a pet wellness plan? Send in your pet's record with a receipt for your Vetco visit to see how much you'll get reimbursed for this routine and preventative care.
Micro Chipping 
Vetco clinics also offer microchip services for just $19, whether for a dog or cat. Microchips were the first wearable tech for pets. The veterinarian uses a hollow needle to implant a tiny chip the size of a grain of rice under the pet's skin, so the owner can be identified and found if lost.
With the average cost of a microchip at the vet's office between $45 – $50 plus the potential charge for an office visit, getting a microchip from Vetco would be the more affordable option. Plus, you can set up an account online so your contact information always stays up to date, and there are no maintenance fees to keep the account.
Heartworming 
Heartworm is a parasitic roundworm called Dirofilaria immitis, spread from host to host by mosquitos. Once infected, the disease can harm dogs, cats, and ferrets and cause lung disease, heart failure, organ failure, and even death.
According to the American Heartworm Society, heartworm is in every state in the U.S. with these five states having the highest incidence:
Louisiana

Mississippi

South Carolina

Arkansas

Alabama
Heartworm is preventable by giving your pet medication once a month. If infected, the medication is designed to disrupt the mosquito larvae cycle, preventing it from spreading the disease and growing within your pet. 
Heartworm medication for your dog or cat can only be purchased through a veterinarian or with a prescription. To refill the medication, the Vetco clinic must test your pet for heartworm to make sure they are negative first. 
Here are the prices you can expect to pay at Vetco for your dog or cat to be tested for heartworm:
Dog heartworm only: $29

Dog heartworm and tick: $39

At Combo FeLv, FIV, heartworm: $45
Vetco partners with Petco and fulfills prescriptions by Express Scripts Pharmacy. The prescription can be sent directly to the pharmacy so you can pick up the heartworm medicine for a fraction of the cost you would pay at the vet's office.
Enter your ZIP code below to view companies that have cheap pet insurance rates.
Secured with SHA-256 Encryption
Intestinal Parasite Screening 
Intestinal parasites are another option for testing and vaccination or deworming at Vetco clinics. These types of parasites are more common in dogs than cats, including:
Hookworm

Ringworm

Roundworm

Tapeworm

Whipworms
The best way to test for intestinal parasites is to provide a stool sample to the vet. They can also detect some parasites from a blood sample. The Vetco veterinarian will send the sample to a lab for verification before prescribing deworming medication, which can take up to seven days. 
At Vetco, the cost for roundworm/hookworm dewormer is $21 and tapeworm dewormer is $35. Compare these rates to a full service veterinarian, and you can see how the savings can really add up.
Need Pet Insurance?
FACT: Pet insurance pays up to 90% of vet bills when your pet is sick or injured!
Other Vet Services Offered 
Vetco Clinics offers preventative veterinary medicine through testing and administering vaccination schedules. They do not charge an exam fee, but do provide a visual checkup of your dog or cat during your appointment.
Your pet will have their ears, eyes, and mouth checked while you discuss their history and any issues they may be having. Depending on your pet's health at the time of visit, they will receive any needed testing or vaccines after their checkup. If your pet is sick or injured, the Vetco vet may decline to work with your pet and suggest seeing a full service veterinarian. 
Vetco also writes prescriptions for your pet's heartworm, tick, and flea medication. They can fill this onsite or you can take the written prescription to your preferred pharmacy or have it filled online or at your normal vet's office. 
Petco Online Pharmacy
Petco partners with Express Scripts Pharmacy to offer discounted over-the-counter and prescription medication for your dog or cat. After you place your order, Express Scripts confirms the prescription with the veterinarian and then fills your request. This process can take some time, up to 10 days, so be sure your pet has medication at home until they can process your order.
At Express Scripts, you can have your pet's medication shipped to your door or do curbside pickup. Over-the-counter and prescription medications through Express Scripts are up to 35% off plus free shipping on orders over $35.
Enter your ZIP code below to view companies that have cheap pet insurance rates.
Secured with SHA-256 Encryption
Vetco Pros and Cons
Vetco offers affordable testing and vaccinations for your dog or cat without the need to visit the vet's office. They use licensed veterinarians to provide services without extra fees. Vetco can be a great way to save money on your pet's wellness, but is not a substitute for a full service vet.
They cannot diagnose your pet's health issues beyond the testing they are capable of. If your pet is sick or injured, they should see a full service vet rather than go to a Vetco clinic. 
Vetco veterinarians will not treat aggressive or sick dogs and do not perform the following services:
Nail trim

Grooming

Anal gland expression

Anesthesia

Surgery

Euthanasia

Radiology

Second opinions

Lab work outside of specified testing
It is also worth noting that the fees outlined here do not reflect additional fees charged for boosters of certain vaccines required to protect your pet. They will note any boosters required on your receipt but you will have to ask about pricing.
Customer Service
Vetco's customer service team is available at 877-838-7468 to answer questions every day of the week:
Monday – Friday: 9:00 a.m. to 8:00 p.m. EST

Saturday: 9:00 a.m. to 7:00 p.m. EST

Sunday: 10:00 a.m. to 7:00 p.m. EST
Petco stores and associates cannot answer questions about Vetco services or products prescribed.
Vetco Customer & BBB Reviews
Vetco clinics have generally good customer reviews online, ranging from 4 stars on Facebook with 76 votes and 4 stars from seven reviews on Google to 3 stars on Yelp with 41 reviews. 
In the past three years, there have been 35 complaints filed with the Better Business Bureau, 25 have been closed within the last 12 months. Out of the 35 complaints, 32 were a problem with either the product provided or the service offered. 
Seventeen customers provided reviews on the BBB website, giving Vetco 1.24 out of 5 stars for customer service. According to most reviewers, their pets had adverse reactions to shots or a customer service issue that was difficult to resolve, resulting in a low customer satisfaction score.
Enter your ZIP code below to view companies that have cheap pet insurance rates.
Secured with SHA-256 Encryption
Summary (Buy Pet Insurance to save money)
If you're looking for low-cost vaccinations and testing, Vetco clinics can be a great option. They are not a replacement for full-service veterinarians and will not work on aggressive, sick, or injured pets. Purchasing a pet insurance policy with a wellness plan can save you even more as these plans cover part or all of the costs associated with preventative and routine care for your pet. Using affordable options like Vetco clinics and pet insurance coverage can help you save money while also providing your pet with a happy and healthy life that's affordable.
We are a free online resource for anyone interested in learning more about pet insurance. Our goal is to be an objective, third-party resource for everything pet insurance related. We update our site regularly, and all content is reviewed by pet insurance experts.