Best Pet Insurance in Utah
Free Car Insurance Comparison
Compare Quotes From Top Companies and Save
Secured with SHA-256 Encryption
UPDATED: Jul 5, 2022
Pet Insurance U receives compensation from the third parties included on this site. This includes payment for clicks from our site to insurance providers' sites and quote requests generated. Our rankings and reviews are not affected by payments from the insurance companies. The compensation we receive allows the site to be free and regularly updated. Our goal is to review every pet insurance provider, but not all companies are listed on the site.
And many of the companies we review do not pay us anything. We simply rate, compare and review their plan because we feel it will be valuable to you. Our reviews are guaranteed to be unbiased, professional and advertising compensation does not influence rankings.
Pets are family, and when they get hurt or aren't feeling well, it can be devastating to watch.
Many pet owners are caught off guard by the high cost of emergency care and treatment for their pets' illnesses, which can be far higher than their routine vet expenses.
But like cars, homes, property, and healthcare, you can buy an insurance policy to meet your pet's veterinary expenses.
The cost of pet insurance can vary from state to state and company to company; that's why it's important to do your research and compare quotes.
If you live in Utah, you have plenty of choices when it comes to picking a pet insurer.
In the guide below, we're reviewing the top five pet insurance companies in Utah and covering some of the basics of pet insurance so you can make an informed decision.
Need Pet Insurance?
FACT: Pet insurance pays up to 90% of vet bills when your pet is sick or injured!
Best Pet Insurance in Utah
If you call the Beehive State home, you might want to start your search for pet insurance with the companies below.
They earned their spots based on their coverage, cost, and claims process, along with their overall reputation.
Below are a few details you should know about each of them.
Healthy Paws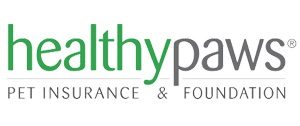 Healthy Paws is a no-brainer for a lot of pet owners because of its simplicity.
While selecting a policy can get confusing with some providers, Healthy Paws presents applicants with one basic policy.
Though it doesn't feature wellness coverage, the Healthy Paws pet plan provides extensive accident and illness coverage.
The plan accounts for a whole host of conditions and related expenses, including congenital or hereditary diseases.
They even cover hip dysplasia in pets under 7 years old, with a 12-month waiting period.
In terms of reimbursement, Healthy Paws is generous. You can get reimbursed for up to 90% of your approved veterinary bills.
Healthy Paws' plans also come without any maximum coverage amounts, so your policy won't be restricted by an incidental, annual, or lifetime cap.
You can easily file a claim on the Healthy Paws mobile app, which also provides handy pet training resources.
Learn More: Read our full Healthy Paws review
Pets Best
Pets Best truly is one of the best providers you can choose for your dog or cat's pet insurance plan.
The company offers coverage that's a bit more comprehensive than Healthy Paws, with both routine wellness and accident/illness coverage.
These plans cover prescription meds and vaccinations, which you won't always find elsewhere.
You'll also find that Pets Best's policies are great for older pets, with more lenient age requirements than most.
Related: 10 Things You Must Know Before You Buy Pet Insurance
If you buy the Elite plan, you'll get unlimited amounts of coverage, while Pets Best's lower-tier policies come with a max annual benefit of $5,000.
You can also choose between a few deductible amounts, adding to the policy's customization.
Bottom line: Pets Best is a top-notch carrier with comprehensive pet insurance coverage for older and younger pets and a simple and painless online claims filing process.
Learn More: Read our full Pets Best review
Embrace
If you're looking to save money on premiums and have access to both accident and illness policies and routine care plans, Embrace is worth your while.
Embrace's accident and illness plan covers conditions like allergies, intervertebral disk disease (IVDD),  and hip dysplasia, with a waiting period.
You can build on Embrace's impressive accident and illness coverage, adding wellness coverage to your pet's plan for preventive and routine care.
With Embrace, you could be reimbursed for as much as 90% of qualifying vet expenses.
The company also offers a disappearing deductible, which decreases each year you go without filing a claim.
As far as the claims process is concerned, Embrace can handle claims rapidly when you file online or in the app.
Or if you don't mind waiting a bit longer, you can submit claims by mail. Either way, Embrace uses direct deposits to reimburse your medical expenses.
Learn More: Read our full Embrace pet insurance review
Nationwide
Nationwide is on your side when you need life, home, and auto insurance, and the household name is also there for your pet insurance needs.
With Nationwide, you get an "A+" customer experience, according to the Better Business Bureau's standards, and so much more.
Nationwide pet insurance has three plan options:
Major Medical: Accident/illness
Pet Wellness: Routine care
Whole Pet with Wellness: A hybrid of the two
While the stand-alone Pet Wellness plan has a $10,000 annual cap on benefits, the Major Medical and Whole Pet with Wellness plans have unlimited coverage for many conditions.
You can also choose between a $10 and $250 deductible.
What's more, you can even get a policy for your exotic pets, which encompasses anything outside of dogs and cats by most companies' standards.
Though Nationwide's policies aren't the most affordable on the list, you get the coverage and support of one of the most trusted names in the insurance industry.
Learn More: Read our full Nationwide pet insurance review
Petplan
If you're looking to compare another option, you won't go wrong with Petplan.
Another "A+" rated company by the BBB, Petplan is sure to provide you with outstanding customer experience.
Petplan's coverage is robust, giving you several flexible options to choose from in terms of deductibles, reimbursements, and maximum benefits.
While some of Petplan's smaller policies max out at $2,500, others are unlimited, and reimbursement levels run from 70% to 90%
Petplan's policies cover chronic conditions and a slew of hereditary illnesses; however, the company does not provide any wellness coverage.
In terms of cost, Petplan is fairly competitive, and it's a particularly good call for owners of older cats.
Petplan allows you to file claims by mail, but they process claims far more rapidly online, meaning you'll get paid even sooner.
Learn More: Read our full Petplan review
Enter your ZIP code below to view companies that have cheap pet insurance rates.
Secured with SHA-256 Encryption
Pet Insurance Utah Prices
The cost of pet insurance can look different depending on a few things, from your location to the type of pet you have and the level of coverage you buy.
Here's how these factors affect your rates:
Coverage Levels: The more comprehensive your policy's coverage and benefit amounts are, the more you'll pay for the policy.
Location: Live in a large city like Salt Lake City? If so, you can expect higher pet insurance rates.
Policy Structure: How much you're willing to pay in deductibles and the reimbursement level you choose could also influence the cost of your policy.
Type of Pet: Some breeds face higher risks of developing health conditions than others, meaning their coverage is costlier. Along those lines, cat insurance is cheaper than comparable coverage for a dog.
Your Pet's Age: The older your pet is, the more health risks he or she will face. That's why the cost of coverage gets higher as your pet ages.
Overall, the average policyholder spends somewhere in the range of $30 to $50 for their pet policy.
Cat owners often spend closer to $20 for a policy.
What Does Pet Insurance in Utah Cover?
Though some companies are certainly more generous in terms of what they insure, most accident and illness policies cover and exclude the same conditions and expenses.
What's Covered
Most pet insurance policies cover:
Accidental illness & injury
Blood tests
Cancer care
Chronic & congenital illness
Emergency treatments
Exam fees
Hospital care
Prescriptions for approved conditions
Procedures for approved conditions
Ultrasounds
X-rays
What's Excluded
Likewise, most policies exclude the following:
Behavioral therapy
Boarding
Dental hygiene procedures
Elective surgeries
Grooming
Pre-existing conditions
Routine/preventative care
Spaying & neutering
Real Cost Savings from PetFirst Clients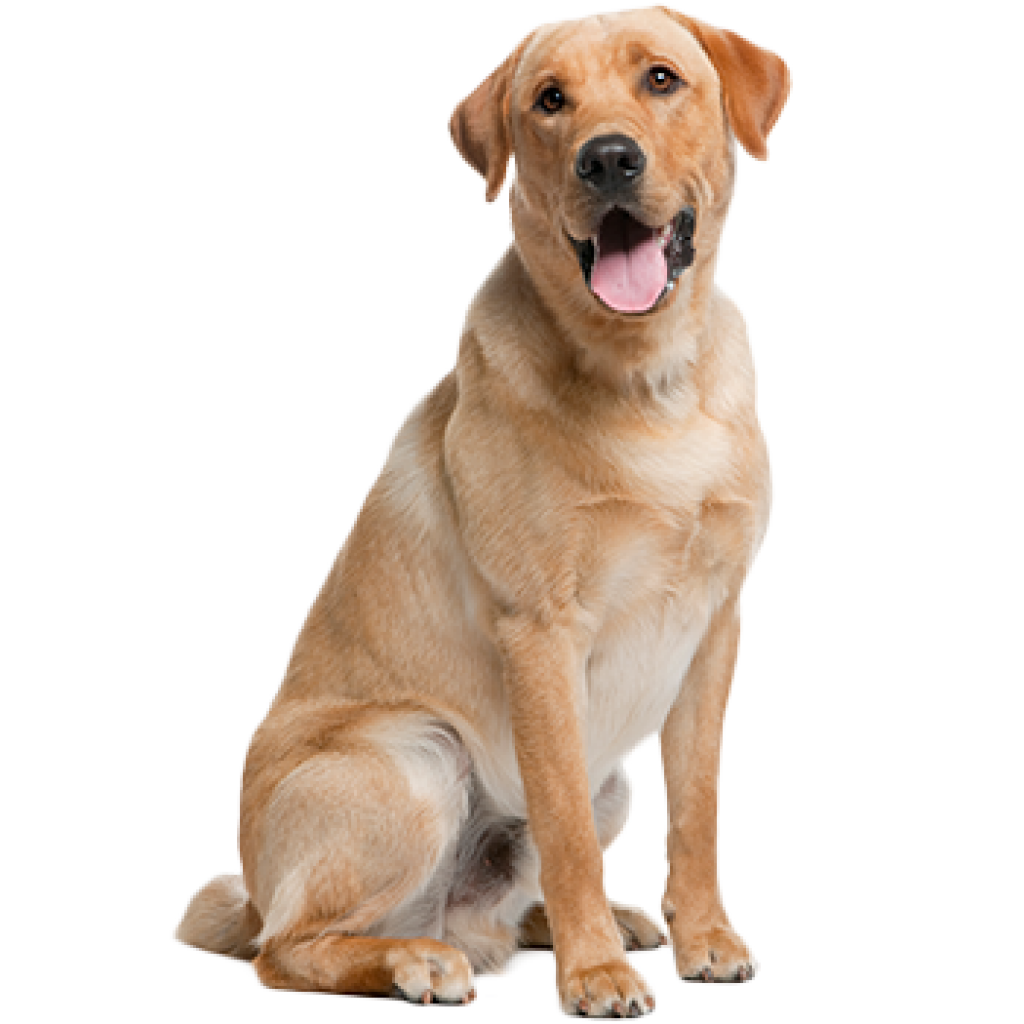 Luna
PetFirst saved his parents
$6,712
A happy energetic Luna one morning couldn't hold her food down. After months of multiple costly vet visits to specialists and an endoscopy, the problem was discovered and fixed. Luna put 22 pounds back on in no time and her parents were grateful for having PetFirst by their side to pay the bills.
Does Pet Insurance Cover Exotic Pets?
As a reminder, most pet insurance companies don't offer coverage to exotic pets.
They only insure dogs and cats.
As we mentioned above, Nationwide's Avian and Exotic Pet Plan provides extensive accident and illness coverage for exotic pets.
The plan covers over 20 exotic pets, plus nearly every type of pet bird.
How Does Utah Pet Insurance Work?
While we've broken down the best pet insurance companies in Utah, you might still be fuzzy on some of the ins and outs of coverage.
Before you dive headfirst into a policy, make sure you understand the terms below:
Deductibles: Your deductible is the amount you pay out of pocket for a qualifying medical expense. The deductible could be as low as $25, but lower deductibles can equate to higher premiums.
Premiums: Premiums are simply the monthly fee you pay for your pet's coverage. Rates can vary based on your pet's risk factors.
Reimbursement: After you meet your deductible limit and get your medical bill, you submit it to your pet provider for reimbursement. Most companies offer between 70 and 90% reimbursement.
Waiting Period: Not every condition is covered by your policy immediately. Emergency care usually takes effect between 1 to 14 days after you sign up, with hereditary conditions covered after 6 to 12 months.
Enter your ZIP code below to view companies that have cheap pet insurance rates.
Secured with SHA-256 Encryption
Shopping for Pet Insurance in Utah
If you're worried you won't be able to afford your pet's medical care if something goes wrong, hopefully the information above has put your mind at ease.
Pet insurance can give your furriest family members the basic emergency coverage they might depend on if they're hurt or injured.
And if you want to take it a step further, several pet insurance companies offer policies to cover your pet's routine care.
On top of those benefits, pet insurance is flexible, allowing you to build a policy around your budget and your pet's needs.
We could go on and on about the advantages of pet insurance. If you're interested in learning more, take a closer look at some of the companies listed above and compare a few quotes.
You won't regret taking that simple first step towards protecting your pet.
Other articles you may find helpful: 
Is Exotic Pet Insurance Necessary? 
The Best Pet Insurance By State 
Fun Facts, Dog FAQ, And Unsolicited Dog Advice
5 Training Commands to Save Your Dog's Life
The Ultimate Guide to Safe Foods for Dogs
Finding the best pet insurance companies can be challenging, especially, if you are looking for an emergency vet near you. Here's a list of the best pet insurance companies in your State. 
New Hampshire, Arizona, Florida, Illinois, Texas, California, Massachusetts, New Jersey, Washington, Seattle, Iowa, Oregon, Minnesota, Utah, Idaho, Hawaii, New York City, North Carolina, Maine, Rhode Island, Ohio, Connecticut, Pennsylvania. 
We are a free online resource for anyone interested in learning more about pet insurance. Our goal is to be an objective, third-party resource for everything pet insurance related. We update our site regularly, and all content is reviewed by pet insurance experts.