Pet Insurance in Oregon
Free Car Insurance Comparison
Compare Quotes From Top Companies and Save
Secured with SHA-256 Encryption
UPDATED: Nov 17, 2020
Pet Insurance U receives compensation from the third parties included on this site. This includes payment for clicks from our site to insurance providers' sites and quote requests generated. Our rankings and reviews are not affected by payments from the insurance companies. The compensation we receive allows the site to be free and regularly updated. Our goal is to review every pet insurance provider, but not all companies are listed on the site.
And many of the companies we review do not pay us anything. We simply rate, compare and review their plan because we feel it will be valuable to you. Our reviews are guaranteed to be unbiased, professional and advertising compensation does not influence rankings.
Pets are our companions, protectors, and special members of the family.
Making sure they receive the medical care they need to live a full healthy life is key.
Pet insurance plans come in different shapes and sizes, with every company offering a unique experience to policyholders and their pets.
With so many options out there, beginning the process of exploring companies can be a downright arduous task.
If you live in the beautiful state of Oregon, read on for a look at the state's top pet insurance companies and a breakdown of just how pet insurance works.
Need Pet Insurance?
FACT: Pet insurance pays up to 90% of vet bills when your pet is sick or injured!
Best Pet Insurance in Oregon
If you're one of the millions of pet owners that call the Pacific Northwest home, you have no shortage of pet insurance options.
But the ones below stand out from the crowd, based on price, coverage, and customer service.
We'll go into a bit more detail about each company's coverage, policy limits, and claims filing process below.
Healthy Paws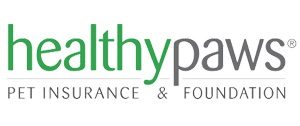 Healthy Paws aims to make pet insurance as easy as possible, from their online policy info to their application and claims process.
Rather than offering multiple policies, Healthy Paws has a single comprehensive accident and illness policy with various levels of coverage to choose from.
While Healthy Paws doesn't have wellness benefits, its accident and illness coverage is hard to beat. With it, you get:
Congenital or hereditary diseases: Includes hip dysplasia in pets 6 and younger with a 12-month waiting period.
Reimbursement: Up to 90% reimbursement of medical expenses.
Maximum benefits: No cap on coverage per incident, year, or over your pet's lifetime.
Claims: You can file a quick claim on the Healthy Paws app and website, and also pick up tips on training your pet.
Learn More: Read our full Healthy Paws Review
Embrace
Embrace is a great alternative if you're trying to secured affordable accident and illness coverage, along with wellness care.
The provider is one of the most affordable in the industry for cats and dogs alike.
With Embrace's customizable policies, you get some of the following benefits:
Coverage: The plan includes allergies, IVDD, hip dysplasia, and more, with waiting periods.
Wellness care: You can combine a routine care package to your pet's plan to add several benefits outside of injury and illness coverage.
Reimbursement: Embrace offers up to 90% reimbursement of approved veterinary expenses.
Deductible: Embrace's deductible shrinks each year you don't file a claim.
Claims: You can file in the app, online, or by mail and get reimbursed via a direct deposit.
Learn More: Read our full Embrace Pet Insurance Review
Pets Best
Pets Best is another wonderful option if you're looking for robust coverage.
Their policies are affordable for older pets as well as younger ones, and they have expansive, robust coverage.
Here are some of the biggest benefits of a Pets Best policy:
Coverage: Pets Best's comprehensive accident/illness plan and routine care provide extensive coverage, with inclusions like vaccinations and prescriptions.
Accessibility: Pets Best is competitively priced and offers fair underwriting for older pets, with generous age limits.
Maximum benefits: While you can opt for a less expensive plan with a $5,000 annual cap, Pets Best offers an Elite plan with unlimited policy benefits.
Deductibles: You can choose to pay between $100 and $1,000 in deductibles.
Learn More: Read our full Pets Best Review
PetFirst
PetFirst is another excellent option for pet insurance in Oregon.
The company has all the coverages you need between its primary accident/illness policy and its options routine wellness care rider.
Here are some of the key features of PetFirst's policies:
Customer service: PetFirst's claims process and communication with clients has earned it an A+ from the Better Business Bureau.
Short waiting period: PetFirst's waiting period is only 14 days, even for conditions like hip dysplasia.
No age limit: PetFirst insures pets aged 8 weeks and up, so you don't have to worry about your older pet getting rejected based solely on their age.
Policy limits: There are no lifetime or incidental caps on your coverage, but annual benefits max out at $10,000.
Discounts: PetFirst offers both a claim-free discount and a multiple pet discount, both of which could cut down your prices considerably.
Learn More: Read our full PetFirst Review
ASPCA
ASPCA is a household name because of its emotional commercials and its fight against animal cruelty, but it also offers pet insurance.
The policies, which come from the insurer Crum and Forster, are another worthwhile option for pet insurance in Oregon.
With one of these policies, you get:
Bonus benefits: ASPCA's pet plans offer standard accident and illness coverage, along with benefits like final expenses coverage and behavioral therapy.
Customizable coverage: While ASPCA's most comprehensive policies offer extensive coverages like those listed above, you can also opt for a more budget-friendly accident-only plan.
Flexible reimbursement: You can get reimbursed for 70, 80, or 90% of your qualifying veterinary expenses.
Waiting period: Unlike most companies, ASPCA enforces one 14-day waiting period that applies to both accidents and illnesses.
Learn More: Read our full ASPCA Review
Enter your ZIP code below to view companies that have cheap pet insurance rates.
Secured with SHA-256 Encryption
What Does Pet Insurance in Oregon Cover?
Every company is different in terms of what conditions they actually cover, but most standard accident and illness policies offer the same base level of coverage.
Related: 10 Things You Must Know Before You Buy Pet Insurance
What's Covered
At the very least, your accident and illness plan should cover the following:
Accidental illnesses & injuries
Blood testing
Cancer treatment
Chronic or congenital illness
Emergency care
Exam fees
Hospital stays
Prescriptions for qualifying conditions
Procedures for qualifying conditions
Ultrasounds and X-rays
What's Excluded
While some companies include more benefits than others, your policy isn't likely to include:
Behavioral therapy
Boarding or grooming
Dental procedures
Elective procedures
Pre-existing conditions
Routine wellness care
Spaying and neutering
Wellness plans extend these coverages to include your pet's routine checkups and preventative care, sometimes as a rider to your accident and illness policy, and other times as a stand-alone plan.
Real Cost Savings from PetFirst Clients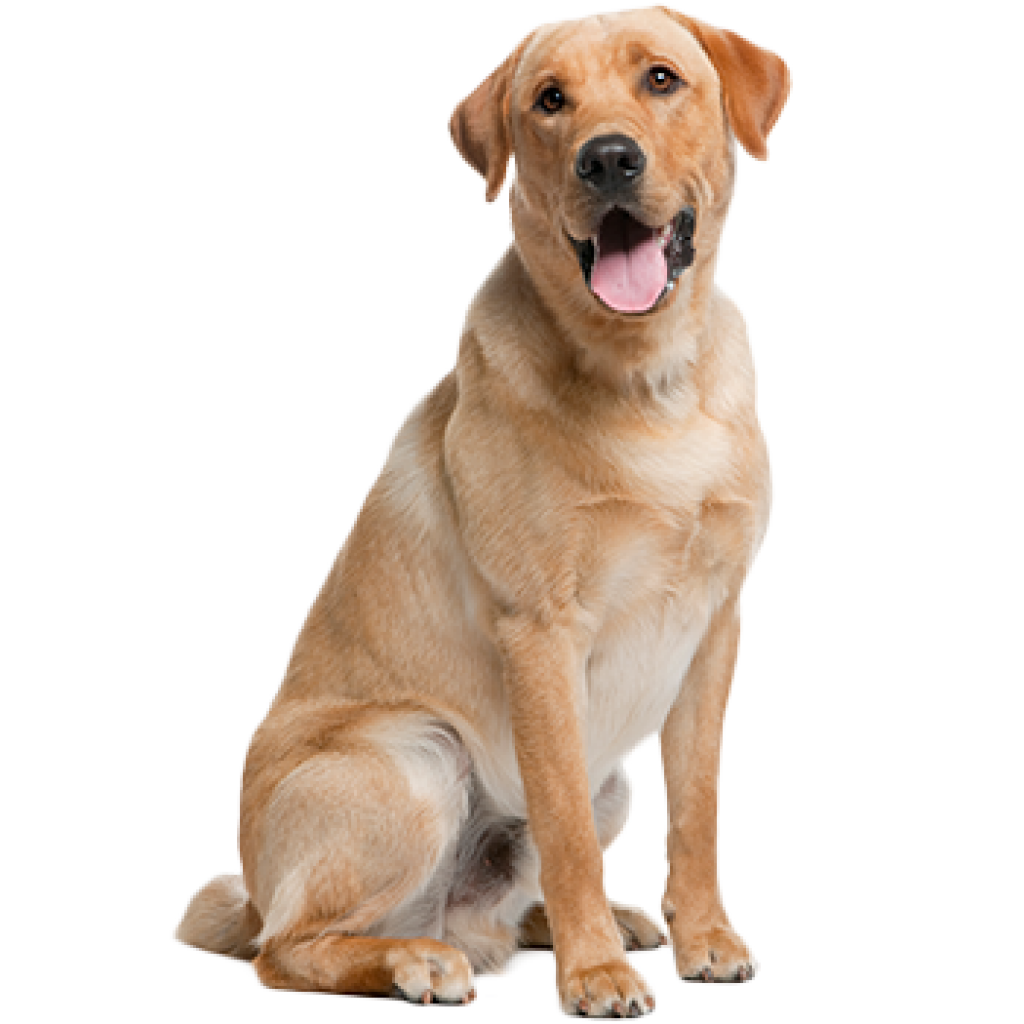 Luna
PetFirst saved his parents
$6,712
A happy energetic Luna one morning couldn't hold her food down. After months of multiple costly vet visits to specialists and an endoscopy, the problem was discovered and fixed. Luna put 22 pounds back on in no time and her parents were grateful for having PetFirst by their side to pay the bills.
Does Pet Insurance Cover Exotic Pets?
The companies above are fantastic options for insuring your dogs or cats, but they're limited to those two species.
If you have a rabbit, bird, snake, or any other variety of pet, most pet insurance companies will label them as exotic pets and deny coverage.
However, it isn't impossible to secure coverage from a trustworthy provider for your exotic pet.
Nationwide offers an Avian and Exotic Pet Plan for owners of pets that can't get policies elsewhere.
The policy is available to over 20 types of exotic pets, covering most people's needs.
How Does Oregon Pet Insurance Work?
Before you buy a policy, it's important to make sure you understand the basics of how your pet's plan will work.
Here's a brief breakdown of some of the key terms that will be a part of your pet's insurance plan:
Deductibles: Before your policy pays out, you'll have to contribute a deductible amount, which could be as small as $25, or more than $1,000. How much you're willing to contribute here could lower your rates.
Premiums: Premiums are the monthly payments you'll be expected to contribute to keep your pet's policy in force, with rates determined by the risk factors your pet poses.
Reimbursement: Once you pay your deductible, your vet expenses are eligible for reimbursement, usually between 70 and 90%.
Waiting Period: With most providers, your pet is eligible for accident coverage 14 days after you buy your policy. Illnesses are often covered after 6 to 12 months, though some companies offer more reasonable waiting periods.
Pet Insurance Oregon Prices
A lot goes into determining your pet insurance rates.
With so many factors at play, your pet's insurance plan could look quite different than someone else's.
Your rates will be impacted by:
Coverage Amount: If you're looking for extensive coverage with no benefit caps, or you want additional features offered by a wellness rider, you'll pay more for it.
Location: If you live in a city like Portland, you'll face steeper premiums than someone in a more rural area.
Policy Setup: Pet insurance is customizable, usually allowing you to set your deductible and reimbursement rates. The amounts you choose can alter your rates.
Type of Pet: Because of genetic health risks, some breeds of dogs and cats are more expensive to insure than others. Along those lines, cats are far less expensive to insure than dogs are.
Your Pet's Age: Age is another important risk factor, as aging dogs and cats are more susceptible to accidents and injuries. As such, they're costlier to insure.
With all of these factors in mind, the average cost of pet insurance ranges from $30 to $50.
Cat owners pay close to $20 for their pet plans, on average.
Enter your ZIP code below to view companies that have cheap pet insurance rates.
Secured with SHA-256 Encryption
Shopping for Pet Insurance in Oregon
You shouldn't have to worry about being able to protect your beloved pet if he or she faces a medical emergency.
With pet insurance, you can put your mind and your wallet at ease, purchasing a plan that fits your budget and provides your dog or cat with the critical protection they need.
Pet insurance is one of the simplest types of coverage to buy,  thanks to the innovative technological approaches of leading pet insurance companies.
You can file claims in minutes with a few simple snapshots, getting reimbursed for your pet's vet expenses.
Bottom line: The benefits of pet insurance far outweigh the cost, and Oregon residents have access to coverage from the best providers in the nation.
Start by researching the companies here and getting a few quick quotes to get a better idea of what a plan will cost you.
Other articles you may find helpful: 
Is Exotic Pet Insurance Necessary? 
The Best Pet Insurance By State 
Fun Facts, Dog FAQ, And Unsolicited Dog Advice
5 Training Commands to Save Your Dog's Life
The Ultimate Guide to Safe Foods for Dogs
Finding the best pet insurance companies can be challenging, especially, if you are looking for an emergency vet near you. Here's a list of the best pet insurance companies in your State. 
New Hampshire, Arizona, Florida, Illinois, Texas, California, Massachusetts, New Jersey, Washington, Seattle, Iowa, Oregon, Minnesota, Utah, Idaho, Hawaii, New York City, North Carolina, Maine, Rhode Island, Ohio, Connecticut, Pennsylvania. 
Enter your ZIP code below to view companies that have cheap pet insurance rates.
Secured with SHA-256 Encryption
We are a free online resource for anyone interested in learning more about pet insurance. Our goal is to be an objective, third-party resource for everything pet insurance related. We update our site regularly, and all content is reviewed by pet insurance experts.