Pet Insurance In Illinois
Free Car Insurance Comparison
Compare Quotes From Top Companies and Save
Secured with SHA-256 Encryption
UPDATED: Nov 17, 2020
Pet Insurance U receives compensation from the third parties included on this site. This includes payment for clicks from our site to insurance providers' sites and quote requests generated. Our rankings and reviews are not affected by payments from the insurance companies. The compensation we receive allows the site to be free and regularly updated. Our goal is to review every pet insurance provider, but not all companies are listed on the site.
And many of the companies we review do not pay us anything. We simply rate, compare and review their plan because we feel it will be valuable to you. Our reviews are guaranteed to be unbiased, professional and advertising compensation does not influence rankings.
Pet ownership in Illinois is becoming increasingly popular as almost 30% of all households have a furry family member. After all, pets bring us so much joy, love, and compassion and are a great addition to any home!
Yet, with our new family members comes a lot of responsibility. If our pets get sick, hurt or injured, it is important to know that we have the resources to take care of any medical costs that might come along.
This is precisely when pet insurance is a lifesaver both emotionally and financially.
How can you find the best pet insurance in Illinois? Not to worry. We are here to help.
There are many things to consider in any new pet insurance policy from coverage, benefit limits, and pricing.
And we will help you navigate through the wonderful, confusing world of pet insurance!
Need Pet Insurance?
FACT: Pet insurance pays up to 90% of vet bills when your pet is sick or injured!
Pet Insurance In Illinois
Here are the top 5 providers of pet insurance in Illinois:
Related: 10 Things You Must Know Before You Buy Pet Insurance
Healthy Paws
Highlights:
All plans (including standard) offer unlimited benefits
Enthusiastic reviews and happy policyholders!
Many deductible choices up to $750.
70 to 90% reimbursement ranges (actual cost)
All coverage even includes alternative treatment therapy.
Turn-around on claims is quick and easy.
Competitive Pricing:
An Illinois dog insurance plan could start at $30 a month.
An Illinois cat insurance plan could start at $13 a month.
Take a look at our full review of Healthy Paws for more information!
Figo
Highlights:
An A+ BBB rating and great reviews
Figo reimburses all the way up to 100% (on actual cost)
If cured for a year, hip dysplasia and other hereditary issues covered.
Very tech-oriented; a cloud-based platform with the pet community.
If lifesaving care necessary, co-pay and deductive waved.
A $50 allowance for exam fees
Competitive Pricing (a little higher):
An Illinois dog insurance plan could start at $43 a month.
An Illinois cat insurance plan could start at $27 a month.
Take a look at our full review of Figo for more information!
Pets Best
Highlights:
Overall positive ratings with Pets Best
Coverage even included exam fee
Many deductible choices up to $1,000.
Preventative care plans (Wellness) offered
Unlimited benefits in the highest tiered plan
Bills reimbursed up to 90%
All-access vet helpline—no age limit for pets
Claims process within 5 days and with ease!
Competitive Pricing:
An Illinois dog insurance plan could start at $32 a month.
An Illinois cat insurance plan could start at $18 a month.
Take a look at our full review of Pets Best for more information!
Embrace
Highlights:
A 98% approval rate and an A from BBB
Reimbursements on bills from 65 % to 90%
Dental disease allowance up to $650 annually!
Many deductible options – the highest, $1000
$15,000 cap on benefit limits (too low)
Specialist care and alternative therapy included
Many discounts offered – even $50 for a year of no claims.
Competitive Pricing:
An Illinois dog insurance plan could start at $33 a month.
An Illinois cat insurance plan could start at $19 a month.
Take a look at our full review of Embrace for more information!
Petplan
Highlights:
Petplan has great reviews across the board!
All plans even include the costs of the vet exam
Unlimited benefits in the highest tiered plan (starts at $2,500)
Deductible choices up to $1,000
Reimbursement as high as 90%
No restriction on upper age limits!
Included is a vet helpline for any pet-related concerns
Competitive Pricing:
An Illinois dog insurance plan could start at $25 a month.
An Illinois cat insurance plan could start at $17 a month.
Take a look at our full review of Petplan for more information.
Enter your ZIP code below to view companies that have cheap pet insurance rates.
Secured with SHA-256 Encryption
Why Purchase Pet Insurance In Illinois?
Illinois is a state of many different climates. From the humid tropical summers to the freezing cold winters, dogs and cats get frostbite or burnt paws.
And that's not to mention any other sickness or injury that might occur.
It isn't cheap to live in Illinois, particularly in cities like Chicago. With veterinary costs increasing, it is not uncommon to have a medical bit over $10,000.
For one incident!
No one wants to ever pay that kind of bill but we would do anything for our furry family members. The best insurance policies will make it that much affordable when most cover up to 90% of the bill.
In fact, some of the very common health issues can be very expensive to treat in Illinois.
Here are a few examples of what you might pay for the following:
Paw Injury: $500 to $1,000
Cancer: $6,000 to $26,000
Poisoning: $500 to $1,500
Cat Ear Mites: $500 to $750
One mere accident or illness can become expensive to treat. And pet insurance will help take care of a lot of these costs.
Real Cost Savings from PetFirst Clients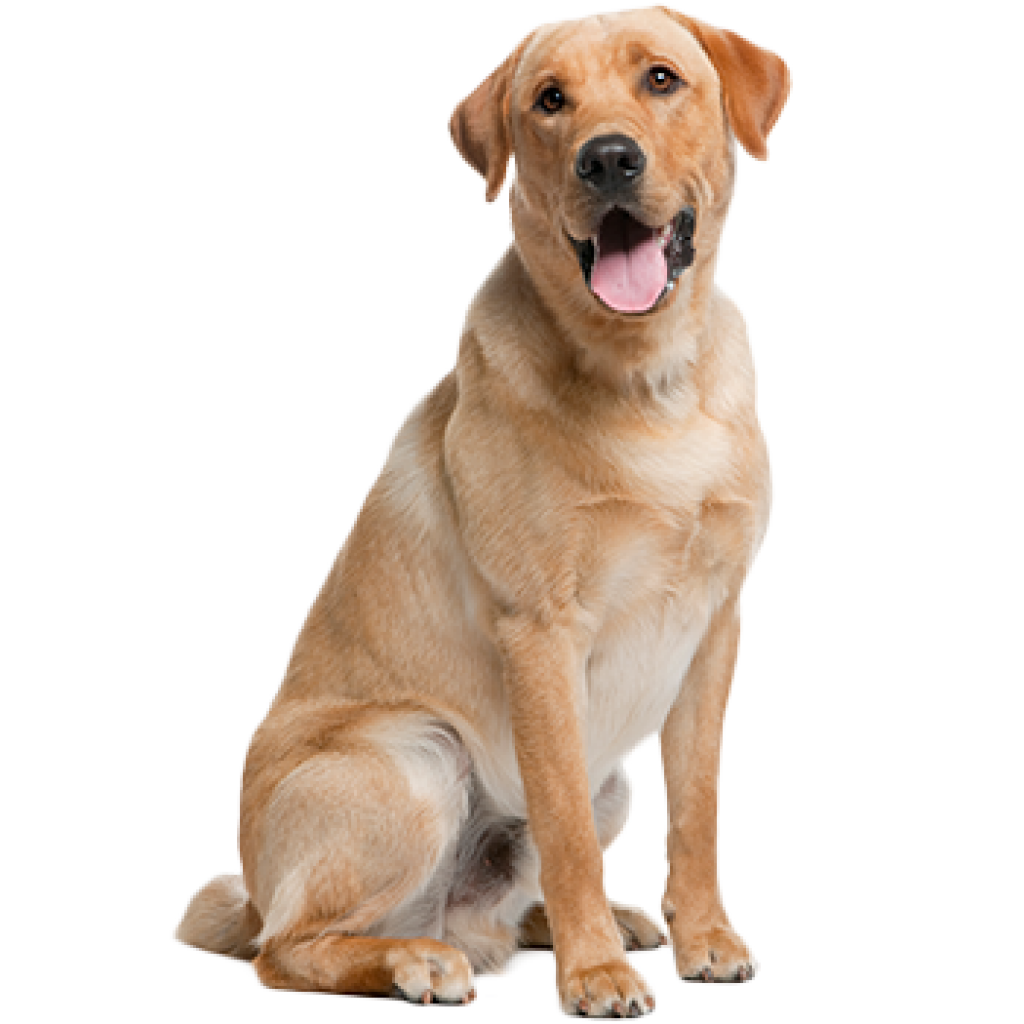 Luna
PetFirst saved his parents
$6,712
A happy energetic Luna one morning couldn't hold her food down. After months of multiple costly vet visits to specialists and an endoscopy, the problem was discovered and fixed. Luna put 22 pounds back on in no time and her parents were grateful for having PetFirst by their side to pay the bills.
Let's run you through an example of how pet insurance works:
Bruno, your five-year-old beagle, swallowed a bone and is coughing.  And wheezing.
Frightened, you grab Bruno and head to the hospital where they pull out the bone just in the nick of time.  You both can breathe more easily.
When the medical bill for the procedure turns out to be $5,500, you are so grateful you had purchased pet insurance!
You had taken out a policy with an 80% reimbursement rate and an annual deductible of $300.
You first pay the $300 deductible. The vet bill is now $5,200. Then, you would have a co-pay of 20% or $1,040.
Your pet insurance will then reimburse you $4,160.
Phew!!
That is a lot more reasonable than $5,500.
When Is The Ideal Time To Enroll Your Pet In Illinois?
The ideal time to enroll any cat or dog in pet insurance is when they are young.
While they can get sick, most kittens and puppies are super-healthy and prices are very reasonable at this stage.
Plus, pet insurance does not cover pre-existing conditions so it's best to insure your pet before any illness or condition has developed.
For example, if your 3-year old dog has chronic allergies, your dog will be treated for the duration of his life for the allergies. But, only if your dog was insured before the allergies became an issue.
Real Cost Savings from PetFirst Clients
Gidget
PetFirst saved his parents
$2,194
Artemis was a beautiful and friendly cat to all who were willing to pet him. Unfortunately, he developed feline diabetes which required regular vet visits and medications that his Mother could not otherwise afford on her fixed income. Having PetFirst insurance, she called and discussed the problem with a friendly PetFirst agent. To her surprise, she found out that Artemis' ongoing required vet visits and medication would be covered by his PetFirst insurance. Artemis was able to live out the rest of his life with proper medical care and medicines thanks to PetFirst insurance.
How Can You Find The Best Coverage?
The best companies will cover virtually all treatments or associated testing that might be needed for your pet:
Any Injury or Accident
Chronic, Hereditary conditions
Any type of surgery
Prescriptions
MRI's, Cat Scans, Diagnostics
Specialists (Cardiologist, Neurologist)
Alternative Therapy
Any Hospitalization or Emergency Care
Enter your ZIP code below to view companies that have cheap pet insurance rates.
Secured with SHA-256 Encryption
Coverage Plans Explained
If you are enrolling in a policy, you want to look for coverage that is pretty much all-inclusive and that is comprehensive pet insurance.
Comprehensive Pet Insurance
Will cover any accident, treatment, condition, illness or even specialist care that your dog or cat might need. It protects you from all future ailments.
There are two other plans that are much more limiting:
Accident Only
Accident only plans cover most accidents, but not any illness.  If your pet gets seriously ill, you won't be covered.
Wellness
Wellness plans cover routine or preventive care visits and treatments that are routine and not very expensive.
These plans are an additional cost to an existing comprehensive plan and really don't justify the added cost.
Benefit Limits Explained
Benefit limits are the most the pet insurance will pay back in a calendar year.
Some plans have a limit of $25,000 while others, like Healthy Paws, have unlimited benefits which are always the best and safest choice.
Unlimited Lifetime
Look for an unlimited lifetime benefit plan because it assures your pet will be covered for any serious disease, like diabetes or kidney disease, for your pet's life.
Per Incident Benefit Plans (Annual and Maximum):
Both of these benefit plans have a maximum amount that is paid out for any condition or illness.  It can be very limiting for pets that get multiple injuries (even though it does lower the premiums a bit).
Lifetime Maximum Benefits
This plan will put a cap on how much is paid out for the lifetime of your pet.  This amount could easily be hit unless the cap is really high (but so are medical costs!)
How Illinois Pet Insurance Pricing Works
There are numerous factors that could affect the price of your pet insurance policy and not just the coverage you choose.
The city where you live, the breed, and the age of your pet will all influence the cost.
For example, a dog in Chicago will be much more expensive to insure that that same pup in Springfield, Illinois.
Enter your ZIP code below to view companies that have cheap pet insurance rates.
Secured with SHA-256 Encryption
Illinois Pet Insurance Deductibles
The deductible is the first payment you will make before the pet insurance policy reimburses you.
The typical deductible range is from $100 to $750. You choose a deductible at the start of each new policy year.  The higher deductible, $750, will result in a lower premium.
Look for a policy with an annual deductible.  You pay the deductible once and you are done for the year. There are no surprises or second-guessing.
Some policies offer a per-incident deductible.  These deductible plans put a cap, either annually or a lifetime, of each condition or incident that could occur.
If your dog or cat has multiple issues in any year of his or her life, you will have to pay multiple deductibles which can become expensive.  And too risky.
Illinois Pet Insurance Reimbursements
All pet insurance plans work on reimbursement models and the best companies let you choose from 70% to 100%.  Well, only Figo has a 100% reimbursement choice.
As logic dictates, if you choose a lower reimbursement, your premium will be lower.  And the reverse.
It just depends if you would rather lower your premium or be paid back later if a medical issue occurs.
Reimbursement Options:
Actual Cost: The best plans will reimburse you directly from the medical bill based on the actual costs and whatever reimbursement rate you chose.  There is no second-guessing and you will know what you are paying.
Benefit Schedules: We aren't big fans of benefit schedules because it dictates the price of what you can be reimbursed for certain conditions or illnesses.
Usual or Customary: There are some providers who want to reimburse on what they determine as the usual cost of a procedure or treatment.  Again, this is too limiting and random.
Customer Reviews and Service
When purchasing anything new, reviews are always important as well as customer service.  And pet insurance is no different.
How do the policyholders like the pet insurance providers?
Are the reviews mostly positive?
Look for a company that is available to answer any question about your pet insurance plan and the different options.
Enter your ZIP code below to view companies that have cheap pet insurance rates.
Secured with SHA-256 Encryption
Which Pet Insurance in Illinois is Best For You?
What's important to you?  How fast claims are processed or maybe you just want to pay your bills online. Well, a lot of companies allow you to do that seamlessly.
Ask for any discounts that the company might offer, i.e. if you enroll more than one pet, you should always get a better deal!
With all of the above in mind from coverage to pricing and customer service, we came up with the 5 best pet insurance companies in Illinois for you to consider.
Get a quote from a few providers to see what is best for you and your pets' needs.
If you would like some other choices or to learn more about what to expect in a pet insurance plan, take a look at our top 10 pet insurance companies of 2020!
And there you have it! If you have a dog or cat in Illinois, it is certainly worth your while to consider pet insurance.
One incident or illness and you will be extremely relieved to have the means to take care of your dog or cat.
Other articles you may find helpful: 
Is Exotic Pet Insurance Necessary? 
The Best Pet Insurance By State 
Fun Facts, Dog FAQ, And Unsolicited Dog Advice
5 Training Commands to Save Your Dog's Life
The Ultimate Guide to Safe Foods for Dogs
Finding the best pet insurance companies can be challenging, especially, if you are looking for an emergency vet near you. Here's a list of the best pet insurance companies in your State. 
New Hampshire, Arizona, Florida, Illinois, Texas, California, Massachusetts, New Jersey, Washington, Seattle, Iowa, Oregon, Minnesota, Utah, Idaho, Hawaii, New York City, North Carolina, Maine, Rhode Island, Ohio, Connecticut, Pennsylvania. 
We are a free online resource for anyone interested in learning more about pet insurance. Our goal is to be an objective, third-party resource for everything pet insurance related. We update our site regularly, and all content is reviewed by pet insurance experts.