Pet Insurance in Massachusetts
Free Car Insurance Comparison
Compare Quotes From Top Companies and Save
Secured with SHA-256 Encryption
UPDATED: Nov 17, 2020
Pet Insurance U receives compensation from the third parties included on this site. This includes payment for clicks from our site to insurance providers' sites and quote requests generated. Our rankings and reviews are not affected by payments from the insurance companies. The compensation we receive allows the site to be free and regularly updated. Our goal is to review every pet insurance provider, but not all companies are listed on the site.
And many of the companies we review do not pay us anything. We simply rate, compare and review their plan because we feel it will be valuable to you. Our reviews are guaranteed to be unbiased, professional and advertising compensation does not influence rankings.
If your pet was accidentally injured or got sick suddenly, would you be able to afford the medical bills?
While you hopefully won't ever have to file a claim, pet insurance can be a true lifesaver if your dog or cat is sick or injured.
Pet owners in Massachusetts are in luck, with several excellent pet insurance companies providing coverage in the state.
Whether you're looking for the cheapest plan possible for emergency situations or you want a plan that covers everything, right down to routine checkups, there's a pet insurance provider for you.
Below, we've narrowed the long list of Massachusetts pet insurance companies down to the top 5 to help you explore your best options.
Need Pet Insurance?
FACT: Pet insurance pays up to 90% of vet bills when your pet is sick or injured!
Best Pet Insurance in Massachusetts
There are plenty of pet insurance companies in Massachusetts, but the ones below stand out among the crowd.
Related: 10 Things You Must Know Before You Buy Pet Insurance
PetFirst
PetFirst is our top choice for pet insurance in Massachusetts.
With an "A+" from the Better Business Bureau, PetFirst is known for its top-notch customer service and claims satisfaction.
PetFirst also stands out for accepting pets with conditions like hip dysplasia, with zero waiting period.
Alongside its accident and illness coverage, you can also purchase affordably priced wellness plans to customize coverage to your exact needs.
You'll appreciate PetFirst if you have an older dog or cat, too, as PetFirst does not have age limits like most of its competitors.
PetFirst caps your annual benefits at $10,000. It also has flexible deductibles, so you could pay as little as $50 out of pocket before your pet's plan kicks in.
You can save on premiums with PetFirst's claim-free discount, which rewards you with lower rates when you make it a year without filing a claim.
Learn More: Read our full PetFirst Review
Healthy Paws
Another "A+" company by the BBB's standards, Healthy Paws offers endless coverage.
While you can't purchase wellness coverage, you get extensive protection with Healthy Paws' accident and illness plan.
With Healthy Paws, you can choose from multiple reimbursement options and set your deductible amount.
You also get unlimited benefits as Healthy Paws does not have any limits to its benefits.
There are no lifetime, annual, or per-incident caps on coverage. Likewise, there are no limits to the vets you can use.
While many carriers only work with select veterinary hospitals, your Healthy Paws plan will cover treatment from any licensed vet.
When the time comes to file a claim, you can easily submit receipts and get paid quickly using Healthy Paws' app.
Learn More: Read our full Healthy Paws Review
Petplan
If you have a cat, Petplan should be high on your list of carriers, with affordable and lenient coverage for young and old cats.
It's a solid choice for dog owners in Massachusetts as well, with coverage for hereditary and congenital illnesses.
Petplan's policies are some of the cheapest in the state, while also providing a significant amount of coverage and flexibility.
Petplan will reimburse up to 90% of your medical expenses, excluding routine care.
The company does not impose an annual limit on coverage, either.
Like the other providers on the list, Petplan thrives in the customer service department, scoring  an "A+" from the Better Business Bureau.
That's largely due to its easy-to-use website and app, which make filing a claim a piece of cake.
Learn More: Read our full Petplan Review
Embrace
Another carrier praised for excellent customer service and coverage is Embrace.
Embrace offers all the essential protection your pet needs, and then some.
You have a few policy options, including:
Accident and illness
Accident only
Wellness care
If your pet has a pre-existing condition, they still have a chance at getting covered by Embrace as the company insures pets with curable conditions, as long as they have been symptom free for a year.
These pet insurance plans offer up to 90% reimbursement. You'll also be able to take advantage of Embrace's vanishing deductible. This feature knocks $50 off your deductible each year that you're claim free.
You can also count on Embrace to offer you a stellar customer experience, whether you're filing a claim or have questions about your pet's coverage.
Learn More: Read our full Embrace Pet Insurance Review
ASPCA
ASPCA does more than protect pets from animal cruelty and homelessness; they also sell pet insurance policies from Crum and Forster, a dependable and highly regarded insurer.
ASPCA's policies provide the basic coverage you would expect, plus some unique coverages like final expense protection and behavioral treatments.
On the opposite end of the spectrum, you can purchase a stand-alone accident only plan to save money and still get emergency coverage.
ASPCA lets you choose between 70, 80, and 90% reimbursement.
You should also note ASPCA's waiting period policy. While most providers have longer waiting periods for illnesses, ASPCA has one standard 15-day period, after which your policy takes full effect.
Learn More: Read our full ASPCA Pet Insurance Review
Enter your ZIP code below to view companies that have cheap pet insurance rates.
Secured with SHA-256 Encryption
What Does Pet Insurance in Massachusetts Cover?
With so many policy options, it can be difficult to distinguish what's actually covered by pet insurance.
While each company might cover different conditions, most standard accident and illness policies have similar coverages.
Real Cost Savings from PetFirst Clients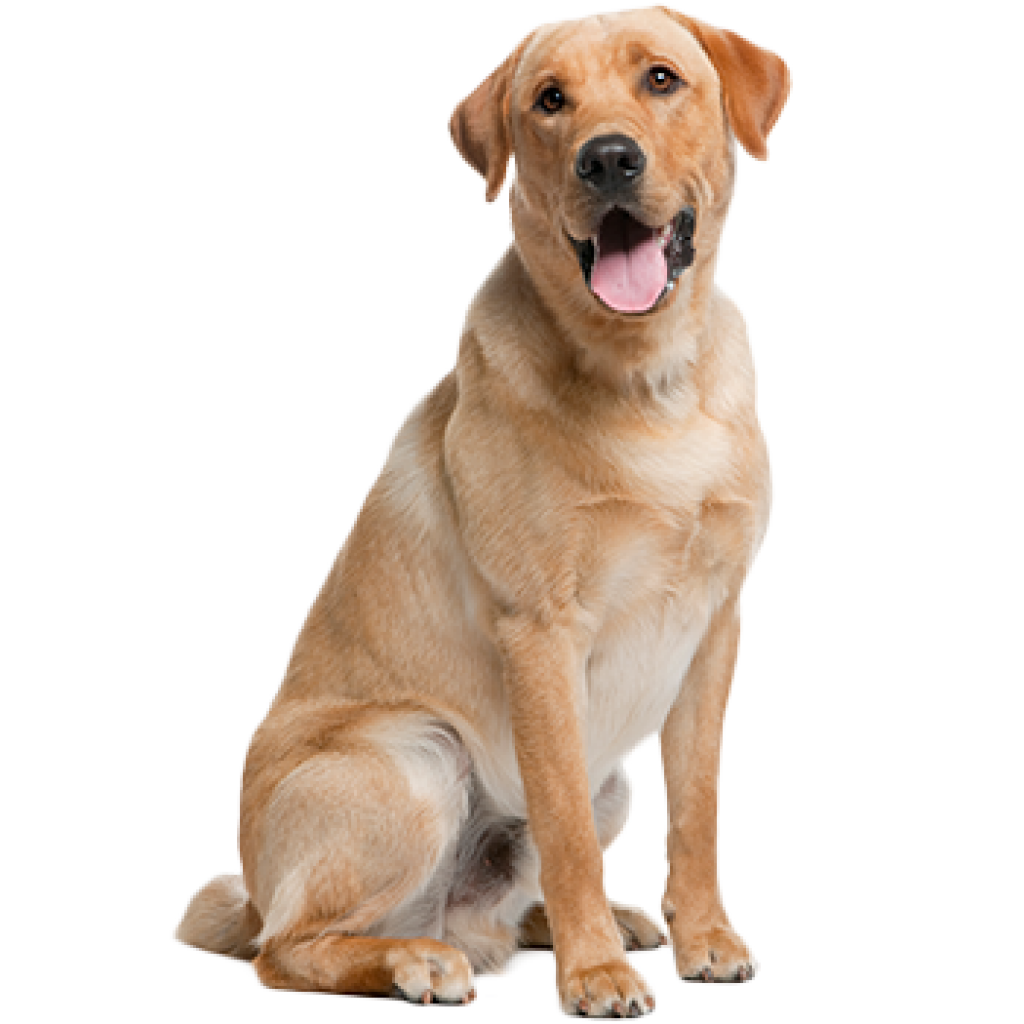 Luna
PetFirst saved his parents
$6,712
A happy energetic Luna one morning couldn't hold her food down. After months of multiple costly vet visits to specialists and an endoscopy, the problem was discovered and fixed. Luna put 22 pounds back on in no time and her parents were grateful for having PetFirst by their side to pay the bills.
What's Covered
The majority of accident and illness policies include the following:
Accidents
Blood work
Cancer care
Chronic, congenital, and hereditary illnesses
Emergency treatment
Exam fees
Hospital visits
Prescription medication
Surgeries
X Rays and ultrasounds
What's Excluded
While the conditions and treatments above are covered, most pet insurers exclude the items below from coverage:
Behavioral therapy
Boarding and grooming
Dental care
Elective surgery
Pre-existing conditions
Spaying/neutering
Wellness care
Does Pet Insurance Cover Exotic Pets?
In most cases, no, pet insurance does not cover exotic pets.
Pet insurance is limited to dogs and cats by most insurers, but there are options for exotic pets.
If you need to insure a snake, rabbit, gerbil or any other less conventional pet, Nationwide's pet plans cover a long list of pets.
You can also get some level of coverage through Wells Fargo's Healthy Advantage program.
How Does Pet Insurance MA Work?
Before you buy a pet insurance plan, you should familiarize yourself with the ins and outs of pet protection.
Here are a few key terms you'll encounter when you shop for pet insurance.
Premiums: Premiums are the monthly fees you pay to keep your pet plan in force. Your rates are based on a list of risk factors related to your pet's health.
Deductibles: The deductible is the money you're expected to pay before your coverage takes effect in the event of a covered occurrence. You can usually choose your deductible amount, which can affect how much you pay each month in premiums.
Reimbursement: In most cases, pet insurance companies reimburse you for medical expenses rather than paying them outright.You file a claim, submitting your medical bills to get repaid between 60 and 100% of the total cost.
Waiting period: A waiting period is an amount of time before your purchased coverage takes effect. Most pet insurers instate a period between 1 day and 14 for injuries, and 6 months to a year for congenital illnesses. Once the waiting period is up, you can file claims.
Pre-existing conditions: If your pet has a health condition that presents itself before you get a policy, it most likely won't be covered. However, some insurers will underwrite policies for pets with conditions that have been cured. You may be asked to take your pet to the vet for a routine appointment when you apply for a policy if they haven't been in the last 6-12 months.
Real Cost Savings from PetFirst Clients
Gidget
PetFirst saved his parents
$2,194
Artemis was a beautiful and friendly cat to all who were willing to pet him. Unfortunately, he developed feline diabetes which required regular vet visits and medications that his Mother could not otherwise afford on her fixed income. Having PetFirst insurance, she called and discussed the problem with a friendly PetFirst agent. To her surprise, she found out that Artemis' ongoing required vet visits and medication would be covered by his PetFirst insurance. Artemis was able to live out the rest of his life with proper medical care and medicines thanks to PetFirst insurance.
How Much Does Pet Insurance Cost in Massachusetts?
The cost of your pet insurance can vary depending on where you live, what type of pet you have, and what shape they're in.
Pet policies can cost as little as $10 or as much as $100, with most policies costing closer to $30 to $50 a month.
Some of the factors that shape your pet insurance rates are:
Location: What part of MA you call home can influence your rates, with big city dwellers facing the steepest premiums.
Type of pet: Cats are cheaper to insure than dogs. Likewise, some breeds are more costly to insure than others because they are prone to more hereditary health conditions.
Age: The older a pet gets, the riskier it is to insure. As such, the cost of pet insurance coverage increases as your pet ages.
Level of coverage: Whether you choose a basic policy or opt for add-on features like wellness care will affect your rates. Similarly, the larger dollar amount of coverage you buy, the more it could cost.
Policy structure: Your deductible and reimbursement levels also influence your rates.
Enter your ZIP code below to view companies that have cheap pet insurance rates.
Secured with SHA-256 Encryption
Shopping for Pet Insurance in MA
Massachusetts residents have access to some of the nation's best pet insurance providers.
If you choose one of the pet insurance companies above, you can trust that they will protect your furriest family member when it counts most.
To pick the right provider, you should carefully consider your pet's needs and your budget, comparing quotes from a handful of carriers.
Buying a policy is simple and inexpensive and should only take a few moments of your time, so there's no reason to delay protecting your pet.
Other articles you may find helpful: 
Is Exotic Pet Insurance Necessary? 
The Best Pet Insurance By State 
Fun Facts, Dog FAQ, And Unsolicited Dog Advice
5 Training Commands to Save Your Dog's Life
The Ultimate Guide to Safe Foods for Dogs
Finding the best pet insurance companies can be challenging, especially, if you are looking for an emergency vet near you. Here's a list of the best pet insurance companies in your State. 
New Hampshire, Arizona, Florida, Illinois, Texas, California, Massachusetts, New Jersey, Washington, Seattle, Iowa, Oregon, Minnesota, Utah, Idaho, Hawaii, New York City, North Carolina, Maine, Rhode Island, Ohio, Connecticut, Pennsylvania. 
Enter your ZIP code below to view companies that have cheap pet insurance rates.
Secured with SHA-256 Encryption
We are a free online resource for anyone interested in learning more about pet insurance. Our goal is to be an objective, third-party resource for everything pet insurance related. We update our site regularly, and all content is reviewed by pet insurance experts.