When looking for a pet insurance plan in Arizona, there are a lot of good, solid companies that can be overwhelming to choose one.
There are many things to consider to find the best plan with excellent coverage and reimbursement options.  Our goal is to help you choose the best pet insurance plan for your pet in Arizona.
Related: 10 Things You Must Know Before You Buy Pet Insurance
Arizona has great weather and being outdoors with your dogs is a daily occurrence. From walking along the streets to hiking up a canyon, both you and your dog can enjoy the outdoors.
But, what if your dog accidentally injures his paw and has to be taken to the emergency room?  It's at times like these when pet insurance is not only financial relief but an emotional one.
You have the money to take good care of your hurt pup.
Need Pet Insurance?
FACT: Pet insurance pays up to 90% of vet bills when your pet is sick or injured!
Pet Insurance In Arizona
Here are the top 5 providers of pet insurance in AZ:
Healthy Paws

Healthy Paws Highlights:
An A+ customer satisfaction rate.
All their plans have unlimited benefits.
Four deductible choices from $100 to $750 annually.
Super quick payment and claims processed within a week.
Looking for alternative therapy choices?  Healthy Paws offers it!
Competitive pricing:

Average monthly premiums for dogs in Arizona: $32
Average monthly premium for cats in Arizona: $16
Learn More: Read our full Healthy Paws Review.
Embrace

Embrace Highlights:
A+ Rated by the Better Business Bureau.
Deductibles from $100 to $1,000 which gives you flexibility.
$15,000 cap on benefit limits – helps pricing but can be restrictive.
Behavioral therapy and alternative therapy.
$650 towards dental care in their standard plan.
A $50 discount each year that you don't file a claim, their Healthy Pet discount.
Competitive Pricing:

Average monthly premiums for dogs in Arizona: $34
Average monthly premiums for cats in Arizona: $19
Learn More: Read our Embrace Pet Insurance Review.
Pets Best

Pest Best Highlights:
A+ Rated from the BBB.
Unlimited lifetime benefits in higher-tiered plans.
Wellness plans offered.
Congenital issues and hereditary conditions covered.
Reimbursements from 70% to 90% and paid within a week.
Prices won't be increased for issuing multiple claims.
Competitive Pricing:

Average monthly premiums for dogs in Arizona: $30
Average monthly premium for cats in Arizona: $21
Learn More: Read our full Pets Best Pet Insurance Review.
Petplan

Petplan Highlights:
A+ Rated by the BBB.
Exam fee for vet visits included.
Up to 90% reimbursement.
Unlimited benefit option in the most expensive plan.
Annual deductibles from $100 to $1,000.
Customer satisfaction rate is high – available to you 24/7.
A discount of 10% off premium when enrolling on-line.
Competitive Pricing:

Average monthly premiums for dogs in Arizona:  $27
Average monthly premiums for cats in Arizona:  $18
Learn More: Read our Petplan Pet Insurance Review.
Pet First

Pet First Highlights:
A+ Rated by the BBB.
Annual deductibles from $50 to $100.
No upper age limit for pets.
No waiting period for hip dysplasia.
Benefit limits up to $20,000.
Quick and easy enrollment process.
Competitive Pricing:

Average monthly premiums for dogs in Arizona: $32
Average monthly premium for cats in Arizona: $26
Learn More: Read our full PetFirst Pet Insurance Review.
Why Purchase Pet Insurance In Arizona?
Both dogs and cats do get in accidents or sick during their lives. Pet insurance will help with those costs.
While you do need to pay money upfront and on a monthly basis, if your dog or cat has one accident or is suddenly ill, your pet insurance can save you thousands on a medical bill.
According to Healthy Paws, a dog or cat owner is faced with a vet bill of at least $5,000 every minute!
Below are some common conditions or illnesses for pets and what they could cost you in Arizona:
Diabetes:  $6,000
Spider Bite:  $1,000
Ear Infection: $2,500 to $3,000
If your cat is older and needs tests for any kidney issues, the blood work alone can cost up to $1,000.  And that doesn't include any medication.
A solid pet insurance company in Arizona will pay from 70% to 90% of your total bill.
Pet owners who are suddenly faced with an accident or serious illness are relieved to have pet insurance.
A Practical Example Of How Pet Insurance In AZ Helps
Your dog ate a bone and has to have emergency surgery. The total bill is $5,000.
If you chose a 90% reimbursement rate and a deductible of $300, you would pay your total deductible of $300 upfront.
And then after that, you would pay 90% of the remaining $4,700.
Your reimbursement would be $4,230.
Imagine if you didn't have pet insurance.  Your cost would be $5,000.
Real Cost Savings from Healthy Paws Clients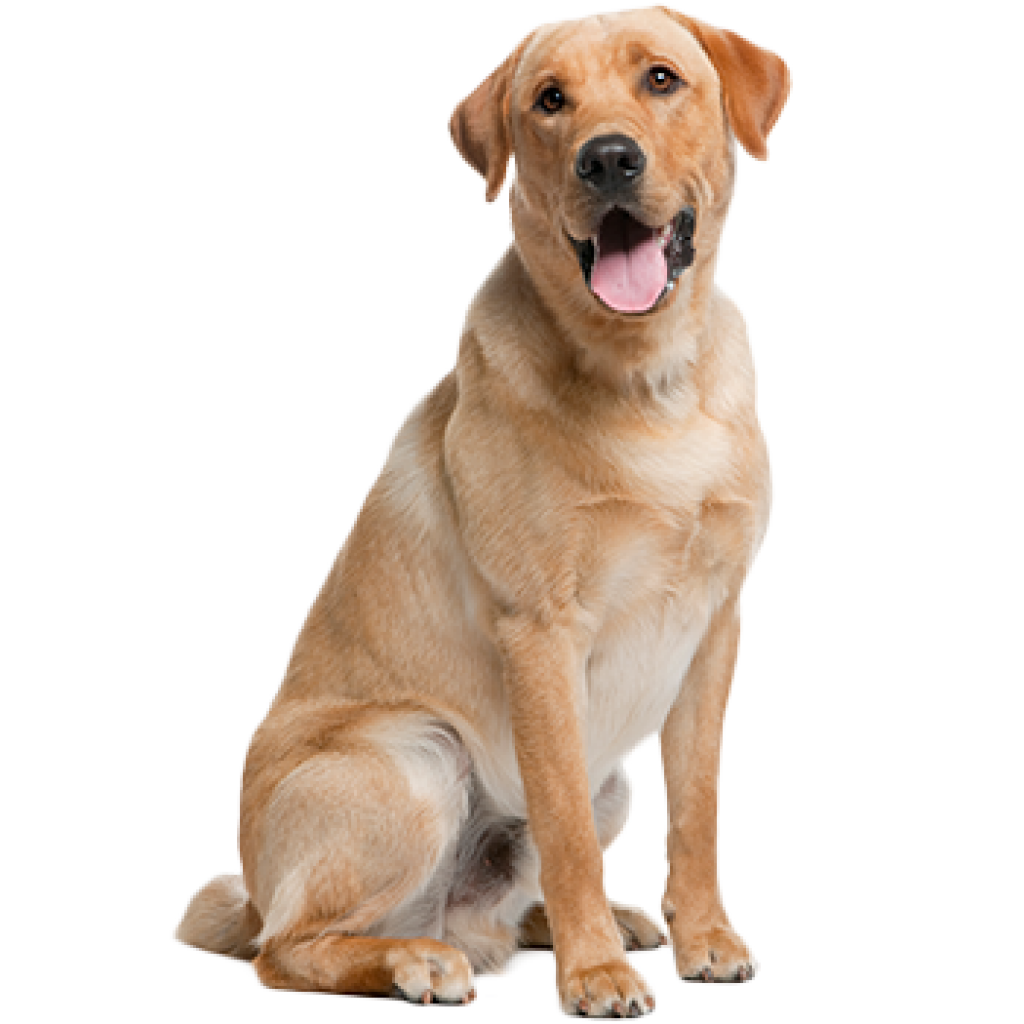 Samson
Healthy Paws saved his parents
$4,310
The playful pup Samson tore his ACL in a lively game of fetch. After surgery and rehabilitation, Samson is back to being active and never turns down a game of fetch!
What To Look For In Your Pet Insurance Policy
Coverage is the most important factor to consider in purchasing a pet insurance policy.
You want to make sure that you get reimbursed for the widest range of possible accidents so illness.
The best pet insurance has a minimum of the following treatment or condition coverage:
All types of Illness
Accidents and Injuries
Chronic, Congenital, Hereditary issues
X-rays, Diagnostics
Prescriptions
Emergency vet visits and treatment
Any hospital visit
All Specialists
Prescriptions
Surgeries
Best Coverage For Your Pets
The best coverage is comprehensive pet insurance if you want your pet covered for all potential illnesses or accidents.
Comprehensive Coverage
Comprehensive coverage includes all of the above treatments and virtually any illness or accident that might occur:
Diabetes
Cancer
Skin Allergies
Kidney Issues
Chronic Disease or Illness
Even hereditary conditions are covered as long as they are not pre-existing.
Accident Insurance
Accident insurance only accidents are covered and therefore it won't cover your pet for illness.  It is cheaper but isn't as broad as comprehensive.
Wellness Plans
Wellness is for preventative care coverage.  It is added on to any pet insurance policy and is not worth the extra money that most owners can easily pay on their own.
Real Cost Savings from Healthy Paws Clients
Artemis
Healthy Paws saved his parents
$2,194
Artemis had a severe ear infection and needed to visit both the regular vet and a specialist, multiple times. After medication and a few follow-up visits, she recovered well and is now doing great!
Benefit Levels For AZ Pet Insurance
The benefit level is really how much the company will pay out either annually or for the lifetime of your pet.
Look for a policy that has unlimited lifetime benefits.
Unlimited lifetime benefits mean that your insurance company is not putting a limit on how much they will reimburse you.
Therefore, you never have to worry about continuing treatment throughout your pet's life if they become seriously sick or hurt.
There are other benefit levels that have a cap amount either per-incident, annually or for your pets' lifetime.
While these policies tend to have lower premiums, you can hit the limited amount very quickly and then have to pay on your own.
Factors That Can Affect Your Monthly Premium
Not only does the coverage you choose affect the price of your pet insurance policy, but so does the breed of your pet, the age, and the city in which you live.
A dog that is being insured in Phoenix is more expensive to cover than that same dog in Flagstaff.
Deductibles
A deductible is the first payment you make before your insurance plan will start to reimburse you.  The deductible options vary widely from a low of $60 to as high as $1,000 a month.
Annual Deductible: An annual deductible is a deductible you pay annually before your policy starts. You choose the deductible so you know what your exact payment is each calendar year.  If you want a lower monthly premium than opt for the higher deductible amount.
Per Condition Lifetime and Per Condition Annual: Per condition lifetime and per condition annual break up the deductible by illness or condition. While it might sound optimal to pay once per condition, it really isn't. If, for example, your dog or cat has cancer or diabetes, if the same dog or cat develops any other illness, you have to pay another deductible.
Reimbursements
Every pet insurance company works on a reimbursement model.  You choose the level you want to be reimbursed and the best companies will reimburse up to 90% of your bill.
If you want a lower monthly premium, choose the lower end of reimbursement level.
Actual Cost Reimbursement: The best reimbursement model is called actual cost reimbursement.  This is when you are paid on the actual vet bill with whatever reimbursement percentage that you choose (typically ranges from 70 to 90%).
Reimbursements on Benefit Schedules: There are also reimbursements on benefit schedules where the company sets a maximum amount that you are reimbursed for each illness or condition. This could be restrictive if your pet has many different conditions.
Usual and Customary Reimbursement: There is also a reimbursement called usual and customary where the pet insurance company dictates the cost of what they think a particular condition is. And this reimbursement is too arbitrary and not preferable for any pet owner.
Other Factors To Consider In Your Pet Insurance Plan
Claims: Make sure you understand how the claim process works.  Look for a company that makes payment easy with either online payment or a mobile app.  The last thing you want is to be waiting too long for a payment.
Customer Service: When calling the pet insurance provider, you should be comfortable that you are getting your questions answered and that the customer service rep is courteous and helpful.
Reviews: What do the actual customers think of the pet insurance company?  Do they pay back in a timely fashion?  Are they denying claims which they thought would be accepted? Did the company cover the illness or condition that the pet owner signed up for?
Shopping For Pet Insurance in AZ
In considering all of the above information, that's how we came up with the best pet insurance in Arizona.
And there you go!
If you want some information on some other excellent pet insurance companies in Arizona, our top 10 pet insurance companies of 2020 post will give you more choices!
Other articles you may find helpful: 
Is Exotic Pet Insurance Necessary? 
The Best Pet Insurance By State 
Fun Facts, Dog FAQ's, And Unsolicited Dog Advice
5 Training Commands to Save Your Dog's Life
The Ultimate Guide to Safe Foods for Dogs
Finding the best pet insurance companies can be challenging, especially, if you are looking for an emergency vet near you. Here's a list of the best pet insurance companies in your State. 
New Hampshire, Arizona, Florida, Illinois, Texas, California, Massachusetts, New Jersey, Washington, Seattle, Iowa, Oregon, Minnesota, Utah, Idaho, Hawaii, New York City, North Carolina, Maine, Rhode Island, Ohio, Connecticut, Pennsylvania.