If you are a pet owner in New Hampshire, there's a very good chance that you are looking for pet insurance.
After all, you want the best care for your pets and to always have the means to look out for them in an emergency.
This is when pet insurance is the most important financially and, of course, emotionally.
Related: 10 Things You Must Know Before You Buy Pet Insurance
Where do you start to look for the best pet insurance for your cat or dog in New Hampshire?
There are so many choices that it can be overwhelming.
Not to worry!  We will walk you through the steps to find not only the best pet insurance for your pet in New Hampshire but also the optimal coverage and pricing.
Need Pet Insurance?
FACT: Pet insurance pays up to 90% of vet bills when your pet is sick or injured!
Best Pet Insurance In New Hampshire
Here are the top 5 providers of the best pet insurance in NH:
Healthy Paws
Unlimited benefits in all plans
Customer reviews reveal an A+ rating
Go to any specialist or alternative treatment therapist of your choice
Only offers annual deductibles (our favored choice) from $100 to $ $750
Reimbursements on vet bills from 70% to 90%
Claims are handled quickly and professionally
Pricing is competitive:

The monthly premium for your dog in New Hampshire starts at $31 a month.
The monthly premium for your cat in New Hampshire starts at $14 a month.
Learn More: Read our Healthy Paws Review.
Embrace
Embrace has a 98% approval rate among its policyholders.
Dental care allowance (including periodontal disease) up to $650
Only offers annual deductibles: $100 to $1,000 (your choice)
Benefit limits are not unlimited and range from $5,000 to $15,000.
Wellness plans available for preventative care procedures
Therapies for rehabilitation including prosthetics
$50 discount if you don't make a claim that year!
Pricing is competitive:

The monthly premium for your dog in New Hampshire starts at $32 a month.
The monthly premium for your cat in New Hampshire starts at $16 a month.
Learn More: Read our Embrace Pet Insurance Review.
Figo
An A+ rating from the accredited Better Business Bureau.
Cloud-based platform with the pet community and easy payment.
Behavioral and alternative therapy in all plans and exam fee reimbursement!
Co-pay and deductible waived for lifesaving care.
Congenital and hereditary conditions covered when healed for a year.
Reimbursement up to 100% (the highest of any plan).
Quick payment reimbursement and happy customers.
Pricing is competitive (on the higher end):

The monthly premium for your dog in New Hampshire starts at $44 a month.
The monthly premium for your cat in New Hampshire starts at $24 a month.
Learn More: Read our full Figo Pet Insurance Review.
Petplan
Customers give Petplan a 97% satisfaction rate
Reimbursed vet exam fees!
Deductibles are flexible and go up to $1,000.
Unlimited benefits offered in the most expensive plan
Reimbursement levels to 90%
A vet question and answer line that is available 24/7
Pets of any age can be insured!
Pricing is competitive (on the lower-end):

The monthly premium for your dog in New Hampshire starts at $24 a month
The monthly premium for your cat in New Hampshire starts at $16 a month.
Learn More: Read our full Petplan Review.
Pets Best
Customers are very happy with Pets Best
Exam fee coverage included
Wellness plans are offered
Benefit limits: $5,000 to unlimited
Reimbursements of up to 90%
No upper age limit and 24/7 vet helpline.
Super-fast claim repayment, usually 3-5 days
Pricing is competitive:

The monthly premium for your dog in New Hampshire starts at $30 a month.
The monthly premium for your cat in New Hampshire starts at $17 a month.
Learn More: Read our full PetsBest Review.
How Much Is Pet Insurance In New Hampshire?
New Hampshire has some very inclement weather from the humid temperatures in the summer to the below-freezing temperatures in the winter.
When you head outdoors with your pets, there's a chance your dog could get either hypothermia or heat exhaustion!
If you have to rush to the hospital for any kind of emergency, what seems like a minor issue could end up being a $5,000 vet bill.  And this could happen once a year.
None of us want to be in the position that we can't afford the best care for our pets and having pet insurance allows you to do so.
In fact, most pet insurance plans will reimburse you up to 90% of the medical bill which is a huge relief.
Of course, most pet owners wouldn't hesitate to take our dog or cat to the vet or emergency room if they got hurt or sick and having pet insurance will be a relief.
The best pet insurance plans will reimburse up to 90% of your bill and that can be huge savings.
Real Cost Savings from Healthy Paws Clients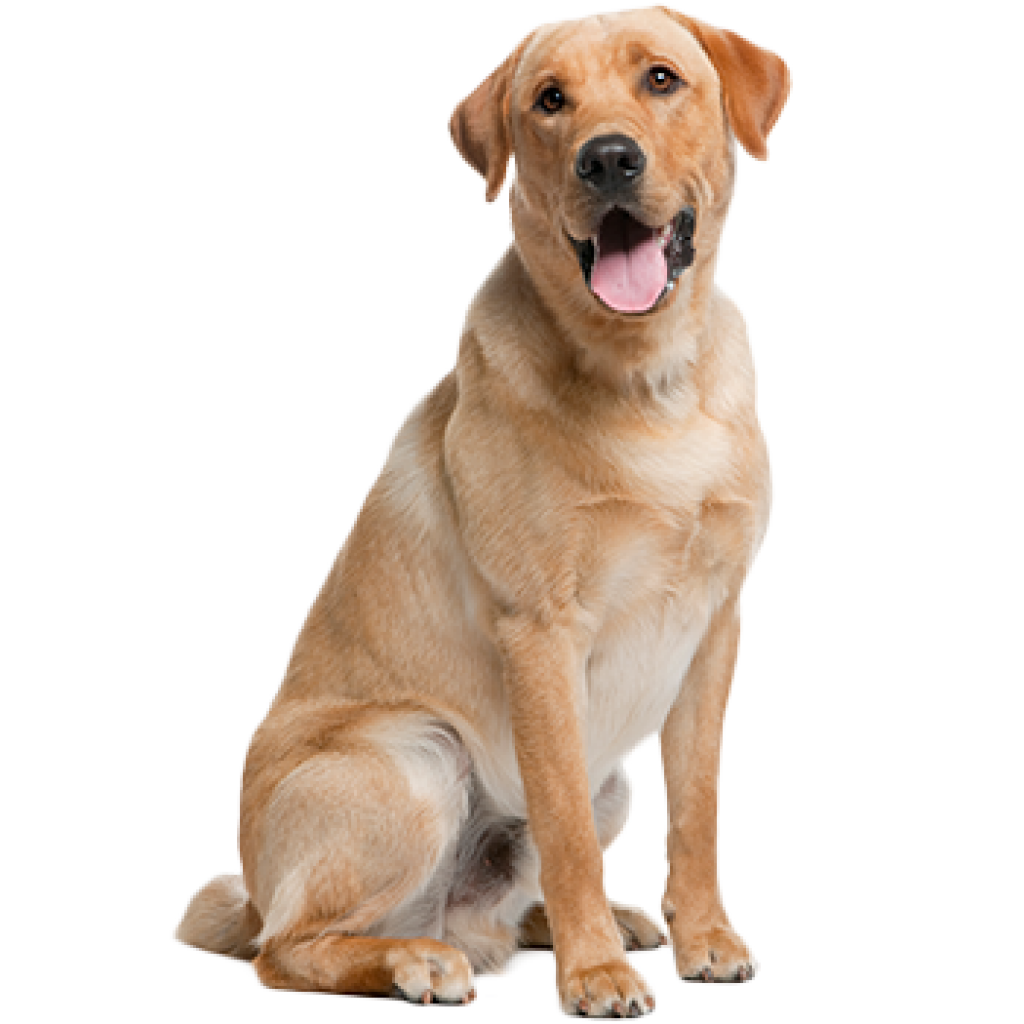 Samson
Healthy Paws saved his parents
$4,310
The playful pup Samson tore his ACL in a lively game of fetch. After surgery and rehabilitation, Samson is back to being active and never turns down a game of fetch!
Health Issue Costs For Pets In New Hampshire
Below are some examples of the costs of common health issues in New Hampshire and what they might cost for your pets:
Stomach Bloat: $2,500 to $6,000
Torn Ligament: $3,000 to $6,000
Poisoning: $500 to $1,000
Kidney Disease: $750 to $10,000
Veterinary technology keeps improving which is great but we pay for it!
And when your dog or cat gets sick, the bills are extremely high which is when pet insurance is a real saver.
Example Of How Pet Insurance Works
Your dog is playing around with you at home and hits his tail on the coffee table. And it starts to bleed.
This is a common ailment called happy tail and it really isn't a happy situation at all.
You take your pet to the vet and the bill is $1,50 just to clean and bandage the tail and to give your dog medication and the follow-up visits that are necessary.
You enroll in pet insurance that will reimburse you at 90%. You also choose a deductible of $150.
You pay the one-time $150 deductible and your vet bill is now $1,350. Next, you will pay 10% of the bill or $135.
You will then get reimbursed by your pet insurance company for the balance of $1215!
Without pet insurance, you would have ended up paying $1,500 instead of $285.
And this is for just one simple procedure.
When Is The Best Time To Enroll Your Pet in New Hampshire?
The ideal time to enroll your pet is when they are young, preferably even as kittens or puppies. The younger your pet, the healthier they are and the pet insurance rates are very affordable.
And if your dog or cat develops an illness any time in his or her life, the illness would be considered pre-existing and you wouldn't be able to then get coverage.
Even chronic conditions like allergies or hay fever can occur in pets in their young lives and with pet insurance, your pet will be covered for the rest of his or her life!
NH Pet Insurance Coverage Explained
The best pet insurance providers offer comprehensive coverage which is the broadest in scope for what it includes which is important and necessary.
A solid pet insurance plan will cover a minimum of the following:
All Accidents
Hereditary and chronic conditions
Surgery
Diagnostic Testing
Specialist Care
Alternative Therapy
Emergency and hospital care
Prescriptions
Real Cost Savings from Healthy Paws Clients
Artemis
Healthy Paws saved his parents
$2,194
Artemis had a severe ear infection and needed to visit both the regular vet and a specialist, multiple times. After medication and a few follow-up visits, she recovered well and is now doing great!
Pet Insurance Coverage Plan Options in New Hampshire
There are three different plans offered with most pet insurance companies with comprehensive being the best overall coverage:
Comprehensive Pet Insurance: Enrollment in a comprehensive pet insurance plan will cover all illness, accidents or any condition that might occur in your pet. It is widest in scope and the best and virtually all-encompassing.
Accident Only: As the name dictates, this coverage covers only accidents. You want to be covered for illness too.
Wellness: Wellness plans are really thought of as preventative and routine in nature.
They are added on to your core policy and isn't really worth the extra cost. Most of these expenses are not high and easily payable by you.
New Hampshire Pet Insurance Benefit Limits
Benefit limits are the cap on the dollar amount that your pet insurance policy will reimburse you annually.
The best plans, like Healthy Paws, have unlimited benefits which are what to look out for in a policy or at least, a very high limit.
Unlimited Lifetime Benefit: Look for a policy with unlimited lifetime benefits which means there is no limit the company will payout for any illness or condition for your pet's life. For diseases that need continuous care, like cancer, this can be very important.
Annual Per Incident or Annual Maximum: Benefit limits that have a maximum amount for each year or incident can be limiting. While the associated premiums are lower, you want to make sure you are always covered if your pet gets sick or hurt.
Lifetime Maximum: A lifetime maximum is a benefit limit that is set for your pet's life.  Again, too limiting as you don't know what can happen in your pet's entire life.
How To Help Adjust The Price Of Your Plan
We all want the best coverage for our pets at the best price. And there are many factors that will affect the price of your pet insurance plan.
The age of your dog or cat, the specific breed and the city that you live in New Hampshire all influence the price.
In fact, a dog or cat that is insured in Manchester, New Hampshire is less expensive to insure than that same pet in Concord, New Hampshire.
Why? Living costs and expenses are higher in Concord and pet insurance plans take that into account.
Pet Insurance Deductibles in New Hampshire
The deductible is a one-time payment that is required before your pet insurance reimburses you.
Deductible prices can vary greatly from $50 to $1,200. The best bet is to choose somewhere in the middle as that would help to lower the monthly premium rate.
There are two types of Deductibles Offered:
Annual Deductible: You pay your deductible once each year and you are done! It's the most popular and recommended.
Per Condition Annual And Lifetime: Both are set deductibles for each condition or illness that your pet develops each year or for your dog or cat's lifetime. While this deductible could work for chronic disease, like cancer, since you pay it once if still means you have to pay another deductible for any other illness or condition your pet encounters.
Pet Insurance Reimbursements
When enrolling in a pet insurance policy, you choose the reimbursement level that the company pays you per medical bill.
The different reimbursements will typically be from 65 % up to even 100%.
If you choose on the higher end of the range, your premium will be higher each month, but you will be paid back more on each bill.  It all depends on how you want to budget the payments.
Most pet insurance providers have 3 choices of reimbursements:
Actual Cost: Actual cost is the best reimbursement choice because you are being reimbursed on the vet medical bill according to the percentage you choose.
Benefit Schedules: Benefit schedules have set limits for reimbursements on conditions and therefore can be restrictive.
Usual and Customary: Some plans reimburse on what the company deems is the usual and customary cost.  And therefore it is too arbitrary.
Customer Service and Reviews
Customer service is very important in choosing the best pet insurance.  You want to make sure your questions are always answered and the service is timely.
How about reviews?  See how other people like pet insurance you are considering. Are the policyholders getting reimbursed properly? Good service?
Are claims being turned around quickly and does the company make it easy to pay with an app or your favored choice of payment?
The best plans should have positive scores in all of the above!
Based on all the criteria we have shared, we have compiled the five best pet insurance companies based on a review, pricing and coverage in New Hampshire.
Shopping for Pet Insurance in NH
And there you go! As you can see, pet insurance in New Hampshire is VERY affordable. In fact, it's cheaper than other states, like Florida.
Pet insurance can be really valuable for you and your pet!  Get a list of your questions ready and give some of our top choices a look or a call!
However, if none of the above suits you, there are plenty more companies to choose from.  In fact, our top 10 pet insurance companies in 2020 will give you some viable options.
Other articles you may find helpful: 
Is Exotic Pet Insurance Necessary? 
The Best Pet Insurance By State 
Fun Facts, Dog FAQ's, And Unsolicited Dog Advice
5 Training Commands to Save Your Dog's Life
The Ultimate Guide to Safe Foods for Dogs
Finding the best pet insurance companies can be challenging, especially, if you are looking for an emergency vet near you. Here's a list of the best pet insurance companies in your State. 
New Hampshire, Arizona, Florida, Illinois, Texas, California, Massachusetts, New Jersey, Washington, Seattle, Iowa, Oregon, Minnesota, Utah, Idaho, Hawaii, New York City, North Carolina, Maine, Rhode Island, Ohio, Connecticut, Pennsylvania.