When looking for pet insurance in Florida, it can be challenging because there are so many different providers.
You want the best for your dog or cat and not break the bank!
The best pet insurance plans have comprehensive coverage which assures you all accidents and illness will be covered.
Pet Insurance In Florida
Here are the top 5 providers of pet insurance in Florida:
Healthy Paws

Healthy Paws Highlights
Customers love Healthy Paws with their A+ satisfaction rating
No limits on benefits in all plans
Behavioral and Alternative Therapy offered in all their plans
4 annual deduction choices of $100, $250, $500 or $750
Turn claims around fast usually from 3 to 5 days
Competitive pricing:

Dog insurance plans in Florida start at $33 a month
Cat insurance plans in Florida start at $16 a month
Learn More: Read our full Healthy Paws Review.
Embrace

Embrace Highlights
An A+ Rating by the BBBB
Dental cleaning allowance of up to $650
Many deductible choices starting at $200 and up to $1,000
Benefit limits up to $30,000 in all states online except NY, where it's $15,000 (unlimited coverage is offered in most states via phone enrollment)
Wellness plans options for spaying, neutering, and de-worming
Prosthetics and alternative therapy offered
A $50 annual deductible decrease for every year a policyholder does not receive a claims reimbursement
Competitive Pricing:

Dog insurance plans in Florida can be as low as $10.17 per month
Cat insurance plans in Florida can be as low as $5.27 per month
Learn More: Read our Embrace Pet Insurance Review.
Petplan

Petplan Highlights:
An A+ rating by BBB.
Vet exam fee included in all of their comprehensive coverage
Benefits are unlimited – in the most expensive plan
Very flexible annual deductibles up to $1,000
Choices of reimbursement of up to 90%
When enrolling online, a 10% discount is applied
Great reviews and a 24/7 vet help online
Competitive Pricing:

Dog insurance plans in Florida start at $28
Cat insurance plans in Florida start at $19
Learn More: Read our Petplan Pet Insurance Review.
Nationwide Pet Insurance

Nationwide Pet Insurance Highlights:
Nationwide is the largest pet insurance in the United States
An A+ rating by A.M. Best
Insures all animals including exotic pets
Has wellness plans that are offered independently and not just an add-on
Unlimited claims but only one deductible of $250
Their Whole Pet with Wellness is extremely comprehensive but a bit pricey
Bundle your insurance with home or auto and get further discounts
Competitive Pricing:

Dog insurance plans in Florida start at $38
Cat insurance plans in Florida start at $20
Learn More: Read our Nationwide Pet Insurance Review.
Pets Best

Pets Best Highlights:
An A+ rating from BBB
Two wellness packages offered
Unlimited benefits but only in the most expensive plan
No lifetime limits for illness or accidents
Premiums remain the same even if you file unlimited claims
Claims are paid quickly usually within a week
Competitive Pricing:

Dog insurance plans in Florida start at $31
Cat insurance plans in Florida start at $16
Learn More: Read our Pets Best Review.
Why Should Pet Owners Consider Purchasing Pet Insurance In Florida?
With Florida's sunny climate and poisonous wildlife, dogs and cats are more susceptible to certain health risks. When your cat or dog has the right health care, some of these health risks can be avoided.
Pet insurance is a way to make sure that your dog or cat not only stay healthy but gets the care that is needed if something serious were to occur.
For example, if your dog is bitten by a snake, the vet bill can be more than $2,500.  And more importantly, if you get your dog or cat to the hospital in time, you could save their life.
Related: 10 Things You Must Know Before You Buy Pet Insurance
According to Healthy Paws, 1 to 3 pets in Florida and around the country will get sick or injured unexpectedly.
While most of us would not hesitate to bring our pets to the hospital, when a pet insurance policy will pay an average of 80% of the medical bill, this is when pet insurance is a true lifesaver.
Here's a sample of some common health conditions that might occur in your dog and the average cost of treatment:
Heart Disease – $16,000 – $20,000
Poisoning In Dogs – $400 – $500
Cushings Disease – $2,500
Even cats in Florida are at a higher risk of Feline Immunodeficiency Virus and treating this disease is extremely important and costly.
Need Pet Insurance?
FACT: Pet insurance pays up to 90% of vet bills when your pet is sick or injured!
When Is The Best Time To Purchase Pet Insurance in Florida?
The best time to purchase any pet insurance plan is when your dog or cat is young and in good health. If your dog or cat suddenly develops an illness or injury at any age, then it is called pre-existing and it won't be covered.
Even though it is more expensive to insure older pets, who are more likely to get sick, pet insurance will save you money in the long run.
Even if your premiums are higher, if your dog gets cancer, diabetes or any serious disease, pet insurance can save you thousands of dollars.
In a tropical climate like Florida, allergies or atopy can develop in dogs or cats of any age.  This would be considered a chronic condition and will require life-long treatment.
With all the allergy shots, medication and testing, it can get expensive.
And any reputable insurance company would provide treatment for chronic conditions.
What Type Of Coverage Is The Best in Florida?
When purchasing a new policy, the coverage offered is one of the most important choices.
After all, you are purchasing a policy to be covered for as many possible accidents or illness that might occur in the future.
Look for a comprehensive policy that includes the below tests and conditions:
Accidents & Illnesses
Hereditary Conditions
All types of Testing
Emergency Vet Visits
Hospital Stays and Testing
Specialty Care
Prescription Meds
Surgeries
With Florida's balmy climate and fleas and ticks that are much more rampant, a wellness package might be a good option as well.
Real Cost Savings from Healthy Paws Clients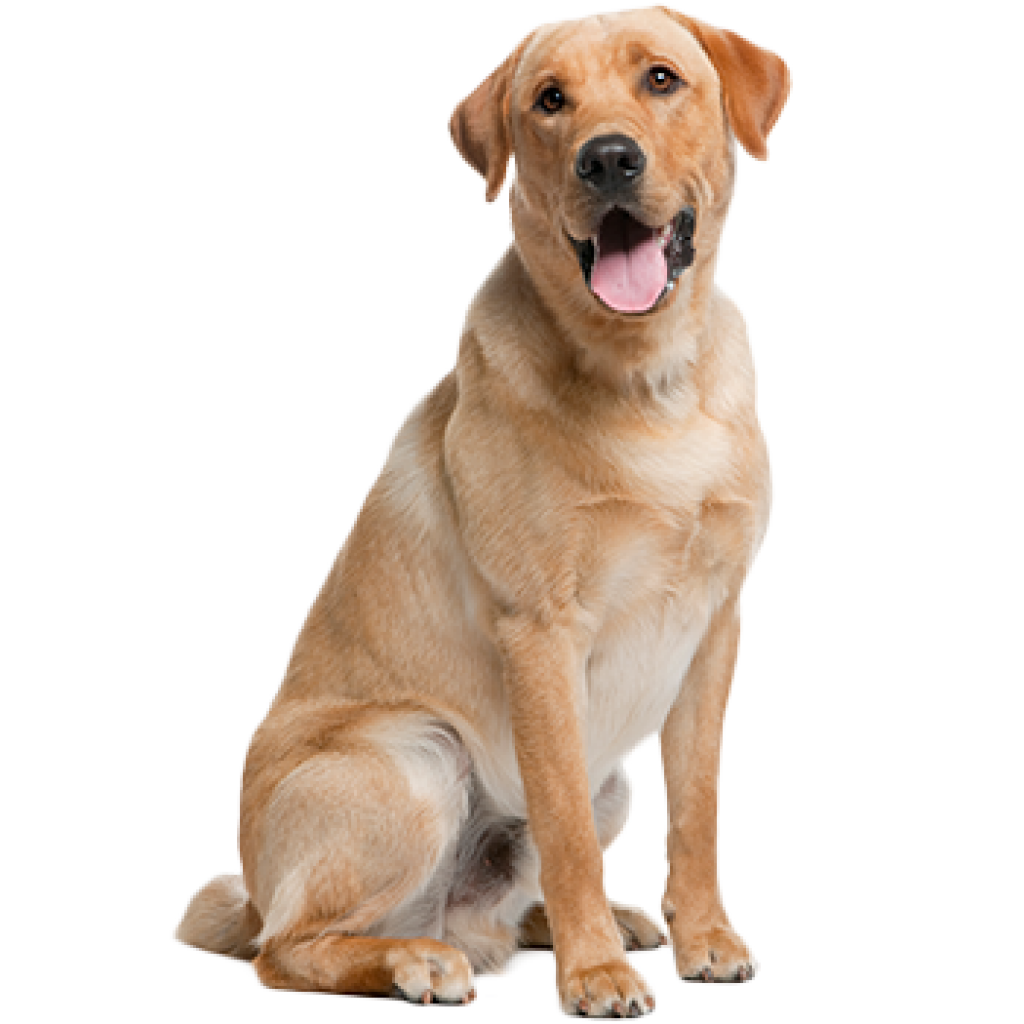 Samson
Healthy Paws saved his parents
$4,310
The playful pup Samson tore his ACL in a lively game of fetch. After surgery and rehabilitation, Samson is back to being active and never turns down a game of fetch!
Treatments And Procedures Covered By Wellness Plans:
Vet exams
Dental Cleaning
Blood Panels
Urinalysis
Heartworm Tests, Fecal Tests
Rabies, DHLP, Parvo Vaccination
Bordetella, Lyme Giardia Vaccination
Flea, Tick & Heartworm Treatment
Microchip
Any type of Deworming
Coverage Options For Your Floridian Policy
Comprehensive Pet Insurance: A good policy will cover all illnesses, accidents, injuries and everything but preventative care.
Wellness Plans:  You can this to your pet insurance plan at a cost but could be worth it when considering Florida's climate. Of course, it depends on your budget and your particular cat or dog.
Accident Only: While less expensive, this coverage is only for accidents.  Some plans cover snake bites so it might be a good option for those who want just a little coverage.
Pet Insurance in Florida Benefit Limits
Benefit limits in pet insurance plans are the amount your pet insurance policy will pay out each year.  This can be very important as you want to have the most coverage.
Unlimited Lifetime Benefit Option: There is no lifetime limit to the payment your pet insurance company will reimburse you.  With this option, you know your pet is always covered and our top choice.
Annual Maximum Benefits: This is an annual limit that is paid out for medical bills.
Annual Limit Per Incident: This is when there is a limit on any illness or condition each year.
Lifetime Maximum Benefit Limit: This is when there is a limit on a condition or illness for your pet's life.  If your cat or dog is really sick, you will hit this quickly.
How To Get The Best Price For Your Pet Insurance
Of course, like any other insurance we purchase, the price is a big factor.
The cost for any pet insurance policy, even in Florida, is based on your pet's breed, where you live and which coverage option you choose.
A dog or cat in a big city like Miami is more expensive to insure than that same pet in Tampa, Florida.
Real Cost Savings from Healthy Paws Clients
Artemis
Healthy Paws saved his parents
$2,194
Artemis had a severe ear infection and needed to visit both the regular vet and a specialist, multiple times. After medication and a few follow-up visits, she recovered well and is now doing great!
Deductibles
The deductible in a pet insurance policy is the amount you pay before the insurance starts to payout.
The higher the deductible you choose, the less you will pay on a medical bill.  Therefore you need to think about whether you would rather pay more upfront or potentially later in the year.
The deductibles offered by most companies range from $100 to $900.  We always recommend from $250 to $400.
Look for a policy with an annual deductible.  This means you pay the deductible once each calendar year. Once you've met your deductible, your pet insurance plan will reimburse you at the level you choose, usually from 70 % to 90%.
Per condition and per condition lifetime deductibles apply to each condition that your dog or cat might have.
This can be limiting since it is only per condition and means that if your dog or cat has multiple illnesses or conditions, you will pay that deductible more than one time.
Reimbursement Choices
All pet insurance policies will give you a choice of reimbursement levels typically anywhere from 60% to 100%.
If you are looking to pay a lower monthly premium rate than opt for the lower reimbursement level.  This means your monthly rate will be lower but you will be reimbursed less on each medical bill.
Look for a pet insurance policy that pays on the actual medical bill.  Some companies have their own benefit schedule or what they refer to as usual and customary.  This means that the company sets its own payment for that condition as is not what any pet owner would want, particularly in Florida where medical costs are higher.
Customer Service And Reviews
While cost is important, so is the customer service of a pet insurance company.
Look at the reviews to make sure that the pet insurance company has a good reputation and known to pay out on the claims.
It could be a big headache and costly if you are spending time-fighting each bill and not understand the conditions of the policy.
When calling to enroll in a plan, make sure the customer representative is friendly and helpful. They should be readily available and able to answer the questions of your coverage options.
Make sure the plan has an easy way to pay with mobile apps or a convention on-line payment center.
The last thing you want is to be waiting months for reimbursements on a medical bill.
Shopping For Pet Insurance in Florida
And there you have it!
In states like Florida, it might be worth getting the minimum of an accident policy to make sure your pet is always covered.
If you would like to explore some other options of pet insurance providers, take a look at our top 10 pet insurance companies of 2020!
Other articles you may find helpful: 
Is Exotic Pet Insurance Necessary? 
The Best Pet Insurance By State 
Fun Facts, Dog FAQ's, And Unsolicited Dog Advice
5 Training Commands to Save Your Dog's Life
The Ultimate Guide to Safe Foods for Dogs
Finding the best pet insurance companies can be challenging, especially, if you are looking for an emergency vet near you. Here's a list of the best pet insurance companies in your State. 
New Hampshire, Arizona, Florida, Illinois, Texas, California, Massachusetts, New Jersey, Washington, Seattle, Iowa, Oregon, Minnesota, Utah, Idaho, Hawaii, New York City, North Carolina, Maine, Rhode Island, Ohio, Connecticut, Pennsylvania.