Pet Insurance In Connecticut
Free Car Insurance Comparison
Compare Quotes From Top Companies and Save
Secured with SHA-256 Encryption
UPDATED: Jul 5, 2022
Pet Insurance U receives compensation from the third parties included on this site. This includes payment for clicks from our site to insurance providers' sites and quote requests generated. Our rankings and reviews are not affected by payments from the insurance companies. The compensation we receive allows the site to be free and regularly updated. Our goal is to review every pet insurance provider, but not all companies are listed on the site.
And many of the companies we review do not pay us anything. We simply rate, compare and review their plan because we feel it will be valuable to you. Our reviews are guaranteed to be unbiased, professional and advertising compensation does not influence rankings.
The cost of veterinary care has soared in the past decade. Treating your pet after an unexpected accident or an illness could cost thousands of dollars.
Pet insurance can help protect you from these unexpected costs. Pet insurance plans average about $25 a month and can provide thousands of dollars in reimbursements for veterinary bills.
Since each state regulates insurance differently, not all insurance plans are available in every state. In this post, we'll discuss the best pet insurance for Connecticut residents.
Need Pet Insurance?
FACT: Pet insurance pays up to 90% of vet bills when your pet is sick or injured!
Best Pet Insurance In Connecticut
We recommend these five pet insurers for shoppers in CT:
Healthy Paws Pet Insurance
Healthy Paws specializes in pet insurance, and this company sells policies to Connecticut residents.
Dogs and cats between the ages of 8 weeks and 14 years can enroll in a Healthy Paws plan. You'd have to wait 15 days between buying coverage and filing a claim. (The waiting period is a year for hip dysplasia and other hereditary or congenital conditions.)
Healthy Paws makes accessing coverage easier through its mobile app and its website. After you pay the vet yourself, you can file a claim for reimbursement online (or by mail if you prefer.) Ordinarily, Healthy Paws pays claim within 10 business days.
Related: 10 Things You Must Know Before You Buy Pet Insurance
Unlike many providers, Healthy Paws does not cap payouts per incident or over the lifetime of your pet. The company will pay up to 90 percent for covered procedures with annual deductibles as low as $100.
You can opt for a higher deductible, up to $500, if you'd like lower premiums.
Healthy Paws' cheapest plans in Connecticut start about $33 a month for dogs and about $17 a month for cats. These plans pay only 70 percent reimbursement. Healthy Paws often requires a $25 signup fee.
Learn More: Read our full Healthy Paws Review.
PetPlan Pet Insurance
PetPlan, another national leader in pet insurance policies, sells insurance to cat and dog owners in Connecticut.
Pets as young as 6 weeks old can enroll — this is the lowest age on the market. Plans start at about $29 a month for dogs and about $18 a month for cats.
Like Healthy Paws, PetPlan pays approved claims within 10 business days. You'll have to wait 15 days between buying coverage and filing a claim.
During the Covid-19 pandemic PetPlan started covering online vet visits 100 percent. And, you can reach customer service 24/7.
Learn More: Read our full Petplan Review.
PetFirst Pet Insurance
Pet parents in Connecticut who want to save on monthly premiums should look at PetFirst, which has the lowest rates in the state.
But before signing up for these low premiums, make sure you understand PetFirst's deductible policy: Rather than an annual deductible, you'll pay per-incident deductibles. As a result, you could spend more money out of pocket if your pet has several different illnesses or accidents within the same year.
This policy helps explain the lower premiums, which start at about $17 a month for dogs and about $9 a month for cats. If your pet is younger and not as likely to get sick or injured more than once in a year, this per-incident deductible may not bite you.
Like Healthy Paws and PetPlan, you can submit claims online or on paper and expect reimbursement within 10 business days. We like PetFirst's 1-day waiting period for accidents. The waiting period for illness claims is 14 days.
Learn More: Read our full PetFirst Review.
ASPCA Pet Insurance
The American Society for the Prevention of Cruelty to Animals, ASPCA, provides a pet insurance plan for dog and cat owners in Connecticut. Pets as young as 8 weeks old can enroll.
Crum & Forster underwrites ASPCA pet insurance policies. You could buy an accident only plan starting at $10 a month. Accident + illness coverage will cost more. ASPCA sells wellness coverage as an add-on.
ASPCA has nice online tools, a useful mobile app, and plans you can customize. You can choose 70, 80, or 90 percent payout rate, payout caps ranging from $5,000 to unlimited, and deductibles of $100, $250, or $500.
Naturally, premiums increase as you improve coverage, but ASPCA's rates are typically competitive for Connecticut shoppers.
Learn More: Read our full ASPCA Pet Insurance Review.
Figo Pet Insurance
Only Figo pet insurance offers a plan that reimburses 100 percent of covered procedures.
This company also excels online. Its mobile app is one of the best in the business. When you file a claim on the app you could get reimbursed faster, often within 5 to 7 business days.
Pets as young as 8 weeks old can enroll in a Figo pet insurance plan. Prices start at $24 a month but will increase if you get 100 percent reimbursement or choose a low deductible.
Figo's plans cover accidents and illnesses but they do not offer wellness coverage. Waiting periods are only 3 days for accidents, 14 days for illnesses, and 6 months for joint issues.
Learn More: Read our full Figo Review.
Enter your ZIP code below to view companies that have cheap pet insurance rates.
Secured with SHA-256 Encryption
How Does Pet Insurance In CT Work?
Pet insurance exists to help protect your budget from unexpected vet bills. The quality of veterinary care has increased over the past couple decades. The cost of care has increased too.
Pet insurance can help insulate your wallet from these increasing costs. For example, if your dog needed surgery, which costs $2,000, your pet insurance plan could pay $1,600 or $1,800, leaving you with a much more manageable $200 to $400 out of pocket to provide the medical care your pet needs.
But you should be aware of a few facts before buying coverage:
Real Cost Savings from PetFirst Clients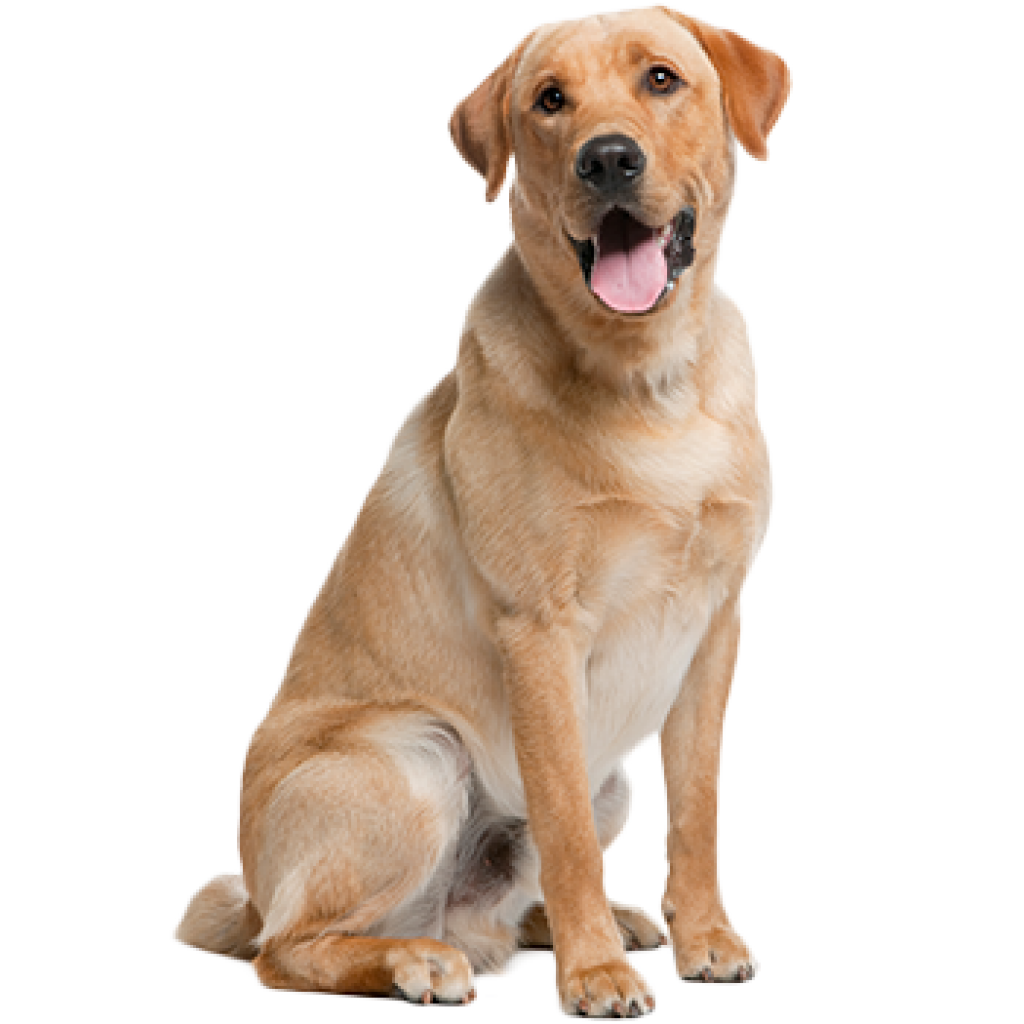 Luna
PetFirst saved his parents
$6,712
A happy energetic Luna one morning couldn't hold her food down. After months of multiple costly vet visits to specialists and an endoscopy, the problem was discovered and fixed. Luna put 22 pounds back on in no time and her parents were grateful for having PetFirst by their side to pay the bills.
Pet Insurance Reimburses You
Unlike human health care plans, pet health insurance plans do not pay your vet directly. Instead, you pay the vet and then file a claim with your policy for reimbursement.
If you can't afford to pay the vet upfront, you may need to use a credit card or tap into savings or some other kind of emergency funding. When your insurance company pays your claim, you can use the payout to pay down the credit card balance or replenish your savings account.
Pet insurance claims processing normally takes about 10 business days.
Premiums Increase Over Time
As your pet gets older, your insurance premiums will increase. Unlike life insurance, which normally has level premiums, you don't lock in rates with your pet insurance provider.
The good news is that your premiums should not increase just because you filed a claim like they often do with homeowners, renters, or auto insurance.
Waiting Periods
Every pet insurer requires some sort of waiting period. When you buy pet insurance coverage, you'll have to complete the waiting period before filing a claim.
Waiting periods range from 24 hours to 15 days or more. Typically, waiting periods are shorter for accidents (maybe just a day or two), longer for illnesses (usually 2 weeks or so), and longest for hereditary conditions (often six months or a year).
Age Requirements
Most companies won't sell insurance for a pet younger than 8 weeks old, though a few do let you enroll your pet at 6 weeks.
On the other end of the age spectrum, many companies won't enroll a dog or cat that's older than 14 years old, which limits insurance options. Some companies exclude certain conditions for older pets.
Pre-existing Conditions Will Be Excluded
No pet insurance plan covers pre-existing conditions. These conditions are defined as illnesses or injuries which your pet already has prior to signing up for coverage.
Many of the best pet insurance plans in Connecticut require your pet to take a physical exam before your policy goes into effect. That way, the insurance company will know about your pet's health conditions in advance.
Other insurers will enroll your pet if they've visited a vet within the past 6 or 12 months.
Wellness Coverage Is Usually Optional
The most economical pet insurance plans cover only accidents. Most plans also include or allow you to add illness coverage, too. Wellness coverage provides a third layer of coverage options, increasing the monthly cost significantly.
Most pet owners do not need wellness coverage because the vet bill for a routine checkup is normally not that expensive. You could plan ahead and save up a few hundred dollars for a checkup, unlike with unexpected illness or injuries.
However, if you'd like to cover every base and get every diagnostic test available to your pet, you may want to buy wellness coverage.
Real Cost Savings from PetFirst Clients
Gidget
PetFirst saved his parents
$2,194
Artemis was a beautiful and friendly cat to all who were willing to pet him. Unfortunately, he developed feline diabetes which required regular vet visits and medications that his Mother could not otherwise afford on her fixed income. Having PetFirst insurance, she called and discussed the problem with a friendly PetFirst agent. To her surprise, she found out that Artemis' ongoing required vet visits and medication would be covered by his PetFirst insurance. Artemis was able to live out the rest of his life with proper medical care and medicines thanks to PetFirst insurance.
What About Exotic Pets?
Since most pet insurance shoppers have dogs or cats, pet insurers — and posts like this one — tend to focus on dogs and cats.
But you could also buy insurance for a non-furry friend — your parrot, iguana, horse, or rabbit, or potbellied pig, for example.
Check with Nationwide Pet Insurance or Wells Fargo's Healthy Advantage program if you need exotic pet insurance.
Is Pet Insurance in CT Worth It?
As with any kind of insurance, most policyholders hope they'll never need to file a claim on their pet insurance policy. Filing a claim means your pet has suffered an accident or been diagnosed with a chronic illness.
But if your pet does need emergency medical care and you don't have a few thousand dollars saved up to pay for it, pet insurance can be a life saver. Annual benefits can reach $20,000 or more in exchange for $50 to $75 in monthly premiums.
Your pet insurance quote will vary based on your pet's breed and age, but pet insurance always has the potential to be worth the money.
The real value of pet insurance is the peace of mind a policy provides. You'll know you have a plan in place to pay for medical care in case your pet gets sick or hurt.
What Does Pet Insurance Cover?
Most pet insurance plans cover the following conditions and procedures:
Accidents
Blood tests
Cancer treatments
Chronic condition treatments
Congenital conditions
Emergency care
Exam fees
Hereditary conditions
Hospital stays
Illnesses
Prescription drugs
Surgeries
Ultrasounds
Xrays
Most basic pet insurance plans DO NOT cover the following:
Behavioral therapy (can be added)
Dental care (can be added)
Elective procedures
Grooming and boarding (can be added)
Pre-existing conditions
Preventative care (can be added)
Routine care (can be added)
Spay/neuter procedures
Shopping For Pet Insurance in CT
Most leading pet insurance companies sell policies online. You can sign up within 10 or 15 minutes.
But before buying a policy, make sure you understand its exclusions, limitations, and cost structure. All of the plans we listed above do not require you to visit an in-network vet, but some companies still do.
If you'd like more specific information about pet insurance plans in Connecticut, we recommend reaching out to an independent insurance agency in your area.
Independent agents know the nuances of Connecticut's insurance laws and their impact on your shopping process.
Other articles you may find helpful: 
Is Exotic Pet Insurance Necessary? 
The Best Pet Insurance By State 
Fun Facts, Dog FAQ, And Unsolicited Dog Advice
5 Training Commands to Save Your Dog's Life
The Ultimate Guide to Safe Foods for Dogs
Finding the best pet insurance companies can be challenging, especially, if you are looking for an emergency vet near you. Here's a list of the best pet insurance companies in your State. 
New Hampshire, Arizona, Florida, Illinois, Texas, California, Massachusetts, New Jersey, Washington, Seattle, Iowa, Oregon, Minnesota, Utah, Idaho, Hawaii, New York City, North Carolina, Maine, Rhode Island, Ohio, Connecticut, Pennsylvania. 
Enter your ZIP code below to view companies that have cheap pet insurance rates.
Secured with SHA-256 Encryption
We are a free online resource for anyone interested in learning more about pet insurance. Our goal is to be an objective, third-party resource for everything pet insurance related. We update our site regularly, and all content is reviewed by pet insurance experts.