Pet Insurance in North Carolina
Free Car Insurance Comparison
Compare Quotes From Top Companies and Save
Secured with SHA-256 Encryption
UPDATED: Nov 17, 2020
Pet Insurance U receives compensation from the third parties included on this site. This includes payment for clicks from our site to insurance providers' sites and quote requests generated. Our rankings and reviews are not affected by payments from the insurance companies. The compensation we receive allows the site to be free and regularly updated. Our goal is to review every pet insurance provider, but not all companies are listed on the site.
And many of the companies we review do not pay us anything. We simply rate, compare and review their plan because we feel it will be valuable to you. Our reviews are guaranteed to be unbiased, professional and advertising compensation does not influence rankings.
As any owner of a beloved dog or cat knows, pets truly are part of the family.
And like human family members, their medical bills can get expensive, from routine veterinary care to emergency services and procedures.
Pet insurance could be the answer to your problems, providing you with customizable coverage in exchange for monthly premiums.
Whether you call the Smokies, the Outer Banks, or the Charlotte Metropolitan Area home, there are several affordable pet insurance options in your state.
Below, we'll break down the top 5 best pet insurance companies in North Carolina.
Need Pet Insurance?
FACT: Pet insurance pays up to 90% of vet bills when your pet is sick or injured!
Best Pet Insurance in North Carolina
These are our top recommendations for pet insurance in the state of North Carolina:
We'll take a closer look at what each one has to offer below.
Related: 10 Things You Must Know Before You Buy Pet Insurance
Healthy Paws
Healthy Paws is one of our top picks for most pet insurance owners' needs. The company offers a wide range of coverages in its single plan and even includes some hereditary and congenital conditions.
It also covers hip dysplasia if your pet is enrolled at the age of six or younger, with a 12-month waiting period.
Just note that the Healthy Paws plan does not cover wellness and routine care.
Unlike some of its competitors, Healthy Paws does not put an incidental, annual, or lifetime cap on its payouts.
The company offers between 70 and 90% reimbursement, with several deductible options.
Healthy Paws is also known for its quick and easy claims process, allowing you to file on the app or website with a few snapshots.
Learn More: Read our full Healthy Paw Review
Embrace
If you're looking to compare another option, Embrace is an affordable carrier for North Carolina residents.
Its standard policy covers cancer, chronic illnesses, and congenital conditions, including IVDD, allergies, and hip dysplasia, with a waiting period.
In addition to accident and illness protection, Embrace provides affordable wellness care, which can be combined to offer comprehensive coverage for your dog or cat.
Embrace pays out up to 90% per incident, and it comes with a diminishing deductible, which lessens the longer you go without filing a claim.
If you do have to submit a claim, you can do so on the website or app, or via fax, email, or snail mail, and payouts can be received as direct deposits.
Learn More: Read our full Embrace Pet Insurance Review
Petplan
Another top pet insurance company that offers policies in North Carolina is Petplan.
Petplan provides insurance for dogs and cars from age six weeks and up, with below-average premiums for most pets.
The company offers some of the most comprehensive coverage on the market, paying up to 90% of medical bills.
It includes accidents and injuries, illnesses, vet exams, and a list of treatments, therapies, and procedures.
Petplan pays up to 90% of veterinary bills, with a straightforward claims process in its app.
While some policies cap their annual limits at $2500, others offer unlimited protection, with a range of flexible deductible options.
Learn More: Read our full PetPlan Review
ASPCA
While you probably know ASPCA for its efforts to combat animal cruelty, the Society also offers pet insurance policies.
ASPCA Pet Health Insurance is actually part of Crum and Forster, with its pet insurance policies underwritten by the dependable United States Fire Insurance Company.
ASPCA's pet insurance coverage for cats and dogs is robust, with one comprehensive policy that includes benefits like wellness care, final expenses, and behavioral therapy.
If you don't need quite as much coverage and are looking to secure a cheaper policy, ASPCA also offers an accident-only plan.
Unlike most other companies, which have varied waiting periods for different conditions, ASPCA has one 15-day waiting period for all of its specific coverages.
ASPCA's payouts are generous as well, with 70 to 90% reimbursement.
Learn More: Read our full ASPCA Pet Insurance Review
Trupanion
Rounding out the list of top pet insurers in North Carolina is Trupanion, one of the nation's largest and most popular pet insurance companies.
Trupanion offers comprehensive accident and illness coverage, with an optional add-on called the Recovery and Complementary Care Package. This add-on covers less traditional treatments and recovery services.
Trupanion reimburses 90% of medical expenses with no annual cap.
Unlike most competitors, the company only requires you to pay one deductible per condition over your pet's entire lifetime.
Also innovative, your insurer will pay your veterinarian directly, as long as you meet the deductible requirement.
Rather than footing the bill and waiting from a few hours to a few weeks for reimbursement, your claim can be settled before you even leave the vet's office.
The company's website provides a state-by-state search tool, showing that 133 hospitals in North Carolina will accept direct payments from Trupanion.
Learn More: Read our full Trupanion Pet Insurance Review
Real Cost Savings from PetFirst Clients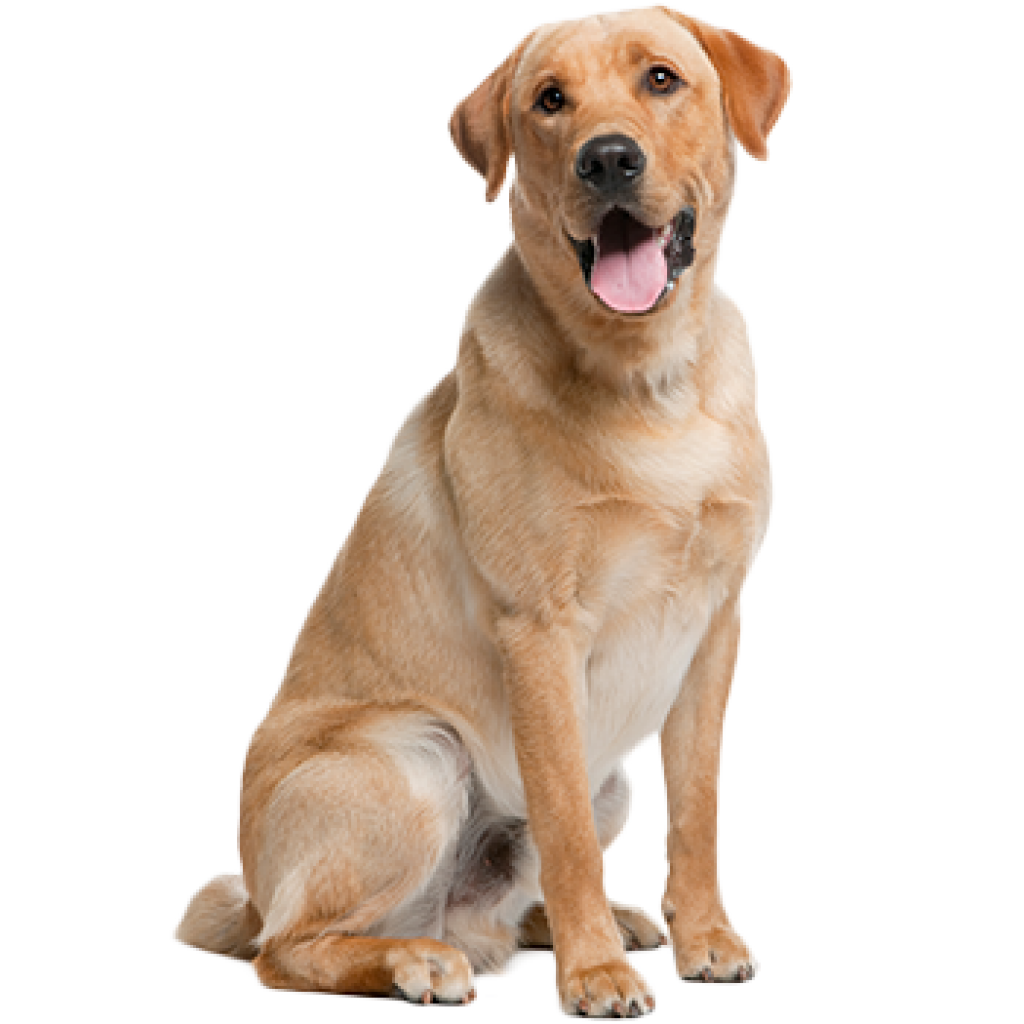 Luna
PetFirst saved his parents
$6,712
A happy energetic Luna one morning couldn't hold her food down. After months of multiple costly vet visits to specialists and an endoscopy, the problem was discovered and fixed. Luna put 22 pounds back on in no time and her parents were grateful for having PetFirst by their side to pay the bills.
Enter your ZIP code below to view companies that have cheap pet insurance rates.
Secured with SHA-256 Encryption
What Does Pet Insurance in North Carolina Cover?
Wondering just what your pet insurance policy covers?
As you can see above, there are several levels of pet insurance coverage, and as you might guess, the more expansive coverage you purchase, the costlier it gets.
While the list of covered incidents varies from company to company, most pet insurance carriers cover, and exclude, a similar list of conditions.
What's Covered
Whether you live in North Carolina or not, the majority of basic pet insurance policies cover the following:
Accidents
Blood tests, Ultrasounds, and Xrays
Cancer care
Chronic conditions
Congenital/hereditary conditions
Emergency care
Exam costs
Hospital care
Approved illnesses
Prescriptions for approved conditions
Surgeries
What's Excluded
On the other hand, most standard pet insurance plans will exclude the conditions below:
Behavioral therapy
Boarding
Dental treatment
Elective procedures
Grooming
Preventative/routine care
Spaying and neutering
Does Pet Insurance Cover Exotic Pets?
Most pet insurance companies will only insure dogs and cats.
But if you want to protect a more exotic pet, like a slithering snake or a ferocious ferret, you still have options.
If you need to insure one or more exotic pets, the two well-known and established companies below have your back:
Wells Fargo Healthy Advantage
Real Cost Savings from PetFirst Clients
Gidget
PetFirst saved his parents
$2,194
Artemis was a beautiful and friendly cat to all who were willing to pet him. Unfortunately, he developed feline diabetes which required regular vet visits and medications that his Mother could not otherwise afford on her fixed income. Having PetFirst insurance, she called and discussed the problem with a friendly PetFirst agent. To her surprise, she found out that Artemis' ongoing required vet visits and medication would be covered by his PetFirst insurance. Artemis was able to live out the rest of his life with proper medical care and medicines thanks to PetFirst insurance.
How Does Pet Insurance in NC Work?
Pet insurance boils down to a few basic elements that are important to understand.
Here's a quick refresher to help you out as you compare your best pet insurance options in North Carolina:
Premiums: Pet insurance is straightforward. You pay premiums in exchange for a pre-determined amount of coverage for your pet. Premiums often increase with age and are determined by a range of risk factors and policy details.
Deductibles: The deductible is the amount you're expected to pay before your coverage kicks in. The more you're willing to pay out of pocket, the cheaper your premiums will be.
Reimbursement: Most companies reimburse you for vet expenses rather than paying them upfront. A lot of companies let you choose anywhere from 60 to 100%. The lower the reimbursement level, the lower rates you can get.
Waiting period: Essentially, all pet insurance companies put a waiting period in place, a set period of time you have to wait before filing a claim. These periods often range from a day to a few weeks for accidents, with 6-12 month waiting periods for hereditary or congenital conditions.
Pre-existing conditions: If your pet shows signs of a medical condition prior to enrolling in a plan, it won't be covered in most cases. Most carriers will either require your pet to undergo a checkup or require proof that they've seen a vet in the last year before approving them.
How Much Does Pet Insurance Cost in North Carolina?
The cost of pet insurance can look different from one North Carolina resident to the next.
While you may be able to get coverage for as low as $10 a month with a barebones accident policy, most pet owners pay closer to $30-$50 a month for an accident and illness plan.
Some of the specific factors that will determine how much you pay for a plan include:
Location: If you live in a big city like Charlotte, you'll likely pay more for a policy than someone in a smaller town.
Pet: Your pet's species and breed impact your rates as some are pre-disposed to medical conditions and may have different lifespans. Generally, cats are cheaper to insure than dogs.
Age: Likewise, age comes into play in determining rates. Most companies don't insure pets under 8 weeks old, or ones that are 14 or older, with some variation. Older dogs come with higher risk, so pet insurance rates increase over time.
Level of coverage: The type and amount of coverage you select will majorly impact your premiums. If you add a wellness plan to make your policy more comprehensive, for instance, your rates will increase.
Policy structure: How much you choose to pay in deductibles and the reimbursement level you select can significantly influence the cost of your plan as well.
Enter your ZIP code below to view companies that have cheap pet insurance rates.
Secured with SHA-256 Encryption
Shopping for Pet Insurance in North Carolina
You have several excellent pet insurance companies to choose from in the state of North Carolina.
If any of the companies above piqued your interest, you can take the first step in protecting your pet by getting quotes today.
You should also educate yourself on the ins and outs of the coverage on offer to pick a plan that meets your pet's unique needs.
Pet insurance is one of the easiest types of insurance to purchase.
In a matter of minutes, you could have peace of mind knowing your four-legged friend will be safe and sound if the unexpected happens.
Other articles you may find helpful: 
Is Exotic Pet Insurance Necessary? 
The Best Pet Insurance By State 
Fun Facts, Dog FAQ, And Unsolicited Dog Advice
5 Training Commands to Save Your Dog's Life
The Ultimate Guide to Safe Foods for Dogs
Finding the best pet insurance companies can be challenging, especially, if you are looking for an emergency vet near you. Here's a list of the best pet insurance companies in your State. 
New Hampshire, Arizona, Florida, Illinois, Texas, California, Massachusetts, New Jersey, Washington, Seattle, Iowa, Oregon, Minnesota, Utah, Idaho, Hawaii, New York City, North Carolina, Maine, Rhode Island, Ohio, Connecticut, Pennsylvania. 
We are a free online resource for anyone interested in learning more about pet insurance. Our goal is to be an objective, third-party resource for everything pet insurance related. We update our site regularly, and all content is reviewed by pet insurance experts.