Pet Insurance in Maine
Free Car Insurance Comparison
Compare Quotes From Top Companies and Save
Secured with SHA-256 Encryption
UPDATED: Nov 17, 2020
Pet Insurance U receives compensation from the third parties included on this site. This includes payment for clicks from our site to insurance providers' sites and quote requests generated. Our rankings and reviews are not affected by payments from the insurance companies. The compensation we receive allows the site to be free and regularly updated. Our goal is to review every pet insurance provider, but not all companies are listed on the site.
And many of the companies we review do not pay us anything. We simply rate, compare and review their plan because we feel it will be valuable to you. Our reviews are guaranteed to be unbiased, professional and advertising compensation does not influence rankings.
Pet insurance isn't typically an expense that people consider when they buy a dog. However, emergency vet bills can cost thousands of dollars. In case of an emergency, you want to make sure that you can take care of your pet and get them better again.
In Maine, there are specific risks to pets that you need to consider. With harsh conditions in the winter, pets can become injured if they run away or are left outdoors in dangerously low temperatures. Animals are more susceptible to frostbite and cold weather injuries, which means that they may suffer more extensive injuries from time outdoors.
On average, pet owners in Maine pay on average $1,500 on vet bills per year. This can be even higher in the case of an accident or illness. No one wants to have to euthanize their beloved pet because they can't afford a hefty bill.
Purchasing the right pet insurance policy based on your home and needs can help you from deciding between a vet bill and your pet's life.
Need Pet Insurance?
FACT: Pet insurance pays up to 90% of vet bills when your pet is sick or injured!
Best Pet Insurance in Maine
Vet care can be expensive if your pet gets sick or seriously injured. Additionally, there are some pet insurance companies that only cover a portion of those costs or omit certain costs altogether. In order to ensure that you are getting the proper care for your pet at the right price, it is essential to compare different pet insurance companies.
Here are some popular pet insurance companies that offer quality policies in Maine:
Related: 10 Things You Must Know Before You Buy Pet Insurance
Healthy Paws
Healthy Paws is a popular pet insurance company that offers comprehensive insurance plans for cats and dogs in Maine. Pets are eligible for coverage from eight weeks to 14 years old. Policyholders can also customize their policy by adjusting their deductible and reimbursement rate, which can help you tailor your monthly cost.
Healthy Paw's policies cover many of the same conditions as competitors, but theirs also help cover congenital or hereditary conditions. Many pet insurance providers will dismiss these costs as part of a pre-existing condition, which is an unfortunate loophole that leaves insureds in the lurch. Healthy Paws does require a 12-month waiting period before they apply coverage for those kinds of costs, but this is still better than not covering them at all.
Additionally, Healthy Paws has a mobile app that makes it incredibly simple to file a claim. You can upload your vet bill with the app, and the funds will be direct deposited back into your account. The vast majority of claims are processed in 2 days, which means you won't have to wait to get reimbursed for vet bills.
Monthly Premium From $32.83 for dogs and $17.19 for cats
Coverage 70% to 90% reimbursement after deductible
Payout Limits Unlimited
Deductible $100 to $500 annually
Learn More: Read our full Healthy Paws review
Embrace
Embrace knows that accidents can happen anywhere, not just at home. If you and your furry friend happen to travel a lot, you may need to visit a vet away from home. That is why Embrace operates without a network of vets, so you can get reimbursed no matter where you take your pet.
Like health insurance, many pet insurance companies only partner with specific vet offices to ensure that they are backing quality care. However, this sometimes means that you can no longer go to a vet that you love or that you cannot visit a doctor out of state.
With Embrace, you can go to any vet anywhere and have the bill reimbursed. Embrace policies cover cats and dogs starting at six weeks and ending at 14 years. They operate with direct billing, which can help the claims process tremendously. Even if your animal has an accident out of state, you can feel confident that Embrace will cover the vet bill.
Monthly Premium From $13.04 for dogs and $8.98 for cats
Coverage 65% to 90% reimbursement after deductible
Payout Limits $500 to $15,000 annually
Deductible $100 to $1,000 annually
Learn More: Read our full Embrace Pet Insurance Review
PetFirst
Pet insurance involves waiting periods to prevent people from purchasing insurance and immediately filing a claim. This is good for insurance fraud purposes, but it can cause problems if you have a need before the waiting period is up. Luckily, PetFirst has relatively short waiting periods for most conditions compared to their competitors.
In addition to their short waiting periods, PetFirst offers pet insurance coverage to dogs and cats beginning at eight weeks with no maximum age. They even offer specific policies for senior dogs. They have policies that include routine care coverage that you can bundle with accident policies.
PetFirst is also a top choice for those that are budget conscious. Their premiums are well below national averages in Maine. They also offer discounts on policies, which is relatively rare for insurance companies. You can earn discounts for having multiple pets, military and service animals, and signing up online.
Monthly Premium From $16.95 for dogs and $8.95 for cats
Coverage 70% to 90% reimbursement after deductible
Payout Limits $5,000, $10,000, or $20,000 annually
Deductible $50 to $500 per incident
Learn More: Read our full PetFirst review
PetPlan
PetPlan is widely regarded as one of the top pet insurance providers in Main. They offer coverage to dogs at cats beginning at six weeks with no maximum age. In addition to accident and illness, their policies also cover hereditary conditions, which is relatively unique for a pet insurance provider.
PetPlan's minimum monthly premiums are below national average but among the higher minimums for other insurance options in Maine. However, you will get excellent coverage on a variety of different conditions. You will also have access to their 24/7 customer service so that you can always reach out to someone if you have questions about your policy or pet's health.
Monthly Premium From $29.16 for dogs and $18.19 for cats
Coverage 70% to 90% reimbursement after deductible
Payout Limits $2,500 to unlimited
Deductible $250 to $1,000 annually
Learn More: Read our full PetPlan review
Enter your ZIP code below to view companies that have cheap pet insurance rates.
Secured with SHA-256 Encryption
Types of Pet Insurance
Pet insurance is similar to medical insurance for people. It typically omits routine visits and will help pick up some of the bill for emergency expenses. A typical policy will assist with costs of disease, injury, or illness. However, you can also purchase a more inclusive policy that can assist with basic vet visits, check-ups, shots, medications, and more.
Pet insurance premiums are far less than what you would pay for health insurance for your family. Much like health insurance, premiums will vary based on deductibles, pre-existing conditions, what kinds of costs you want your policy to cover, and more.
Real Cost Savings from PetFirst Clients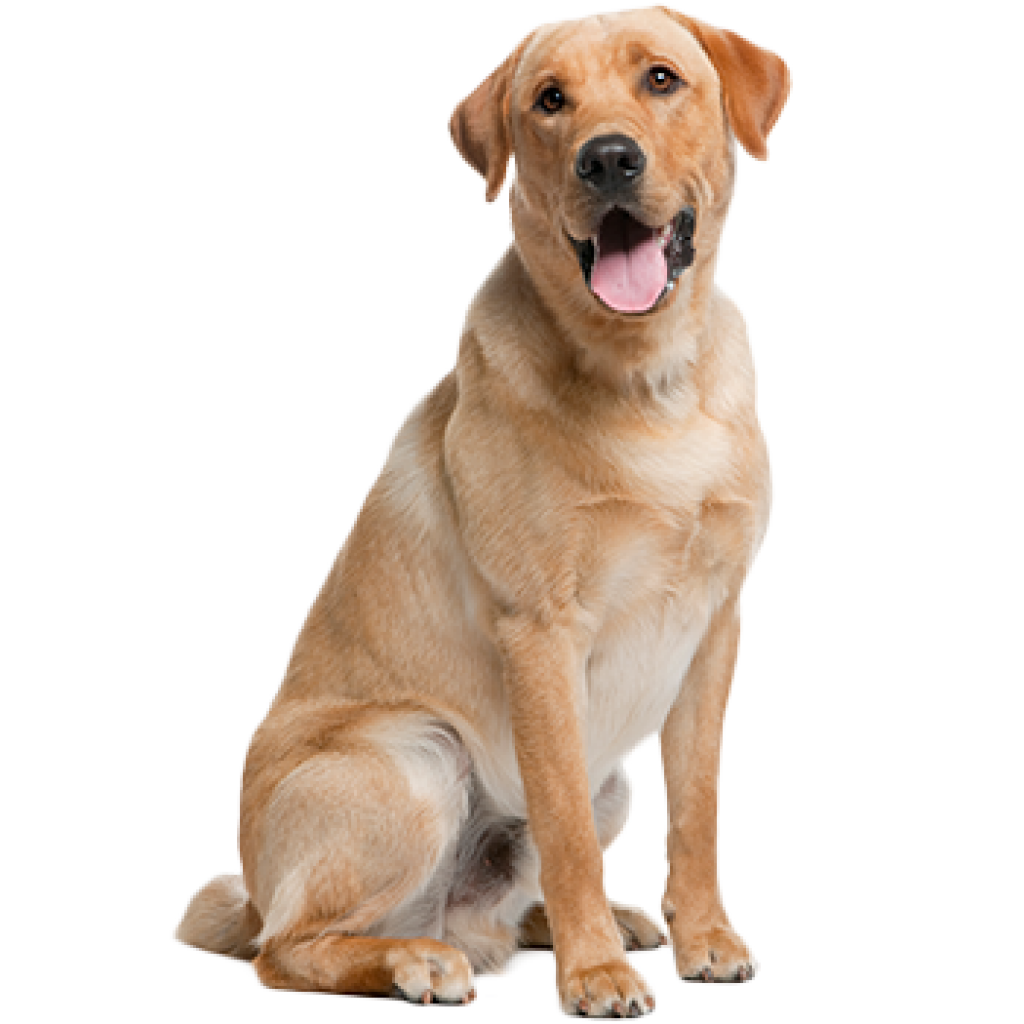 Luna
PetFirst saved his parents
$6,712
A happy energetic Luna one morning couldn't hold her food down. After months of multiple costly vet visits to specialists and an endoscopy, the problem was discovered and fixed. Luna put 22 pounds back on in no time and her parents were grateful for having PetFirst by their side to pay the bills.
Average Cost of Pet Insurance in Maine
In Maine, an accident only plan will cost you on average $26 per month.
If you opt for an accident and illness policy, this will run you about $41 per month.
You can also choose a wellness plan for roughly $22 per month.
Some pet insurance companies allow you to bundle wellness visits in with accident and illness policies, in which case the price is much higher.
Prices can also vary based on where you live. This is because different cities pose different risk factors, including the chances of a dog being hit by a car.
Sample Pet Insurance Costs in Maine
Here are some sample rates for a three-year-old mixed dog breed in various cities in Maine:
Portland: $31.21/month
Augusta: $38.14/month
Bangor: $34.67/month
Camden: $34.67/month
Westbrook: $28.12/month
Shopping for Pet Insurance in Maine
Accidents happen, no matter how hard we try to prevent them. Nowadays, more people are beginning to understand the importance of pet insurance. You don't want to be in a situation where you have to weigh the pros and cons of saving your pet's life. Pet insurance can keep you from making tough decisions like this.
Maine is one of the most expensive states for pet insurance, so it's important to shop around before you settle on a company. Make sure you compare each company's policy offerings to ensure that you are getting exactly what you want out of a pet insurance policy.
Pet insurance can give you peace of mind to know that you can protect your pet from anything that comes their way. If you are interested in how pet insurance can protect your beloved animals, check out some of our popular articles to learn more.
Other articles you may find helpful: 
Is Exotic Pet Insurance Necessary? 
The Best Pet Insurance By State 
Fun Facts, Dog FAQ, And Unsolicited Dog Advice
5 Training Commands to Save Your Dog's Life
The Ultimate Guide to Safe Foods for Dogs
Finding the best pet insurance companies can be challenging, especially, if you are looking for an emergency vet near you. Here's a list of the best pet insurance companies in your State. 
New Hampshire, Arizona, Florida, Illinois, Texas, California, Massachusetts, New Jersey, Washington, Seattle, Iowa, Oregon, Minnesota, Utah, Idaho, Hawaii, New York City, North Carolina, Maine, Rhode Island, Ohio, Connecticut, Pennsylvania. 
Enter your ZIP code below to view companies that have cheap pet insurance rates.
Secured with SHA-256 Encryption
We are a free online resource for anyone interested in learning more about pet insurance. Our goal is to be an objective, third-party resource for everything pet insurance related. We update our site regularly, and all content is reviewed by pet insurance experts.