Pet Insurance in Minnesota
Free Car Insurance Comparison
Compare Quotes From Top Companies and Save
Secured with SHA-256 Encryption
UPDATED: Nov 17, 2020
Pet Insurance U receives compensation from the third parties included on this site. This includes payment for clicks from our site to insurance providers' sites and quote requests generated. Our rankings and reviews are not affected by payments from the insurance companies. The compensation we receive allows the site to be free and regularly updated. Our goal is to review every pet insurance provider, but not all companies are listed on the site.
And many of the companies we review do not pay us anything. We simply rate, compare and review their plan because we feel it will be valuable to you. Our reviews are guaranteed to be unbiased, professional and advertising compensation does not influence rankings.
The land of 10,000 lakes is home to many well-loved pets. This means that many pet parents will go to great lengths in order to keep their pets well.
If something bad happens to your pet, you may be faced with an enormous bill to make them better again. This makes it difficult to take care of them no matter how much you want to.
On average, Minnesotans will spend $1,200 each year on veterinary bills. That can grow if your pet has an accident or develops an illness.
Pet insurance is the best way to protect yourself financially and still get the best medical care for your pet.
If you are interested in the best pet insurance in Minnesota, check out our article below to learn more.
Need Pet Insurance?
FACT: Pet insurance pays up to 90% of vet bills when your pet is sick or injured!
Best Pet Insurance in Minnesota
These are four of the best pet insurance companies in MN:
Healthy Paws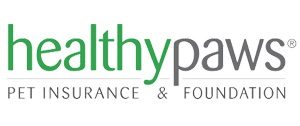 Healthy Paws is a popular choice for pet insurance in Minnesota. They only offer one policy to their customers that covers accidents, illnesses, and injuries.
However, they allow the policy to be customized through the deductible and reimbursement rate. This allows you to tailor the policy to meet your specific financial needs.
One thing that Healthy Paws does not offer is wellness coverage. Wellness coverage assists with costs of routine visits, vaccines, spay/neuter procedures, and more. If you are interested in including this in your coverage, you will need to go with another pet insurance companies.
Policies are issued to pets between eight weeks to 14 years. Healthy Paws covers many conditions and treatments that most pet insurance companies won't cover, including hip dysplasia.
If you are shopping for pet insurance on a budget, Healthy Paws may be a good option for you. Their policy premiums are below the national average, and they boast a convenient claims process. Overall, Healthy Paws can help those that need simplicity with their insurance policy.
Monthly premiums from $32.82 for dogs and $17.19 for cats
Coverage from 70% to 90%
Unlimited annual payout limits
Deductibles range from $100 to $500
Learn More: Read our full Healthy Paws review
Pets Best
Pets Best is a pet insurance company that was founded by Dr. Jack Stephens in 2005. He was moved by pet owners having to put their pets down because they couldn't afford medical bills. All of their policies are underwritten by American Pet Insurance Company, which is known as a reliable insurer in the industry.
Pets Best offers three levels of coverage: Essential, Plus, and Elite. Essential is the base level policy that covers accidents, illnesses, prescription medications, lab tests, MRIs, CAT scans, X-rays, cancer treatment, and hereditary and congenital conditions. It does not cover pre-existing conditions and preventative care.
Plus offers the same coverage as Essential, but it also covers accident and illness exam fees. Like Essential, this plan allows you to add wellness coverage that can assist with routine expenses and vaccinations.
Related: 10 Things You Must Know Before You Buy Pet Insurance
Elite is the top-tier plan offered by Pets Best. It includes everything offered by the Plus plan as well as rehabilitative, chiropractic, and acupuncture care. This is the best policy for pet owners that believe in alternative treatments as well as standard medical care.
There is no age limit for insuring your pets and no hereditary condition limitations. Pets Best also offers one of the shortest waiting periods in the industry. Policyholders only have to wait three days before accident coverage kicks in. You must wait a standard 14 days for illness and other related conditions.
Monthly premiums from $30.06 for dogs and $16.52 for cats
Coverage from 70% to 90%
Annual payout limits from $5,000 to unlimited
Deductibles from $50 to $1,000
Learn More: Read our full Pets Best review
Embrace
Founded in 2003, Embrace is among the most affordable pet insurance companies in the country. They are known for offering quality insurance accident and illness policies for cats and dogs.
Their standard policy covers various treatments that are not typically covered by insurance companies, such as behavior therapy and prosthetic limbs. Policyholders can add wellness coverage to cover more routine expenses.
Embrace also offers a Healthy Pet Deductible to reward customers that don't file claims. The Healthy Pet Deductible reduces your deductible by $50 each year that you go without filing a claim.
Embrace does not operate with a veterinary network, which allows you to take your pet to any vet you like. This is also helpful if you are away from home and have an accident with your pet. As long as the vet is licensed, Embrace will reimburse your bill.
Finally, Embrace has a mobile app for iOS and Android devices to help manage your coverage on the go. Policyholders can manage their policies and submit claims through the app.
Monthly premiums from $13.04 for dogs and $8.98 for cats
Coverage from 65% to 90%
Annual payout limits from $500 to $15,000
Deductibles range from $100 to $1,000
Learn More: Read our full Embrace pet insurance review
Trupanion
Trupanion is one of the best pet insurance companies in Minnesota due to their extensive coverage and flexible deductibles. Much like Pets Best, Trupanion's policies are all underwritten by American Pet Insurance Company, which means that you don't have to worry about their ability to pay claims.
Coverage for cats and dogs starts at eight weeks and stops at 14 years old. Like other companies that we've covered, Trupanion policyholders have the option to add coverage for routine care and alternative therapies.
A particularly unique feature of Trupanion is that they offer direct billing to participating veterinarians. Most pet insurance companies will make you pay for the vet bill upfront and reimburse you on the back half.
This means that you need to have funds or credit available to cover a large bill anyways. Trupanion's direct billing system will pay for their portion of the bill upfront so that you only have to cover your copay. This makes pet insurance more convenient and effective at protecting your finances.
Monthly premiums from $59.21 for dogs and $32.41 for cats
Coverage at 90%
Unlimited annual payout limits
Deductibles from $0 to $1,000
Learn More: Read our full Trupanion review
Enter your ZIP code below to view companies that have cheap pet insurance rates.
Secured with SHA-256 Encryption
Sample Pet Insurance Rates in Minnesota
Rates for pet insurance are determined by several different factors. In addition to the breed and age of your pet, your zip code can have a substantial impact on your rate.
Here are some sample rates for a three-year old mixed breed dog in different Minnesotan cities.
Minneapolis: $44.03
Duluth: $58.39
Shakopee: $53.82
Anoka: $48.92
Winona: $44.03
Shopping for Pet Insurance in Minnesota
Shopping for pet insurance is just like shopping for any type of insurance. It is crucial that you shop around and find the best policy for your pet and your financial needs.
Be sure to check your rate with each company to make sure that you are getting the best policy for your wallet and your pet's needs.
Pet insurance is what we do best, and we are committed to helping you find the best policy.
For additional information on pet insurance, be sure to check out some of our popular articles to learn more.
Other articles you may find helpful: 
Is Exotic Pet Insurance Necessary? 
The Best Pet Insurance By State 
Fun Facts, Dog FAQ, And Unsolicited Dog Advice
5 Training Commands to Save Your Dog's Life
The Ultimate Guide to Safe Foods for Dogs
Finding the best pet insurance companies can be challenging, especially, if you are looking for an emergency vet near you. Here's a list of the best pet insurance companies in your State. 
New Hampshire, Arizona, Florida, Illinois, Texas, California, Massachusetts, New Jersey, Washington, Seattle, Iowa, Oregon, Minnesota, Utah, Idaho, Hawaii, New York City, North Carolina, Maine, Rhode Island, Ohio, Connecticut, Pennsylvania. 
We are a free online resource for anyone interested in learning more about pet insurance. Our goal is to be an objective, third-party resource for everything pet insurance related. We update our site regularly, and all content is reviewed by pet insurance experts.