Pet Insurance in Seattle
Free Car Insurance Comparison
Compare Quotes From Top Companies and Save
Secured with SHA-256 Encryption
UPDATED: Jul 5, 2022
Pet Insurance U receives compensation from the third parties included on this site. This includes payment for clicks from our site to insurance providers' sites and quote requests generated. Our rankings and reviews are not affected by payments from the insurance companies. The compensation we receive allows the site to be free and regularly updated. Our goal is to review every pet insurance provider, but not all companies are listed on the site.
And many of the companies we review do not pay us anything. We simply rate, compare and review their plan because we feel it will be valuable to you. Our reviews are guaranteed to be unbiased, professional and advertising compensation does not influence rankings.
Seattle is known for a lot of things, from the Space Needle to Starbucks to its lush greenery.
It's also one of the most popular cities for dogs, with canines outnumbering kiddos based on census data.
Whether you own a dog or a cat in the city, protecting your furriest member of the family with pet insurance could be a game-changer.
If you live in the Emerald City, you're a stone's throw away from the headquarters of some of the nation's premier pet insurance companies.
Outside of your backyard, you have access to even more top-notch providers.
In the guide below, we'll provide you with all the basics you need to know about pet insurance, along with our list of the best pet insurance Seattle has to offer.
Cats or Dogs · Unlimited Lifetime Payout · Average 2-Day Claims!
Need Pet Insurance?
FACT: Pet insurance pays up to 90% of vet bills when your pet is sick or injured!
Best Pet Insurance in Seattle
We've thoroughly reviewed dozens of pet insurance providers, looking at their policy terms, benefits, pricing, and customer experience.
The 5 companies featured here stood out the most, offering the best pet plans for Seattle residents:
We'll break down the basics of each company below.
Healthy Paws
Headquartered close by in Bellevue, Washington, Healthy Paws is hands down one of the best pet insurance companies for Seattle residents.
Though the company doesn't offer any wellness benefits, its accident and illness coverage is some of the best, and most affordable, in the business.
Here are a few notable features of Healthy Paws' pet plans:
Illnesses: Healthy Paws coverage extends to hereditary and congenital conditions. It also includes hip dysplasia for pets six or younger.
Extensive coverage: Healthy Paws' plans include coverage for alternative therapy like acupuncture and hydrotherapy.
Unlimited veterinary care: You can see any licensed vet with Healthy Paws, so there's no need to worry about picking from an approved network of vets.
Reimbursement levels: Healthy Paws reimburses up to 90% of your pet's qualifying veterinary bills.
Maximum benefit: Healthy Paws has zero caps on coverage, with no limits per incident, per year, or over your pet's lifetime.
Online tools: The Healthy Paws website and app are easy to navigate, have useful info, and make filing a claim simple.
Learn More: Read our full Healthy Paws Pet Insurance Review
Trupanion
Located in the heart of Seattle, Trupanion is another excellent choice for the city's residents.
Trupanion is a spectacular option for pet owners in search of more comprehensive coverage that reimburses their routine care costs as well as their emergency medical expenses.
Here are some need-to-know facts about Trupanion's plans:
Robust coverage: Trupanion offers accident and illness coverage, along with a Recovery and Complementary Care Package if you want even more coverage.
Reimbursement: Trupanion also offers as much as 90% reimbursement with its pet plans.
Coverage limits: These plans come with no annual cap on policy benefits.
Deductibles: Unlike most providers, Trupanion only makes you pay a deductible once per condition.
Direct payments: If your vet has Trupanion's software, the company will pay them directly, so there's no need to wait to file a claim and get reimbursed.
Learn More: Read our full Trupanion Pet Insurance Review
Petplan
There are several great options for Seattle pet insurance headquartered further from home, and Petplan is one of them.
With extensive accident and illness coverage for dogs, cats, and even rabbits, it's a user-friendly and affordable option.
Here's what you can expect from your pet's policy:
Affordability: Petplan's insurance is among the most competitively priced in the industry, especially if you own a cat.
No age limits: If you have an older pet, you can rest assured knowing they'll be approved by Petplan regardless of their age.
Reimbursement: Petplan will reimburse up to 90% of medical expenses covered by its policies.
Maximum benefits: There are no annual caps to Petplan's policies, giving you unlimited coverage in case of an accident or illness.
Customer service: With an A+ from the Better Business Bureau, Petplan is clearly committed to customer satisfaction.
Claims: You can quickly get a claim approved in the Petplan app, though you also have the option of filing by mail.
Learn More: Read our full PetPlan Pet Insurance Review
Embrace
Embrace is a smart choice if you want a plan that offers virtually unlimited coverage with competitive pricing.
It also prides itself on excellent customer service.
That's just the beginning of what Embrace has to offer. You also get:
Affordability: Embrace offers some of the most affordable pet plans on the market.
Extensive protection: Your pet will be covered in the event of several conditions, like hip dysplasia, cancer, or IVDD.
Wellness coverage: Embrace also offers wellness benefits, so you can be reimbursed for $650 of your pet's routine care costs each year.
Reimbursement level: Embrace's plans reimburse up to 90% of your pet's covered vet expenses.
Claims filing: With a straightforward claims center in the app and online, you can file a claim and expect a direct deposit quickly.
Learn More: Read our full Embrace Pet Insurance Review
Nationwide
Undoubtedly the most popular name on the list, Nationwide offers affordable pet insurance in addition to the long line of other insurance products it carries.
If you have any pet other than a dog or a cat, it may be one of your only options.
But that's a good thing. Here are some of the features of Nationwide's pet plans:
Exotic animals: Most pet insurance companies only insure dogs and cats, but Nationwide protects a list of over 20 species of pets.
Customer service: Another A+ carrier according to the BBB, Nationwide has a sterling reputation among the industry and millions of clients.
Customizable policies: Looking for an accident and illness plan, a basic routine care policy, or both? You can choose from any of those three options with Nationwide.
Maximum benefits: The company's Pet Wellness plan caps annual benefits at $10,000, but its accident/illness plan and hybrid plan offer unlimited coverage.
Deductibles: Nationwide has deductible options between $10 to $250 a year, so you won't have to pay much out of pocket.
Learn More: Read our full Nationwide Pet Insurance Review
Enter your ZIP code below to view companies that have cheap pet insurance rates.
Secured with SHA-256 Encryption
Pet Insurance Seattle Prices
What you pay for pet insurance depends on your coverage needs, your pet's risk factors, and even where you live.
To get more specific, here are the main factors that influence the cost of coverage:
Amount of Coverage: Do you want routine care coverage or just accident and illness coverage? Are you hoping to get unlimited benefits? The more robust coverage you buy, the more expensive it will be.
Location: As a Seattle resident, you'll pay a bit more for coverage than someone in a small Washington town would.
Policy Structure: The reimbursement and deductible levels you choose shape the cost of your policy.
Risk Factors: As your pet gets older, they face more health risks, making them costlier to insure. Likewise, dogs are riskier than cats, and some breeds of dogs and cats come with higher risk factors than others.
So how much does pet insurance cost?
Accounting for all the factors above, pet insurance usually costs $30 to $50 a month, on average, though there are certainly lower-cost policies.
What Does Pet Insurance in Seattle Cover?
Every pet insurance policy looks different, but there is a set of conditions and veterinary expenses that are covered by most accident and illness policies, as well as a set of exclusions.
Related: 10 Things You Must Know Before You Buy Pet Insurance
What's Covered
At a minimum, your pet insurance plan should cover:
Accidental illnesses + injuries
Blood test
Cancer care
Chronic + congenital conditions
Emergency care
Exam fees
Hospital visits
Prescriptions for qualifying conditions
Procedures for qualifying conditions
Ultrasounds + X-rays
What's Excluded
While some providers include the expenses above, you aren't likely to be covered for the following with a basic accident and illness policy:
Behavioral therapy
Boarding
Dental Procedures
Elective Procedures
Grooming
Routine or preventative care
How Does Seattle Pet Insurance Work?
It's important to nail down the basics of pet insurance before you buy a plan for your pet.
Here's a quick refresher on some of the basics of pet insurance:
Deductibles: The amount of money you're expected to pay out of your own pocket before your coverage takes effect, anywhere from $10 to thousands.
Premiums: The monthly payments you make to the pet insurance company in exchange for coverage.
Reimbursement: The amount of your vet bills that the company covers, usually through direct deposits after you file a claim.
Waiting Period: The window of time between your policy's purchase and the activation of your coverage, usually a day to a couple of weeks for accidents and 6 to 12 months for illnesses.
Real Cost Savings from PetFirst Clients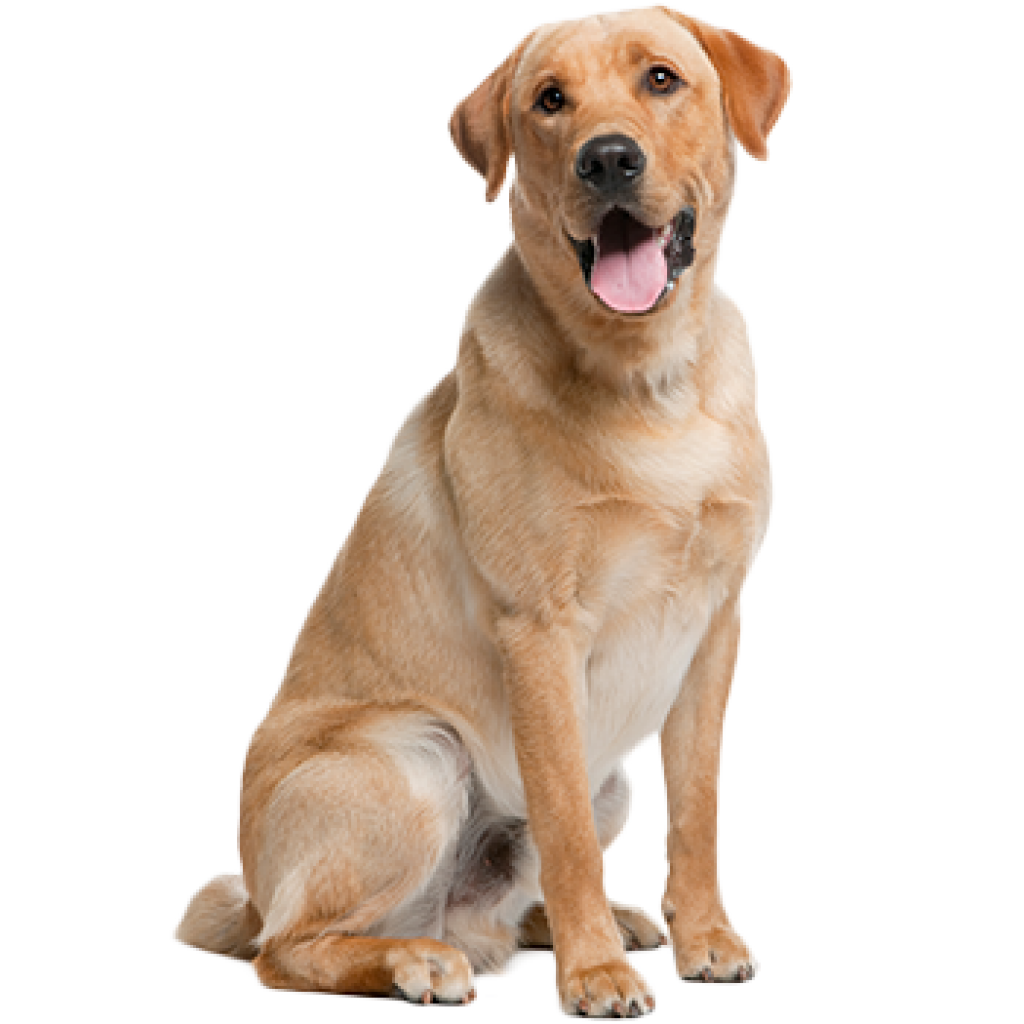 Luna
PetFirst saved his parents
$6,712
A happy energetic Luna one morning couldn't hold her food down. After months of multiple costly vet visits to specialists and an endoscopy, the problem was discovered and fixed. Luna put 22 pounds back on in no time and her parents were grateful for having PetFirst by their side to pay the bills.
Enter your ZIP code below to view companies that have cheap pet insurance rates.
Secured with SHA-256 Encryption
Shopping for Pet Insurance in Seattle
Veterinary care is expensive, but it's an essential part of providing your pet with a happy, healthy life.
If you're worried you might not be able to shoulder the bill if your pet gets sick or injured, pet insurance is well worth considering.
Pet insurance can provide you with an affordable solution and give you flexible coverage options that fit your budget.
Whether you're looking for a basic plan to protect your pet from emergencies, or you want more expansive coverage that kicks in for their wellness care, too, you have options.
With one of the companies above, you can get your beloved dog, cat, or exotic animal the coverage they deserve.
Take a few moments to explore providers and compare a few quotes today.
If you like what you see, you could buy your pet a policy in minutes.
Other articles you may find helpful: 
Is Exotic Pet Insurance Necessary? 
The Best Pet Insurance By State 
Fun Facts, Dog FAQ, And Unsolicited Dog Advice
5 Training Commands to Save Your Dog's Life
The Ultimate Guide to Safe Foods for Dogs
Finding the best pet insurance companies can be challenging, especially, if you are looking for an emergency vet near you. Here's a list of the best pet insurance companies in your State. 
New Hampshire, Arizona, Florida, Illinois, Texas, California, Massachusetts, New Jersey, Washington, Seattle, Iowa, Oregon, Minnesota, Utah, Idaho, Hawaii, New York City, North Carolina, Maine, Rhode Island, Ohio, Connecticut, Pennsylvania. 
We are a free online resource for anyone interested in learning more about pet insurance. Our goal is to be an objective, third-party resource for everything pet insurance related. We update our site regularly, and all content is reviewed by pet insurance experts.