Our team researched Trupanion's pet insurance coverage, cost, and customer satisfaction scores.
Trupanion offers comprehensive coverage and has an excellent reputation, with a top rating on TrustPilot and an A+ grade with the BBB.
Based in Seattle, Washington, Trupanion sells pet insurance for cats and dogs. Though initially based in Canada, the company began servicing the United States and Puerto Rico in 2005.
Table of Contents:
Trupanion Pet Insurance vs Healthy Paws Costs
Need Pet Insurance?
FACT: Pet insurance pays up to 90% of vet bills when your pet is sick or injured!
How Trupanion Pet Insurance Works
Trupanion offers pet insurance policies that cover the typical pet insurance options of accident and illness coverage as well as some other items such as prescriptions and prosthetics.
Trupanion offers unlimited, per incident, lifetime coverage–one of the few pet insurance companies to do so.
While this is a great perk, it makes Trupanion more expensive and doesn't offer you other options.
Therefore, Trupanion tends to be a lot less flexible than most other pet insurance companies.
Coverage Options
Trupanion offers one reasonably comprehensive plan, to the point of even including prescription foods.
Similarly to other pet insurance providers, pre-existing conditions, and most preventative routine care isn't included.
As mentioned above, while having only one plan makes it easy to decide, it offers very little limited flexibility in catering premium and reimbursement rates to your specific needs.
Trupanion offers the following standard coverage for accidents and illnesses, without any restrictions for hereditary or congenital conditions, including cancer.
Trupanion also covers x-rays, blood tests, ultrasounds, emergency and specialty care, and alternative treatments.
Hereditary and Congenital Conditions
Trupanion commits to cover genetic conditions your cat or dog might be prone to includes:
Upper Respiratory Infections
Trupanion also covers congenital conditions which are usually developed before birth (but aren't pre-existing) including:
Heart Disease
Nervous System Issues
Liver Disease
Trupanion also covers hip dysplasia without a waiting period which is a nice benefit and pretty rare.
Real Cost Savings from Nationwide Clients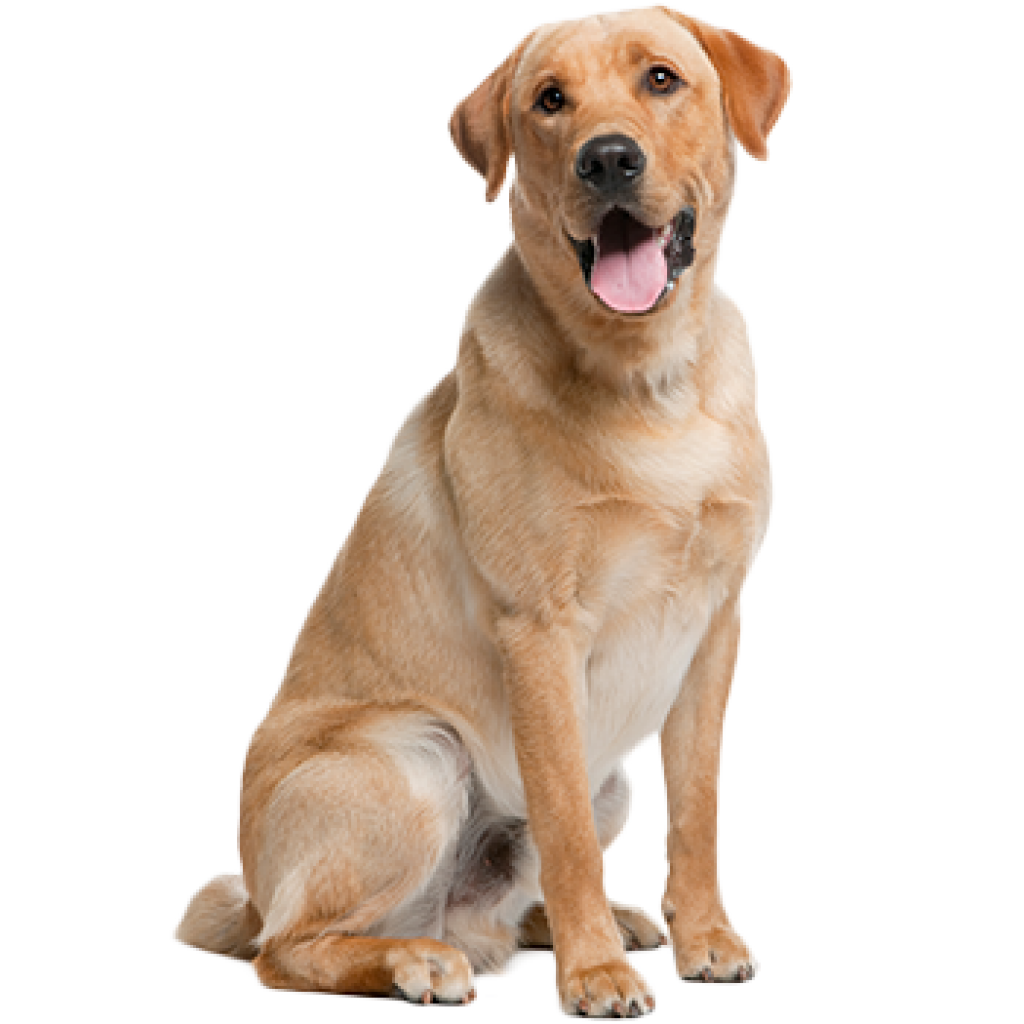 Senta
Nationwide insurance saved his parents
$6,609
Senta got a bone disease called hypertrophic osteodystrophy. Therapy and drug treatment cost $7,770. Senta is now back to his playful self.
Additional Coverage
Trupanion also offers two additional riders or add-on coverage to your existing policy at an additional cost:
#1 – Pet Owner Assistance Add-On Package
This package costs $4.95/month plus the cost of the core plan premium and includes the following:
Boarding fees if your pet is hospitalized
Liability coverage if your dog or cat causes property damage
Reimbursement for holiday cancellation expenses
Burial expenses if accident-related
Advertising and a reward if your dog or cat is lost
#2 – Recovery & Complementary Care Rider
The cost of this plan can vary from a few dollars to thirty and is additional to the core plan premium. It includes:
Acupuncture
Chiropractic care
Homeopathy
Hydrotherapy
Physical and rehabilitative therapy
Behavioral modification
Naturopathy
With Trupanion, you can go to any licensed veterinarian that you choose, including specialists and emergency animal hospitals.
Related: 10 Things You Must Know Before You Buy Pet Insurance
The company also covers dental coverage for treatment for all new dental illnesses or injuries such as:
Extractions of permanent and baby (deciduous) teeth
Coverage for retained baby teeth (if your pet is enrolled by six months old)
Root canal
Root canal treatments for canine or carnassial teeth
Endodontic treatments performed on other teeth
As with most pet insurance companies, Trupanion will not cover teeth cleaning or any related dental procedures that are preventative and not accident-related.
How Much Does Trupanion Pet Insurance Cost?
As with all the pet insurance companies, monthly premiums are affected by where you live, the breed of your cat or dog, and its age.
Trupanion's monthly premium rates are higher than most of the other companies we reviewed. Although it does offer very comprehensive insurance, this tends to cost an approximate $20 per month more than its competitors.
The average starting premium for dogs is $59 and for cats is $32.
So far as we've seen, the company does not have discounts available, even if you enroll more than one pet.
Costs Compared To Trupanion Pet Insurance vs Healthy Paws And Competitors
Trupanion's pet insurance costs vs Healthy Paws and other competitors are generally a bit higher. 
You can see some of the cost comparisons of Trupanion vs Healthy Paws and others below: 
Trupanion vs. Healthy Paws Pet Insurance
Trupanion Pet Insurance vs. Nationwide
What Isn't Covered?
Trupanion does not offer a wellness package, or preventative care as an additional rider, as the company considers that these costs can easily be paid out of pocket.
Similar to the other pet insurance companies, Trupanion will not pay for any pre-existing condition that your pet might have upon enrollment.
Trupanion does not cover services such as:
Vaccines
Dental Cleanings
Spaying/neutering
And with that, they do not offer any way to purchase additional coverage for these.
If wellness coverage is of interest to you, you may want to check out another company.
Real Cost Savings from Nationwide Clients
Max
Nationwide insurance saved his parents
$6,432
Max had a urinary blockage that required surgery. After medication and a few follow-up visits, he recovered well and is now doing great!
Benefit Limits
Trupanion, similarly to other top pet insurance companies, offers unlimited coverage with no payout limits or caps.
While this is usually the preferred benefit limit, some pet owners may prefer a lower benefit limit cap that would help lower their premium.
For example, some pet owners might know that they will not go past a cap of $25,000 payout per year, and then they can customize their policy to reflect this payout and budget accordingly.
Having this option and the flexibility to cater to your dog or cat's policy to their specific needs can be helpful.
So long as the condition your pet is being treated for isn't pre-existing, Trupanion will cover the entire bill, no matter the cost, at the facility or doctor of your choice.
Reimbursement Method
Trupanion only offers one reimbursement option:
All new injuries and illnesses are covered at 90%.
Once you have met the deductible, Trupanion will pay 90% of the remaining invoice.
While this makes their choice easier, it doesn't give pet owners the option of a lesser reimbursement choice to lower their premium. 
Healthy Paws, Embrace, and even Petplan offers much more flexibility in reimbursement choices.
Trupanion does pay the vet directly off the invoice which is a nice feature, as this means customers are never out of pocket for the entire bill, only having to pay their portion at check-out.
Trupanion then works directly with the veterinarian to pay the rest of the invoice.
Deductible Type
Trupanion is unique in that it offers a lifetime per-incident deductible. This means that the deductible won't reset annually for a specific condition or illness.
Once the deductible is paid, customers then receive unlimited benefits for that condition during the rest of that pet's life.
This is especially useful for dogs or cats with serious diseases or chronic conditions that won't be cured in a year.
Trupanion allows consumers to choose a deductible between $0 and $1,000 per condition, paying a per condition lifetime deductible.
For instance, if your dog has chronic allergies and you have a $500 deductible, Trupanion will pay 90% of all related expenses once the one-time $500 deductible is met.
How to File A Claim
Trupanion pays claims within two months. While this may seem excessive, bear in mind that it's one of the few pet insurance companies that pay the vet or hospital directly.
Not having to wait to be reimbursed is a great perk and unusual for any pet insurance company.
After downloading the online claim and filling it out, all that's necessary is to either email it back or take a picture of or scan the claim form and your itemized invoice from your pet's visit and email it to the company. It's pretty straightforward.
Enrollment And Waiting Period
The time between your enrollment and when your coverage becomes fully active is known as a waiting period.
With Trupanion, customers have a 5-day waiting period for injuries and a 30-day waiting period for illnesses. As soon as that time passes, pets are covered for new injuries, mishaps, or diseases. If a pet becomes sick or gets hurt during the waiting periods, these will be considered pre-existing conditions, and therefore ineligible for coverage.
Trupanion will also cover hip dysplasia as long as it is not a pre-existing condition.
Dogs are cats can enroll in Trupanion from a mere eight weeks up to 14 years old.
FAQs
What if you don't have your pet's medical records, can you sign up without them?
Even if you don't have complete medical records, Trupanion allows enrollment, using data from your adoptive shelter when available, or from when you first started processing claims with your vet.
What kinds of mobility devices are covered by Trupanion?
Trupanion offers coverage for the following under their core coverage:
Orthotics
Prosthetics
Carts
Having these devices for your disabled or older pet helps them to live a happy, healthy life.
Orthotics, prosthetics, carts, or pet wheelchairs can help a pet's legs or joints by stabilizing them and therefore make walking more comfortable.
How do you get paid when your claim is approved?
Trupanion will send you a check in the mail if your claim is approved. You also have the option of receiving your claims payment directly into a checking or savings account via direct deposit.
Does Trupanion cover prescription food?
Trupanion covers half the cost of prescription pet foods, minus the deductible and 10% coinsurance when recommended by your veterinarian for up to two months of feeding. It also covers supplements if necessary.
How do you get in touch with Trupanion?
You can give them a call at any time at 855.210.8749. They are available 24/7.
Is Trupanion Pet Insurance For You?
If you think Trupanion is a good fit for you and your pet, make sure to go to their site, Trupanion, and get a quote.
Make sure to also get quotes from at least two other companies, to determine which is the best pet insurance company for you.
Other articles you may find helpful: 
Is Exotic Pet Insurance Necessary? 
The Best Pet Insurance By State 
Fun Facts, Dog FAQ's, And Unsolicited Dog Advice
5 Training Commands to Save Your Dog's Life
The Ultimate Guide to Safe Foods for Dogs
You may find helpful one of our other Best Pet Insurance Reviews which include over 35 top insurers compared with cheap and affordable pet insurance and discounted mixed breed pet insurance.