As pet parents, keeping your pet's health is a major priority, especially if your pet has a chronic condition.
Routine care costs, exam fees, and basic vet check-ups can get expensive.
Finding the right wellness care plan for your furry baby doesn't have to be difficult.
There is an assortment of pet medical insurance companies to choose from including Figo, PetPlan, Nationwide, ASPCA, Healthy Paws, and Trupanion.
Healthy Paws and Trupanion are both reputable pet health insurance companies with comprehensive coverage.
We did an in-depth review of the two pet insurance providers to see how Healthy Paws and Trupanion compare.
As a general disclaimer, always be sure to read the fine print of whatever policy you choose.
Let's jump right into this pet insurance review to decide if pet insurance is worth it and what company works best for your fur baby and budget.
Need Pet Insurance?
FACT: Pet insurance pays up to 90% of vet bills when your pet is sick or injured!
Trupanion vs. Healthy Paws: Pet Insurance Plans
Healthy Paws is our number one rated insurance policy because they have unlimited payout options in all of their plans, customizable reimbursement levels, and annual deductible options.
Their solid comprehensive illness and accident coverage is extremely comprehensive and even adds alternative care options.
They do not however cover routine vet visits, however, they do offer direct pay to vets to cover treatments.
Healthy Paws has consistently strong customer reviews.  Even the BBB gives Healthy Paws A + rating.
Trupanion pet insurance company has been around for years with a strong reputation.
Trupanion includes some unique additional coverage options for things like orthotics, carts, and even some prescription food.
You can also add on the recovery and complementary care option,  that covers a wide range of alternative care options including behavioral modification.
Trupanion is one of the few providers that has the option of an unlimited per-incident lifetime coverage option also offers direct pay to vets, preventing out of pocket costs.
Trupanion vs. Healthy Paws: Coverage
Healthy Paws stands out in offering unlimited coverage in all plans, while Trupanion has only one plan with one benefit limit.
All of Healthy Paws plans give you the choices of an unlimited benefit option and also includes treatment for congenital conditions or hereditary conditions.
If your pet's age is over 8 years old, they will still cover them, but with only 60% reimbursement rates.
Related: 10 Things You Must Know Before You Buy Pet Insurance
Healthy Paws coverage even includes alternative treatment options which are great for older pets and include:
Hydrotherapy
Physical therapy
Acupuncture
Chiropractic Services
All of their policies cover the following with up to a 90% reimbursement rate:
Emergency Veterinary Care
Hospital Stays
Accident and Illness- Related Injuries
Healthy Paws reimburses off the actual medical bill which is always the preferred choice.
With Healthy Paws, your pet will have continuous coverage for his or her life!
Trupanion makes it easy for pet owners by having one comprehensive policy.
But, since there is only one plan to choose from you have very limited options in changing premium and reimbursement rates.
View Rates With Healthy Paws Now!
Trupanion Covers the Following:
Accidents and Illnesses
Congenital or Hereditary Conditions
Emergency Care
Hospital Stays
Surgeries
X-rays
Blood Tests
Ultrasound
Specialty Care
Alternative Treatments
Trupanion is one of the few companies that pays for hip dysplasia without a waiting period which is a nice benefit and pretty rare.
Trupanion also offers two additional riders or add-on coverage to your existing policy but they are at an additional cost:
Trupanion's Owner Assistance package that is priced around $5 a month and includes the following:
Boarding fees in case the owner is hospitalized, coverage for holiday cancellation, reimbursement for property damage that your pet might have caused, rewards for a lost pet and even costs for your pet's burial.
Trupanion's Recovery & Complementary Care Rider averages from $20 to $30 a month and includes:
Chiropractic services, behavior therapy, rehab, dental care and more (some of these are included in Healthy Paws' standard plan).
While these are nice benefits, they do come at an extra cost.
Real Cost Savings from Healthy Paws Clients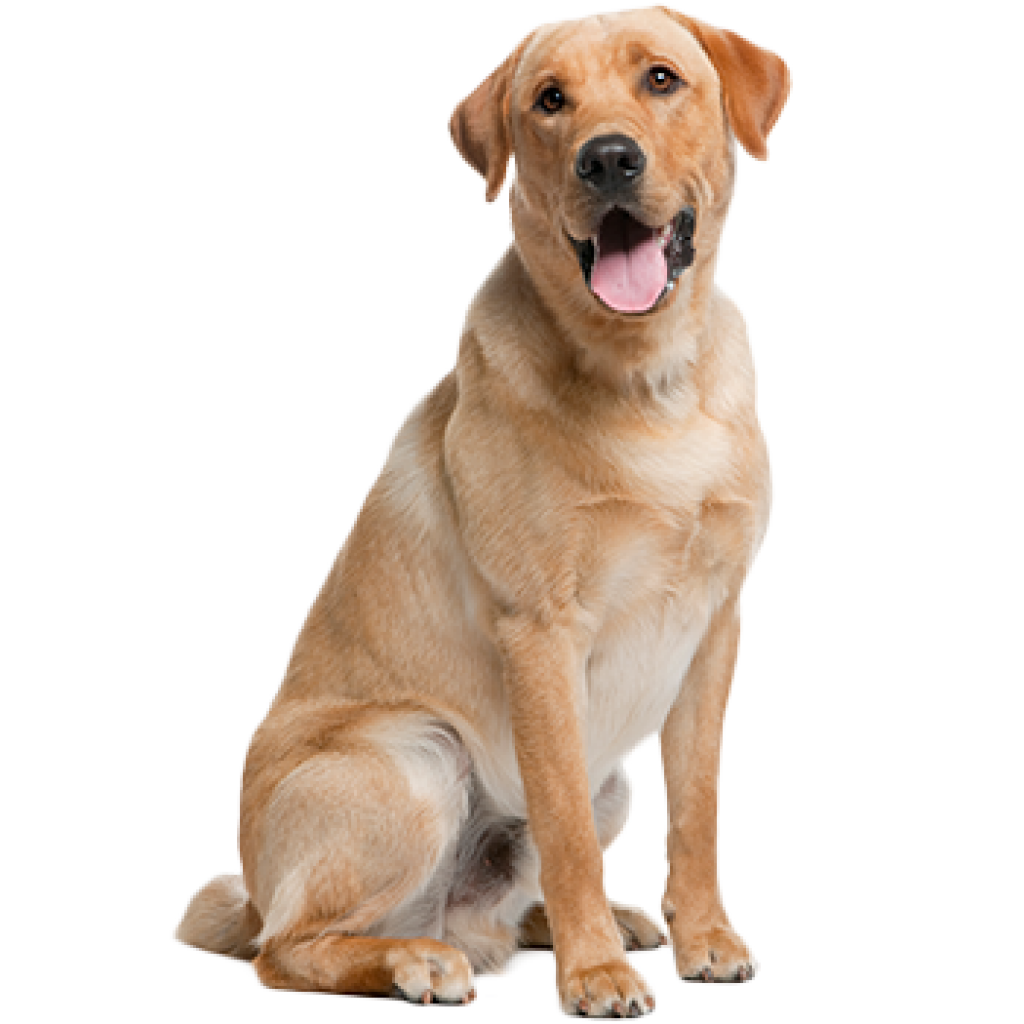 Samson
Healthy Paws saved his parents
$4,310
Samson tore his ACL in a lively game of fetch. After surgery and rehab, Samson is back to his playful self and never turns down a game of fetch!
Benefit Limits of Trupanion and Healthy Paws
When looking at benefit limits, Healthy Paws and Trupanion both have unlimited benefits in all of their plans.
All of Healthy Paws coverage does not have any annual restriction limits or even over the lifetime of your pet.
And no per-incident caps which means you can visit the vet many times for one specific condition.
All of these options are included in their most basic plan.
Trupanion, similar to the top pet insurance companies, offers unlimited coverage with no payout limits or caps.
Healthy Paws vs Trupanion: Deductibles
Healthy Paws has a one-time annual deductible, but Trupanion is unique in allowing you to choose a lifetime per-condition deductible level:
With Healthy Paws, you pay your deductible only once per policy year. 
The choice of a deductible is yours and ranges from $100 to $500. 
If you decide on the $500 deductible, you will receive less reimbursement on each claim, but your monthly premium rate will be lower.
Trupanion has a per-incident lifetime deductible that you meet once each year. 
For any condition or illness, once you pay your deductible for that specific condition, you will have unlimited benefits for the rest of the pet's life which can be really beneficial if your dog or cat has a serious illness or even something as simple as allergies.
With Trupanion, you can have deductible choices up to $1,000 per condition or illness.
How this works is if your dog has an illness like diabetes and you chose a $200 deductible, you pay that once for any diabetes-related treatment for your pets' lifetime.
This is a great option if your dog or cat is ill and has one specific condition or disease, but can get tricky if your cat or dog has multiple issues.
Trupanion vs. Healthy Paws: Reimbursement
Healthy Paws and Trupanion both offer reimbursement of the actual vet bills, but Healthy Paws gives you more options:
With Healthy Paws, you can choose reimbursements from 70% to 90%.  Once your deductible and co-pay are met, they will pay you on your actual vet bill.
Trupanion has one reimbursement option of 90%.  While it makes your choice easy, it doesn't give pet owners the opportunity to choose a lesser reimbursement choice and lower the premium.
However, Trupanion does pay the vet directly off the invoice which is definitely a nice addition so you are never out of pocket for the entire bill.  You just pay your portion at check-out and Trupanion works with your veterinarian to pay the rest of the invoice.
One of the best perks of Trupanion.
Pricing of Trupanion vs. Healthy Paws
Healthy Paws is less expensive than Trupanion and offers more flexibility in pricing:
Healthy Paws plans are standard in the industry but do offer more than the other plans we have reviewed.
The monthly costs for dogs averages $33 and cats are $18.  Of course, it depends on your dog or cat's breed, age and where you live.
Discounts are available for various membership groups and organizations and are typically around 10 %.
Trupanion's monthly premiums are more expensive than some of the other insurance companies we reviewed.  Although it does offer comprehensive insurance, their pricing tends to range about $20 per month more than the others.
The average starting premium for dogs is $59 and for cats is $32.
Claims and Service Compared
Healthy Paws and Trupanion both handle claims professionally and quickly.  Trupanion has had some negative customer reviews about their claims being denied:
Healthy Paws reimburses their claims quickly and honors most claims with quick reimbursement. And their customer service is very helpful and available to you seven days a week.
Trupanion will generally process your claim in 60 days.  While longer than most pet insurance companies, Trupanion will pay your vet directly.
This really is a huge benefit because, unlike most other plans, with Trupanion you never have to worry about being reimbursed personally for any bill.
Enrollment and Waiting Periods
Healthy Paws and Trupanion are similar in waiting periods and both have an upper age limit:
You can enroll your pet with Healthy Paws at 8 weeks up to 13 years old.  Healthy Paws' waiting period to enroll is 15 days for its basic insurance and if your pet has hip dysplasia, there is a 12 month waiting period.
Trupanion has the following waiting periods:
Injuries – 5 Days
Illnesses – 30 Days
Once you are past this time frame, your pet will be covered for:
Injuries
Mishaps
Ailments
But keep in mind, if your furry friend gets hurt or sick while still within that waiting period, it will be looked at as pre-existing and will not be covered.
Trupanion will also cover hip dysplasia as long as it is not a pre-existing condition.
Dogs and cats can enroll in Trupanion from a mere 8 weeks up to 14 years old.
Trupanion vs. Healthy Paws: Which Is Best for You?
Make sure to take a look at both Healthy Paws and Trupanion to see if they are the right pet insurance company for you and your pets.
When comparing both pet insurance companies, they offer great coverage but Healthy Paws gives you more choices of plans and reimbursements.
Other articles you may find helpful: 
Is Exotic Pet Insurance Necessary? 
The Best Pet Insurance By State 
Fun Facts, Dog FAQ's, And Unsolicited Dog Advice
5 Training Commands to Save Your Dog's Life
The Ultimate Guide to Safe Foods for Dogs
You may find helpful one of our other Best Pet Insurance Reviews which include over 35 top insurers compared with cheap and affordable pet insurance and discounted mixed breed pet insurance. 
Pet Insurance Companies Vs Compared
Figo vs. Nationwide Pet Insurance Compared
Pets Best vs. Pet Plan: Pet Insurance Compared
Petplan vs. PetFirst Pet Insurance Comparison
Healthy Paws vs. Embrace Pet Insurance
Petplan vs. Healthy Paws Pet Insurance Comparison
Healthy Paws vs. Nationwide Pet Insurance: Compare Plans & Prices
Trupanion vs. Healthy Paws | Pet Insurance Compared
Trupanion vs. Nationwide: Pet Insurance Compared
Embrace vs. Petplan Pet Insurance: Plans Compared
Nationwide vs. Embrace Pet Insurance
PetFirst vs. Healthy Paws Pet Insurance
Healthy Paws vs. Figo Pet Insurance Comparison