Nationwide Pet Insurance vs Figo are both premier pet insurance providers with excellent comprehensive coverage. Figo is the more tech-related provider while Nationwide has been offering pet insurance for years.
If you have read our more general Pet Insurance Companies Compared article then you already know the disparity in cost between these Nationwide Pet Insurance vs Figo. 
Nationwide Pet Insurance has been around for a long time and offers coverage on multiple types of pets including exotics but at a price. 
Figo pet insurance is a relatively new player with extremely competitive rates in some crossbred and breed-specific categories. 
Our intent is for you to understand the differences between Nationwide and Figo before you buy pet insurance. 
We did an in-depth review to see how Figo and Nationwide compare.
Figo vs Nationwide Pet Insurance Plans
Figo's coverage offers more options in its coverage than most other pet insurance providers. They even have a 100% reimbursement level that is unusual in the marketplace.
Figo will even waive the life-saving care fee for your dog or cat.  Because they are a relatively new company, Figo doesn't have the depth of knowledge behind it that Nationwide and other providers have.
Nationwide has been around for years and is in the Fortune 100. Nationwide is unique in that it offers pet insurance for all kinds of birds, rodents, and other exotic animals.
They also offer a stand-alone wellness plan and an extremely comprehensive insurance plan that has wellness included.
Need Pet Insurance?
FACT: Pet insurance pays up to 90% of vet bills when your pet is sick or injured!
Nationwide vs Figo Pet Insurance – Coverage Compared
Figo and Nationwide both offer very comprehensive coverage while Nationwide offers wellness coverage in all their plans.
Figo has three different coverage plans.
The lower tiered plan offers excellent coverage considering the cost. It only covers illnesses and accidents, but also coverage for medical prescriptions, some alternative therapy, behavioral therapy, and even the fees for the exams.
The two higher-tiered plans include lost pet rewards, holiday, or coverage if you have to cancel a trip and even the marketing to find the lost pet. If your pet has any congenital or hereditary conditions that have been clear for a year, Figo will cover it.
And they waive the deductible if your pet gets in a severe accident and needs life-saving care.
The exam fees for vet visits are covered for non-routine care exams up to $50. We like this addition as it can save money if your pet needs to see the vet many times a specific condition or illness.
After six months, hip dysplasia and knee conditions will be covered if it is not a pre-condition.  Nationwide does the same but only in their highest tiered plan.
Nationwide offers full wellness coverage in all of their plans.  You can choose the full Wellness benefits if you enroll in their Whole Pet plan or purchase wellness as a stand-alone wellness plan.
Related: 10 Things You Must Know Before You Buy Pet Insurance
Their Whole Pet with Wellness coverage option is very comprehensive and offers not only illness and accident coverage, but also the following:  annual physical exams, flea and heartworm prevention, and some vaccinations. Hip dysplasia coverage is even included in this plan.
Their Major Medical plan is similar to Figo's standard illness and accident coverage. Your pet will be covered for cancer treatments, hereditary ailments, chronic illnesses, but not wellness visits.  You have the option of buying wellness with Nationwide's Major Medical coverage option or just on its own.
How this plan works is that each accident or injury has a maximum payout per year. While this seems like a good option, if your dog has a serious injury or illness, it's easy to hit the maximum quickly.
Their Pet Wellness Plan is similar to most preventative care options with coverage of wellness care exams and tests being covered as well as flea control, heartworm, vaccinations, and even microchipping your pet.

Nationwide Pet Insurance vs Figo – Benefit Limits Brokedown
When looking at benefit limits, Figo and Nationwide only offer unlimited benefits under their more expensive plan. Figo does not use a benefit schedule model while Nationwide offers that option if that is important to you:
Figo's plans break down as follows:
Their Essential plan has a $10,000 claim limit annually for illnesses and accidents.
Their Preferred plan has a $14,000 annual claim limit but also includes lost pet reward, boarding fees (for emergencies) and reimbursement if your dog strays or is stolen.
Their Ultimate plan offers unlimited benefits and covers the same things as the Preferred plan, but also vacation cancellation coverage and if your pet dies unexpectedly, you are reimbursed for the cost.
Nationwide's plans are all on a schedule of benefits with specific limits of per-annual maximums.
The lower level plans have a specific dollar limit that allotted to specific services and conditions according to their benefit schedule.  This can be very limiting and not our favorite type of plan.
Nationwide's Whole Pet with Wellness plan has an unlimited benefit option.
Deductibles Compared
Figo works on an annual deductible and Nationwide gives you an option of either annual or per-incident, but Figo has more options to choose from making it preferable:
Figo has annual deductible choices ranging from $50 to $500.  If your pet needs life-saving treatment, Figo will waive the deductible.
Nationwide only offers deductibles of $100, $250 or $500 with their Whole Pet with Wellness plan.  This works as an annual deductible.
Nationwide's works on a per-incident deductible for each claim you file that is new condition.

Real Cost Savings from Healthy Paws Clients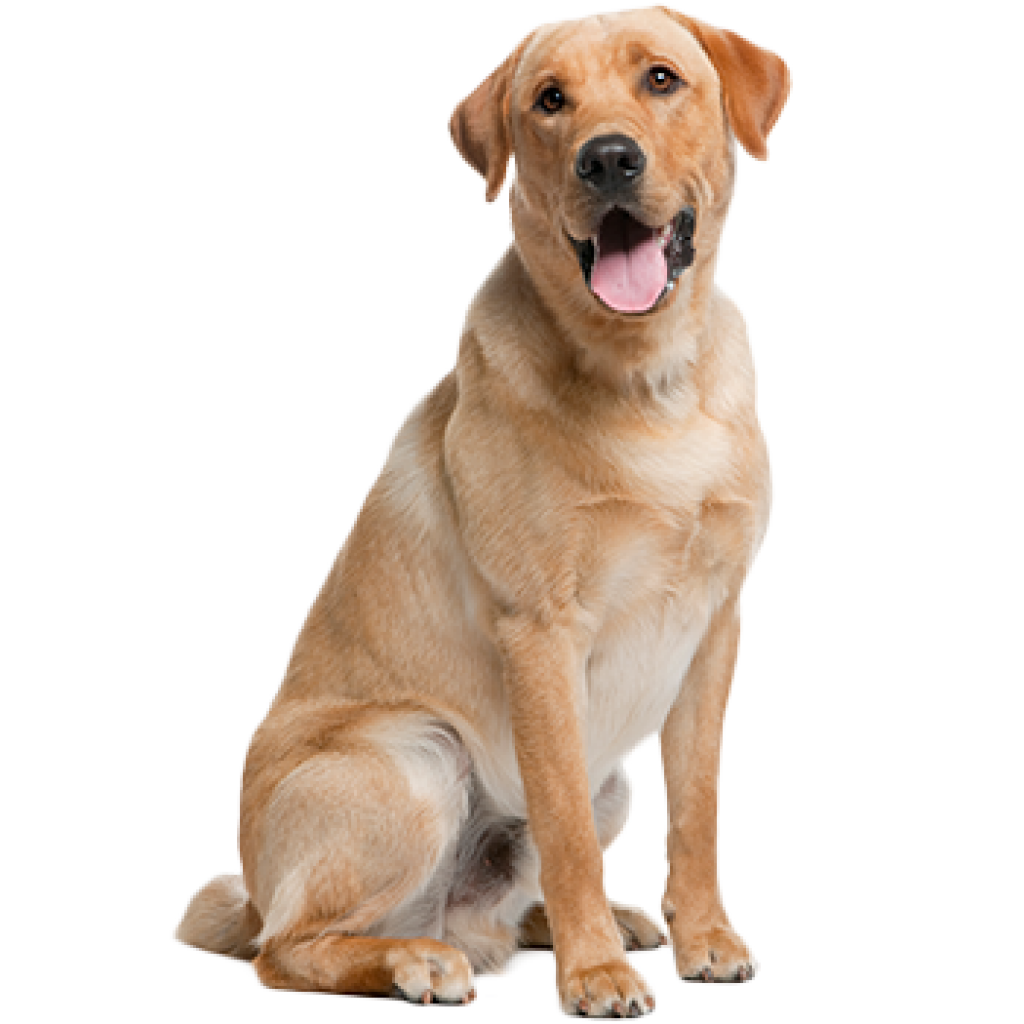 Samson
Healthy Paws saved his parents
$4,310
The playful pup Samson tore his ACL in a lively game of fetch. After surgery and rehabilitation, Samson is back to being active and never turns down a game of fetch!
Reimbursement Compared
Figo offers more choices of reimbursement levels than Nationwide does making it preferable.
Figo has four different reimbursement options ranging from 70% to 100%. We don't know of any other provider that offers a 100% reimbursement choice.  Reimbursement is paid on the vet invoice.
The higher the reimbursement level, the lower your monthly premium rate.
Nationwide's most expensive plan has one reimbursement of 90%.
Their lower coverage plans reimburse on a schedule of benefits with limits for each illness or condition.  This can be very limiting for pets with chronic illness or specific medical diseases like diabetes.
Pricing Differences Between Nationwide Pet Insurance vs Figo (Sample Quotes)
Figo and Nationwide, while both are offering extra coverage, are on the pricier side but Nationwide even more so
Figo's pricing depends on your dog or cat's age, the reimbursement level you choose, deductible, and plans.
The average monthly premium range for dogs is $39 to $49 monthly. Cats range from $25 to $35 per month.
Discounts are available if you have more than one pet, some corporate plans, veterans, and students.
Nationwide's Whole Pet plan is expensive even though it does offer great coverage.
Nationwide's Whole Pet plans start at $59 a month for dogs and $31 to insure your cats.
Nationwide's Major Medical coverage plan averages $33 a month for dogs and $19 to insure your cats.
If you are enrolled in Nationwide's home or renter insurance policies, pet owners can get a 5% discount on all plans.  A 5% discount rate is also included if you enroll more than one pet.
Sample Quotes For Figo Pet Insurance vs Nationwide
All of these quotes when possible used the following factors in calculating the estimated pet insurance premium cost for your dog in 2021. 
When possible the data we entered for these prices was as follows; a female, puppy under the age of 12 months, with unlimited coverage (or max offered when unlimited not an option), a $500 deductible, and 70% reimbursement. We did not include the wellness checkup add-on when available. 
Keep in mind that insurance rates are ever-changing and what seems like minor changes such as, your zip code or breed can actually make a major impact on the cost of pet insurance. 
These Pet Insurance Company Price charts are a good tool, not a guarantee of rates, do your own research before you buy. 
*PetFirst first monthly payment has an additional $10-$15 startup fee, the number in this chart is the monthly cost after paying the first-month extra charge.
**Trupanion only offers 90% reimbursement, all other companies' sample quotes are based on a 70% reimbursement policy which is why Trupanion may appear to cost more. 
Nationwide Pet Insurance vs Figo – Small Mixed Breed Costs Compared
| Company | Monthly Premium |
| --- | --- |
| Figo Pet Insurance | $25.23 |
| Nationwide Pet Insurance | $52.73 |
Medium Crossbred Dogs Price Differences For Figo Pet Insurance vs Nationwide
| Company | Monthly Premium |
| --- | --- |
| Figo Pet Insurance | $28.20 |
| Nationwide Pet Insurance | $52.73 |
Comparison Of Cost For Large Mixed Breed Dogs – Nationwide vs Figo
| Company | Monthly Premium |
| --- | --- |
| Figo Pet Insurance | $31.17 |
| Nationwide Pet Insurance | $66.71 |
Labrador Retriever Costs Figo Insurance vs Nationwide Insurance
| Company | Monthly Premium |
| --- | --- |
| Figo Pet Insurance | $39.88 |
| Nationwide Pet Insurance | $77.47 |
German Shepherd Costs Figo vs Nationwide
| Company | Monthly Premium |
| --- | --- |
| Figo Pet Insurance | $45.47 |
| Nationwide Pet Insurance | $77.47 |

Poodle Costs Nationwide Insurance vs Figo Pet Insurance
| Company | Monthly Premium |
| --- | --- |
| Figo Pet Insurance | $38.85 |
| Nationwide Pet Insurance | $77.47 |
Beagle Costs Nationwide Pet Insurance vs Figo
| Company | Monthly Premium |
| --- | --- |
| Figo Pet Insurance | $38.76 |
| Nationwide Pet Insurance | $77.47 |
Dachshund Costs Nationwide vs Figo Insurance
| Company | Monthly Premium |
| --- | --- |
| Figo Pet Insurance | $27.63 |
| Nationwide Pet Insurance | $77.47 |
Nationwide vs Figo isn't much of a comparison if you only compare the differences in costs between the two. By comparison, Figo vs Nationwide is not even close, sometimes Figo pet insurance is 2-3 times less expensive. 
Claims and Service Differences
Figo is known for fast claim processing, while Nationwide can take up to 30 days.  Figo has better customer service reviews than Nationwide while both have an A + rating with the BBB.
Figo's claims are paperless and easily uploaded via their mobile app.  They generally will pay claims within 10 days. With direct deposit, your claim will be refunded within 3 days!
Their tech-savvy Pet Cloud is a way for their customers to file each claim, upload invoices, your pet's medical history, and even contact customer service.  Figo's cloud allows you to join a pet community (virtually) to find pet events, dog parks, even appointment reminders. They are focused on being a tech-friendly pet insurance provider.
Nationwide claims are usually reimbursed within 30 days.  Their claim process can be tracked via your phone in real time.
Real Cost Savings from Healthy Paws Clients
Artemis
Healthy Paws saved his parents
$2,194
Artemis had a severe ear infection and needed to visit both the regular vet and a specialist, multiple times. After medication and a few follow-up visits, she recovered well and is now doing great!
Waiting Periods and Enrollment Nationwide Pet Insurance vs Figo
Figo and Nationwide both offer coverage starting at six weeks old, while Nationwide will only allow pets up to 10 years old while Figo allows pets up to 14 years:
You can enroll your dog or cat with Figo starting at 6 weeks old and up to 14 years of age.
Figo's waiting period for injuries is typically 5 days while illnesses are covered after 14 days.
Patella issues and cruciate ligament ailments are covered after 6 months.
Figo would waive the waiting period of 5 days for accidents and 14 days for illness if you bought your coverage with their Humane Society or Veterinary partnerships while having your pet examined 48 hours before enrolling.
Nationwide also allows you to enroll your pet starting at 6 weeks.  But, Nationwide will not let you enroll any pet over 10 years old. However, if your pet is already 10, and you have been an active member, your pet will have coverage for the rest of his or her life.
Waiting periods for illness and accidents with Nationwide are 14 days, and their wellness begins 24 hours after enrollment.
Nationwide also offers their own 24/7 pet hotline for any question you have for your pet.
Summing It Up
Both Figo and Nationwide offer excellent policies, but Nationwide's tend to be more expensive than others.
Give them a call and find out for yourself if Figo or Nationwide is the right fit.   If you would like to get quotes, check out our list of some other excellent pet insurance companies and more pet insurance comparisons.
Pet Insurance Companies Vs Compared
You may find helpful one of our other Best Pet Insurance Reviews which include over 35 top insurers compared with cheap and affordable pet insurance and discounted mixed breed pet insurance.