When looking for pet insurance for your dog or cat, it can be a bit confusing to start with so many pet insurance companies out there.
It's always recommended to check with at least a few pet insurance companies before making a choice.
Healthy Paws and Pets Best are both excellent companies but do have their difference in coverage and benefits when compared.
Comparing Pets Best & Healthy Paws
Click on the links below to quickly navigate this comparison of Pets Best and Healthy Paws Pet Insurance or continue reading below:
Healthy Paws Overview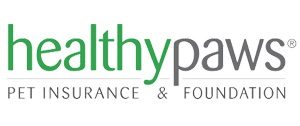 Healthy Paws is among the best pet insurance providers companies and a popular choice among veterinarians.  All their policies have no limit as to how much they will reimburse you annually. They have a waiting period of only 15 days for injury and illness coverage.
They offer very comprehensive coverage with unlimited benefits which are provided in all of their plans.  Healthy Paws has a rating of an A+.
Pets Best Overview
Pets Best offers is one of the top pet insurance companies when looking for insurance plans that cover the wellness of your pet.  They offer two wellness packages that cover routine care and treatment.
Pets Best also offers standard coverage including exams, medical prescriptions, and alternative treatment. Pets Best has no age restrictions and will cover cats and dogs regardless of how old they are.
Pets Best only offers unlimited benefits in their most expensive plans.  All of the other plans have benefit limits of up to $5,000.
Healthy Paws Coverage Explained
Healthy Paws has plans for both dogs and cats with excellent comprehensive coverage plans available in the industry with no limits on their coverage payouts.
Their plans will cover all illnesses and accidents without any restrictions for genetic or hereditary conditions which even includes cancer.
Healthy Paws also covers hospital visits, all types of surgeries and last-minute emergency care.  Their plans have reimbursement levels that can go up to 90% of the actual medical bill.
Healthy Paws has no limit what they will reimburse you each year which is helpful if your dog or cat gets injured or needs serious treatment.  There is a waiting period of 15 days before coverage can begin injuries and illnesses.
Healthy Paws plans are one of the few that offer unlimited and even lifetime benefits with no caps.
Medical Conditions Covered:
All Accidental and Illnesses
Chronic Conditions
Hereditary Conditions
Dental that is Accident Related
Medical Treatments Covered:
All Testing
Emergency Care
Medications
Specialist Care
Hospital Visits
Healthy Paws also covers the treatment for hip dysplasia as long as the condition was not pre-existing and the pets are less than six years old.
Pets Best Coverage Explained
Pets Best has three different coverage options.
The company's 3 plans which are called Essential, Plus, and Elite cover the following conditions:
All Accidents
Emergency Hospital Care
Hereditary/Congenital Conditions (not pre-existing).
All Illnesses
Prescription medication coverage is also included in all plans
Two wellness plans, if of interest, can be an addition to any of the standard policies that cover procedures like neutering or spaying, bug bites, vaccines, and other routine procedures.
Their Elite plan goes one step further to include alternative therapy options.
The Accident Only plan covers most accidents and includes broken bones, swallowing something accidentally, insect or snake bites and many other accident-related incidents.
The plans which include hereditary and congenital issues will have a higher premium.
The Accident Only plan will not cover any type of illness or medical condition.
Healthy Paws does not offer a wellness plan but will cover all accidents under their standard policies. And there are no limits on any their plans: no per-incident, annual or lifetime caps on payouts.
Medical Conditions Covered:
All accidents and illness
Congenital & Hereditary
Chronic Conditions
Dental that is Accidental
Medical Treatments Covered:
All Diagnostic Tests
Hospital Visits
Specialty Treatment
Prescription Medications
Alternative Therapy Treatment
Benefit Limits
Healthy Paws is unique in that it offers all its policies with unlimited benefits plans and even in their most basic plan.
Benefit Limits Pet Insurance Comparison
Healthy Paws is one of the few insurers that offer policies with no limits or caps, including annual, lifetime, or per incident caps. With Healthy Paws, the unlimited benefit option is included in their standard plan which is an excellent option.
As mentioned above, if your dog gets in an accident and needs to see your vet multiple times, there isn't a cap or limit level of money spent or visits.
As long as the treatment is for something that is not pre-existing, they will pay the medical bill incurred at the chosen reimbursement level.
This can be very helpful if you have a very large medical bill or if your dog or cat becomes ill.
Pets Best offers their unlimited benefit option in just the Elite plan. The other plans have a limit of $5,000 annually which can be hit with one hospital treatment or emergency care.
Deductibles Healthy Paws Vs Pets Best
Healthy Paws has an annual deductible which is paid on your first bill and only one time.  You have a choice of deductible and if you choose a lower deductible, the premium will range higher.
You can choose any of their deductibles:
Pets Best does offer more deductible choices from $50 to their highest of $1,000.
$50 is one of the lowest deductible options among the top insurance companies.
If you opt for a higher deductible, the price each month will be less but your portion of the vet bill will then be a bit higher.
And with a lower deductible, you pay more each month and less on the vet bill.
The wellness plans can be a nice addition if routine visits are important to you and there is no deductible.
Reimbursement Comparison
Healthy Paws allow you to choose a reimbursement of 70% to 90%.  They pay you back on your medical bill minus the deductible.
Similar to how deductibles work, the higher choice of premium, the more reimbursement you will get each claim.
Pets Best has a similar reimbursement option oft 70% to 90%.
If you want to be reimbursed more for each claim, choose the higher premium rate.
Pricing of Healthy Paws Vs Pets Best
Pricing is always a big factor in anything we purchase including pet insurance for our dogs and cats.
Pets Best's lower level plans are within range of most pet insurance company while their Elite plan tends to run higher than the other providers.
The Elite plan will cost up to $75 each month.  The minimum cost of a wellness plan is another $16 per month.
Dog insurance plans will start at $29 and up, while cat insurance plans will start around $16 each month.
Accident plans are very inexpensive at about $10 each month if you are on a tight budget and want just a little coverage.
Cats can be covered with these plans for approximately $7 every month and dogs for about $10.
5 % discounts are available for those in the military and for more than one pet.
The monthly premium rate is around $30 for dog insurance $16 for cat insurance.
Healthy Paws has extremely fair prices considering their plans don't have benefit limits.
There discounts for the lifetime of your pet of 10% for membership in these groups:
Volunteers in Animal Welfare
AAA members
AARP members
Costco and even some military members
Employer-sponsored plans receiver a 15 % discount.
Dog insurance starts at $33 and cat insurance at $17.
Waiting Periods and Enrollment
Healthy Paws pets can be enrolled is at 2 months old with older pets only being able to be enrolled at 13.
Healthy Paws waiting periods are the following:
15 days all illnesses and accident
12 months for coverage for hip dysplasia
Healthy Paws has a 15 day waiting period for accidents and illnesses. The waiting period for hip dysplasia is 12 months.
Accident coverage begins 5 days after enrollment, but there is a 15 day waiting period for illnesses. Medical records are not required for enrollment.
Pets Best is unique in allowing dogs and cats to enroll at all ages of their life and this even includes when you extend your policies each year.
Their waiting period is typical of most with an illness covered after 14 days and accidents covered after 3 days. Wellness plans can begin 24 hours after enrollment while there is a waiting period of about 6 months for cruciate, hip or patella issues.
Kittens and puppies may be enrolled at around 7 weeks old and with no extra fees to sign up, your pets are covered right away.
Customer Service and Claims Pets Best Vs. Healthy Paws
Healthy Paws reimburses is claims quickly and efficiently.
Their customer support is available Monday through Sunday (but not after hours). Claims are generally processed within a few days.
Pets Best has very quick and easy claims processing.  They usually pay within 5 days. And policyholders can make the claim process the much faster via their online app.
You can also have your account set up to include direct deposit or just to have them pay your vet directly.
Pets Best also has a veterinary helpline that is offered at any time, 24/7 through their whiskerDocs®.
WhiskerDocs can answer your questions about your pets and are actual vet experts who you can contact through email, phone or even chat to address your concerns.
Petplan also offers their option of the 24/7 helpline for pet questions.
Final Thoughts on Healthy Paws vs. Pets Best
Healthy Paws and Pets Best both have excellent plans at reasonable prices. If you are looking for a wellness plan, then Pets Best may be the better choice.
But, if you want standard pet insurance that will pay for all accidents and illness, Healthy Paws is the one for you.
There are other excellent companies to include in your comparison shopping and can be found in our top 10 Best Insurance Providers.