PetPremium and Nationwide pet insurance are top pet insurance companies with well-rounded coverage.
Both PetPremium and Nationwide offer wellness plans, are competitively priced and have a solid backing.
We did a side-by-side comparison to see exactly how they fare against each other.
Need Pet Insurance?
FACT: Pet insurance pays up to 90% of vet bills when your pet is sick or injured!
Nationwide vs. PetPremium Pet Insurance Plans Compared
PetPremium is a relative newcomer to the pet insurance industry. They offer very comprehensive pet insurance that is competitively priced.
Policyholders are generally happy with Pet Premium with a 97 % customer satisfaction rate.
Nationwide, a Fortune 100 company, has pet insurance for dogs, cats, and all exotic animals.
With strong financial backing, Nationwide offers a very comprehensive plan and even a wellness plan that can be purchased on its own.
PetPremium Coverage
PetPremium and Nationwide both offer comprehensive coverage and wellness plans.
With both providers, in order to get full accident and illness coverage, you will need to choose the upper-tiered plans. Nationwide's Whole Wellness with Pet which is extremely comprehensive as it even includes wellness, but you will pay for the added coverage.
Related: 10 Things You Must Know Before You Buy Pet Insurance
Pet Premium has two different coverage plans:
Accident-Only Coverage
With accident-only coverage, you will get reimbursed for only accidents and the treatment associated with it.  While the premiums are lower, you are not reimbursed for any illness and therefore this plan can be limiting.
Total Coverage
The total coverage plan covers all accidents and illnesses.  This is similar to most standard pet insurance policies but charges a higher premium.
PetPremium two wellness plans:
PetPremium offers two optional wellness plans that can be added to your pet insurance policy for an additional fee:
The Basic Plan
You get reimbursed up to $250 for specific services (for $9.95 a month). Under this plan, you can get rabies vaccinations, deworming and vet exam coverage with a specific amount back for each service.
The Prime Plan
You get reimbursed up to $500 for more services (for $24.95 a month). Under this plan, you get reimbursed more for each service and it adds services to the basic plan such as flea vaccinations and more money towards dental cleaning.
Real Cost Savings from Healthy Paws Clients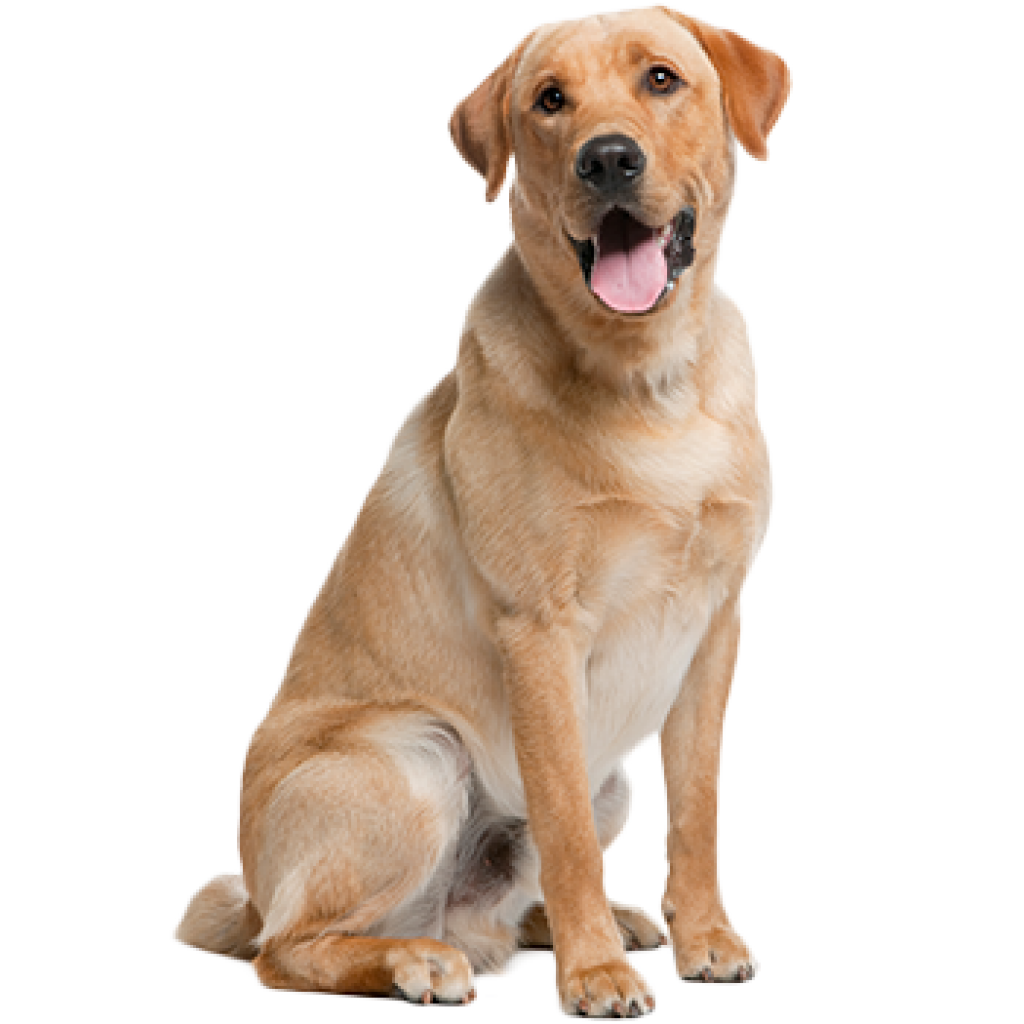 Samson
Healthy Paws saved his parents
$4,310
Samson tore his ACL in a lively game of fetch. After surgery and rehab, Samson is back to his playful self and never turns down a game of fetch!
Nationwide Coverage
Nationwide has two different coverage plans:
The Major Medical Plan
Their Major Medical plan is similar to most standard illness and accident coverage policies.  Your pet will have coverage for diabetes, chronic illness, and hereditary issues. You can add wellness to this plan if interested.
With this plan, however, you don't have a limit or cap on each incident or occurrence.  For instance, if your dog has diabetes, you pay a deductible for that illness.
And if your dog gets injured, you pay another deductible.
It can get expensive and limits on coverage.
The Whole Pet with Wellness Plan
The Whole Pet Plan is really comprehensive as it has all accident and injury coverage as well as preventative care offers like annual physicals, vaccinations, and even heartworm prevention.
Hip dysplasia is also covered under this plan and while it's very comprehensive, it can get pricey.
Their Pet Wellness Plan is similar to PetPremium's with all an allowance of all routine care and procedures.  This can be added to the Major Medical plan.
Nationwide also offers pet insurance plans for exotic pets from all birds to even hamsters.
This coverage is similar to an accident and illness policy to cover any unexpected injuries or sickness that could occur in your exotic pet.
PetPremium and Nationwide Benefit Limits Compared
When comparing benefit limits, PetPremium and Nationwide only offer unlimited benefits under their most expensive plan.  Both also offer only per-incident limits in the lower tied plans.
PetPremium does allow you to choose from many different benefit limits from $2,500 to unlimited.
These annual limits are only offered in PetPremium's Accident Only and Total plans.
They have lower-tiered plans with per-incident limits for each injury or accident.
As with all benefit limits, if you want a lower premium, choose the lower benefit level options.
Nationwide is very similar to PetPremium in offering a cap on incidents or injuries in their lower-priced plans.
How this works is each incident or accident, there is a cap on how much they payout.  If you have a dog that gets an ear infection and then a paw injury, you will have a dollar limit on how much can be spent.
Clearly, this is not as ideal as you could reach the maximum levels quickly.
Only Nationwide's Whole Pet with Wellness plan offers no cap or unlimited benefits for all illness and injuries.
There are other pet insurance providers, like Healthy Paws, that offers unlimited benefits in all of their plans.
Real Cost Savings from Healthy Paws Clients
Artemis
Healthy Paws saved his parents
$2,194
Artemis had a severe ear infection and needed to visit both the regular vet and a specialist, multiple times. After medication and a few follow-up visits, she recovered well and is now doing great!
Nationwide vs PetPremium Deductibles Compared
Bot PetPremium and Nationwide work on an annual deductible model which means you have to only meet the deductible once each year. PetPremium gives you a few more choices than Nationwide.
PetPremium offers annual deductibles from $100 to $250.
Nationwide only offers one annual deductible option of $100 in the Major Medical and Whole Pet with Wellness Plans.  While this is a low and inexpensive deductible, it's preferable to have options.
For instance, Embrace offers many choices of deductibles which can help lower premium rates.
Reimbursement Compared
PetPremium offers a few reimbursement choices while Nationwide only offers one and some are per-per-incident.
PetPremium works on an actual cost reimbursement model which is our preferred choice and has options from 70% to 90%.
With PetPremium's wellness plans, you are reimbursed a certain allowance towards the specific routine procedures.
Nationwide's Whole Pet with Wellness Plan has one reimbursement choice of 90%.
With Nationwide's lower-priced plans, they are reimbursed on a benefit schedule which can be limiting.
Pricing PetPremium vs Nationwide Compared
PetPremium's pricing is much more reasonable than Nationwide's, especially in the more basic plans.
PetPremium is really on the lower end of pricing for their basic policies.  The higher-end policies, however, are more in line with other pet insurance providers.
The starting monthly premium rates are as follows: $15 for dogs and $11 for cats.
If you enroll more than one pet or pay the entire year upfront, you can get a discount of 10%.
The average monthly premiums for dogs is $13 and for cats is $10.
The preventative care pricing is a monthly rate of $9.95 for the basic plan and $24.95 for the Prime Plan.
Nationwide's plans are more comprehensive and more expensive.
Their Major Medical monthly premium rates are as follows: $32 for dogs and $19 for cats.
Their Whole Pet Plans' monthly premium rates are expensive: $59 for dogs and $31 for cats!  But, it does include wellness, so there is that.
5 % discounts are available if you have another home or renter insurance policy with Nationwide and if you enroll more than one cat or dog.
Claims and Service Compared
Both PetPremium and Nationwide have similar claims process.
Both Pet Premium and Nationwide will reimburse you on the actual vet bill within 30 days.
PetPremium is a little antiquated as you can't pay a claim directly on-line or be reimbursed via direct deposit.
Most of the providers have a mobile app from which you can fill out claims, pay a direct deposit and do all from the phone. Figo is one of the more tech-savvy providers.
Waiting Periods and Enrollment Compared
Both PetPremium and Nationwide have similar enrollment and waiting period, although PetPremium allows older animals.
With PetPremium, you can enroll your puppies or kittens at 8 weeks old and the upper age limit is 12 for dogs and 14 for cats.
The Accident Only Policy allows pets of any age (which is typical of these plans)
The waiting period for accidents and illnesses are 14 days and a year for ligament issues.
With Nationwide, you can enroll your puppies and kittens at 6 weeks old.  The upper age limit, however, is 10. But, if you enrolled your pet prior to his or her 10th birthday, you won't lose your coverage.
Nationwide similarly has a 14 day waiting period for accident and illness.
Nationwide does offer an around-the-clock pet helpline for any questions you might have about your pet.
With both PetPremium and Nationwide, their wellness plans start 24 hours after your policy begins.
Summing Up Nationwide vs. PetPremium
Both PetPremium and Nationwide do offer similar policies and wellness plans.  Both tend to make you reach for the higher premium plans to receive all the care necessary for your pet.
With PetPremium, if you just want basic, inexpensive coverage, then their lower-tiered plan is a good option.
You can find more information on their respective sites: PetPremium and Nationwide.
If you're looking for more comparisons, check out our Nationwide vs. Embrace comparison.
We do have other pet insurance providers who offer you more coverage for a better price in our top 10 pet insurance companies for 2020.   It's always good to get a few quotes before making a decision.
Other articles you may find helpful: 
Is Exotic Pet Insurance Necessary? 
The Best Pet Insurance By State 
Fun Facts, Dog FAQ's, And Unsolicited Dog Advice
5 Training Commands to Save Your Dog's Life
The Ultimate Guide to Safe Foods for Dogs
You may find helpful one of our other Best Pet Insurance Reviews which include over 35 top insurers compared with cheap and affordable pet insurance and discounted mixed breed pet insurance. 
Pet Insurance Companies Vs Compared
Figo vs. Nationwide Pet Insurance Compared
Pets Best vs. Pet Plan: Pet Insurance Compared
Petplan vs. PetFirst Pet Insurance Comparison
Healthy Paws vs. Embrace Pet Insurance
Petplan vs. Healthy Paws Pet Insurance Comparison
Healthy Paws vs. Nationwide Pet Insurance: Compare Plans & Prices
Trupanion vs. Healthy Paws | Pet Insurance Compared
Trupanion vs. Nationwide: Pet Insurance Compared
Embrace vs. Petplan Pet Insurance: Plans Compared
Nationwide vs. Embrace Pet Insurance
PetFirst vs. Healthy Paws Pet Insurance
Healthy Paws vs. Figo Pet Insurance Comparison