PetPremium Pet Insurance Reviews
Free Car Insurance Comparison
Compare Quotes From Top Companies and Save
Secured with SHA-256 Encryption
UPDATED: Jul 5, 2022
Pet Insurance U receives compensation from the third parties included on this site. This includes payment for clicks from our site to insurance providers' sites and quote requests generated. Our rankings and reviews are not affected by payments from the insurance companies. The compensation we receive allows the site to be free and regularly updated. Our goal is to review every pet insurance provider, but not all companies are listed on the site.
And many of the companies we review do not pay us anything. We simply rate, compare and review their plan because we feel it will be valuable to you. Our reviews are guaranteed to be unbiased, professional and advertising compensation does not influence rankings.
What's New In 2021 for PetPremium Pet Insurance
How Has COVID-19 Affected PetPremium Pet Insurance?
The COVID-19 pandemic made many pet owners wary of their animal's health and safety. A handful of animals worldwide were infected with COVID-19, so many people evaluated their pet insurance options in case their pet caught the illness. The pandemic caused the pet insurance industry to boom in 2020. While there are no official statistics, PetPremium's business likely expanded.
Enter your ZIP code below to view companies that have cheap pet insurance rates.
Secured with SHA-256 Encryption
New Products or Changes
PetPremium's website does not have an online form to apply for pet insurance. You can call them for a free quote, and they offer a 30-day money-back guarantee. They limit coverage for pets with pre-existing conditions, hereditary disorders, congenital anomalies, and chronic conditions. 
Despite many people not being able to afford pet insurance, they have not altered their prices or made their insurance more accessible in 2021. Nonetheless, PetPremium is one of the more affordable pet insurance options.
PetPremium Pet Insurance in the News
PetPremium appeared in a market projection suggesting that the pet insurance market would grow by 16% by 2028, and they listed PetPremium as one of the key players in the industry. It was also featured on a few lists that considered it a top budget-friendly pet insurance option, such as Benzinga and Consumer Affairs.
2021 Latest PetPremium Pet Insurance Reviews
The latest PetPremium Pet Insurance reviews consider this option ideal for pet owners who want accident-only coverage. They have above-average coverage, deductibles, reimbursements, limits, and claims options. PetPremium has strong customer service, but their annual limits can increase monthly costs.
PetPremium is a decent insurance option for cats and dogs. While they do not cover pre-existing conditions or most illnesses, they have wide-ranging accident coverage that makes it easy to process claims. You can upgrade to a pricier package to cover your pet's wellness exams, testing, vaccines, medications, and dentistry.
The Better Business Bureau does not accredit them, but they do have an A+ rating. PetPremium had one complaint in the last year, but it was resolved. Some customers felt unsatisfied with the amount that PetPremium covered during emergency surgery, but others found that the policies improved when they upgraded to higher-ranked options.
According to one customer, "Getting insurance is never easy, but PetPremium is as close as it gets to an easy process." However, another customer responded, "Pet Premium covered $2,000 less than their estimate. The staff and supervisors were not helpful.  The Company's name only gets it half right.  They do not care about your pets, just your premiums."
Consumer Affairs criticized their lack of online options but praised their refund policy, versatility, and deductible. They noted that they had comprehensive coverage, primarily when you consider their preventative care insurance options.
PetPremium is funded by Hartville Pet Insurance Group, the same insurer that backs ASPCA Pet Insurance.
Although PetPremium ranked last in our pet insurance reviews, the newcomer beat out established providers like ASPCA and PetPartners.
PetPremium has become popular by providing an excellent customer experience.
According to customer survey data, 97% of PetPremium's customers said they would recommend them to a friend looking for pet insurance.
We scoured the web for reviews by real customers about PetPremium and found that the overall assessment of the newest pet insurance company was overwhelmingly positive.
Our reviewers also spoke with the executives at PetPremium and learned of their impressive lineup of free pet health resources like breeder reviews and personalized pet veterinary profiles.
These added benefits set PetPremium apart from the rest of the pet insurance pack and offer extra value to all PetPremium customers.
Table of Contents:
PetPremium vs Healthy Paws Costs
Need Pet Insurance?
FACT: Pet insurance pays up to 90% of vet bills when your pet is sick or injured!
Enter your ZIP code below to view companies that have cheap pet insurance rates.
Secured with SHA-256 Encryption
PetPremium Coverage
PetPremium offers two levels of coverage. The first is just for accidents and the second is for all accidents and illnesses and some listed treatments.
If you are considering a wellness plan, you can add that to your base plan as well.
Coverage with PetPremium is not offered in all states.
If you are only looking for some basic coverage, an Accident-only plan could work.  While only for accidents, it can help for any sudden emergencies that you might need help to cover.
This is a good plan to keep your premiums lower.
The Total coverage option, while having higher premiums, will cover all accidents and illnesses.
Most of the other companies we reviewed, however, offer accident and illness in their standard plans at a lower rate.
PetPremium's Wellness Plan
PetPremium offers two optional wellness plan: Basic Preventive Care or Prime Preventive Care.
The Wellness plans works as a stipend towards different treatments and procedures.
For example, with PetPremiums basic wellness plan, you can get as much as $40 for any preventative care vet visit.  And even a rabies vaccine is included with a $15 allowance.
The more expensive wellness plans give you more allowance towards each procedure.
This plan also includes a wider range of services such as tick prevention and dental cleaning.
Related: 10 Things You Must Know Before You Buy Pet Insurance
PetPremium's Other Conditions and Treatments
Similar to other pet insurance plans, PetPremium, under the Total Coverage plan includes the following:
Diagnostic testing
Hospitalization
Prescriptions
Emergency visits
Behavioral Care
Hereditary and congenital conditions that are not pre-disposed are covered only under the Total Coverage plan.
Enter your ZIP code below to view companies that have cheap pet insurance rates.
Secured with SHA-256 Encryption
PrePremium's Coverage of Alternative Care
A bonus of PetPremium is that both plans, Accidents Only and Total Coverage, offer alternative care choices.  
Alternative care includes less invasive procedures and works well with an older pet like hydrotherapy, chiropractic care, acupuncture and other specialized treatments.
Continuing Coverage Care Restrictions from PetPremium
A senior dog or cat might not have continued care options and lose their coverage. Dogs can not be more than twelve to enroll and cats can be up to 14 years old.
You can enroll an older dog or cat under the Accidents Only policy. If you are already enrolled then there is no age limit.
Benefit Limits of PetPremium Pet Insurance
PetPremium offers many different benefit limits.  Some of your options are the following: $2,500, $3,000, $4,000, $5,000, $7,000, $10,000, $15,000, $20,000 to unlimited.
The above listed annual limits are only available in the Total Coverage plans and Accident-only plans.
PetPremium's lower level plans have benefit levels that are only a per-incident limit for each condition or accident that occurs.
Real Cost Savings from PetFirst Clients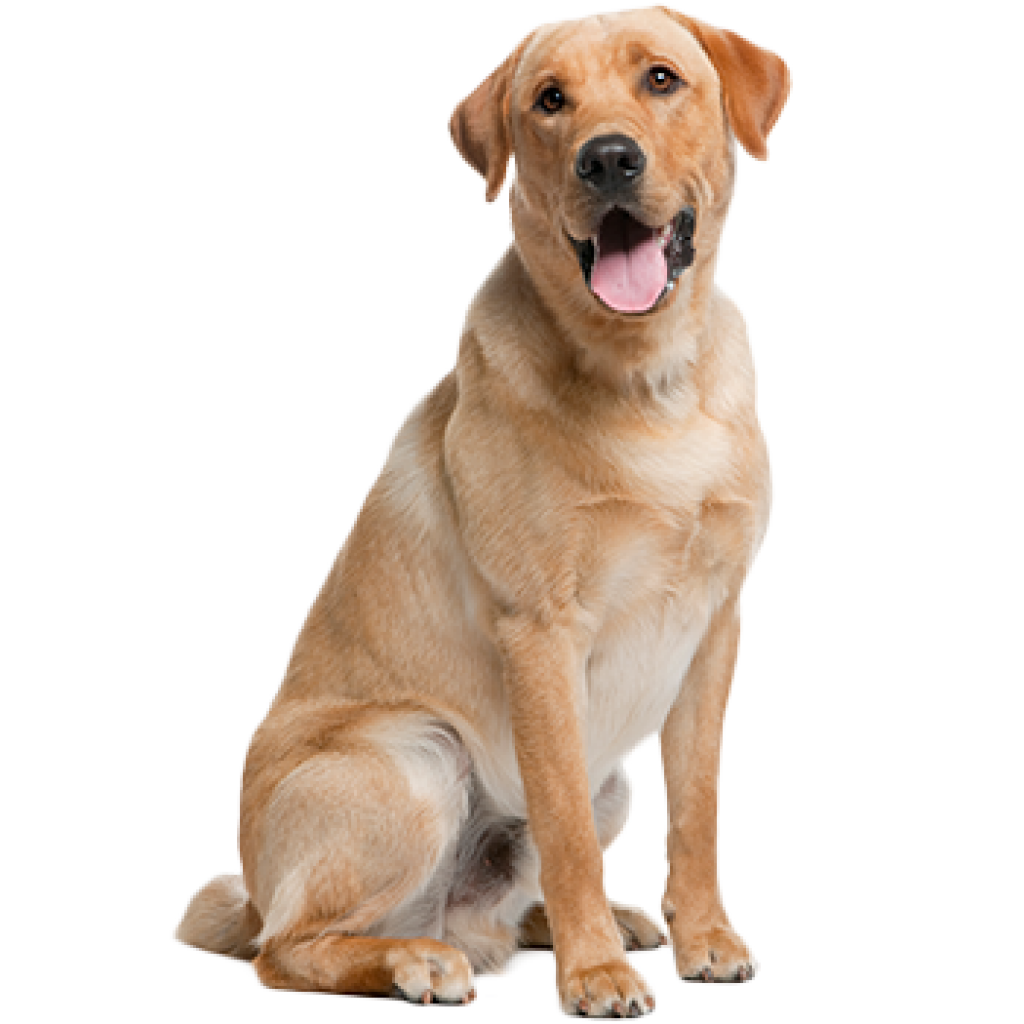 Luna
PetFirst saved his parents
$6,712
A happy energetic Luna one morning couldn't hold her food down. After months of multiple costly vet visits to specialists and an endoscopy, the problem was discovered and fixed. Luna put 22 pounds back on in no time and her parents were grateful for having PetFirst by their side to pay the bills.
Enter your ZIP code below to view companies that have cheap pet insurance rates.
Secured with SHA-256 Encryption
PetPremium Reimbursement Method
Both Accidents-Only Coverage and Total Coverage offer:
For accident-only plans, you will get reimbursed for just accidents according to the level you chose.
The two wellness plans: Basic Preventive Care or Prime Preventive Care, you will get reimbursed up to a scheduled annual amount for specific preventive care treatments.  You don't have to meet a deductible.
Both PetPremium plans reimburse you on the specific veterinary bill which is always the preferred choice.
Deductible Types of PetPremium Health Insurance
PetPremium offers 3 different deductible choices:
If you want a lower premium, you will need to choose a higher deductible.
These choices are acceptable, however, some of the other pet insurance companies that we reviewed gives you a bigger range to choose from like Embrace.
They do offer an annual deductible which is always our preferred method as you only have to hit the deductible once to be reimbursed for treatment.
What Is The Cost Of PetPremium?
PetPremium is the least expensive of all the other companies we have reviewed but only in the lower level plans.
The average monthly premiums for dogs is $13 and for cats is $10.
The price of their wellness plans range from $9.95 a month for the basic plan and $24.95 each month for the higher end wellness plan.
You can get a 10% discount is you enroll multiple pets.  And there is also a discount if you pay annually.
Enter your ZIP code below to view companies that have cheap pet insurance rates.
Secured with SHA-256 Encryption
PetPremium Pet Insurance vs Healthy Paws Costs Compared
PetPremium has great rates for young mixed breed dogs and cats compared to Healthy Paws. 
Nationwide vs. PetPremium Pet Insurance
PetPremium Claims Process
The claims process is fairly straightforward.
You can just go to their site and get the form there.  Fill it out and either mail it back, fax it or email it.
They will usually reimburse you within 30 days.
Once you have submitted your claim, you can track the status of your claim online 24/7 at PetPremium's Member Center.
Unlike some of our top companies, PetPremium does not have a mobile app or an option to use direct deposit.
Enrollment & Waiting Periods of PetPremium
Cats and dogs must be 8 weeks old to enroll in PetPremium with the oldest cat allowed to enroll at 14 years old while dogs cannot be older than 12.
There is the typical 12 month waiting period for knee or ligament issues and a 14 day waiting period for any illness.
Enter your ZIP code below to view companies that have cheap pet insurance rates.
Secured with SHA-256 Encryption
PetPremium Reviews from Customers
"Didn't Deny my Corgi"
Unlike other pet insurance plans, PetPremium did not deny me because of my Corgi's age. Enrolling was quick and easy and I'm at ease knowing my dog is protected if anything were to happen to her.
[star rating="5″]
Pet Parent of a Corgi
Baltimore, MD
PetPremium Facts
97% customer retention rate
Month-to-month contracts
Enter your ZIP code below to view companies that have cheap pet insurance rates.
Secured with SHA-256 Encryption
PetPremium FAQ
How soon is my coverage effective?
Accident coverage is effective immediately. Illness coverage takes 30 days to become active.
Can I choose my own veterinarian?
Yes, you can choose any licensed veterinarian in the United States or Canada.
Are there any limitations on coverage?
Are there any limitations on coverage?
Similar to most pet insurance companies, you pet will not be covered for any pre-existing illness, disease, or injury.
How does PetPremium compare to the other pet insurance companies?
If you want to see how PetPremium compares to the other pet insurance companies we reviewed, take a look at our pet insurance comparison chart that shows all the companies and how they compare.
Does PetPremium offer any discounts?
Yes, if you pay annually you will not pay the monthly installment fee. And you also get a 10% discount if you enroll multiple pets.
Are PetPremium's reimbursements based on the actual vet bill?
You are reimbursed based on the actual total of the vet bill under the Total Care Plan.
How long does it take to get my reimbursement check?
Reimbursements are easy with PetPremium. Simply download and complete the one-page claim form, email it back, and your claim will be paid within 30 days.
How can you contact PetPremium?
PetPremium is available from 8am-9pm EST from Monday-Friday, and 9am-5pm EST on Saturday's.
You can call them at: 1-800-935-7280.
PetPremium Offers Low Cost Pet Insurance
The highest-rated new pet insurance company.
Overall Satisfaction Rating [star rating="3.5″] 3.5 / 5
97% of customers said they would recommend PetPremium to a friend!
Have your questions ready and go to their site, PetPremium and see if they are the right insurance company for you and your pet!
Other articles you may find helpful: 
Is Exotic Pet Insurance Necessary? 
The Best Pet Insurance By State 
Fun Facts, Dog FAQ, And Unsolicited Dog Advice
5 Training Commands to Save Your Dog's Life
The Ultimate Guide to Safe Foods for Dogs
You may find helpful one of our other Best Pet Insurance Reviews which include over 35 top insurers compared with cheap and affordable pet insurance and discounted mixed breed pet insurance. 
Enter your ZIP code below to view companies that have cheap pet insurance rates.
Secured with SHA-256 Encryption
We are a free online resource for anyone interested in learning more about pet insurance. Our goal is to be an objective, third-party resource for everything pet insurance related. We update our site regularly, and all content is reviewed by pet insurance experts.