Our team researched ASPCA coverage, cost, and customer satisfaction scores:
Better Business Bureau: B Consumer Grade
Trustpilot: 5 Stars Based on 1088 Reviews
Our Final Grade – B
The ASPCA is a U.S. non-profit organization with a mission to prevent cruelty to animals.
They began to offer pet insurance policies through Hartville Pet Insurance Group in 2006.
ASPCA policies are fully customizable and cover between 70% and 90% of vet bills.
Their most expensive plans also offer unlimited coverage.
ASPCA Highlights
Up to 90% reimbursement on vet bills
Options to customize
30-day money-back guarantee if no claims are covered
Annual deductible, not per incident
Multiple pet discount
How Does ASPCA Pet Health Insurance Work?
The ASPCA offers three different coverage options and what they call Complete Coverage.
#1 – Level One Plan
Their level one plan covers only accidents.
#2 – Level Two Plan
Their level two plan covers accidents and illnesses.
#3 – Level Three Plan
Their level three plan covers hereditary and congenital conditions, alternative therapies and even behavioral issues.
ASPCA also offers different wellness plans. Each provides a maximum annual reimbursement amount and are priced accordingly.
All ASPCA plans cover vet exams and prescriptions, among other things, and are very comprehensive.
Complete Coverage Plan
Their Complete Coverage features all the items included in ASPCA's most comprehensive plan, without incident caps or separate limits on hereditary and congenital conditions.
This coverage is only subject to an annual cap selected by the policyholder.
Complete Coverage includes the following:
Exams
Diagnostics
Treatments (including alternative therapies for):

Accidents
Illnesses
Cancer
Hereditary Conditions
Behavioral Issues
Dental Disease

Advanced Treatments (such as):

Surgery
Chemotherapy
Stem Cell Therapy
Acupuncture
You can add preventive care coverage or wellness plans to your plan for an additional monthly fee.
There are many options, which have a list of covered services that can include annual exams, vaccines, yearly dental cleanings, heartworm/flea prevention, and more.
You get reimbursed a set amount for each service.
The Complete Coverage plan also provides a benefit for hip dysplasia, which is subject to the annual deductible, annual limit, and reimbursement percentage of your choice.
This plan, however, requires a 14-day waiting period.
Real Cost Savings from Nationwide Clients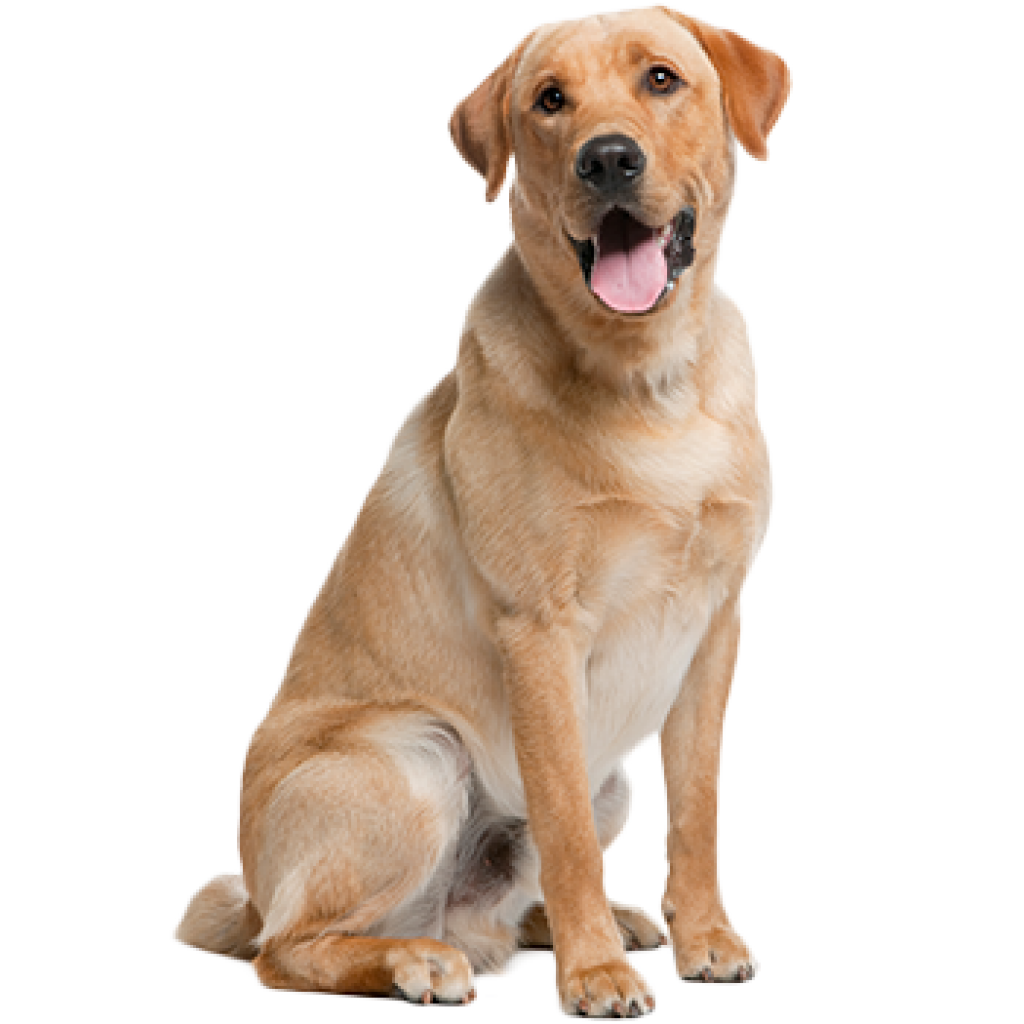 Senta
Nationwide insurance saved his parents
$6,609
Senta got a bone disease called hypertrophic osteodystrophy. Therapy and drug treatment cost $7,770. Senta is now back to his playful self.
ASPCA Hereditary and Congenital Conditions
Their Complete Coverage option covers genetic and congenital conditions. Congenital conditions start as birth defects (or in utero) that will sometimes show up later in your dog or cat's life.
Hip dysplasia, for example, is common among Labradors.
Certain breeds are predisposed to these types of conditions.
ASPCA Coverage Alternative Therapy
Alternative therapy has become increasingly popular these days particularly among older pets.
Their Complete Coverage option includes some treatments such as rehab, hydrotherapy, chiropractic coverage and more.
Behavioral Issues
Behavioral issues refer to anxiety-related issues or compulsive behavior. Even excessive licking or acting destructively is covered if you feel this is necessary for your dog or cat.
Chronic Conditions
These are conditions that need care over your pet's lifetime. Some examples are diabetes, allergies, hay fever, and other issues that need continual care. The Complete Coverage option will allow you to do that.
You can also choose accident-only coverage if you only want to get reimbursed for injuries. This can be very limiting but a good option for those pet owners who want pet insurance that just covers the basics.
Need Pet Insurance?
FACT: Pet insurance pays up to 90% of vet bills when your pet is sick or injured!
ASPCA Benefit Limits
ASPCA offers five annual limit options: $5,000, $10,000, $15,000, $20,000 or unlimited.
ASPCA's lower level plans have per-incident limits. Their Complete Coverage options give you the choice of benefit limits from $5,000 up to unlimited.
The Complete Coverage even includes hereditary and congenital condition with no cap on these either.
The lower level plans have different benefit limits depending on which plan you choose.
The level one play has a benefit limit of $2,500 and the benefit two plan has an annual limit of $3,000 per incident which can be very limiting if your dog or cat has a serious illness.
The Advanced Care plan imposes a limit of $5,000 for accidents and injuries and $5,000 for illnesses per incident.
There is also a $500 per incident and $1,250 lifetime limit on hereditary and congenital conditions.
Again, this can be limiting if your dog or cat has an illness, like diabetes or cancer that requires continual care.
There is no annual limit or deductible for preventive care coverage.
ASPCA's Reimbursement Method
You can choose your reimbursement percentage with three different options of 70%, 80%, or 90%.
If you select the recommended 90% option, you will get reimbursed 90% of all covered costs after you met your annual deductible.
They do have the option of paying your vet directly in most states which is a huge perk, so you are only out of pocket your deductible and copay.
ASPCA Deductible Levels
The ASPCA offers three different deductible levels of $100, $250, or $500. The lower the deductible, the lower the reimbursement rate.
The deductible is annual, so after you pay it once in the policy year, you are then reimbursed the entire bill minus the reimbursement level that you choose.
For example, if your dog or cat has a medical bill of $2,000 and you choose a $500 deductible and 90% reimbursement rate, you would pay the $500 deductible and then 10% off the balance or $150.
You would then be reimbursed $1,350. The next medical bill in the same policy year would be just 10% off the amount owed since you already met your deductible.
How Much Does ASPCA Pet Insurance Cost?
The ASPCA's pet insurance plan tends to be more expensive than the other pet insurance companies we reviewed.
Healthy Paws, for instance, is less expensive and offers more coverage and unlimited benefits for all their plans.
Similar to all pet insurance companies, the cost depends on the breed of your dog or cat, age and where you live.
And, of course, what plan, deductible, and reimbursement percentage that you choose.
If you decide to enroll in the preventative care coverage, it can be added to your plan for an additional $9.95 per month.
The average starting premium is $50 for dogs $21 for cats.
There is a discount if you enroll multiple pets.
Real Cost Savings from Nationwide Clients
Max
Nationwide insurance saved his parents
$6,432
Max had a urinary blockage that required surgery. After medication and a few follow-up visits, he recovered well and is now doing great!
How To File A Claim with ASPCA
The ASPCA allows you to download their claim form online.
You can send in your claim via email, snail mail or fax it, with any relevant invoice.
They offer payment via direct deposit, which speeds up the process. You can also track your claim online and review its status.
Claims are paid in an average of 8-9 days, or less and direct deposit is an option, and all claims must be submitted within 270 days from the date of service via the claims form of the company's mobile app.
ASPCA Enrollment and Waiting Periods
You can enroll your dog or cat for ASPCA's coverage at 8 weeks old, and they have no upper age limit for dogs and cats.
This is a definite plus of ASPCA to take on cats and dogs of any age.
ASPCA has no waiting period for accident coverage and illnesses have a 14-day waiting period.
There is a 14-day waiting period for anything related to ligament and knee conditions and hereditary and congenital conditions and includes hip dysplasia.
Similar to most pet insurance companies, ASPCA has a free-look period of 30 days which means that you have 30 days to decide whether you want to enroll with ASPCA.
Frequently Asked Questions and Answers
Does the Complete Coverage plan cover pre-existing conditions?
Similar to all pet insurance companies, ASPCA does not cover pre-existing conditions or an injury or illness that occurred before enrolling with them.
However, if an injury or illness has been cured and the pet is symptom-free and does not require treatment for 180 days, the condition will no longer be regarded as pre-existing.
ASPCA, similar to most pet insurance providers, does not cover elective procedures, like ear cropping and removing your pets' claws.
Are there any discounts available with ASPCA?
At this time, the only discount we found is if you enroll more than one pet with them.
Does ASPCA offer a wellness plan?
ASPCA offers what they call Preventive Care Coverage which covers vaccines, dental cleans, screenings and other procedures that are typically covered under a wellness plan.
This is an add-on to any of the coverage plans you choose to enroll in, and you pay an additional amount for it.
Does ASPCA have a maximum enrollment age?
No, ASPCA will cover dogs and cats of all ages.
You can enroll your pet starting at 8 weeks old.
Are there any customer complaints or bad reviews?
We found that there were some bad reviews and then, of course, complemented by those pet parents who love it.
But, our other top providers have had mostly positive reviews.
If you want more information on ASPCA, make sure to go to their site and get a quote.
You can always reach them at 1-888-716-1203, as well.
If you would like to explore different pet insurance options, take a look at our Pet Insurance Comparison Chart to see some of our other top choices.
Other articles you may find helpful: 
Is Exotic Pet Insurance Necessary? 
The Best Pet Insurance By State 
Fun Facts, Dog FAQ's, And Unsolicited Dog Advice
5 Training Commands to Save Your Dog's Life
The Ultimate Guide to Safe Foods for Dogs
You may find helpful one of our other Best Pet Insurance Reviews which include over 35 top insurers compared with cheap and affordable pet insurance and discounted mixed breed pet insurance.