Progressive Insurance is renowned for having both auto and homeowners insurance.  Like many other insurance providers, they now offer pet insurance.
Progressive Insurance does not offer pet insurance directly, but through their partner, Pets Best.  If you are already a Progressive member, you can receive a 5% discount on pet insurance. 
Military members in certain states are also eligible for a 5% discount, which could make the cost of pet insurance more worth it than with competitors who don't offer this discount.
Progressive Insurance does offer pet injury protection, which is included in their auto insurance policy's collision coverage.  This protection pays some portion of the medical care if your cat or dog gets injured in a car accident, but this is not pet insurance.
Progressive Pet Insurance, through Pets Best, has their different policies underwritten by American Pet Insurance Company. With several ways to customize pet insurance policies, Pets Best is a viable option for different budgets to provide coverage for just accidents, or a combined policy for accidents and illnesses.
Pets Best has an A+ rating from the BBB. This is the highest rating available, which shows the company is quick to address complaints and provide a reasonable solution.
Here's how it works:
Progressive's Coverage Options
Progressive Pet Insurance by Pets Best offers three different accident and illness coverage options for your pets, one accident policy, and a few options of preventative care (wellness) plans.
The BestBenefit Accident and Illness plans are broken down into 3 different policies with different limits of coverage:
All three plans typically include the following coverage:
Exam Fees (depending on the plan)
Surgery
Hospitalization
Emergency care
Diagnostic Testing
Prescription medications
Specialist care
Lab work
Lab tests
Cancer (more expensive plans)
Hereditary and congenital conditions (more expensive plans)
Alternative therapies (more expensive plans)
Related: 10 Things You Must Know Before You Buy Pet Insurance
The Three BestBenefit Accident & Illness Plans are the following:
Essential Plan
The Essential Plan includes all accidents and illnesses with coverage up to $5,000 each policy year.
This is the most basic of the plans, and while it is less expensive, it is really isn't enough coverage if your dog or cat has one serious illness or injury.
Plus Plan
The Plus plan is more comprehensive, with a benefit limit cap at $10,000.
This plan includes the same coverage as the Essential Plan but also includes alternative therapies and the cost of the exams for your vet visits.
Elite Plan
The Elite plan is the most expensive and most inclusive plan.
The benefit limits are unlimited, which is preferable so you never have to worry about reaching a cap each policy year.
With the Elite plan, you get all the coverage of the other two plans but also includes prescription medication, vet visits, chiropractic work, acupuncture, and rehabilitative care.
Need Pet Insurance?
FACT: Pet insurance pays up to 90% of vet bills when your pet is sick or injured!
Progressive's Accident-Only Plan
With this accident plan, you get the most basic coverage as it covers only accidents and not illnesses.
Some examples of coverage are injured legs, swallowing foreign objects, and snake bites.
While the plan is inexpensive, illness is not covered.
Progressive's Wellness Plans
Progressive offers 2 wellness plans that cover routine procedures.
Wellness plans are an additional cost and not a stand-alone policy and need to be added to one of the comprehensive plans.
Essential Wellness Plan
The Essential Wellness plan covers wellness exams, spaying/neutering, testing for heartworm, and other routine procedures.  The cap is $305 annually.
Best Wellness Plan
The Best Wellness plan has the same treatments as the Essential plan but adds an allowance for dental cleaning (up to $150).
The total allowance of reimbursement under this plan is $535 annually.
Real Cost Savings from Healthy Paws Clients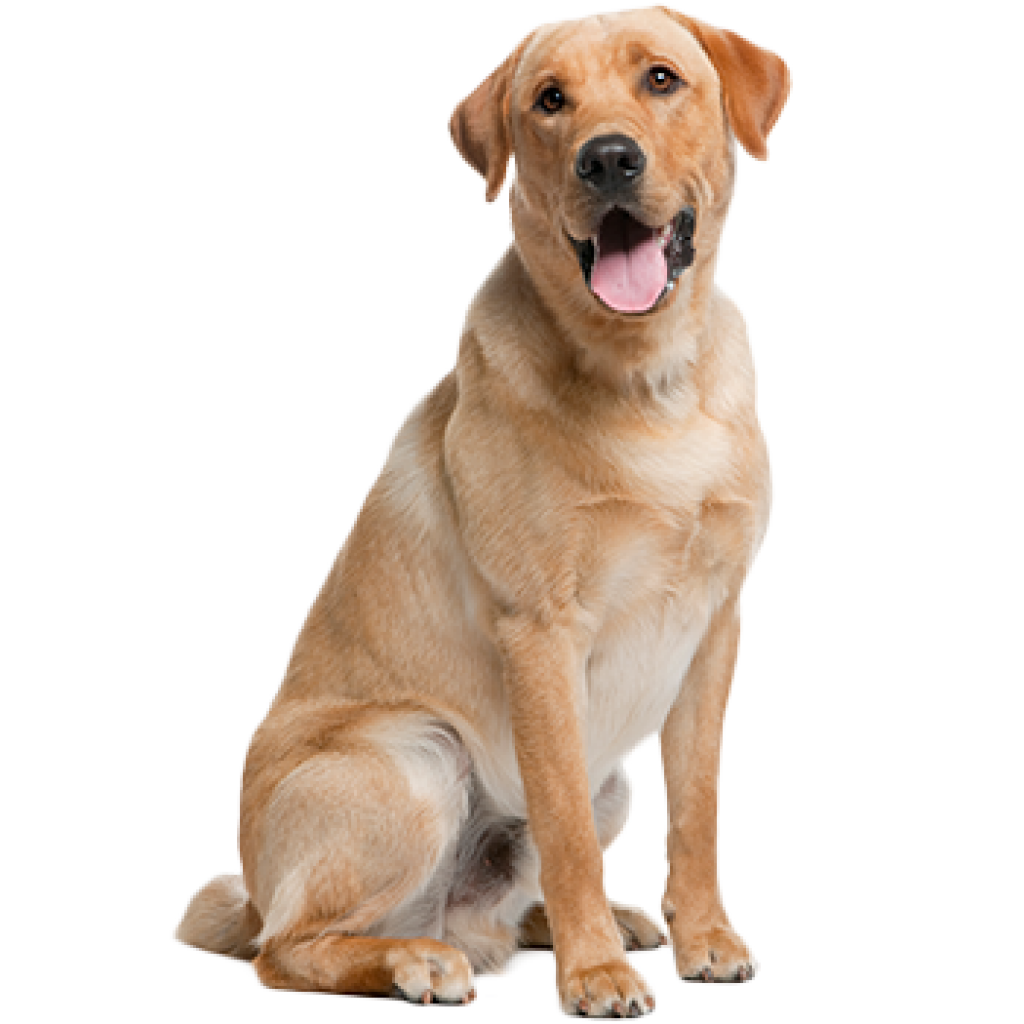 Samson
Healthy Paws saved his parents
$4,310
The playful pup Samson tore his ACL in a lively game of fetch. After surgery and rehabilitation, Samson is back to being active and never turns down a game of fetch!
Congenital and Hereditary Conditions
Progressive pet insurance covers congenital and hereditary conditions such as:
Benefit Limits
The benefit limits that are offered depends on which plan you enroll in.
The limits range from $5,000 to unlimited.
Unlimited benefit is always our favorite choice because you know that whatever happens to your pet; you will not have a limit of coverage.
Healthy Paws offers unlimited coverage in all their plans for just that reason.
If you want the lowest premium possible, then you would choose a lower benefit level.
Reimbursement Method
Progressive offers reimbursement level choices of the following:
Reimbursements are paid on the veterinarian's bill.
If you prefer a lower monthly premium, choose the lower reimbursement level.
Deductible Types
With Progressive, you have many deductible choices that start from as low as $50 to the highest choice of $1,000.
The deductible is paid once each year and is known as an annual deductible.
The higher the deductible, the lower your monthly premium.
You do not have to pay a deductible on the wellness plans.
The Cost of Progressive Pet Insurance
Progressive's plans are competitive at the lower levels:
Dog insurance plans start at $28 a month.
Cat insurance plans start at $17 a month.
Their highest level plan, the Elite plan, even with the unlimited benefit option and many treatment options, is on the more expensive side:
Dog insurance plans start at $59 per month.
Cat insurance plans start at $49 per month.
The Accident only plans, while cheaper, cover only accidents.
Dog accident insurance plans are $9 per month.
Cat accident insurance plans are $6 a month.
An Accident only policy is a good supplemental policy to have for older pets who might otherwise not receive insurance.
The Essential Wellness Plan is $16 for dogs and cats each month.
The Best Wellness Plan is $29 for dogs and cats each month.
Existing Progressive pet insurance policyholders receive a 5% discount.
If you enroll more than one pet or have a military service pet, you can also get a 5% discount.
How to File a Claim
Claims are easy to fill out and are usually paid within five days.
When enrolling online, policyholders will go to Pets Best online portal and upload the claim directly.
You can have your claims paid via direct deposit.
Through Pets Best, they offer a 24/7 customer support line to answer any questions or concerns you might have about your cat or dog.
Real Cost Savings from Healthy Paws Clients
Artemis
Healthy Paws saved his parents
$2,194
Artemis had a severe ear infection and needed to visit both the regular vet and a specialist, multiple times. After medication and a few follow-up visits, she recovered well and is now doing great!
Waiting Periods and Enrollment
With progressive, your dog or cat must be at least 7 weeks old, but there is no upper age limit restriction.
The waiting periods are as follows:
Accidents – 3 days
Illness – 14 days
Ligament Issues – 6 months
Similar to other pet insurance companies, Progressive gives you a thirty day free look period for them to determine if your pet has a pre-existing condition.
You can decide during that time if you want to enroll in their pet insurance.
Commonly Asked Questions About Progressive
Why would anyone enroll in Progressive when it's just as easy to enroll in Pets Best?
It is very advantageous for existing Progressive members to have all their insurance with one provider and policyholders get an extra 5% discount.
If your pet develops an illness like Cancer, will it be covered?
If your dog or cat has cancer before enrolling in a new policy, then your pet will not be covered.  This is common in all pet insurance because the disease is what is called pre-existing.
Can you take your dog or cat to your current vet, or do you have to go through their network?
Yes.  You should have any choice of vet you want.
Is there anything that Progressive doesn't cover?
Pre-existing conditions, elective procedures, and any injury due to negligence or abuse will not be covered.
Do their plans cover teeth cleaning?
Dental cleanings are only covered in the Best Wellness plan, their more expensive wellness option, as well as periodontal disease.
Need Pet Insurance?
FACT: Pet insurance pays up to 90% of vet bills when your pet is sick or injured!
Does Progressive use benefit schedules?
No, they don't.  The vet bills are based on the vet bills and the percentage of reimbursement that you have chosen.
Does your policy automatically renew?
Yes.  Your policy will automatically renew unless you decide otherwise.
Final Thoughts on Progressive Pet Insurance
Progressive pet insurance is a great option if you are already a policyholder and want to get the extra discount and have all your insurance under one roof.
You can go to Progressive directly or call them at 1-855-347-3939.
Otherwise, you can merely go to Pets Best directly and enroll on their site.
If you want to check out some other pet insurance providers, our top 10 pet insurance providers will give you some more choices.
Other articles you may find helpful: 
Is Exotic Pet Insurance Necessary? 
The Best Pet Insurance By State 
Fun Facts, Dog FAQ's, And Unsolicited Dog Advice
5 Training Commands to Save Your Dog's Life
The Ultimate Guide to Safe Foods for Dogs
You may find helpful one of our other Best Pet Insurance Reviews which include over 35 top insurers compared with cheap and affordable pet insurance and discounted mixed breed pet insurance.