Dog Age Calculator – Convert Human Years To Dog Years
Free Car Insurance Comparison
Compare Quotes From Top Companies and Save
Secured with SHA-256 Encryption
UPDATED: Jun 10, 2021
Pet Insurance U receives compensation from the third parties included on this site. This includes payment for clicks from our site to insurance providers' sites and quote requests generated. Our rankings and reviews are not affected by payments from the insurance companies. The compensation we receive allows the site to be free and regularly updated. Our goal is to review every pet insurance provider, but not all companies are listed on the site.
And many of the companies we review do not pay us anything. We simply rate, compare and review their plan because we feel it will be valuable to you. Our reviews are guaranteed to be unbiased, professional and advertising compensation does not influence rankings.
If you have a new dog or even an older dog, you might not know his or her exact age.  There are ways to determine your pup's age from vet visits to the condition of your pup.
How about human years?  The old human years to dog years practice has been around for centuries.
The common methodology to determine your dogs' age is that 1 dog year equals 7 human years.
Even though this theory has been around for a long time, the truth is that it is not that simple to figure out.
Related: 10 Things You Must Know Before You Buy Pet Insurance
It's easy to understand how this became the go-to-formula.  After all, humans live to 70 and dogs live to about 10 years old.
Right?
Well, we all know that humans are living longer than 70 years now due to exercise, good health practices and advances in human health care.
And the same can be said of dogs.  We are feeding them better and exercising them more often.
Need Pet Insurance?
FACT: Pet insurance pays up to 90% of vet bills when your pet is sick or injured!
How Do You Calculate A Dog's Age in Human Years?
The general guideline today through the American Veterinary Medical Association is more like this for a medium-sized dog:
Dog Age Formula
Here's how to find out your dog's age:
Year 1 of a dog's life = 15 human years
Year 2 of a dog's life = 9 human years
Year 3 and beyond = 4 human years
According to this formula, a 4 year old medium-sized dog is 32 years old (15 +9 +4 +4)
If you want to skip the math, find your dog's size and age using this chart:
Age in Human Years
| Age of Dog | Small (20 lbs or less) | Medium (20-50 lbs) | Large (50-100 lbs) | X Large (100+ lbs) |
| --- | --- | --- | --- | --- |
| 1 | 15 | 15 | 15 | 12 |
| 2 | 24 | 24 | 24 | 22 |
| 3 | 28 | 28 | 28 | 31 |
| 4 | 32 | 32 | 32 | 38 |
| 5 | 36 | 36 | 36 | 45 |
| 6 | 40 | 42 | 45 | 49 |
| 7 | 44 | 47 | 50 | 56 |
| 8 | 48 | 51 | 55 | 64 |
| 9 | 52 | 56 | 61 | 71 |
| 10 | 56 | 60 | 66 | 79 |
| 11 | 60 | 65 | 72 | 86 |
| 12 | 64 | 69 | 77 | 93 |
| 13 | 68 | 74 | 82 | 100 |
| 14 | 72 | 78 | 88 | 107 |
| 15 | 76 | 83 | 93 | 114 |
| | #blank# | #blank# | #blank# | #blank# |
Why Use This Formula For the Dog Age Calculator?
While any formula is not that cut and dry to determine a dog's age, there are so many factors to consider: the size, breed and overall health of the dog.
In general, larger dogs tend to have a shorter life span than smaller dogs.
Some larger dogs are even considered seniors at ages 5 or 6.
A good example would be the Great Dane which is one of the larger dog breeds and is known to have a shorter life expectancy (usually 7 to 9 years).
A 4 year old Great Dane is approximately 34 to 35 years old in human years.
And of course, when it comes to pet insurance, a policy on an older dog costs more than a policy on a younger dog.  See our pet insurance rates for 3 to 5 year old dogs.
Real Cost Savings from PetFirst Clients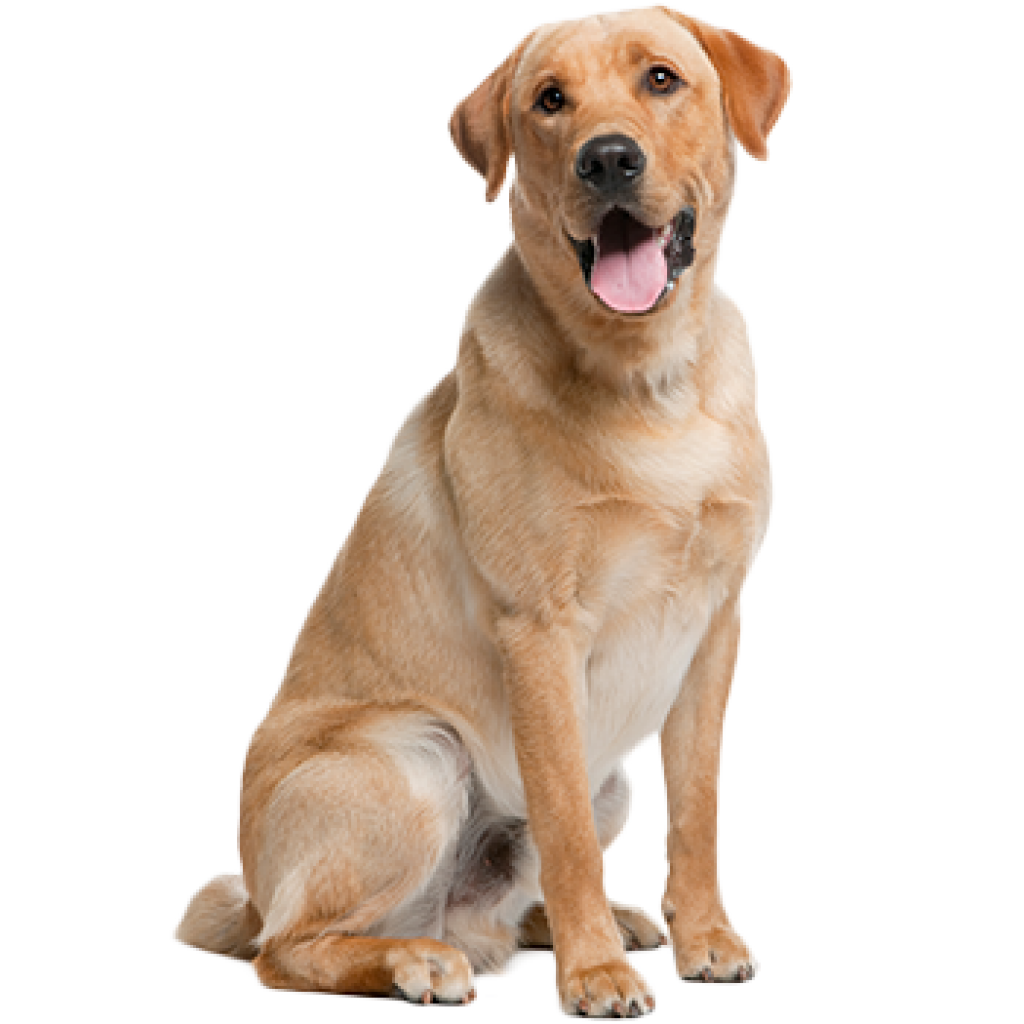 Luna
PetFirst saved his parents
$6,712
A happy energetic Luna one morning couldn't hold her food down. After months of multiple costly vet visits to specialists and an endoscopy, the problem was discovered and fixed. Luna put 22 pounds back on in no time and her parents were grateful for having PetFirst by their side to pay the bills.
Enter your ZIP code below to view companies that have cheap pet insurance rates.
Secured with SHA-256 Encryption
Why Do Larger Dogs Age More Rapidly Than Smaller Dogs?
While most small mammals such as mice only live for a few years while larger mammals like elephants live 10 to 11 years old, this isn't the case with dogs.
Larger dogs tend to age at a much faster pace than smaller dogs.
Scientists have determined that for every 4 pounds of body weight, a dog's life expectancy is reduced by about one month.
There isn't any hard evidence to back this up and the real reason large dogs' age more quickly is really just theory.
It could be that larger dogs grow and age at a much more accelerated pace than smaller dogs.
This accelerated growth can cause a more abnormal cell growth which can lead to more illnesses that could be fatal, like cancer.
Studies are being conducted today to try to explain this phenomenon as well as ways to delay our dog's aging process.
How To Calculate the Age of an Adopted Dog or Puppy
If you have adopted a puppy or young dog, you might not have any idea of your pup's age.
The teeth can be very telling and can help determine your dog's age.  Of course, this depends if your dog had any dental care previously to adopting your pup.
2 months old:  A puppy's teeth are fully in.
1 year old:  All the dog's permanent teeth are in and are clean and while.
3 to 5 years old:  Teeth many have some wear and tartar build-up.
5 years plus:  Teeth can show more tartar and show some dental disease
10 years plus: Some of your dog's teeth may be missing.
Your vet can also help you determine your dog's age based on your pup's health, bone mobility and ease of gait.
How You Can Slow Down The Dog Aging Process
We, of course, want our dogs to live as long as they possibly can and be in great health.
You need to feed your dog a high-quality dog food that is full of protein, vitamins, and minerals.
Exercise is equally important as we know in humans too.  The more exercise we do the better it is for our bodies and longevity.  And dogs are the same.
Keeping up with your annual vet visits can be really important too.  A healthy dog will live a long time and who better than your vet to give you sound advice and give your dog his annual physical.
And if your dog has some sort of disease, like diabetes or cancer or even a hereditary or chronic condition, pet insurance can help you take care of the bills associated with these conditions.
We don't know what will happen in our dog's lives and the best assurance is to have the financial ability to pay for whatever might occur with our dogs.
And pet insurance will do that.  For a monthly payment that is very reasonable, you will always know that you can help your dog through any injury or illness and get your pup the right, high quality is.
And, not worry about the cost so you can focus on your pup.
Pet insurance companies like Healthy Paws will pay up to 90% of your bills with no unlimited benefits in all of their plans.
Fetch Rates With Healthy Paws!
Whatever your dog's age, the most important thing is to keep your dog in the best health possible, and that makes you and your pup even happier.
If you want to see some other health conditions that might occur as your dog ages, our dog health primer can give you some insight.
Other articles you may find helpful: 
Is Exotic Pet Insurance Necessary? 
The Best Pet Insurance By State 
Fun Facts, Dog FAQ, And Unsolicited Dog Advice
5 Training Commands to Save Your Dog's Life
The Ultimate Guide to Safe Foods for Dogs
We have many dog-related additional resources to help with finding the best pet insurance companies or the top insurance for dogs and puppies. We have a great section to help you train your dog with an extensive list of articles about frequently asked dog questions. Don't miss out on our look at safe and healthy foods for your dog or puppy in our 'Can my dog eat' section. Last you may find our dog breed and related common dog health problems articles very helpful. 
Dog Yoga: Why 'Doga' Don't Cut It
The Wrong Way to Break up a Dog Fight
Hypoallergenic Dogs & Tips to Prevent Dog Allergies
Will Allowing Dogs at Work Benefit Your Company?
5 Tips for Surviving a Home Office With Your Dog
Do Therapy Dogs In Schools Improve Student Performance?
Best Dog and Puppy Insurance Companies
I'm a dog. I hate hugs. Get over it!
Dog Age Calculator – Convert Human Years To Dog Years
Dos and Don'ts of Bicycling with Your Dog
4 Ways To Bond with Your Puppy
Top 6 Life Lessons We Can Learn from Our Dogs
10 Dog and Cat Animal Idioms and Their Origins
10 Futuristic Pet Gadgets Trending on Kickstarter Right Now
Top 5 Easter Hazards for Dogs and Cats
Pet Odor Alert: How to Remove Lingering Pet Smells
Enter your ZIP code below to view companies that have cheap pet insurance rates.
Secured with SHA-256 Encryption
We are a free online resource for anyone interested in learning more about pet insurance. Our goal is to be an objective, third-party resource for everything pet insurance related. We update our site regularly, and all content is reviewed by pet insurance experts.