It happens to everyone, perhaps even more so to doting pet owners.
We're going through life just fine, until we find out about some awesome newfangled pet gizmo we never even knew existed yet suddenly cannot live without.
It happened to us 11 times when we researched the most popular futuristic pet products being funded on Kickstarter.
And we had to stop there before we drained our bank accounts completely. Read on, and you'll see what we mean!
Need Pet Insurance?
FACT: Pet insurance pays up to 90% of vet bills when your pet is sick or injured!
1. CleverPet: Electronic Game
Remember the electronic game Simon, where you had to push whatever button lit up on the device?
CleverPet is like a Simon for dogs, dispensing a treat when your pooch touches the right pads in the right combinations with his nose or paw.
Instead of chewing the couch while you're at work, your dog can stay busy, engaged, and entertained. Savvy algorithms track progress and keep upping the ante, making your dog brainier by the millisecond. You can even check in on his performance in real-time through the app.
2. Petcube: Watch, Talk and Play Device
Stop wondering what your pet gets into when you're not home – and even stop him from causing destruction – with a handy device called the Petcube.
This 4-inch square, durable aluminum cube houses a wide-angle camera, a microphone, and a laser pointer so you can look at, talk to and play with your pet through a Wi-Fi connection on your smartphone from anywhere in the world.
Related: 10 Things You Must Know Before You Buy Pet Insurance
Get family and friends to install the Petcube app, and they can join in on your pet's fun.
3. Tailio: Cat Health Monitoring System
Electronic monitoring devices placed in public restrooms may be creepy, but one that sits beneath your cat's litter box can be a keen way to keep an eye on your kitty's health.
Known as Tailio, the electronic platform monitors your cat's weight, waste, and elimination behaviors, which are often the first signs of health problems in the making.
It works with multiple cats, any type of litter, and gives you all the info via the downloadable Tailio app.
Real Cost Savings from Nationwide Clients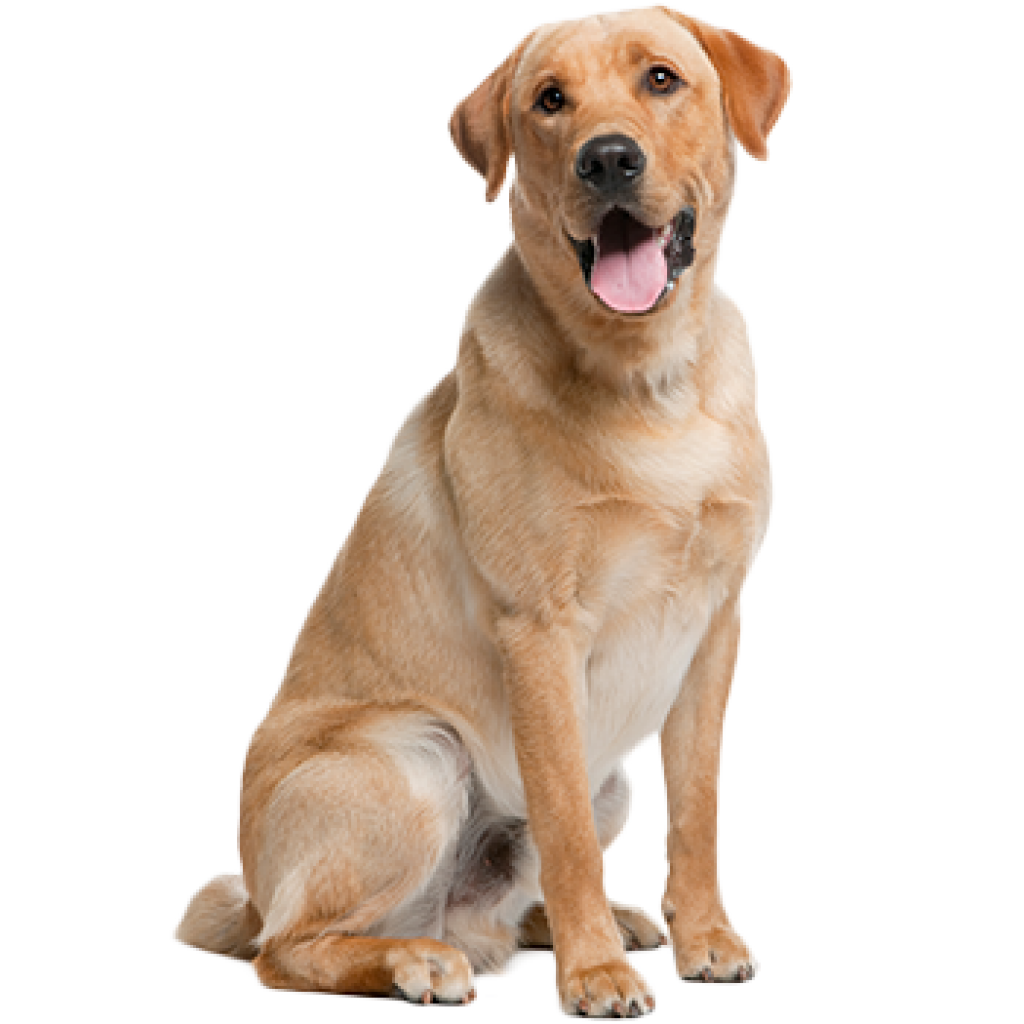 Senta
Nationwide insurance saved his parents
$6,609
Senta got a bone disease called hypertrophic osteodystrophy. Therapy and drug treatment cost $7,770. Senta is now back to his playful self.
4. Pet Tutor Blu: Wireless, Remote Control Feeder
Standard food bowls and traditional feeders give your dog a big blob of food all at once, which is a far cry from the daylong foraging and hunting animals would do in the wild.
With nothing much else to do the rest of the day, it's no wonder many dogs get into trouble. Pet Tutor Blu is a remote-control-operated feeding system that lets you use positive reinforcement to reward good behavior while transforming mealtime into interactive playtime all the livelong day.
5. iCPooch: Internet Treat Dispenser
Anyone who regularly shops online knows the thrill of Internet purchases and your dog may feel the same about an Internet-delivered treat. iCPooch is a goodie-filled device that connects to Wi-Fi to let you deliver that treat from any computer, tablet, or smartphone.
Download the app, connect with the iCPooch device, and then hit the app's treat button. iCPooch also has an adjustable bracket where you can mount a smartphone or tablet to video chat with your pet.
6. Wuf: All-in-One Electronic Dog Collar
Wuf is an electronic dog collar that pretty much does everything but clean your kitchen sink.
Features help you track activities, train, communicate with, and understand your pet.
The collar is equipped with a microphone for him, speaker for you, GPS, accelerometer to measure activity, vibration option to get attention, and Bluetooth capabilities.
Connect to the Wuf app and get a rundown on your dog's ongoing behaviors as well as a daily tip for training and strengthening your bond.
7. Pip: GPS Smart Collar Device
Named after a dog that escaped the yard to chase a squirrel, Pip is a GPS device you clip on your pet's collar – that goes far beyond your typical GPS collar options.
Despite its small size, it boasts a long battery life. It tracks pets using cellular technology, so your pet can be anywhere in the country.
And it requires no monthly fees. Use the app to track your pet and send out alerts for help finding him.
8. Tikr: Timed Treat-Dispensing Toy
Fill it with treats, wind it up, and watch your dog go! The Tikr toy automatically dispenses treats throughout the playtime length you set, which can range from five to 45 minutes.
The toy dispenses three different-sized treats, moving from the smallest to largest, to keep your dog occupied over the entire duration.
Fortified inner chamber protected by outer rubber shell, so dogs don't chew it open. No batteries or charging required.
9. iFetch and iFetch Too: Automatic Ball Launcher
Some dogs can't get enough of the game of fetch. When your arm gives out, iFetch keeps going – automatically launching a ball again, and again, and again.
Battery or plug-in iFetch uses a miniature tennis ball and launches up to 30 feet. Rechargeable iFetch Too is the bigger version, using a standard ball and launching up to 40 feet.
Dogs can play by themselves by dropping the retrieved ball back in the launching chamber again, and again, and again.
10. Fitbark: Dog Activity Tracker
Humans get FitBit, and dogs can now get FitBark, the wearable, wireless, bone-shaped tracker you clip on your dog's collar.
FitBark transforms daily activities into BarkPoints so you can track your pooch's progress toward his daily recommended goal.
Data is sent through the app to your smartphone or, if you prefer, a base station that looks like a little dog house.
Rechargeable, lightweight, and effective on dogs of any size.
Petspeak: Pet Communication Device
Instead of wondering what your dog is thinking, you can clip the Petspeak device on his collar to find out what he has to say.
The rechargeable, electronic device monitors your dog's movements, analyzing the info with an algorithm to trigger different messages.
You're treated to the conversation using the Petspeak app, where your dog can send audio or text messages, and you can create custom pet videos to share with your pals.
Other articles you may find helpful: 
Is Exotic Pet Insurance Necessary? 
The Best Pet Insurance By State 
Fun Facts, Dog FAQ's, And Unsolicited Dog Advice
5 Training Commands to Save Your Dog's Life
The Ultimate Guide to Safe Foods for Dogs
We have many dog-related additional resources to help with finding the best pet insurance companies or the top insurance for dogs and puppies. We have a great section to help you train your dog with an extensive list of articles about frequently asked dog questions. Don't miss out on our look at safe and healthy foods for your dog or puppy in our 'Can my dog eat' section. Last you may find our dog breed and related common dog health problems articles very helpful. 
Dog Yoga: Why 'Doga' Don't Cut It
The Wrong Way to Break up a Dog Fight
Hypoallergenic Dogs & Tips to Prevent Dog Allergies
Will Allowing Dogs at Work Benefit Your Company?
5 Tips for Surviving a Home Office With Your Dog
Do Therapy Dogs In Schools Improve Student Performance?
Best Dog and Puppy Insurance Companies
I'm a dog. I hate hugs. Get over it!
Dog Age Calculator – Convert Human Years To Dog Years
Dos and Don'ts of Bicycling with Your Dog
4 Ways To Bond with Your Puppy
Top 6 Life Lessons We Can Learn from Our Dogs
10 Dog and Cat Animal Idioms and Their Origins
10 Futuristic Pet Gadgets Trending on Kickstarter Right Now
Top 5 Easter Hazards for Dogs and Cats
Pet Odor Alert: How to Remove Lingering Pet Smells