4 Ways To Bond with Your Puppy
Free Car Insurance Comparison
Compare Quotes From Top Companies and Save
Secured with SHA-256 Encryption
UPDATED: Sep 23, 2021
Pet Insurance U receives compensation from the third parties included on this site. This includes payment for clicks from our site to insurance providers' sites and quote requests generated. Our rankings and reviews are not affected by payments from the insurance companies. The compensation we receive allows the site to be free and regularly updated. Our goal is to review every pet insurance provider, but not all companies are listed on the site.
And many of the companies we review do not pay us anything. We simply rate, compare and review their plan because we feel it will be valuable to you. Our reviews are guaranteed to be unbiased, professional and advertising compensation does not influence rankings.
The first year that you spend with a new puppy can be a special and exciting time.
You get to watch your dog grow as he develops new skills and becomes his own animal.
To create a lasting bond, try to include your puppy in as many activities as possible.
This will be better for your dog, and it will also allow the two of you to develop a great relationship. Because humans have been interacting with canines for thousands of years, both you and your pup are biologically primed for maximum bonding.
Like humans, dogs are highly emotional and can even become depressed if they're excluded from your daily activities. This will make for a happy dog and a happy you.
Need Pet Insurance?
FACT: Pet insurance pays up to 90% of vet bills when your pet is sick or injured!
#1. Road Trips With Your Dog
Many dog owners report that the activity their dog enjoys most — apart from a walk — is a drive in the car.
All you need is a car harness to take a ride in the car a fun and rewarding activity for both of you. A harness can usually be picked up at a pet store or discount store for less than $10.
New puppies do not always enjoy going for a ride in the car. Your puppy may suffer from motion sickness at first, but chances are good that she will outgrow this tendency; most dogs do.
Signs that your puppy is not enjoying her ride in the car include
Whining
Drooling
Anxious Panting
Vomiting
If you notice any of these signs, you should wait until she is a little older before you take her on a road trip, and begin future car rides with caution. Also, don't take your dog for a car ride if he or she has recently eaten.
The bumps and motion of the moving vehicle may make your puppy nauseous and induce vomiting.
If your puppy's fear of car rides become chronic, there are many other ways to calm her down, including medication and custom-fitted collars.
If these symptoms become chronic, visit your vet if you have the means to pay out-of-pocket for treatment. If not, consider enrolling in a pet insurance plan that will cover the cost of ongoing treatments.
If you have the time, why not take your puppy on a weekend camping trip or a longer road trip?
Otherwise, take her along in the car when you pick up a loved one, or simply take her on a short drive to a park or walking track. Soon, a car trip may be an exciting activity you can share with your dog. Just make sure you protect your car seat in case of accidents.
Enter your ZIP code below to view companies that have cheap pet insurance rates.
Secured with SHA-256 Encryption
#2. Training You Dog
Whether or not you are hoping for a future agility champion or simply an obedient dog, it is important that you train and socialize your puppy.
You and your puppy will probably benefit from "puppy preschool," or "puppy training" classes. These classes are often inexpensive, especially if you ask at your vet to see if there is a local dog-owners' group.
Related: 10 Things You Must Know Before You Buy Pet Insurance
These classes are especially important if you are a first-time dog owner, as there will be some things you do not know or some situations you're not prepared for.
If obedience training is out of reach, here are a few things you can do instead:
Connect with other dog owners at local Puppy Meetups
Watch dog training videos on YouTube
[wpsm_video schema="yes" title ="Puppy Training Video" description ="Puppy Training 101: How to Teach Your Puppy the Basics"]https://youtu.be/jFMA5ggFsXU[/wpsm_video]
Download a free puppy ebook by the guru of animal behavior veterinarian Dr. Ian Dunbar
Browse the Humane Society's blog for great tips on dog behavior and obedience training
Whatever you do, you must put time and effort into training your puppy. Teach him to sit, lie down, walk properly on a lead, stay, and come.
The time you put into training your dog will foster the relationship between the two of you, based on respect, trust, and friendship.
In addition, if you put the time into training your puppy, you will find it easier to manage and eliminate problematic behaviors.
Real Cost Savings from PetFirst Clients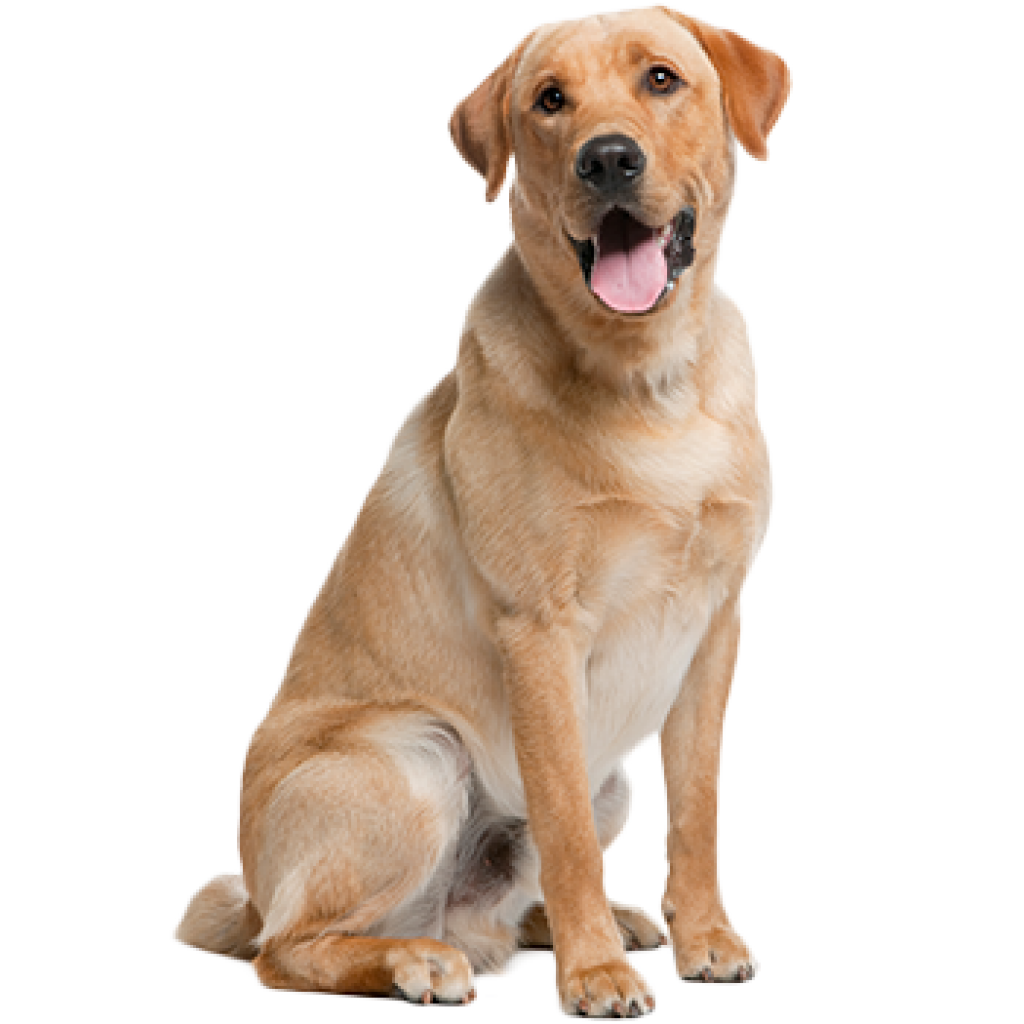 Luna
PetFirst saved his parents
$6,712
A happy energetic Luna one morning couldn't hold her food down. After months of multiple costly vet visits to specialists and an endoscopy, the problem was discovered and fixed. Luna put 22 pounds back on in no time and her parents were grateful for having PetFirst by their side to pay the bills.
#3. Play with Your Puppy
At this stage in your dog's life, you will discover exactly what she likes. Try throwing a ball; she may even bring it back to you without being prompted. If that isn't your puppy's style, try throwing a frisbee around at the park, or see if she likes going for a run instead.
Socialization is Critical
Did you know a puppy's socialization habits become permanent at 14-weeks-old? Playing with your dog at a dog park will also give your puppy a chance to socialize with other dogs, an important part of her development.
A popular puppy socialization book recommended by veterinarians is called Perfect Puppy in 7 Days.
Inside this puppy behavioral guide are research-tested training techniques you can use to enhance your puppy's social skills.
Play can also give you a chance to teach your dog. How about playing "hide and seek" with your new puppy?
Puppies Love Hide and Seek
Have somebody else hold your dog while you hide, maybe in a closet or another room, or around the corner if you are outdoors. When you have hidden, have your friend let your dog go, and call out her name.
Your dog will be delighted when she finds you, and you can use this game to positively reinforce the behavior. Because your dog is coming when you call, you can reward her with treats or praise.
#4. Therapy Work
Once your puppy is housebroken, you might consider volunteering as a therapy dog team.
After your dog's temperament has been assessed by a therapy dog association — an organization that awards certification for specialty therapy dogs, you will be able to visit hospitals and nursing homes.
Therapy dogs are often first responders after tragedies like the Newtown school shooting and help victims heal,
Places therapy dogs can visit:
Hospitals
Nursing homes
Rehab centers
Private Homes
Schools
Children with disabilities
Mentally ill patients
Research has indicated that interaction with a therapy dog can help people deal with stress and even assist in a rapid recovery. In the meantime, your puppy will be gaining valuable skills while socializing with people of all ages.
You will probably find volunteering a rewarding experience, as you can spend time with your puppy while you both perform a valuable public service.
You will come to appreciate many things about your dog's companionship, such as his loyalty and affection, and the fact that he is there when you come home every day.
However, the true reward in dog ownership is in the activities you can both take part in, and that will allow both of you to grow, learn, and enjoy yourselves.
Other articles you may find helpful:
Is Exotic Pet Insurance Necessary?
The Best Pet Insurance By State
Fun Facts, Dog FAQ, And Unsolicited Dog Advice
5 Training Commands to Save Your Dog's Life
The Ultimate Guide to Safe Foods for Dogs
We have many dog-related additional resources to help with finding the best pet insurance companies or the top insurance for dogs and puppies. We have a great section to help you train your dog with an extensive list of articles about frequently asked dog questions. Don't miss out on our look at safe and healthy foods for your dog or puppy in our 'Can my dog eat' section. Last you may find our dog breed and related common dog health problems articles very helpful.
Dog Yoga: Why 'Doga' Don't Cut It
The Wrong Way to Break up a Dog Fight
Hypoallergenic Dogs & Tips to Prevent Dog Allergies
Will Allowing Dogs at Work Benefit Your Company?
5 Tips for Surviving a Home Office With Your Dog
Do Therapy Dogs In Schools Improve Student Performance?
Best Dog and Puppy Insurance Companies
I'm a dog. I hate hugs. Get over it!
Dog Age Calculator – Convert Human Years To Dog Years
Dos and Don'ts of Bicycling with Your Dog
4 Ways To Bond with Your Puppy
Top 6 Life Lessons We Can Learn from Our Dogs
10 Dog and Cat Animal Idioms and Their Origins
10 Futuristic Pet Gadgets Trending on Kickstarter Right Now
Top 5 Easter Hazards for Dogs and Cats
Pet Odor Alert: How to Remove Lingering Pet Smells
We are a free online resource for anyone interested in learning more about pet insurance. Our goal is to be an objective, third-party resource for everything pet insurance related. We update our site regularly, and all content is reviewed by pet insurance experts.