Why You Should NEVER Give Xylitol to Your Dog
Free Car Insurance Comparison
Compare Quotes From Top Companies and Save
Secured with SHA-256 Encryption
UPDATED: Jun 10, 2021
Pet Insurance U receives compensation from the third parties included on this site. This includes payment for clicks from our site to insurance providers' sites and quote requests generated. Our rankings and reviews are not affected by payments from the insurance companies. The compensation we receive allows the site to be free and regularly updated. Our goal is to review every pet insurance provider, but not all companies are listed on the site.
And many of the companies we review do not pay us anything. We simply rate, compare and review their plan because we feel it will be valuable to you. Our reviews are guaranteed to be unbiased, professional and advertising compensation does not influence rankings.
You're probably thinking what the heck is Xylitol?
For the newly initiated, xylitol is a substance that is mainly used as a sugar substitute.
While xylitol has been around for decades, it has become very popular because of its low sugar content, calories and its ability to fight plaque.
Need Pet Insurance?
FACT: Pet insurance pays up to 90% of vet bills when your pet is sick or injured!
Can Dogs Eat Foods with Xylitol?
Xylitol is extremely toxic for dogs even in small amounts.
While xylitol is safe for humans, although too much of it can have a laxative effect, it is very dangerous to dogs. Xylitol can cause seizures, hypoglycemia, liver failure, and can even be fatal.
You get the picture – xylitol should NEVER be eaten by dogs.
Related: 10 Things You Must Know Before You Buy Pet Insurance
What Foods or Products Contain Xylitol?
While none of us would eat xylitol plain, it is found in many of the following sugar-free items:
Gum
Candy
Pudding snacks
Cough syrup
Oral care products like toothpaste
Medications
Laxatives
Even some pain relievers and sleeping aids (most often the dissolvable kinds) have xylitol.
The most common source of xylitol poisoning comes from sugar-free gum.  It could even take just 2 pieces of gum to cause major problems.
Enter your ZIP code below to view companies that have cheap pet insurance rates.
Secured with SHA-256 Encryption
Why is Xylitol Dangerous For Dogs?
In dogs and humans, our blood sugar levels are controlled by the amount of insulin level that is released from the pancreas.
When a dog eats something containing xylitol, the xylitol is immersed in a dog's bloodstream at such a fast pace that the amount of insulin released from the pancreas is much higher than it should be.
Due to this accelerated increase of insulin, a dog's blood sugar level can drop significantly, and cause hypoglycemia.  This can happen as quickly as 15 minutes after a dog eats xylitol.
If left untreated, the hypoglycemia can even be life-threatening. Hypoglycemia can occur if a dog eats anywhere from 50 to 100 milligrams of xylitol for each pound of your dog's weight.
If your dog eats a very high dose, there is even a risk of liver failure.
Real Cost Savings from PetFirst Clients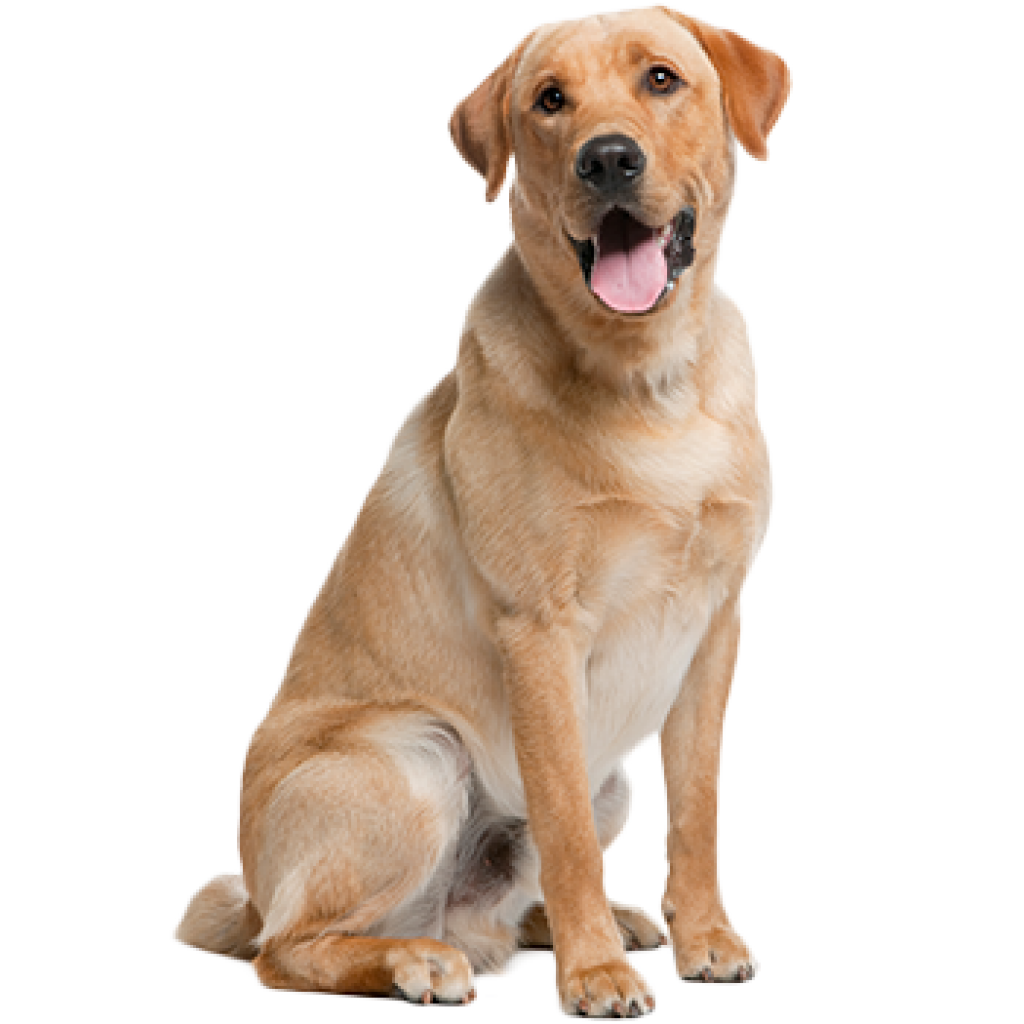 Luna
PetFirst saved his parents
$6,712
A happy energetic Luna one morning couldn't hold her food down. After months of multiple costly vet visits to specialists and an endoscopy, the problem was discovered and fixed. Luna put 22 pounds back on in no time and her parents were grateful for having PetFirst by their side to pay the bills.
Symptoms of Xylitol Poisoning
The signs of xylitol poisoning usually appear quickly and might include any of the following:
Vomiting
Weakness
Lethargic
Tremors
Dizzy
Difficulty Walking
Coma
In the most severe cases, a dog could have seizures or even liver failure.
What Should I Do If My Dog Ingests Xylitol?
If you think your dog ate something with xylitol, call your vet immediately or even the pet poison hotline. You need to get your dog treated ASAP.
Even if there is an assumption of xylitol poisoning, your vet will start treatment right away because of how quickly hypoglycemia or even liver failure can occur. Your vet will assess your dog's condition depending on his glucose level through blood work analysis.
It's best not to induce vomiting on your own unless your vet directs you to do so. But if your dog hasn't shown any clinical signs, your vet might induce vomiting.
If there have been some clinical signs of toxicity, your vet will treat your dog based on the symptoms that have developed.
Your dog will need to be hospitalized to monitor his sugar levels and given intravenous fluids and any other care that might be necessary. There will be blood work conducted frequently to make sure your dogs' liver and blood sugar levels stay normal after the xylitol has passed through his system.
If your pup is treated timely, the prognosis is very positive. If liver failure has already occurred, the prognosis is not good.
Pet Insurance Helps With Xylitol Toxicity Treatment Costs
If your dog eats anything with Xylitol, the consequences can be very serious. There is no doubt that you will need at least a vet visit with some sort of treatment or your dog might need to be hospitalized.
This will all happen so quickly and all you care about is getting your dog the right treatment ASAP!
When this is all said and done, you are going to be very happy if you have pet insurance. And, not so happy if you don't!
Vet bills are very expensive and if your dog had to be hospitalized for a few days, the bill could easily cost anywhere up to $10,000. For this one incident!  And this is when pet insurance can really save you money.
The best pet insurance companies will pay the majority of the vet and hospital bill for the xylitol incident.
Healthy Paws, Petplan, and even PetFirst will pay anywhere from 80% to 90% of the bill for the blood work, treatment, and even any post-treatment that could be necessary.
Of course, pet insurance can pay for every new health condition that your dog might encounter.  And, this is why those sneaky dogs need it.
Enter your ZIP code below to view companies that have cheap pet insurance rates.
Secured with SHA-256 Encryption
How to Keep Dogs Away From Xylitol
If you or anyone at your house use any products that contain xylitol, make sure they are out of reach of your pets.
If you like to brush your dog's teeth, make sure it is with a toothpaste that is made for dogs.  A lot of human oral-care products have xylitol.
Chewing gum with xylitol should always be kept in a drawer.
Be very careful when you dispose of any xylitol products in your trash can.
Common Foods That Are Also Unsafe For Dogs
Some additional food items that are best to keep away from your dogs are:
Xylitol Poisoning Can Be Avoided
If you have any products at home that have xylitol like chewing gum, sugar-free snacks or even toothpaste with xylitol, just do your best to keep them away from your dog.
While dogs can and do get into trouble, if you can be extra careful with these products, you should be OK.
There are some other food and fruit that is safe and not safe for pups and they can be found in our ultimate safe food guide for dogs.
Other articles you may find helpful: 
Is Exotic Pet Insurance Necessary? 
The Best Pet Insurance By State 
Fun Facts, Dog FAQ, And Unsolicited Dog Advice
5 Training Commands to Save Your Dog's Life
The Ultimate Guide to Safe Foods for Dogs
Finding safe alternative foods for your dogs to eat can be tricky. We have a long list of articles about every food you could possibly consider feeding your dog. One thing we recommend is that you consider looking into pet insurance for your pet and you can start by checking out the best rates for dog and puppy insurance. 
What to do with a Picky Eating Dog
Can Dogs Eat Grapes and Raisins?
Why You Should NEVER Give Xylitol to Your Dog
Enter your ZIP code below to view companies that have cheap pet insurance rates.
Secured with SHA-256 Encryption
We are a free online resource for anyone interested in learning more about pet insurance. Our goal is to be an objective, third-party resource for everything pet insurance related. We update our site regularly, and all content is reviewed by pet insurance experts.