Labradoodle Breed Info
Free Car Insurance Comparison
Compare Quotes From Top Companies and Save
Secured with SHA-256 Encryption
UPDATED: Mar 27, 2021
Pet Insurance U receives compensation from the third parties included on this site. This includes payment for clicks from our site to insurance providers' sites and quote requests generated. Our rankings and reviews are not affected by payments from the insurance companies. The compensation we receive allows the site to be free and regularly updated. Our goal is to review every pet insurance provider, but not all companies are listed on the site.
And many of the companies we review do not pay us anything. We simply rate, compare and review their plan because we feel it will be valuable to you. Our reviews are guaranteed to be unbiased, professional and advertising compensation does not influence rankings.
The Labradoodle, originally from Australia, was bred to be a hypoallergenic and a guide dog.
In the late 1980s, Wally Conron, who led the Australian Royal Guide Dog Association is renowned for having bred the first litter of Labradoodles, which was a cross between a Standard Poodle and a Labrador Retriever.
While they have never really become acclaimed as a go-to guide dog, the Labradoodle has quickly become one of the most popular doodle breeds. And, no wonder, they're cute, intelligent and cuddly!
Today, the Labradoodle, while still bred from a cross between a Labrador and a poodle, the variations in poodle size, miniature to the standard size, can change the size of the now very recognizable breed.
Need Pet Insurance?
FACT: Pet insurance pays up to 90% of vet bills when your pet is sick or injured!
Labradoodle Breed Characteristics
The Labradoodle can come in three different sizes: Miniature, Medium, and Standard depending on the poodle size that was bred with the Labrador.
Typically, the average size is 15 to 18 inches and 25 to 50 pounds.
The Labradoodle can have a few different types of coats, most are curly but vary in texture:
Wool Coat- The Wool Coat is a denser coat and more like lamb's wool. This coat is the most hypoallergenic of all the coats.
Hair Coat- The Hair coat, which is like the fur in most other dogs, is not as popular as it is a normal shedding coat.
Fleece Coat- The Fleece coat has a silk-like texture and can be either straight or wavy. The Fleece coat can also be hypoallergenic.
The Labradoodle's coat can come in a wide range of colors: caramel, chocolate, blue, silver, cream, brown and even a patch or sable coat.
The grooming of your Labradoodle will depend on the length and the type of your pup's coat. The typical brushing should be twice a week, with a serious trim every other month.
The life span of the Labradoodle is up to 14 years old.
Related: 10 Things You Must Know Before You Buy Pet Insurance
Enter your ZIP code below to view companies that have cheap pet insurance rates.
Secured with SHA-256 Encryption
The Labradoodle's Personality
The Labradoodle, known as a very intelligent dog, is ideal for a family especially when trained properly.
This is a super friendly dog and will treat everyone as if they are her best pal. Which is a great trait, but makes the Labradoodle a less than desirable guard dog.
The Labradoodle is a mellow dog but that doesn't mean she doesn't have tons of energy. Some say that Labradoodles actually jump for joy and they do love playing.
An easy-going dog, the Labradoodle was bred to be friendly and not aggressive.
Of course, similar to all dogs, early training and socialization will help the Labradoodle to be an even better behaved dog.
The Labradoodle is a great pet for a first-time dog owner as they can both learn together the best way to train and socialize the dog.
While easily adaptable, Labradoodles are not ideal for apartments. They do require about 30 to 60 minutes a day of exercise.
A smaller Labradoodle might be a better fit for an apartment.
Real Cost Savings from PetFirst Clients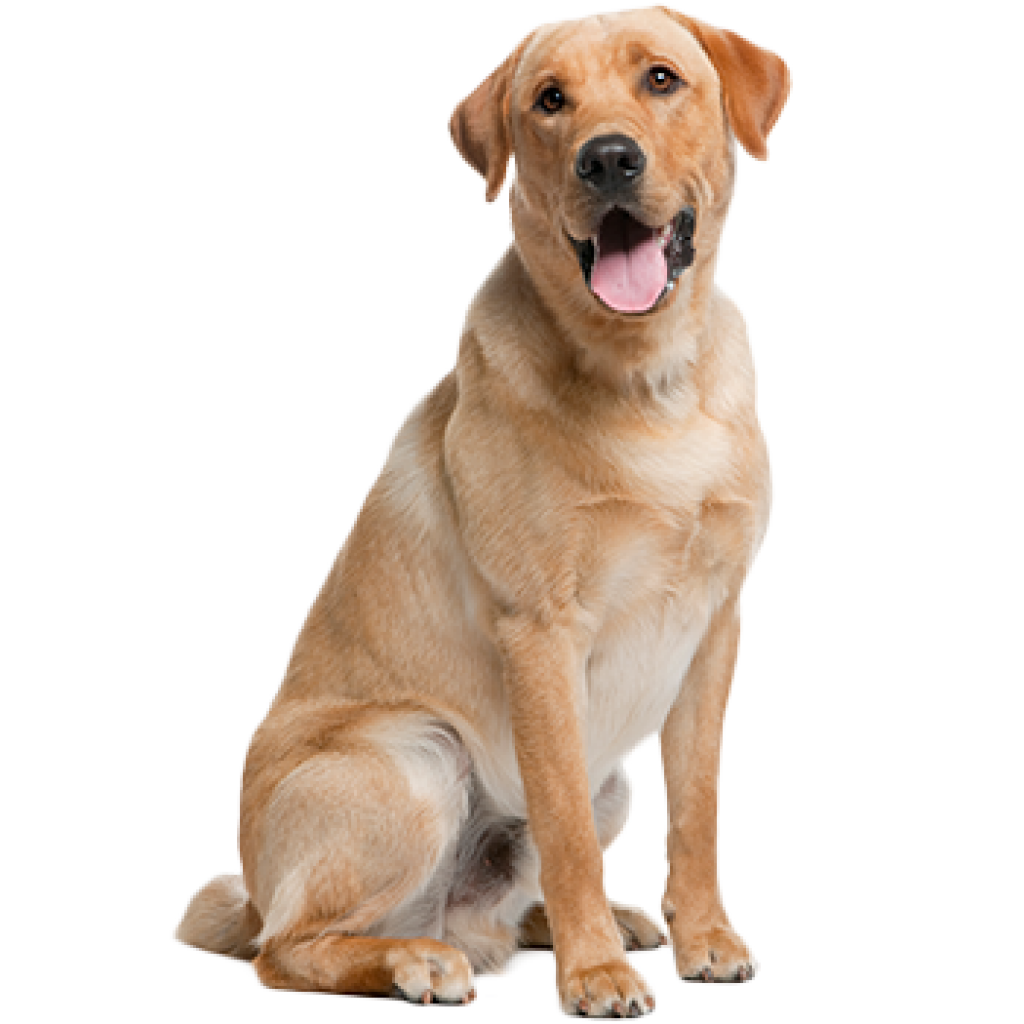 Luna
PetFirst saved his parents
$6,712
A happy energetic Luna one morning couldn't hold her food down. After months of multiple costly vet visits to specialists and an endoscopy, the problem was discovered and fixed. Luna put 22 pounds back on in no time and her parents were grateful for having PetFirst by their side to pay the bills.
Common Health Issues in Labradoodles
While Labradoodles are healthy dogs, like all breeds they are predisposed to certain health conditions.
While not all breeds will develop any of the below, there tends to be a higher rate of these health conditions in Labradoodles:
Learn More: Why I Wish I Bought Pet Insurance When I First Got My Dog
Allergies
While allergies can be common in any dog, Labradoodles tend to have a higher occurrence. Treatment depends on the allergy and could include medication, diet change, and/or seasonal changes.
Addison's Disease
Addison's disease, also known as hypoadrenocorticism, is a disease in dogs which causes the adrenal glands to become damaged. While rare, the disease tends to occur in Labradoodles, Labradors, and Poodles.
The adrenal glands, from the damage, stop producing hormones that are necessary for a dog's normal bodily functions. The activity of the blood cells and other kidney functions will be substandard.
Medication can help with Addison's but early testing and treatment can help significantly.
Diabetes Mellitus
Diabetes Mellitus (diabetes) is a disorder that is similar to our human diabetes and is caused when a dog can't regulate the blood sugar levels normally. Diabetes is caused by a lack of insulin which can affect the dog's energy and the ability to digest food properly.
Symptoms include excessive thirst, over-eating, and lethargy. Insulin shots and diet can help control diabetes.
Ear Infections
Like all dogs with floppy ears, Labradoodles have a higher case of ear infections. Checking the ears regularly can help ward off infection.
Elbow Dysplasia
Elbow dysplasia in dogs, a degenerative disease, is one of the most common ailments in larger dogs that causes elbow pain and lameness. It is typically caused by a genetic occurrence that causes abnormal growth in a dog's elbow.
Elbow dysplasia can vary in the severity of the condition from simply being arthritic to having no use of the elbow. Treatment will usually include surgery, anti-inflammatory prescriptions, and weight management.
Epilepsy
Epilepsy is a condition that can be inherited but it isn't always the case. This neurological condition can cause seizures that can appear in a variety of ways such as staggering, rigid limbs and even losing consciousness. Treatment can range from medication to surgery.
Hip Dysplasia
Hip Dysplasia is a genetic condition that occurs when the thighbone does not fit correctly into the hip joint. Most dogs will limp or have pain and this can lead to arthritis.
When hip dysplasia occurs one side, it is very likely it can happen in the other hip as well. X-rays are the best way to diagnose the condition. And, hip dysplasia, when severe, will require surgery.
Dogs with hip dysplasia shouldn't be bred. If you are buying from a breeder, make sure the Labradoodle's parent have been tested for hip dysplasia and have not had any issues.
Hypothyroidism
Hypothyroidism is a disorder of the endocrine gland and specifically the thyroid.
Some of the causes of canine hypothyroidism iodine deficiency, congenital disease, and cancer and medical treatment. Dogs with hypothyroidism can lose the hair, be obese and lethargic.
Hypothyroidism is treated through prescription medication and diet.
Progressive Retinal Atrophy
Progressive Retinal Atrophy is a form of eye disease the leads to the deterioration of the retina. At the start of the condition, some dogs will become unable to see at night and then eventually lose their ability to see during the day.
This is a genetic condition and there is no treatment at this time. For breeds like Labradoodles, it's important to make sure to find out if the parents of your Labradoodle developed a condition.
Should You Purchase Pet Insurance for Your Labradoodle?
Whether you adopt or purchase a Labradoodle, it can be extremely valuable to have pet insurance.
With breeds, such as a Labradoodle, that tend to already have a pre-genetic disposition towards many illness and conditions, pet insurance is really a lifesaver emotionally and financially.
If your Labradoodle develops hip dysplasia or diabetes, pet insurance can help with all the medical costs including treatment, testing, and even rehabilitation.
Any of the above-mentioned diseases can cost from $5,000 to $20,000 to treat and that can be devastating financially if you have not yet purchased pet insurance. In fact, the top pet insurance companies will pay up to 90% of the bill.
However, pet insurance will only cover an illness or condition that is not pre-existing. Therefore, it is very important to insure your Labradoodle at a young age before any of these conditions develop.
Look for plans like Healthy Paws and Petplan that cover all hereditary conditions and illnesses and have great, comprehensive coverage.
Your Labradoodle will become a very important part of your family and you never want to be in the position of not being able to afford the best care for your pup!
If you are looking for a pet insurance company that will give you great comprehensive coverage for your Labradoodle, our top 10 pet insurance companies is a great place to start!
Other articles you may find helpful:
Is Exotic Pet Insurance Necessary?
The Best Pet Insurance By State
Fun Facts, Dog FAQ, And Unsolicited Dog Advice
5 Training Commands to Save Your Dog's Life
The Ultimate Guide to Safe Foods for Dogs
How do you choose a dog breed? There are so many awesome options! We have compiled a complete database about all the dog breeds, their mannerisms, care, and who they do best with. Statistically, some purebreds experience more health issues than mixed breeds. There are many pet insurance companies out there and we have put together a great article about the best puppy and dog pet insurance companies in the US.
You may be interested in one of these dog breeds:
Bernese Mountain Dog Pet Insurance
Cavalier King Charles Spaniel Pet Insurance
Cocker Spaniel Breed Information
French Bulldog Breed Information
German Shepherd Breed Information
German Shorthaired Pointer Pet Insurance
Golden Retriever Breed Information
Havanese Dogs | Average Cost and Care
Jack Russell Terrier Pet Insurance
Labrador Retriever Breed Information
Miniature Schnauzer Pet Insurance
Rhodesian Ridgeback Pet Insurance
Shetland Sheepdog Pet Insurance
Staffordshire Bull Terrier Pet Insurance
Enter your ZIP code below to view companies that have cheap pet insurance rates.
Secured with SHA-256 Encryption
We are a free online resource for anyone interested in learning more about pet insurance. Our goal is to be an objective, third-party resource for everything pet insurance related. We update our site regularly, and all content is reviewed by pet insurance experts.