Fox Terrier
Free Car Insurance Comparison
Compare Quotes From Top Companies and Save
Secured with SHA-256 Encryption
UPDATED: Jun 10, 2021
Pet Insurance U receives compensation from the third parties included on this site. This includes payment for clicks from our site to insurance providers' sites and quote requests generated. Our rankings and reviews are not affected by payments from the insurance companies. The compensation we receive allows the site to be free and regularly updated. Our goal is to review every pet insurance provider, but not all companies are listed on the site.
And many of the companies we review do not pay us anything. We simply rate, compare and review their plan because we feel it will be valuable to you. Our reviews are guaranteed to be unbiased, professional and advertising compensation does not influence rankings.
Fox Terriers are a breed with much history as they've been around since the 18th century. This breed has won more awards at the annual Westminster Kennel Club show than any other breed type.
Fox Terriers were first bred in England to help with fox hunting and were used to entice foxes to run out of their hiding spots. This was how the Smooth Fox Terrier was first developed.
There are two different types of Fox Terriers: Smooth and Wire. They were, at first, considered one breed.
The main difference between the Smooth and Wires are their head shape and coat type.
The Wire Fox Terriers are believed to have been a result of a rougher coated tan and black terrier form Durham, Wales, and Derbyshire. They were imported to the United States in the late 1880s.
The first documentation of the Smooth Fox Terriers that were imported to the U.S. was in the late 1870s.
The American Kennel Club (AKC) decided to consider the Smooth Fox Terrier and The Wire Fox Terrier as separate, distinct breeds in the mid-1980s.
However, both breeds are still recognized as part of the American Fox Terrier Club.
Need Pet Insurance?
FACT: Pet insurance pays up to 90% of vet bills when your pet is sick or injured!
Fox Terrier Breed Characteristics
While the Fox Terrier breeds, both the Smooth and Wire, have many of the same look and personality traits, there are some differences.
The Smooth Fox Terrier
The Smooth Fox Terriers are generally about 14 to 16 inches tall with a more V-shaped head.
Females weigh 13 to 16 pounds; males weigh 14 to 18 pounds.
The Smooths' coat is mostly white with either tan, black or and black markings.
With their short backs and symmetrical shape, they move quickly and are sturdy little guys.
The Wire Fox Terrier
The Wire Fox Terriers are no taller than 15 inches and weigh 17 to 19 pounds.
The Wires' coat is predominantly white and more rough and wiry.
Their V-shaped ears fold forward making the face look a bit more square-like and his expression irresistible.
The Wire is the more hypoallergenic of the two.
Both Terrier types have a life expectancy of 12 to 14 years old.
Related: 10 Things You Must Know Before You Buy Pet Insurance
Enter your ZIP code below to view companies that have cheap pet insurance rates.
Secured with SHA-256 Encryption
Fox Terrier Personality
Fox Terriers are smallish dogs with huge personalities. They are brilliant, alert, and full of energy.
They're also little trouble makers and have an uncanny desire always to be digging while investigating what's happening around them or barking.
They are good watchdogs, but they might not make a lot of friends at the dog park.
If a high-energy investigative dog is not for you, then neither is a Fox Terrier. They are inquisitive and will run around to find out what's going on both indoors and outdoors!
The Fox Terriers are very good at organized dog activities as they are excellent agility dogs.
They do need training at a young age, as do most dogs. Early socialization is just as important to get them used to new people and different sight and experiences while puppies.
Fox Terriers do the best when they have a routine and consistent rules with constant firm but positive reinforcement.
Exercising your Fox Terrier for at least 30 to 45 minutes each day is the best way to keep your pup in shape and tire him out enough to behave.
Fox Terriers are great for kids, but a bit too playful for young toddlers. They get along well with bigger dogs but sometimes will think of cats and toy dogs as prey.
As with any dog, if you train them early enough, they will get along better with everyone.
Real Cost Savings from PetFirst Clients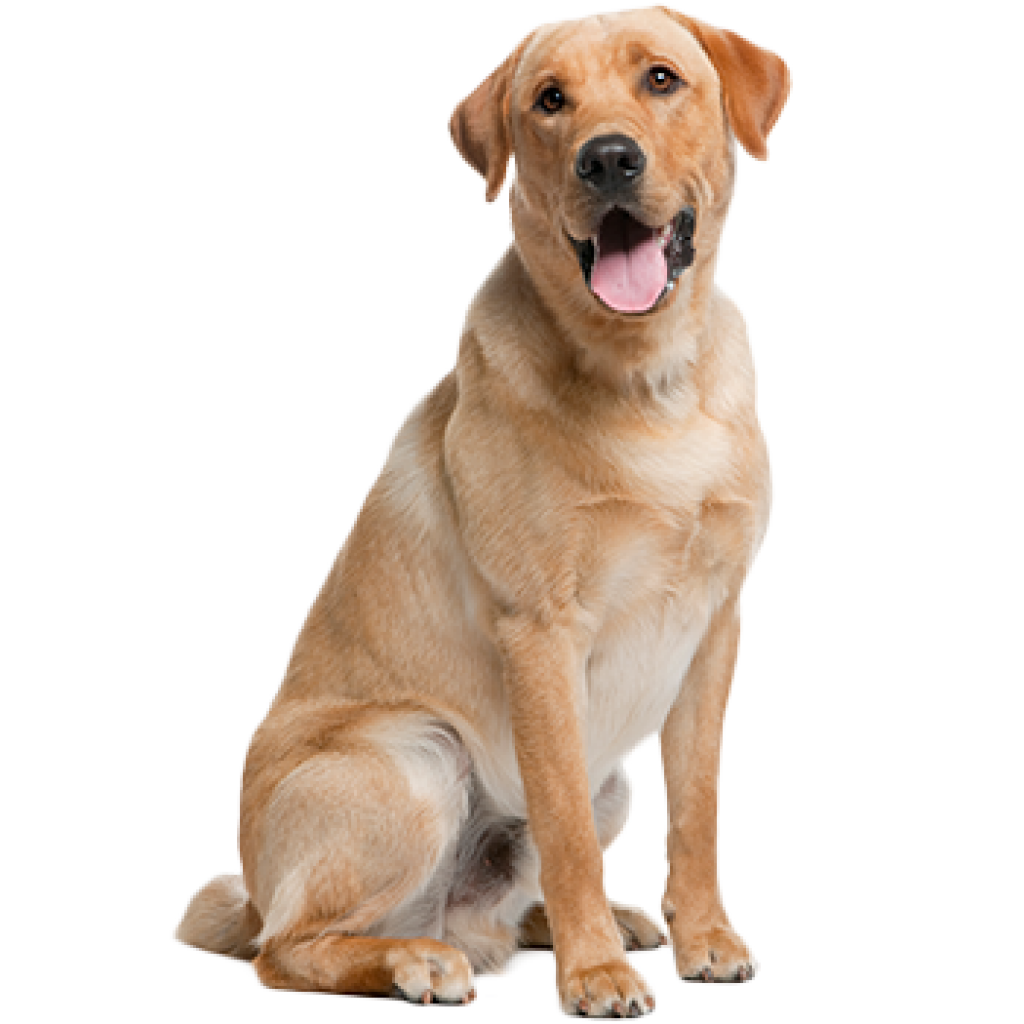 Luna
PetFirst saved his parents
$6,712
A happy energetic Luna one morning couldn't hold her food down. After months of multiple costly vet visits to specialists and an endoscopy, the problem was discovered and fixed. Luna put 22 pounds back on in no time and her parents were grateful for having PetFirst by their side to pay the bills.
Common Health Problems in Fox Terriers
Fox Terriers are a healthy breed, but some dogs are affected by the following health problems due to the nature of their breed.
Of course, not all Fox Terriers will have any of these diseases. It's always good to know what could occur when you are considering either adopting or purchasing a Fox Terrier.
Cataracts
Cataracts are a clouding on the retina that causes difficulty in seeing. When the cataracts are small, they have less impact on vision than larger ones.
Cataracts usually occur in old age, certain breeds, or eye trauma. Surgery, for severe cases, can help improve a dog's vision.
Learn More: Why I Wish I Bought Pet Insurance When I First Got My Dog
Deafness
Deafness is generally common in predominantly white dogs. While a deaf dog can live a long life, the parent needs to be patient with the pup and give him the time he needs to adjust to new environments and situations.
There is no cure for deafness, but love, patience, and caring is a must!
Hip Dysplasia
Hip dysplasia is a genetic condition in which the thighbone of the dog doesn't fit properly into the hip joint. While some dogs will experience some lameness in one or both legs, others might not show any signs of discomfort. As the dog ages, arthritis can then occur.
Surgery can sometimes help the condition, and in less severe cases, medication can help the pain and sometimes mobility.
Hydrotherapy and other forms of alternative therapy can also help mobility.
Legg- Calvé- Perthes Disease
Legg-Calve'-Perthes is a condition that occurs when the ball of the hip joint is abnormally shaped and degenerates progressively. Sometimes confused with hip dysplasia, it can also cause an abnormal gait and even arthritis.
The cause is not known but is a hereditary condition that is more often seen in small and toy dogs.
Surgery can help the condition, and the prognosis is generally good, particularly with rehabilitation therapy and treatment post-surgery.
Lens Luxation
Lents Luxation, common in the terrier breeds, is when the fibers that support the lens are weakened or break and causes the lens to dislocate from its normal position.
In severe cases, the lens can fall forward in the eye and the lens then blocks the draining ability of the eye and results in glaucoma. It can be excruciating and cause permanent blindness. In this scenario, the eye might need to be removed.
In milder cases, eye drops or medication can help.
If you decide to buy a puppy, make sure to find a reputable breeder who can show you that the mother and father pups of your Fox Terrier are healthy and clear of any of the above conditions.
Should You Purchase Pet Insurance For Your Fox Terrier?
When you buy a breed like a Fox Terrier or even adopt one, pet insurance is almost a no-brainer. You need it!
With the potential health risks that might occur with your Terrier, pet insurance can be an emotional and financial relief.
Even if your Fox Terrier is very healthy, one serious illness could cost you anywhere from $6,000 to $10,000 at a minimum to treat.
And these excitable dogs that are super high-energy could hurt their paws when digging or leg when jumping, and they will jump!
A good pet insurance provider will pay up to 90% of not only the vet bill but the treatment and testing that goes with it.
Finding the Best Plan for Your Fox Terrier
Look for a comprehensive plan, which is the most coverage that you can get for your Fox Terrier and covers almost all accident and illness.
Accident plans are less expensive, but for a reason; they cover only accidents. And, of course, that isn't enough if your pup gets sick.
Make sure to insure your pup when he is younger and before he develops any conditions that would then be called pre-existing. There aren't any pet insurance companies that cover pre-existing conditions.
Look for a provider that will cover all breed-specific and hereditary conditions.
Healthy Paws, Embrace, and even Figo are just some of the companies will do so with very comprehensive plans.
You want your Fox Terrier to live a long, healthy life and pet insurance will help you do just that!
If you want to learn more about how pet insurance works and the best pet insurance plans, our pet insurance guide is a great place to start!
Other articles you may find helpful: 
Is Exotic Pet Insurance Necessary? 
The Best Pet Insurance By State 
Fun Facts, Dog FAQ, And Unsolicited Dog Advice
5 Training Commands to Save Your Dog's Life
The Ultimate Guide to Safe Foods for Dogs
How do you choose a dog breed? There are so many awesome options! We have compiled a complete database about all the dog breeds, their mannerisms, care, and who they do best with. Statistically, some purebreds experience more health issues than mixed breeds. There are many pet insurance companies out there and we have put together a great article about the best puppy and dog pet insurance companies in the US. 
You may be interested in one of these dog breeds:
Bernese Mountain Dog Pet Insurance
Cavalier King Charles Spaniel Pet Insurance
Cocker Spaniel Breed Information
French Bulldog Breed Information
German Shepherd Breed Information
German Shorthaired Pointer Pet Insurance
Golden Retriever Breed Information
Havanese Dogs | Average Cost and Care
Jack Russell Terrier Pet Insurance
Labrador Retriever Breed Information
Miniature Schnauzer Pet Insurance
Rhodesian Ridgeback Pet Insurance
Shetland Sheepdog Pet Insurance
Staffordshire Bull Terrier Pet Insurance
Enter your ZIP code below to view companies that have cheap pet insurance rates.
Secured with SHA-256 Encryption
We are a free online resource for anyone interested in learning more about pet insurance. Our goal is to be an objective, third-party resource for everything pet insurance related. We update our site regularly, and all content is reviewed by pet insurance experts.