How Much Exercise Does A Dog Need?
Free Car Insurance Comparison
Compare Quotes From Top Companies and Save
Secured with SHA-256 Encryption
UPDATED: Jun 10, 2021
Pet Insurance U receives compensation from the third parties included on this site. This includes payment for clicks from our site to insurance providers' sites and quote requests generated. Our rankings and reviews are not affected by payments from the insurance companies. The compensation we receive allows the site to be free and regularly updated. Our goal is to review every pet insurance provider, but not all companies are listed on the site.
And many of the companies we review do not pay us anything. We simply rate, compare and review their plan because we feel it will be valuable to you. Our reviews are guaranteed to be unbiased, professional and advertising compensation does not influence rankings.
Dog experts often recommend daily exercise for canines to prevent behavioral problems.
The reason for this advice is clear: a well-exercised dog is able to release nervous energy and will nap instead of engaging in behaviors that will become a major problem.
A period of daily exercise will not only keep him fit, but it will also keep him emotionally stable so you can enjoy his company more throughout the day.
Need Pet Insurance?
FACT: Pet insurance pays up to 90% of vet bills when your pet is sick or injured!
Tips To Get Your Dog Exercising
Here are a few ideas for providing daily exercise for your canine companion:
A Morning Walk
A brisk morning walk around the block or in a park area can be the perfect start for both your day and your dog's day.
The physical workout will work out the kinks from the night's sleep and get both you and your dog into the outdoor air.
You will start your day with a better attitude, and your dog will be relaxed and ready to sleep while you head off to work.
The Midday Ramble
Some breeds, such as Dalmatians, pointers and border collies, are more active than others and need more frequent opportunities to walk, run and sniff.
If you are fortunate enough to be home during the day, you can provide a midday ramble through the neighborhood with your dog.
Related: 10 Things You Must Know Before You Buy Pet Insurance
If you are at work during the day, consider hiring a dog walker to come in at midday.
Your dog will look forward to the company and will benefit from the additional physical exercise.
An Evening Outing
If you are a runner, by all means, take your canine friend with you. Make sure you accommodate his water needs, as well as your own.
Also, make sure you provide rest periods.
Remember, your dog is wearing a full fur coat and can only sweat through his paws and through panting.
Evening Play
Your dog will enjoy an evening play period after you get home from work.
You can set up a simple obstacle course with pillows, blankets and a hula-hoop for jumps.
A small workout like this will allow him to enjoy some additional exercise and will provide bonding time for you and your dog.
Real Cost Savings from PetFirst Clients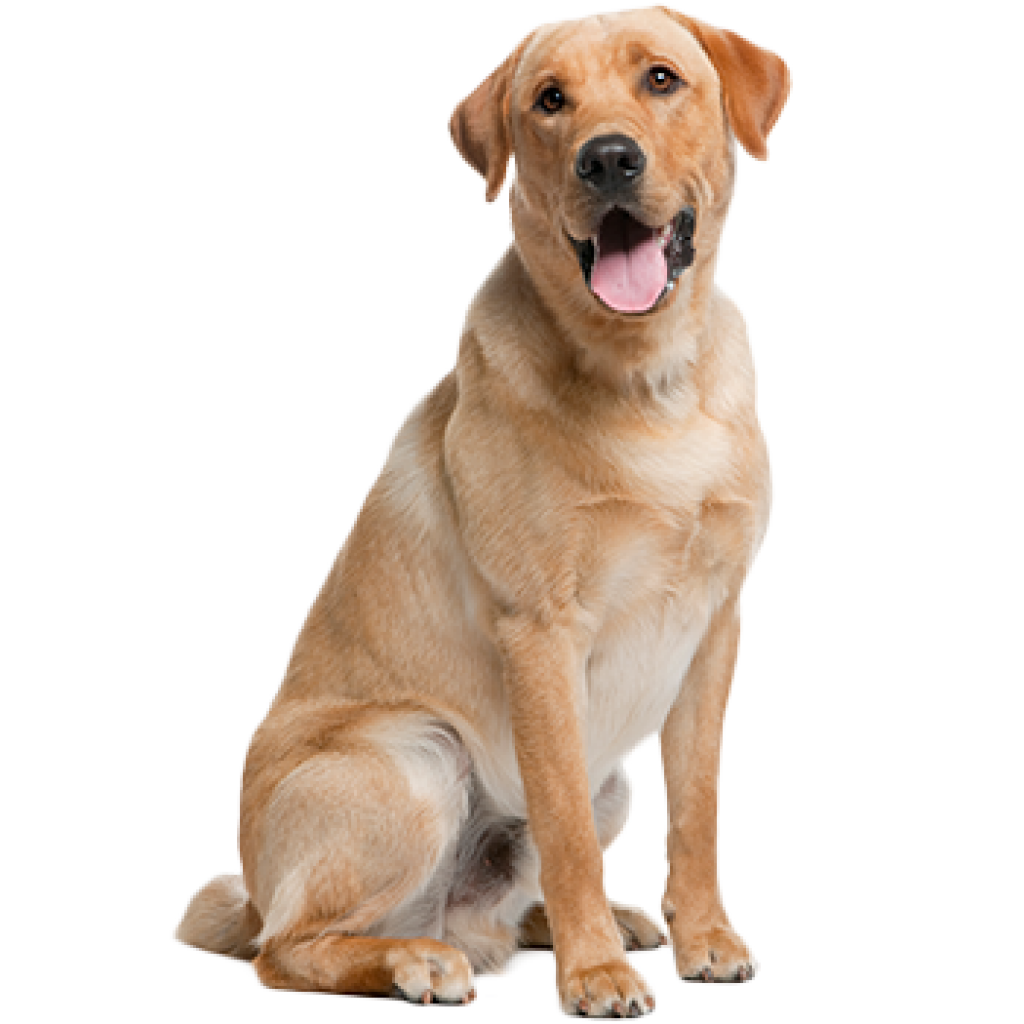 Luna
PetFirst saved his parents
$6,712
A happy energetic Luna one morning couldn't hold her food down. After months of multiple costly vet visits to specialists and an endoscopy, the problem was discovered and fixed. Luna put 22 pounds back on in no time and her parents were grateful for having PetFirst by their side to pay the bills.
Exposure to New Sights and Sounds
Another good way to ensure your dog uses up his nervous energy is to provide exposure to new sights and sounds.
Processing these new experiences expend a significant amount of canine energy, and he will be ready to relax at home after a day at the beach, walking with you at the local outdoor festival or spending time at a friend's house.
Increasing exercise time will result in greater enjoyment for your dog and fewer behavioral issues.
You will find that providing these opportunities for your dog will not only improve his health and well-being but your own as well.
Enter your ZIP code below to view companies that have cheap pet insurance rates.
Secured with SHA-256 Encryption
How Much Exercise Do Puppies Need?
Puppies have a lot of energy, but they wear out quickly and don't need as much exercise as an adult dog.
Puppies grow nonstop and take many naps, so plan on shorter bursts of energy from your puppy.
In general, puppies need several short (5-10 minutes) exercise sessions throughout the day. For a puppy, exercise could just be playing!
The more time you spend with your puppy, the more you'll be able to know when they're ready to play and when they need a break.
A good guideline is to walk five minutes for every month of your puppy's life, up to twice a day.
Therefore, a four-month-old puppy can safely go on a 20-minute walk twice a day.
Exercise For Adult Dogs
Breed plays a significant role in how much exercise your adult dog needs.
Of course, age and health are the two biggest factors to consider when exercising your dog, but the breed is important too.
The general rule is adult dogs should get a minimum of 30 minutes a day – twice a day.
Adult Sporting Breed Dogs
Some of the more active dog breed types that require more exercise include:
Terriers
Shepherds
Retrievers
Pointers
In general, an adult herding or sporting breed dog needs 60-90 minutes of exercise each day.
This should include harder exercise like running, playtime with other dogs, or a hike.
Extra-active dogs may like agility exercises or even strenuous running and hiking.
Less Active Adult Dog Breeds
Toy Breeds
Maltese
Yorkies
Chihuahuas
Giant Breeds
Great Danes
Mastiffs
Newfoundlands
Brachycephalic or Smushy-Nosed Breeds
An adult toy or low-energy breed requires anywhere from 30-60 minutes of exercise a day.
For some dogs, that means a slow walk around the neighborhood.
Exercise For Senior Dogs
As dogs age, their gait may stiffen with arthritis and they usually tire more easily on walks.
Your senior dog might be a bit slower, but exercise is still an important part of his everyday routine.
Joint supplements can help with stiffness and arthritis.
Swimming is a great exercise alternative for senior dogs, as well.
Taking your dog for a swim in the pool or a lake (while wearing a flotation device!) allows him to stay active without putting further stress on his joints.
In general, senior dogs need about 30-60 minutes of exercise a day, broken into two or more sessions.
Exercising Your Dog and Mental Stimulation
Mental stimulation plays a huge role in a dog's health. Like physical exercise, mental activity wards off boredom improves mood and keeps your dog healthy.
All dogs can benefit from mental stimulation, but it's especially important for dogs who are injured or are getting older.
Older dogs might not be able to do as much physical exercise, but they still need mental challenges.
Mental activity can be anything from playing with food puzzles and other forms of interactive, mental play.
Even daily interaction with your dog will help satisfy some of his or her mental exercise needs.
Enter your ZIP code below to view companies that have cheap pet insurance rates.
Secured with SHA-256 Encryption
In Conclusion, Your Dog and Exercise
Your dog is always your guide to let you know if he or she has had enough daily exercise.
If they are tired enough each day and night and seem happy to just relax after a walk, that's always a good indicator.
Push your dog enough to be tuckered out, but not too hard that he or she gets injured.
If your dog keeps sitting down and refuses to move when you take it on walks, check out our advice here.
Hopefully, this article gave you all the info you need to get your dog in shape! If you liked this, you'll like some of our others.
Other articles you may find helpful: 
Is Exotic Pet Insurance Necessary? 
The Best Pet Insurance By State 
Fun Facts, Dog FAQ, And Unsolicited Dog Advice
5 Training Commands to Save Your Dog's Life
The Ultimate Guide to Safe Foods for Dogs
We get it, your dog is like your child and when your puppy or dog has health problems it is scary. Luckily there is pet insurance companies that will help you pay for any veterinarian care they made need. Checkout the best puppy and dog pet insurance companies and learn about common puppy health issues and ailments in older pets. 
Common Health Problems:
Chronic Active Hepatitis in Dogs
Cruciate Ligament Tear in Dogs
Degenerative Myelopathy | Spinal Cord Disease In Dogs
Dementia in Dogs | Canine Cognitive Dysfunction
Dog Comedones (Schnauzer Bumps)
Dog Diarrhea: What Can You Do To Help?
Gallbladder Obstruction in Dogs
Heart Murmurs In Dogs | How To Identify Them
Intervertebral Disc Disease In Dogs
Nasal Solar Dermatitis In Dogs
Progressive Retinal Atrophy In Dogs
The Dog Flu – Symptoms & Treatment for Canine Influenza
We are a free online resource for anyone interested in learning more about pet insurance. Our goal is to be an objective, third-party resource for everything pet insurance related. We update our site regularly, and all content is reviewed by pet insurance experts.